Adam Abdullahi Zango is a Nigerian actor, singer, director, and television host. He is popularly known as Usher or Gwaska. He has acted in over 100 films and has been credited with numerous awards. Zango has a large number of followers on social media. He has been recognized as the world's most popular Hausa performer in terms of featured film numbers and adaptability. He was the most prominent actor in the Hausa film industry during the 2000s.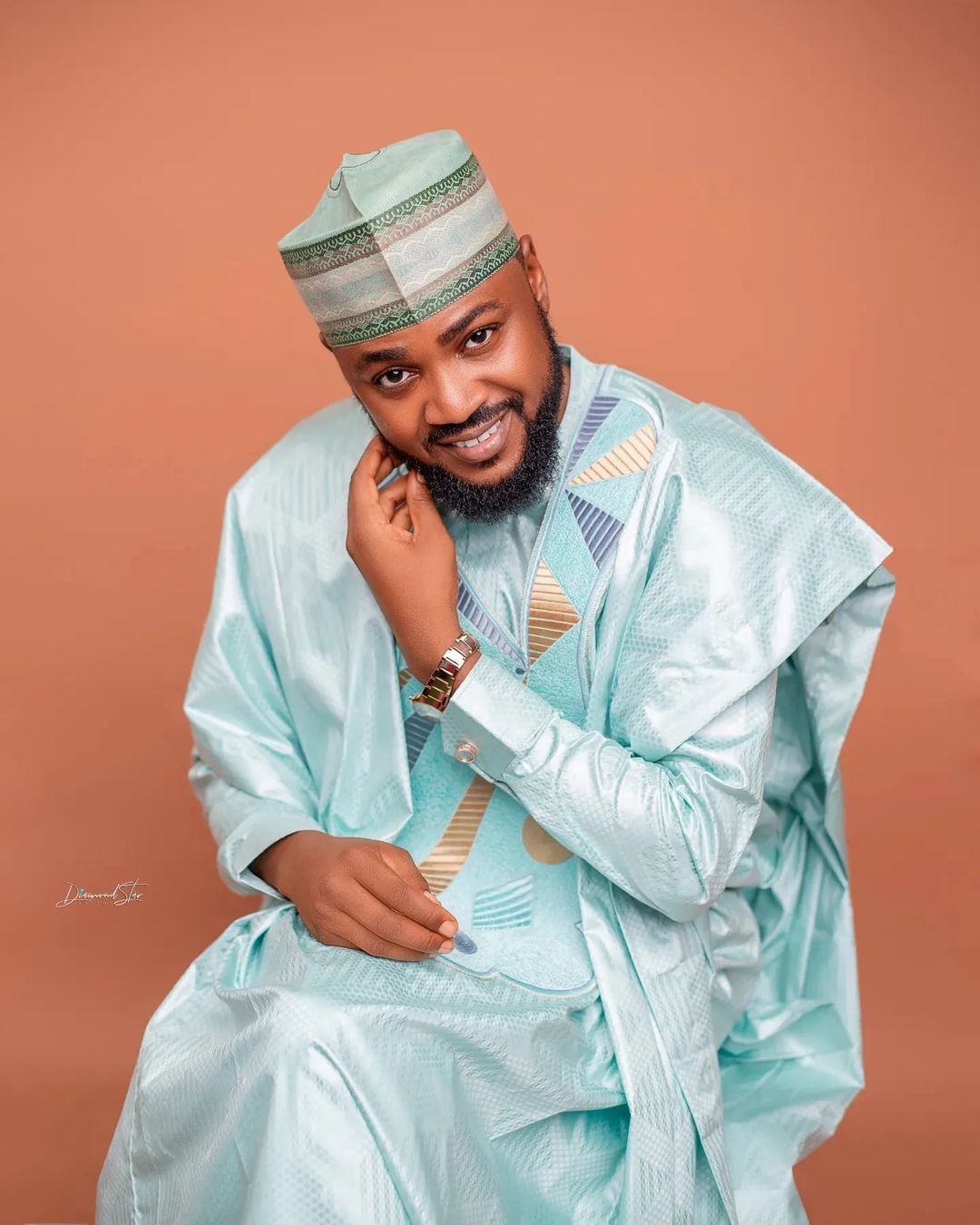 Adam A. Zango Biography
Full Name :

Adamu Abdullahi Zango

Nick Name :

Usher | Gwaska

Date of Birth :

August 1st, 1985

Place of Birth :

Kaduna State, Nigeria

Active Since :

2001 – present

Parent :

Mallam Abdullahi (Father)

Hajiya Yelwa Abdullahi (Mother)

Spouse :

Safiya Chalawa

Children :

Haidar A Zango

Net worth :

#100 million

Social Handle :

Instagram: adam_a_zango
Early life & Education
Adam Abdullahi Zango was born into the family of Mallam Abdullahi and Hajiya Yelwa Abdullahi in the Zango local government of Kaduna State, Nigeria, on the 1st August 1985. Adam A Zango is not a university or polytechnic graduate. He believes that education entails more than merely obtaining a diploma or certificate. Between 1989 to 1996, he attended primary school, and from 1996 to 2001, he attended secondary school.
Career
Adam Zango's musical career began in secondary school when he engaged in some activities such as lead days and social club events, and he used to represent his school. Zango started his career as a music composer, and later, he becomes a singer and has sung numerous hits songs to date. He started his acting career as a low-level actor in the Hausa film industry in 2001, and after appearing in over 100 Hausa films and winning the Africa Movie Award in London, UK, he rose to become an international icon.
He made his acting debut in the Hausa film 'Surfani,' but it was the movies Kallabi,' 'Zabari,' 'Raga,' and 'Kawanya' that propelled him to fame. Adamu Zango regards Ali Nuhu as a mentor and instructor. He claimed in an interview that Nuhu taught him how to play love roles. There were occasions when Ali Nuhu sat him down and advised him on how to behave in a love role, according to the actor.
Adam Zango is most known for his Kannywood love performances with Nafisa Abdullahi. The love roles supposedly became reality, as the couple was frequently seen together, albeit they ultimately split up following an incident.
Personal Life
Marital Life
Safiya Umar Chalawa is Adam A Zango's current wife. Although, it was reported that Zango had been married and divorced five times before marrying Safiya. They met in Kano, and Safiya is from Gwandu, Kebbi State.
Prison
In 2007, Adam A. Zango was sentenced to prison for violating the censorship board's law for releasing his music video album Bahaushiya without permission.
Movies
Ya Ya na
Yar Agadez
Adamsi
Addini ko Al 'Ada
Adon Gari
Ahlul Kitab
Alkawari na
Albashi (The Salary)
Andamali
Ango da Amarya
Artabu 2009
Aska Tara
Auren Tagwaye
Baban Sadik
Babban Yaro
Balaraba
Basaja 2013
Bayan Rai
Bita Zai Zai
Dajin So
Dan Almajiri
Dare
Dijangala
Duniya Budurwar Wawa
Dutsen Gulbi
Farar Saka
Fataken Dare
Ga Duhu Ga Haske
Ga Fili Ga Mai Doki
Gaba da Gabanta
Gambiza
Gamdakatar
Gwamnati
Gwanaye
Gwaska
Hadizalo
Hindu
Hisabi
Hubbi
Ijaabaah
Jamila
Kaddara Ko Fansa
Kama da Wane
Kare Jini
Kolo
Kundin Tsari
Laifin Dadi
Larai
Madugu
Masu Aji
Mata ko Ya
Matsayin So
Mazan Fama
Matsayin So
Mazan Fama
Mukaddari
Murmushin Alkawari
Mutallab
Nai Maka Rana
Namamajo
Nas
Ni Da Ke Mun Dace
Najeriya Da Nijar
Nusaiba
Rabin Jiki
Rai A Kwalba
Rai Dai
Rawar Gani
Rintsin Kauna
Rumana
Ruwan Ido
Ruwan Jakara
Sai Wata Rana
Salma
Shahuda
Siyayya Da Shakuwa
Sayayyar Facebook
Tarkon Kauna
Tsangaya
Ummi da Adnan
Walijam
Wata Rayuwa
Ya Salam
Zanen Dutse
Zarar Bunu
Zatona
Zeenat
Zo Mu Zauna
Zulumi
Awards and Nominations
| Year | Event | Prize | Result |
| --- | --- | --- | --- |
| 2015 | City People Movie Awards | Best Kannywood Hip Hop Artists | Won |
| 2015 | City People Movie Awards | Best Kannywood Actor | Won |
| 2015 | 19th African Film Awards | Best Actor | Won |
Influence and Impact
Adam A. Zango is a philanthropist and has had positive effects on the lives of many people, most especially youths. One of his influences is that Zango paid 47 million Naira in October 2019 to help children and orphans continue their education.
Net worth
According to unverified sources, Adam Zango is estimated to be around net worth of #100 million.
Social Handle
You can follow Zango on the following Instagram handle.
Instagram: adam_a_zango