Ade Adekola is a Nigerian-born visual artist. His photographs address concerns related to globalization, migration, and altering cultural norms. Ade lives in Lagos. At the Architectural Association of London, he received his architectural training. Since 1992, he has participated in conceptual art exhibitions, and since 2005, he has actively chronicled culture in the megacity of Lagos.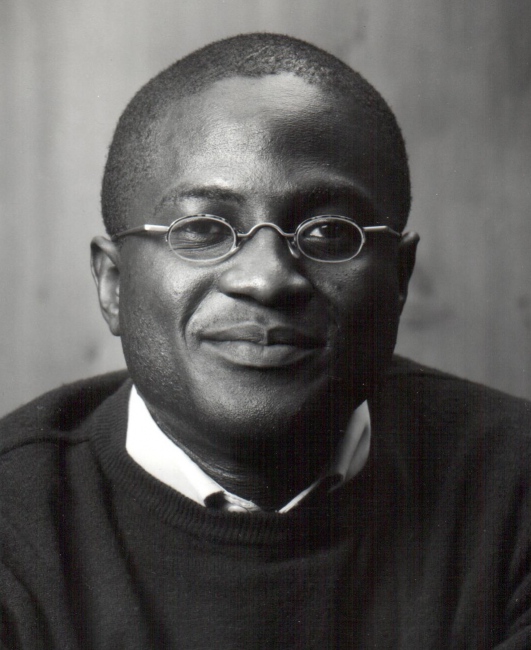 Ade Adekola Biography
Full Name

Ade Adekola

Date of Birth

March 3, 1966

Place of Birth

Lagos, Nigeria

Social Media

Instagram: ade.adekola
Twitter: @gidi_icons
Early Life & Education
Ade Adekola was born on the 3rd of March, 1966. He explored photography gadgets during his early life. He graduated with a degree in architecture and focused on creating responsive building systems in the early 1990s. Exhibitions of his artistic creations resulted from the widespread praise his responsive designs received in the 1990s. Ade continued his management studies, which led to a career as a management consultant with a focus on innovation and transformation.
Career
He lived in Silicon Valley for a while, where he saw photography undergoing a digital revolution. At this point, Ade began investigating the revolutionary potential provided by advances in photography. His enthusiasm was sparked, and he began practicing experimentation. Many of his pieces from this time period anticipated tendencies in post-internet photography and glitch art. After returning to Nigeria in 2005, his artistic focus changed; he began to produce photographs that redefined and reframed the cultural narrative of Nigeria.
His interest in cultural transition, preservation, perception, color, movement, and invention for Africa inspires his artwork. He creates art that reflects or is inspired by the problems that society is facing. Ade sees art as a way to influence his audience's thoughts and perceptions. His photos are topical in elevating African contemporary photography in a society gaping for change.
Ade's optical creations investigate novel image-creation techniques. His studio is his computer, which he uses as his primary creative instrument. He frequently places a focus on intense and explosive hues. In his multichannel and layered photographs, color takes on material quality and aids in the rendering of context. It offers the context the observer needs to anchor their experience. Ade uses color as a visual cue that, through balance, congruency, and harmony, invites the observer into the world of the strange.
Ade's most accurate description is as an experimental photographer. Experimental representational styles that deviate from traditional interpretations are offered by experimental photography. It causes photography to evolve into a more flexible medium.
He has refocused his profession in the last several years to provide modern depictions of traditional and urban Nigerian culture. Examples of his work include innovative interpretations of traditional fabrics, glistening gemstone photo mosaics from ethnographic pictures, sizable photomontages of city people, recognizable blurry images of festivals, and optical kinetic sculptures from urban photograms.
Each of his series has a distinct visual language. He employs technologies that make it possible to modify and improve the existing color palettes through the modulation of contrast, iridescence, gradients, and shadow. This enables him to create alternate, ambient visual options. Ade's "Transformations" are wonderful works of art that need extended thought. They produce a variety of unique and eye-catching combinations when strung in groups. They are both powerful visual expressions and statements that support the flourishing connoisseurship of modern photography.
Books & Publications
2019: Culture File on African Art Week: Interview with Ade Adekola
2019: Culture File on African Art Week: Interview with Ade Adekola
2018: Punch – GalleryB57 Debuts with Ghosts of Bar Beach
2018: Mache Digital – Ghost of Bar Beach
2018: Loeil de Photographie – Ghosts of Bar Beach
2018: Aint–Bad Magazine: Issue No.13
2017: Vanguard: Nigerian arts make historical appearance in Venice ON APRIL 3, 2017
2017: Premium Times – 56 editions after, Nigeria debuts at Venice Biennale
2017: Omenka: "Stripes, Weaves and Colours"
2017: Omenka: "Leading Photographers based in Nigeria"
2017: Fifth Chukker: "A blockbuster show revs up the Lagos art scene"
2017: CNN: Nigerian Artist at the Venice Biennale
2016: Hunger TV. "Five Nigerian Photographers you have to know"
2016: CNN: "Artist bend the rules of contemporary African Art"
2016: CNN: "2016's Most visually inspiring moments"
2016: Ciel Variable: Lagos, Nigeria: Capital of Photography
2015: Snapped; The digital Issue. "Ethnoscapes; Icons as transplants"
2015: Foundation for Contemporary and Modern Visual Arts (FCMVA) "Nigerian art market report"
2015: Courrier International "Le Nigeria raconte par ses ecrivains"
2015: Art Dubai 2013: Review
2015: 360 International
2014: ZAM; "Photography, belief and truth merge at Lagos Photo."
2014: Vanguard; "Contemporary artists move beyond photojournalistic gaze"
2014: The Nation: "A festival of talents, photos"
2014: The Independent "This is my Africa: How continent's young photographers have reclaimed lens from the west"
2014: The Guardian; "Lagos Photo festival 2014 – in Pictures"
2014: The Guardian; Life Magazine: "Pret a Installer, on the Island"
2014: The Guardian: "Pret a Installer… Adekola strengthens repetitive technique, exclusivity"
2014: The Guardian: "Nigerian artists, new galleries head for global art market"
2014: Quo: "14 Photos against Afro-Pessimism"
2014: Punch; "Ado Bayero 'returns' at Lagos Photo Festival
2014: New York Times: "African Festival of Ideas and Photos in Africa"
2014: Lagos Photo 2014 – Staging Reality, Documenting Fiction
2014: Kuwait Times: Turning negatives into positives
2014: Genevieve Mag: "Ruinart Presents Ade Adekola's "Pret-A-Installer"
2014: Daily Mail UK; "Lagos photo festival: Turning negatives into positives"
2014: Business Day "A look at Adekola's Pret a Installer"
2014: 16th Triennial Symposium on African Art: "Perceiving the Foreign: Images of African Diasporic Identities by Thandile Zwelibanzi and Ade Adekola" by Jessica Williams
2013: Vision "A special report: Africa Rising"
2013: Ventures "Africa's Art Market On The Rise"
2013: The Guardian "Tenth auction: Enwonwu, Anatsui go head-to-head"
2013: The Guardian "Dubai in love with West African art"
2013: Nigerian Tribune "Lagos for Art Dubai 2013"
2013: New York Times "Go-Slow: Diaries of personal and collective stagnation in Lagos"
2013: GulfNews "Art Dubai, A diverse Affair"
2013: Courrier International "Une Place au Soleil"
2013: Canvas "Art Dubai Edition"
2013: Art Radar Asia "Art Dubai 2013 explores West African "Cities in Transition"
2013: Arise "The Curator Interview: Bisi Silva"
2012: "Icons of a metropolis" – Leidenschaft
2012: "Ethnoscapes; Icons as Transplants" – Leidenschaft
2012: This is Africa: "Exploring globalisation and African identity"
2012: Think Africa Press: "An Interview with Ade Adekola"
2012: Compass Newspaper "Here comes Adekola's Lagos' Icons"
2012: Architectural Design "African Water Cities"
2009: "Repetition and Inflection II"
2009: "Fly by Lagos "- Leidenschaft
1997: "Pledge Allegiance to a flag" – London Print Trust
1997: Time Out" Ade Adekola / Yinka Shonebare / Mark Walliger "
1997: The Times "Around the galleries"
1997: Creative Review "January"
1997: Blueprint Magazine "Flag Day"
1997: Art Monthly"Flagging issues "
1997: Art Monthly"Ade Adekola / Yinka Shonebare / Mark Walliger "
1995: Textile Forum "Third Generation Membrane Structures"
1994: "An Evolutionary Architecture" – Architectural Association
1994: "2010 Textiles and New Technology" – London
1992: New Scientist "Touchy – Feely Structure"
Awards & Nominations
1995: Flachglas AG
1994: Du Pont de Nemours International
1992: Warren Electric Ltd
1990: Sheppard Robson Architects
Social Media Handles
Ade Adekola is an active user of social media platforms. You can follow him on the following social media handles. You can also watch his nice artistic work on those platforms.
Instagram: ade.adekola
Twitter: @gidi_icons