Beyoncé Giselle Knowles-Carter (born September 4, 1981) is an American singer, songwriter, and actress. Beyoncé's boundary-pushing artistry and vocals have made her the most influential female musician of the 21st century. Her success has led to her becoming a cultural icon and earning her the nickname "Queen Bey."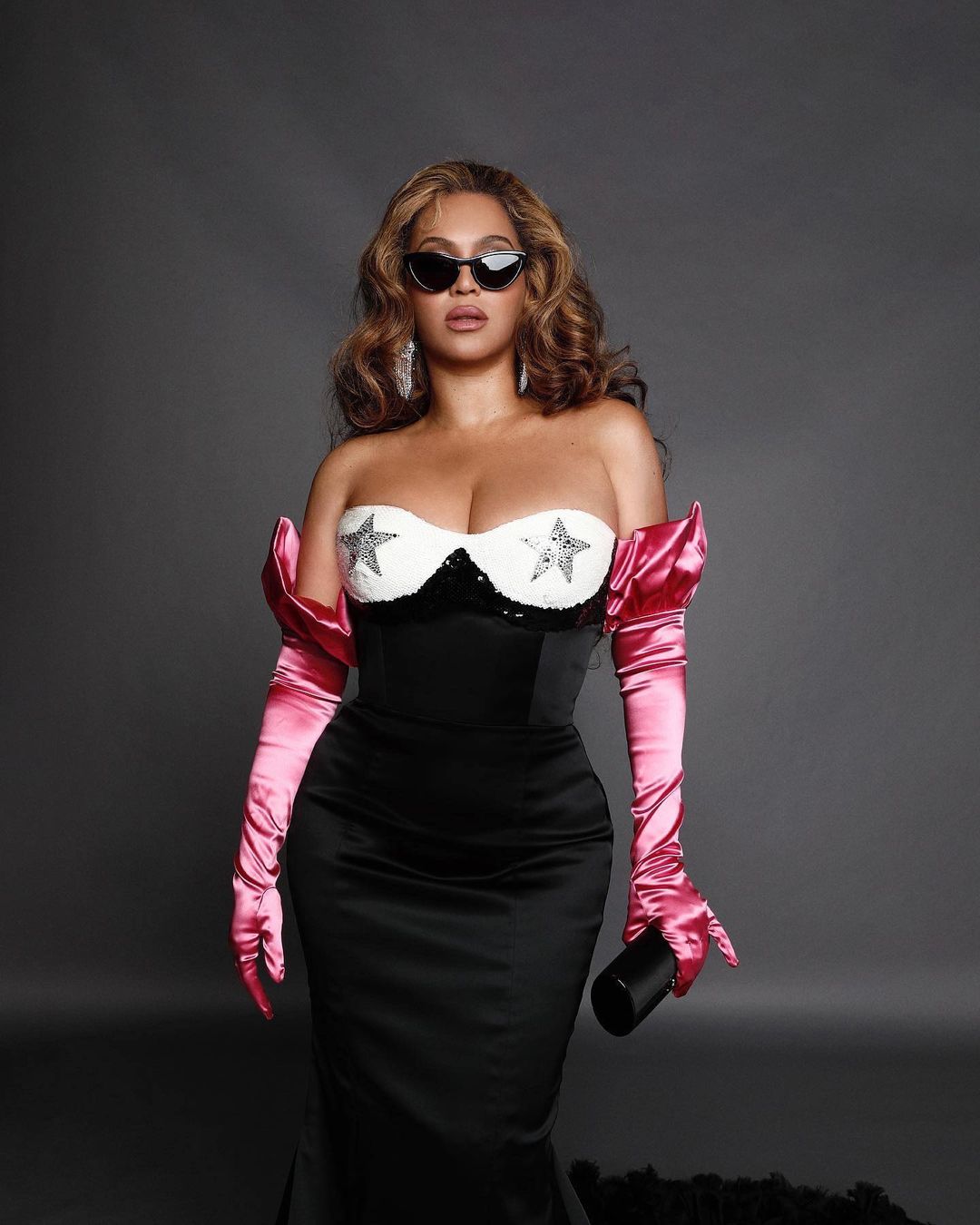 Beyoncé Biography
Full Name :
Beyoncé Giselle Knowles-Carter
Date of Birth :
September 4, 1981
Place of Birth :
Houston, Texas
Occupation :
American singer
Social Media Handles :
Instagram:@beyonce
Twitter: @Beyonce
Early Life
Beyonce Giselle Knowles was born on September 4, 1981, in Houston, Texas, to Celestine Tina Knowles, a hairdresser and salon owner, and Mathew Knowles, a Xerox sales manager; Tina is Louisiana Creole, and Mathew is African American. Beyoncé's younger sister, Solange Knowles, is also a singer and a former backup dancer for Destiny's Child. Solange and Beyoncé are the first sisters to have both had number-one albums.
Beyoncé's maternal grandparents, Lumas Beyonce and Agnez Dereon, were French-speaking Louisiana Creoles with roots in New Iberia. Beyoncé is considered Creole, a trait passed on to her by her grandparents. Through her mother, Beyoncé is a descendant of many French aristocrats from the southwest of France, including the family of the Viscounts de Béarn since the 9th century and the Viscounts de Belzunce. She is also a descendant of Acadian militia officer Joseph Broussard, who was exiled to French Louisiana after the expulsion of the Acadians.
Beyoncé was raised Catholic and attended St. Mary's Montessori School in Houston, where she enrolled in dance classes. Her singing was discovered when dance instructor Darlette Johnson began humming a song and she finished it, able to hit the high-pitched notes. Beyoncé's interest in music and performing continued after she won a school talent show at age seven, singing John Lennon's "Imagine" to beat 15- and 16-year-olds. In the fall of 1990, Beyoncé enrolled in Parker Elementary School, a music magnet school in Houston, where she would perform with the school's choir. She also attended the High School for the Performing and Visual Arts and later Alief Elsik High School. Beyoncé was also a member of the choir at St. John's United Methodist Church as a soloist for two years.
Career
Music Career
Destiny Child
At age nine, Beyoncé formed the singing-rapping girl group Destiny's Child (originally called Girl's Tyme) in 1990 with childhood friends. In 1992, the group lost on the Star Search television talent show, and three years later it was dropped from a recording contract before an album had been released. In 1997, Destiny's Child's fortunes reversed with a Columbia recording contract and then an eponymous debut album that yielded the hit single "No, No, No Part 2." Their follow-up album, The Writing's on the Wall (1999), earned the group two Grammy Awards and sold more than eight million copies in the United States. Survivor (2001), the group's third album, reached the number-one spot on the Billboard 200 chart.
Beyoncé was clearly the leader of the group and wrote hit songs for Destiny's Child, such as the saucy "Bootylicious." Eventually, the group parted ways to pursue individual projects. Beyoncé used her songwriting talents to pen her first solo album, Dangerously in Love (2003). The album debuted to rave reviews, and, aided by the exuberant single "Crazy in Love," which featured rapper Jay-Z, it topped charts around the world. In 2004, Beyoncé won five Grammy Awards, including best contemporary R&B album and best female R&B vocal performance.
Destiny's Child reunited in 2004 to release Destiny Fulfilled. While generally not as acclaimed as the group's previous efforts, the album sold more than seven million copies worldwide and spawned several hit singles. The trio embarked on a world tour in 2005, during which they announced that the group would officially disband. That same year, they released #1's, a collection of well-known songs and number one hits.
B'Day
In 2006, Beyoncé released her second solo studio album, B'Day, which featured several coproducers, including the hit-making duo the Neptunes. Although much of the album carried echoes of 1970s-style funk, the pop ballad "Irreplaceable" became its most successful single. In 2008, she and Jay-Z married, and the union made them one of the top-earning couples in the entertainment industry. Later that year, Beyoncé released the double album, "I Am… Sasha Fierce."
Whereas the first half, "I Am," found her in an introspective mood, the second, "Sasha Fierce," contained songs better suited to the dance floor. The album as a whole generated several hits, including the assertive "Single Ladies (Put a Ring on It)," and it contributed to Beyoncé's dominance at the 2010 Grammy Awards. Her six awards, which included songs of the year, best female pop vocal performance, and best contemporary R&B album, amounted to the most Grammys collected by a female artist in a single night.
2016 – 2022
In the expansive and musically variegated Lemonade (2016), Beyoncé focused on themes of betrayal and perseverance. Conceived as another visual album, it debuted as an HBO television special. Lemonade attracted considerable acclaim, and it netted Beyoncé two Grammys, including a best music video award for the anthemic "Formation." In 2018, Beyoncé and Jay-Z released a collaborative album, Everything Is Love, credited to the Carters, and it won the Grammy for best urban contemporary album. That same year, Beyoncé became the first woman to headline the Coachella Valley Festival in Indio, California. Her highly acclaimed performance, which featured marching bands from historically black colleges, was the subject of Homecoming, a Netflix documentary and live album released in 2019. Although Beyoncé worked on a number of projects between studio albums, fans were left waiting for a new solo album. In 2022, she finally delivered Act I: Renaissance.
Acting career
In 2001, Beyoncé made her acting debut in the television movie Carmen: A Hip-Hop Opera, which aired on MTV. Her role as Foxxy Cleopatra in Austin Powers in Goldmember (2002) made her a film star and led to parts in The Fighting Temptations (2003) and The Pink Panther (2006). In 2006, she played Deena Jones in Dreamgirls, the film adaptation of the 1981 Broadway musical about a 1960s singing group. Beyoncé's performance was nominated for a Golden Globe Award, and her song "Listen" for an Academy Award. She later starred in Cadillac Records (2008), in which she portrayed singer Etta James, and the thriller Obsessed (2009) before providing the voice of a fairy-like forest queen in the animated film Epic (2013).
For the 2019 remake of Disney's The Lion King, Beyoncé voiced the character of Nala and performed several songs on the soundtrack, including "Spirit," an original song she co-wrote, and a rendition of "Can You Feel the Love Tonight." She also concurrently released an album inspired by the movie, The Lion King: The Gift. Songs from that record were later featured in the visual album Black Is King (2020), which aired on the streaming service Disney+. For the single "Black Parade," Beyoncé earned the Grammy for best R&B performance in 2021. She won three Grammys this year, breaking the record for the most Grammys (28) won by a female artist. Beyoncé later wrote and performed "Be Alive" for the film King Richard (2021), and it received an Oscar nomination for best original song.
Personal Life
Beyoncé started a relationship with Jay-Z after their collaboration on "'03 Bonnie & Clyde," which appeared on his seventh album, The Blueprint 2: The Gift & The Curse (2002). Beyoncé appeared as Jay-Z's girlfriend in the music video for the song, fueling speculation about their relationship. On April 4, 2008, Beyoncé and Jay-Z married without publicity. As of April 2014, the couple had sold a combined 300 million records together. They are known for their private relationship, although they have appeared to become more relaxed since 2013. Both have acknowledged the difficulty that arose in their marriage after Jay-Z had an affair.
In April 2011, Beyoncé and Jay-Z traveled to Paris to shoot the album cover for 4, and she unexpectedly became pregnant in Paris. In August, the couple attended the 2011 MTV Video Music Awards, at which Beyoncé performed "Love on Top" and ended the performance by revealing she was pregnant. Her appearance helped that year's MTV Video Music Awards become the most-watched broadcast in MTV history, pulling in 12.4 million viewers; the announcement was listed in Guinness World Records for "most tweets per second recorded for a single event" on Twitter, receiving 8,868 tweets per second, and "Beyonce pregnant" was the most Googled phrase the week of August 29, 2011. On January 7, 2012, Beyoncé gave birth to a daughter, Blue Ivy, at Lenox Hill Hospital in New York City.
Awards & Nomination
Beyoncé has received numerous awards and is the most-awarded female artist of all time. Having sold over 200 million records worldwide, Beyoncé is one of the best-selling music artists of all time. The Recording Industry Association of America (RIAA) listed Beyoncé as the top certified artist of the 2000s decade, with a total of 64 certifications. Her songs "Single Ladies (Put a Ring on It)," "Halo," and "Irreplaceable" are some of the best-selling singles of all time worldwide.
In 2010, she received the Award of Honor for Artist of the Decade at the NRJ Music Awards, and at the 2011 Billboard Music Awards, Beyoncé received the inaugural Billboard Millennium Award. Beyoncé has won 29 MTV Video Music Awards, making her the most-awarded artist in Video Music Award history.
Beyoncé tied the record set by Lady Gaga in 2010 for the most VMAs won by a female artist in one night with eight in 2016. She is also the most-awarded and most-nominated artist in BET Award history, winning 29 awards from a total of 60 nominations; the most-awarded person at the Soul Train Music Awards with 17 awards as a solo artist; and the most-awarded person at the NAACP Image Awards with 24 awards as a solo artist.
Additionally, Beyoncé is the most-awarded artist at the NAACP Image Awards with 22 awards, the BET Awards with 32 awards, and the Soul Train Music Awards with 21 awards.
Following her role in Dreamgirls, Beyoncé was nominated for Best Original Song for "Listen," Best Actress at the Golden Globe Awards, and Outstanding Actress in a Motion Picture at the NAACP Image Awards. Beyoncé won two awards at the Broadcast Film Critics Association Awards 2006: best song for "Listen" and best original soundtrack for Dreamgirls: Music from the Motion Picture. According to Fuse in 2014, Beyoncé is the second-most award-winning artist of all time, after Michael Jackson. Lemonade won a Peabody Award in 2017. In 2022, "Be Alive" was nominated for the Academy Award for Best Original Song, the Critics' Choice Movie Award for Best Song, and the Golden Globe Award for Best Original Song.
Net Worth
Forbes magazine began reporting on Beyoncé's earnings in 2008, calculating that the $80 million she earned between June 2007 and June 2008, from her music, tour, films, and clothing line made her the world's best-paid music personality at the time, above Madonna and Celine Dion. It placed her fourth on the Celebrity 100 list in 2009 and ninth on the "Most Powerful Women in the World" list in 2010. The following year, the magazine placed her eighth on the "Best-Paid Celebrities Under 30" list, having earned $35 million in the past year for her clothing line and endorsement deals.
In 2012, Forbes placed Beyoncé at number 16 on the Celebrity 100 list, twelve places lower than three years ago, yet still having earned $40 million in the past year for her album 4, clothing line, and endorsement deals. In the same year, Beyoncé and Jay-Z placed first on the list of "the world's highest-paid celebrity couples," collectively earning $78 million.
The couple made it into the previous year's Guinness World Records as the "highest-earning power couple" for collectively earning $122 million in 2009. For the years 2009 to 2011, Beyoncé earned an average of $70 million per year and earned $40 million in 2012. In 2013, Beyoncé's endorsements of Pepsi and H&M made her and Jay-Z the world's first billion-dollar couple in the music industry. That year, Beyoncé was published as the fourth-most powerful celebrity in the Forbes rankings.
MTV estimated that by the end of 2014, Beyoncé would become the highest-paid black musician in history; this became the case in April 2014. In June 2014, Beyoncé ranked number one on the Forbes Celebrity 100 list, earning an estimated $115 million between June 2013 and June 2014. This was her first time atop the Celebrity 100 list, as well as her highest-ever yearly earnings. In 2016, Beyoncé ranked at number 34 on the Celebrity 100 list with earnings of $54 million. She and Jay-Z also topped the highest-paid celebrity couple list, with combined earnings of $107.5 million.
As of 2018, Forbes calculated her net worth to be $355 million, and in June of the same year, it ranked her as the 35th highest-earning celebrity with annual earnings of $60 million. This tied Beyoncé with Madonna as the only two female artists to earn more than $100 million in a single year twice. As a couple, Beyoncé and Jay-Z have a combined net worth of $1.16 billion. In July 2017, Billboard announced that Beyoncé was the highest-paid musician of 2016, with an estimated total of $62.1 million. According to multiple reports in 2022, Beyonce's net worth is estimated to be around $400 million.
Social Media Handles
Beyoncé is a very popular music artist with an international fan base. She has over 288 million followers on Instagram and 15.6 million on Twitter. Her social handles are listed below.
Instagram:@beyonce
Twitter: @Beyonce