Bimbo Manuel (born on October 30, 1958) is a legendary Nigerian actor, voice-over artist, director, producer, broadcaster, etc. He has been actively involved in the Nollywood industry for more than three decades now, and he has acted in films such as "Tangoo with Me" (2010) and "Heroes & Zeros" in 2012, respectively.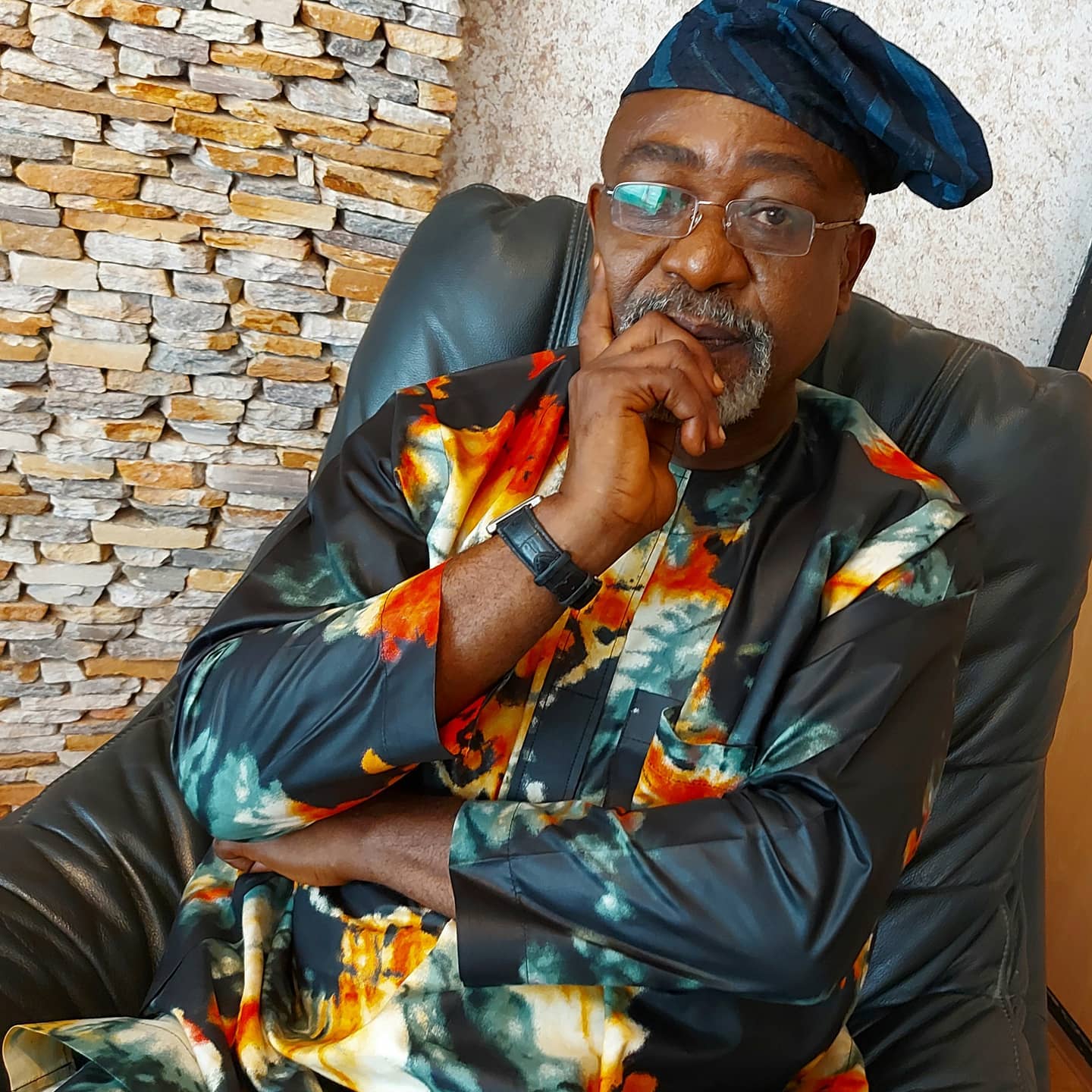 Bimbo Manuel Biography
Full Name

Bimbo Manuel

Date of Birth

October 30, 1958

Place of Birth

Lagos State

State of Birth

Lagos State

Nationality

Naigerian

Occupation

Actor, Producer, Director

Net Worth

$500,000 dollars

Social Media Handles

Instagram: manuelbimbo
Twitter: @DaBmer
Early Life and Education
On October 30, 1958, Bimbo was born and bred in Lagos. But at one time in his life, he resided in Ibadan, Oyo State, with his brother. Growing up, the actor claimed to have been a wild child. He attended both primary and secondary schools in Nigeria's Western Region. He later graduated with a Bachelor of Arts in Theatre from the University of Port Harcourt.
Career
After graduating with honours, his dream was to become a DJ because of his love for music, so he ventured into entertainment such as going to nightclubs and marrying; later, his friend encouraged him to start working at a television station. So he began his career in 1985 as a broadcaster at Ogun State Broadcasting Corporation (OGBC). Before beginning his acting career in 1986, he later relocated to Ogun State Television (OGTV).
Bimbo Manuel and Ola Rotimi both studied Arts in Theatre at the same school, and in the first three months, he participated in a movie titled "The gods are not to blame" and the set of "Hopes of the Living Dead." While he was seen as the second troupe to ever play the role of the play Hopes of the Living Dead after the world premiere, His other crew included Daniel Wilson, Hilda Dokubo, and Gogo.
Bimbo Manuel has been in the Nigerian movie industry before the advent of Nollywood; he also plays a part in the modern-day movie industry, where he has won multiple awards and earned nominations for many. Lately, he starred in the popular TV series, "King of Boys." He is also a well-known industry activist who pours his mind into issues besetting the movie industry.
Personal Life
In 1998. He married Mojisola Manuel, and their marriage is blessed with four children. And his daughter, Temitope Manuel, is also a writer like him.
Bimbo Manuel is a star right from the beginning of his profession to now, he is known as a goal-getter, free-spirited man, also, as an individual who has a clear vision of what he desires for himself, while these outstanding qualities have helped him tremendously in his career.
Filmography
Films
King Invincible
Women's Cot (2005)
Tango with Me (2010)
Heroes & Zeros (2012)
Torn (2013)
Dazzling Mirage (2014)
Render to Caesar (2014)
October 1 (2014)
Heaven's Hell (2015)
Shijuwomi (2015)[7][8][9]
93 Days (2016)
Banana Island Ghost (2017)
Seven (2019)
Charge and Bail (2021)
If I am president 2018
The Governor (2016)
Television
Checkmate
Fuji House of Commotion
Tinsel
Castle and Castle
King of Boys: The Return of the King
Awards and Nominations
Bimbo Manuel through his career sojourn has gained recognition all over places and he has been nominated for Best actor in a supporting role at the 2013 edition of the Nollywood Movie Awards.
Net Worth
He is counted as one of the richest and most influential with a net worth of about $500,000 dollars.
Social Media Handles
Instagram: manuelbimbo
Twitter: @DaBmer