On February 3, 1976, the then-regime of General Murtala Mohammed reorganized the previous Western State into Ogun State. Ogun State's capital and largest city is Abeokuta. Ogun State, which is in South Western Nigeria, has a total area of 16,762 square kilometres. It shares boundaries with the Republic of Benin to the west; Ondo State to the east; Oyo and Osun States to the north; and Lagos State to the south.
History has it that Ogun State was created during the military era, which was said to have been originally created by General Olusegun Obasanjo and General Murtala Muhammed. Furthermore, its name derives from the Ogun River, which flows from north to south through the state.
The majority of Ogun State is covered in rainforest, with wooded savanna in the northwest. 3,751,140 individuals called Ogun State home as of 2006. With the nickname "The Gateway State," Ogun State is dominated by the Yoruba people and its predominant language is Yoruba.
In this piece, Naijabioraphy explores the history and culture of Ogun State people, including their economy and territory.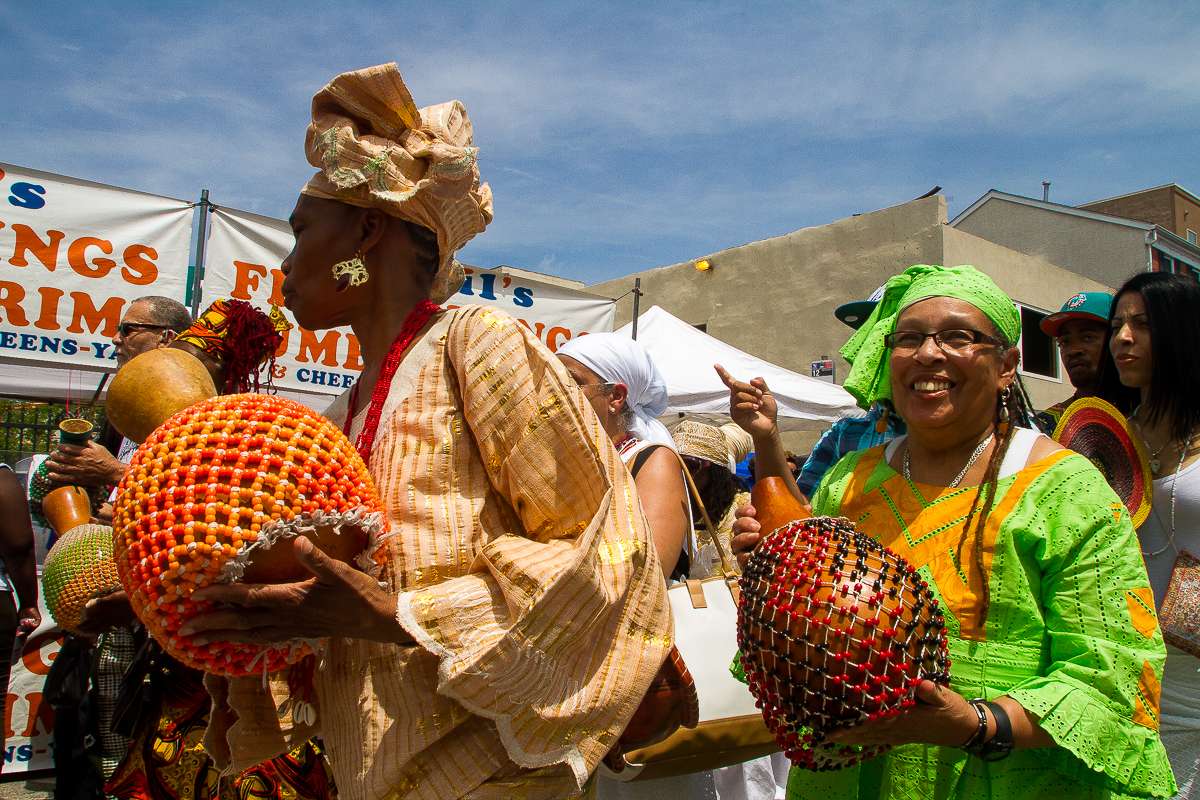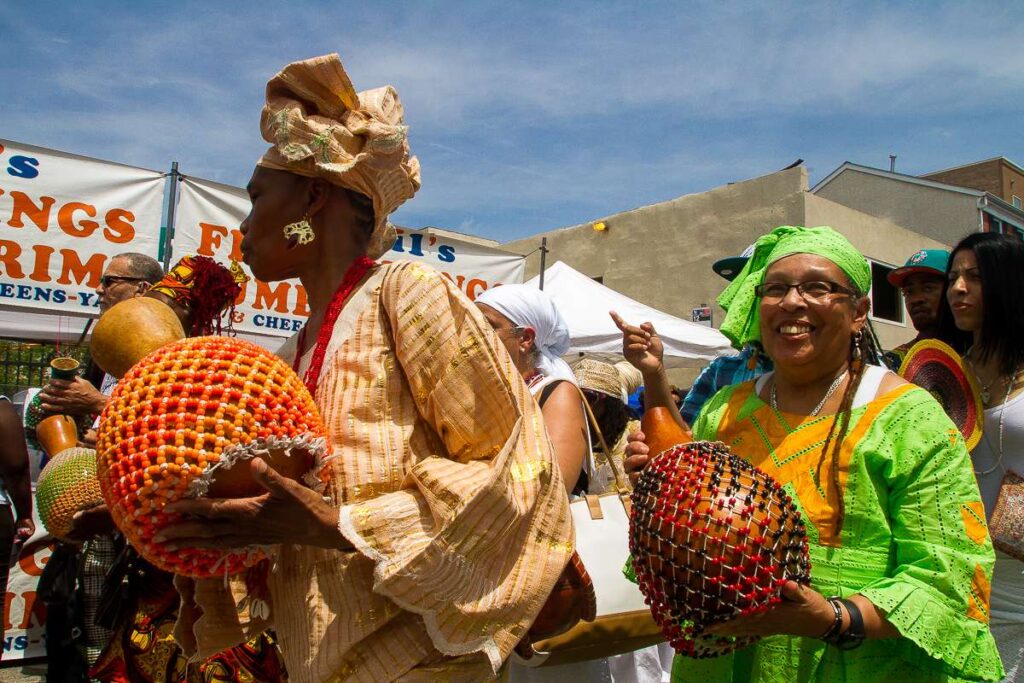 History
A hunter named Sodeke (Shodeke), who led the Egba refugees from the crumbling Oyo empire, established a principality at Abeokuta in what is now the state's north-central region around 1830. The majority of the people who live in Ogun State are Yoruba, specifically the Egba and Egbado subgroups. 
Meanwhile, during the war perpetrated by the Oyo Empire, which every other territory in the Yoruba kingdom was trying to get out of, Sodeke decided to take the baton of leadership, and he led the Egba refugees to the lank now known as Abeokuta.
However, on February 3, 1976, Ogun State officially became a state. The area that it now occupies was formerly a part of the Western State. During Nigeria's military era, Gen. Olusegun Obasanjo and Gen. Murtala Muhammad were responsible for their creation.
It is imperative to note that the Ogun River, which runs from the state's northernmost region all the way down to its southernmost point when it enters Lagos State, is the source of the state's name. Furthermore, the original places that were created at the time of the establishment of Ogun were Abeokuta, Ijebu-Ode, Ijebu-Remo, Ijebu East, Ijebu North, Egbado South, Egbado North, Ifo/Ota, Odeda, and Obafemi Owode, which were also known as the founding local governments in Ogun State. Following revisions in 1981, 1989, 1991, and 1997, the previous LGAs were split up, and new LGAs were made from them.
Meanwhile, history has it that the Ijebus, one of the biggest and oldest Yoruba groups, reside in Ogun State. They are renowned for producing the first coins and currency in the Yoruba language. The Ijebu Empire still exists today, with Ijebu-Ode serving as the capital. In contrast to a real nation or state, it mostly serves to honour traditions.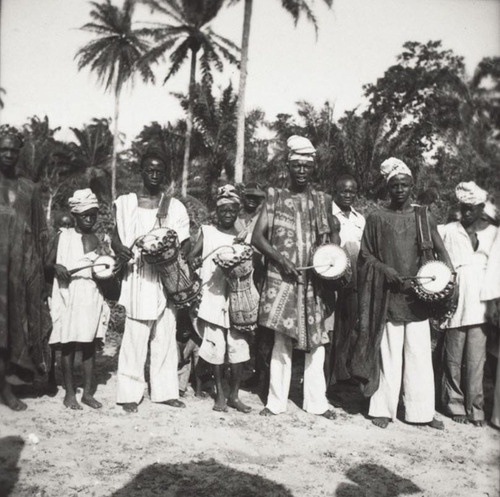 Economy
Ogun's primary source of income is agriculture, which grows rice, corn (maize), cassava (manioc), yams, plantains, and bananas. The main cash crops are cocoa, kola nuts, rubber, palm oil and kernels, tobacco, cotton, and timber. Much of southern Nigeria's construction needs are met by the Aro granite quarries, which are close to the state capital of Abeokuta.
In addition to the economy of Ogun, resources such as chalk, phosphates, clay, and limestone are examples of mineral resources. Also, cement, canned goods, foam rubber, paint, tires, carpets, aluminium items, and plastics are produced by industries located in Ogun State.
According to research, Ogun state is well-known for having a large concentration of industrial estates and serving as a significant manufacturing base in Nigeria, earning it the moniker "Gateway to Nigeria." The Dangote Cement facility in Ibese, Nestle, Lafarge Cement factory in Ewekoro, Memmcol in Orimerunmu, Coleman Cables in Sagamu and Arepo, and Procter & Gamble in Agbara are just a few examples of the major factories in Ogun.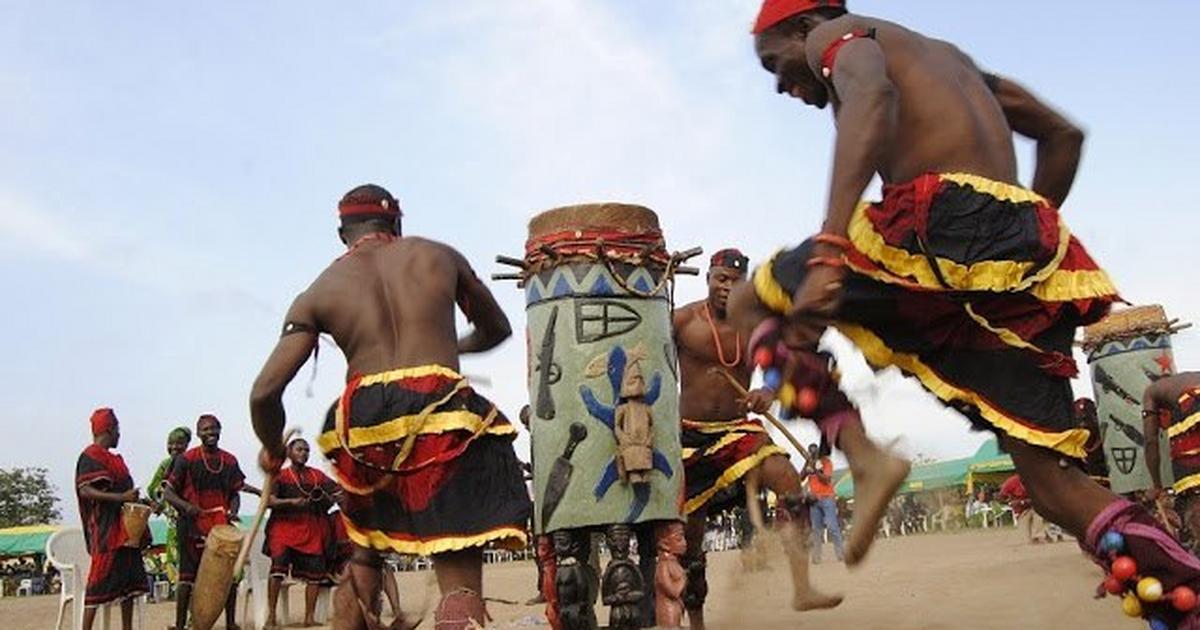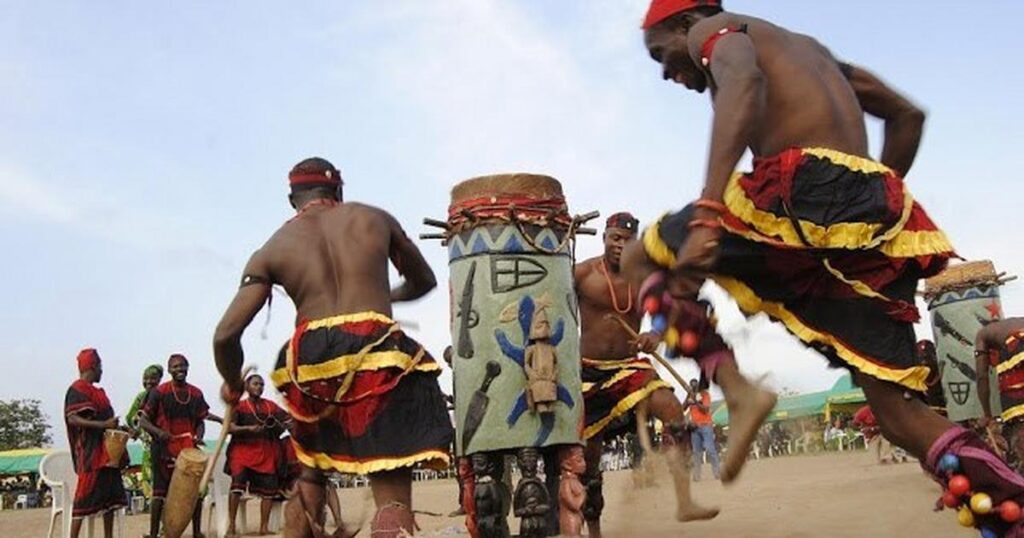 People and Culture
The tribes of the Yoruba ethnic group dominate the Ogun state. These tribes include the Egbas, Ijebus, Remos, Aworis, and Yewas. Others include the Ketus, Ohoris, Anagos, Eguns, Ilajes, and Ikales. Numerous residents of other nations' tribes, as well as international nationals, reside in the state.
The Ijebus are thought to be the oldest and biggest Yoruba group. According to legend, they were also the first Yoruba-speaking people to produce coins and money. The Ijebu Kingdom has historically continued to exist, with Ijeu-ode serving as its capital.
As of 2006, there were 3,751,140 people living in Ogun State, making it the 16th most populous state in Nigeria. Ogun State has a total area of 16,762 km, making it the 24th largest state in Nigeria by landmass.
However, the majority of the population in Ogun State is Yoruba, and Yoruba is the primary language spoken there. Also, ofada rice is exclusively produced in Ogun State.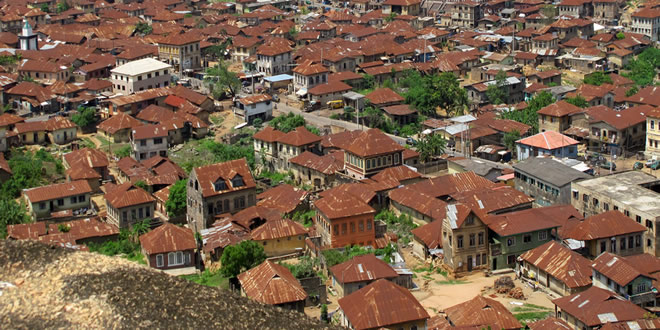 According to research, Ogun State has some traditional festivals that still take place today. Some of these festivals include;
The Ake Festival of Arts and Books: An annual event in Abeokuta every November.
Ojude Oba Festival: This takes place in Ijebu Ode, three days after Eid Kabir.
The Yewa Festival is a bi-annual event in Yewa land.
The Oronna Festival is an annual event that takes place in Ilaro-Yewa every November.
Ita Oba Day: This is a celebration at OTA palace square, a day after eid-il-Kabir Sallah.
Lafose Day: This is a celebration at ODE REMO every first Saturday in August.
Ishanbi Day: This is a celebration that takes place at Ilishan every first Saturday in October; and Agemo Festival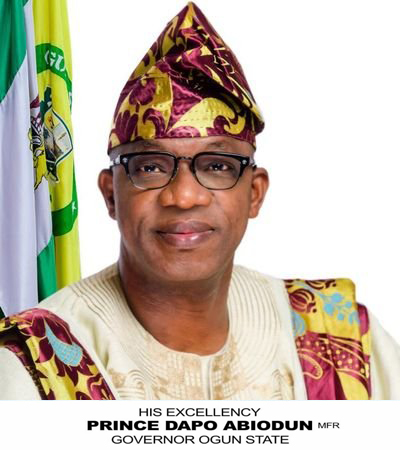 Political Structure
Dapo Abiodun, a leader of the All Progressives Congress and the current governor of Ogun State, is in charge of the Executive Council of the state. Abiodun took office as Ogun State's fifth governor on May 29, 2019 at the MKO Abiola Stadium in Kuto, Abeokuta.
Furthermore, Ogun state has 20 local governments, some of which are Abeokuta North Akọmọjẹ, Abeokuta South Ake, Ado-Odo/Ota Otta, Ewekoro Itori, Ifo Ifo, Ijebu East Ọgbẹrẹ, Ijebu North Ìjẹ̀bú igbó, Ijebu North East Attan, Ijebu Ode Ìjèbú ode, Ikenne Ikenne, Imeko Afon Imẹkọ, and Ipokia Ipokia, among others.
Also, Ogun State consists of three senatorial districts which are; Ogun Central, Ogun East and Ogun west. In addition, the Egbas resided in six local governments—Abeokuta North (Akomoje), Abeokuta South (Ake), Ewekoro (Itori), Ifo (Ifo), Obafemi owode (Owode gba), and Odeda—make up the majority of the population in Ogun Central (Odeda).
And so, Ijebu East (Ogbr), Ijebu North (Ijebu Igbo), Ijebu North East (Attan), Ijebu ode (Ijebu ode), Ikenne (Ikenne remo), Odogbolu (Odogbolu), Ogun waterside (Abigi), Remo North (Ilisan Remo), and Sagamu are the nine local governments that makeup Ogun East (Sagamu).
Furthermore, Ado odo Ota, Imeko Afon, Ipokia, Yewa North (Ayetoro), and Yewa South are the five local governments that make up the majority of the Yewas (previously Egbados) in Ogun West (Ilaro).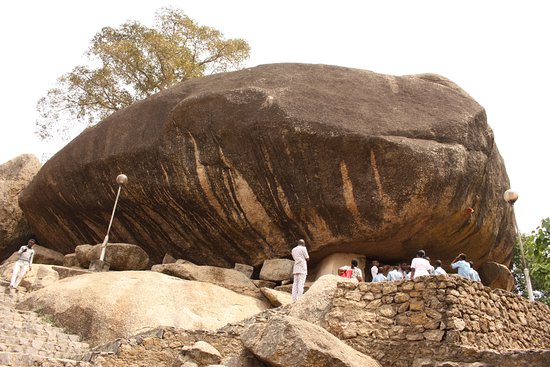 Modern-Day Ogun State
Federal Government Girls' College, Sagamu, Federal Government College, Odogbolu, and Federal Science and Technical College, Ijebu-Imushin are the three federal secondary schools in Ogun State. In addition, One Federal University, the Federal University of Agriculture, Abeokuta (FUNAAB), and one Federal College of Education, FCE Osiele, are located in the Odeda Local Government Area of Ogun State. 
Also, a state government college of education, the Tai Solarin College of Education (TASCE), was named after the late internationally renowned Nigerian educator Augustus Taiwo Solarin in 1994. (formerly known as Ogun State College of Education, Ijagun, Ijebu-Ode, one Federal Polytechnic, Ilaro).
Major tourist destinations in Abeokuta include the Centenary Hall, the Ake, and the home of the Alake (the traditional ruler of Egbaland), which was built in 1854 and is known for its collection of antiquities and relics, and Olumo rock, which is said to have served as a haven for early Egba settlers.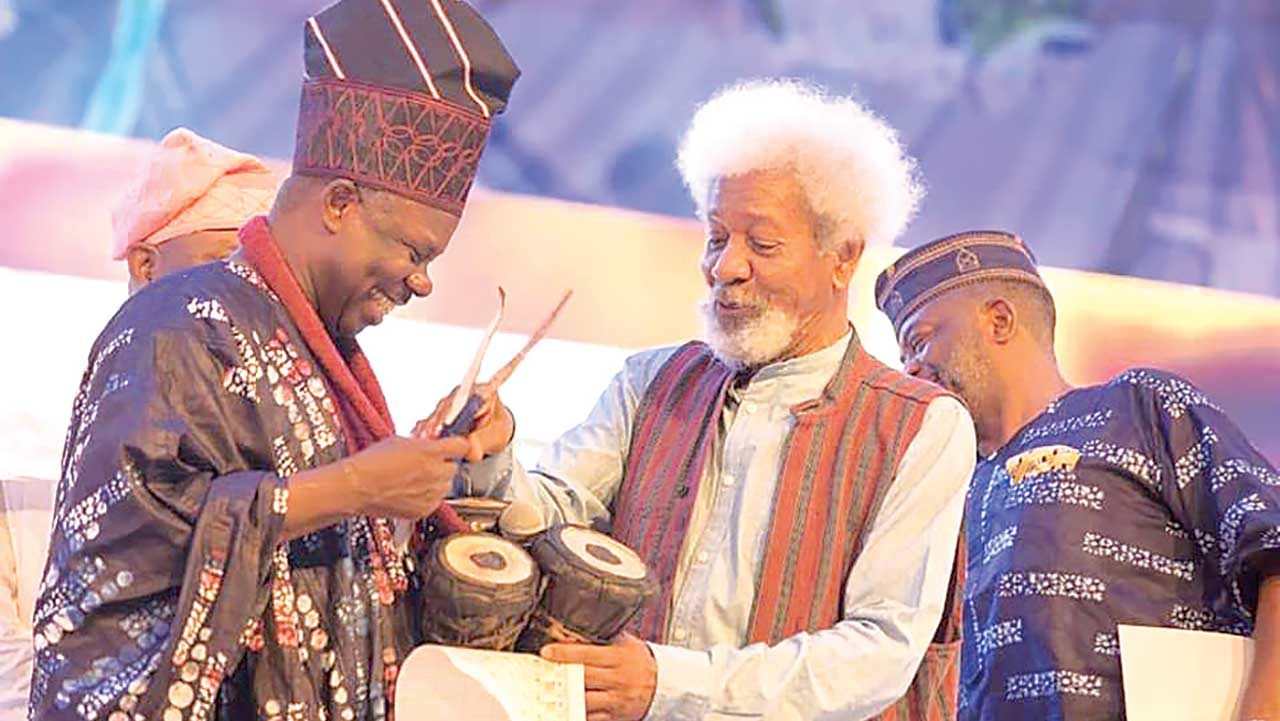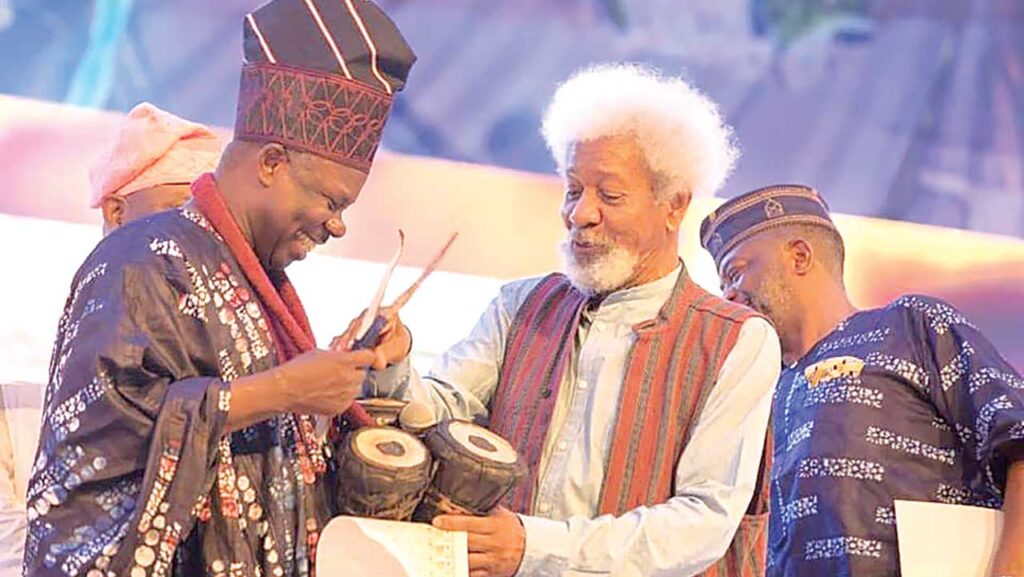 Some of the prominent people in Ogun State are Dapo Abiodun, Ebenezer Obey (jùjú musician), Ernest Shonekan, Dimeji Bankole, Fireboy DML (singer), Funmilayo Ransome-Kuti (1900-1978- educator, women's rights activist), Funke Akindele (1977- Actress), Gbenga Daniel (1956- politician), Hannah Idowu Dideolu Awolowo (1915-2015- businesswoman and politician), Kemi Adeosun (1967- former Finance Minister of Nigeria), Laycon (1993- the professional name of Olamilekan Moshood Agbeleshe, reality TV personality, rapper, singer and songwriter), Mike Adenuga, Moshood Abiola, Oba Otudeko (1943-  businessman), Obafemi Awolowo (1909-1987), Ola Rotimi, Olabisi Onabanjo, Wole Soyinka (1934- 1986 The Nobel Prize for Literature laureate), and Yemi Osinbajo (1957- politician, lawyer), among others.