The military intervention in Nigeria oversaw the rulership of different heads of state who exhibited a non-democratic system of government and did not recognise the relevance of a constitutional society. The military rule also ensured that the major ethnic groups were represented, though sometimes through violence and conflicts.
Between 1966 and 1999, Nigeria experienced military rule, which according to history was not people-oriented and without acknowledgment of people's opinions or protests. The change of administration solely during military rule relied on charisma and power struggles, which sometimes resulted in the loss of lives and properties.
Amidst the violent transitions of militants who ruled, people opined that there were some heads of state who had the welfare and security of the people on their agenda but were shortlived by counterparts by assassination. One such military head of state was Murtala Muhammed.
In his black Mercedes Benz saloon automobile on February 13, 1976, Murtala Mohammed, then 37, and his aide-de-camp, Lieutenant Akintunde Akinsehinwa, were both fatally shot. The car was ambushed on the way to his office at Dodan Barracks in Lagos. Also, his orderly's pistol was the sole obvious form of defence, making it simple to assassinate him.
In this piece, Naijabiography reveals the early life, career, political activities, and assassination of Murtala Muhammed.
The Early Life of Murtala Muhammed
Murtala Muhammed was born on the 8th of November, 1938 in Kano, where his paternal grandfather, Suleman, and paternal great-grandfather, Mohammed Zangi, both served as Chief Judges in the Kano Emirate and had the title of Chief Alkali of Kano. As a result of the prestigious positions in his lineage, he was raised by his father, Muhammad Riskuwa, who came from the Fulani Genawa clan. This particular clan, at the time, had a history of Islamic law.
His father, who was keen on culture and Islamic religion, worked in the Kano Native Authority, which at the time, was related to Aminu Kano, Inuwa Wada, and Aminu Wali, and his mother, on the other hand, Uwani Rahamatu, was from the Kanuri and Fulani Jobawa clans.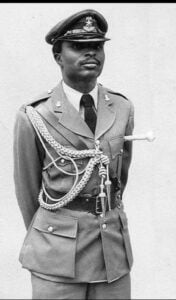 Young Murtala Muhammed was privileged to attend an elementary school called Cikin Gida Elementary School, inside the Emir's palace. Also, he attended both his primary and middle school a stone's throw from the palace in Kano state. Because of his interest in the cadet corps, which he joined when he was in secondary school in Zaria, he later joined the Nigerian army, which he applied for in 1957.
He started his career in the Nigerian military in 1958, where he rose from just a cadet officer to juggling between Nigeria and Ghana, and then, he became a trained militant, having attended the Sandhurst Royal Military Academy in England. He was passionate about his ambition, and so it was quick for him to reach the peak of his career at an early age. From being the second lieutenant in 1961, no. 3 Brigade Signals Troop in Congo almost immediately, and to being the aide-de-camp to M. A. Majekodunmi, who was appointed administrator of the western region in 1962.
Later in 1963, Murtala Muhammed was appointed the First Brigade Signal Troop's officer in charge in Kaduna, Nigeria. In order to further pursue his military career, especially reaching for a leadership position, he went to the Royal Corps of Signals at Catterick Garrison, England, that year to take a class on cutting-edge telecommunications methods.
When Murtala arrived in Nigeria in 1964, he was promoted to major and given officer-in-charge of the 1st Signal Squadron in Apapa, Lagos. Some months later, in November 1965, he was appointed the Army's interim Chief of Signals just after his paternal uncle, Inuwa Wada, had been named Defense Minister.
Majors preparing for the January 1966 coup hired soldiers from the signal unit, which Muhammad was unaware of. Leading politicians and soldiers from the Northern and Western regions were later killed by the coup plotters. History has it that the new military postings made by the new government following the failed coup attempt caused considerable unease in the North.
However, in an effort to placate Northerners uneasy about the new military administration, Muhammed was promoted to Lieutenant Colonel in April 1966 and deployed as the inspector of signals to Army Headquarters, Lagos. Muhammad was also chosen to serve on a management committee for Post and Telecommunications. History has it that during this period, Muhammad disagreed with the Johnson Aguiyi-Ironsi administration, which came to power on January 15, 1966, following a coup.
Muhammed disagreed with Ironsi because he felt he was compromising the situation of the coup attack on the Northerners and failed to prosecute the coup leaders. However, the need to separate the north from other regions arose against the structure as stated in Decree no. 34.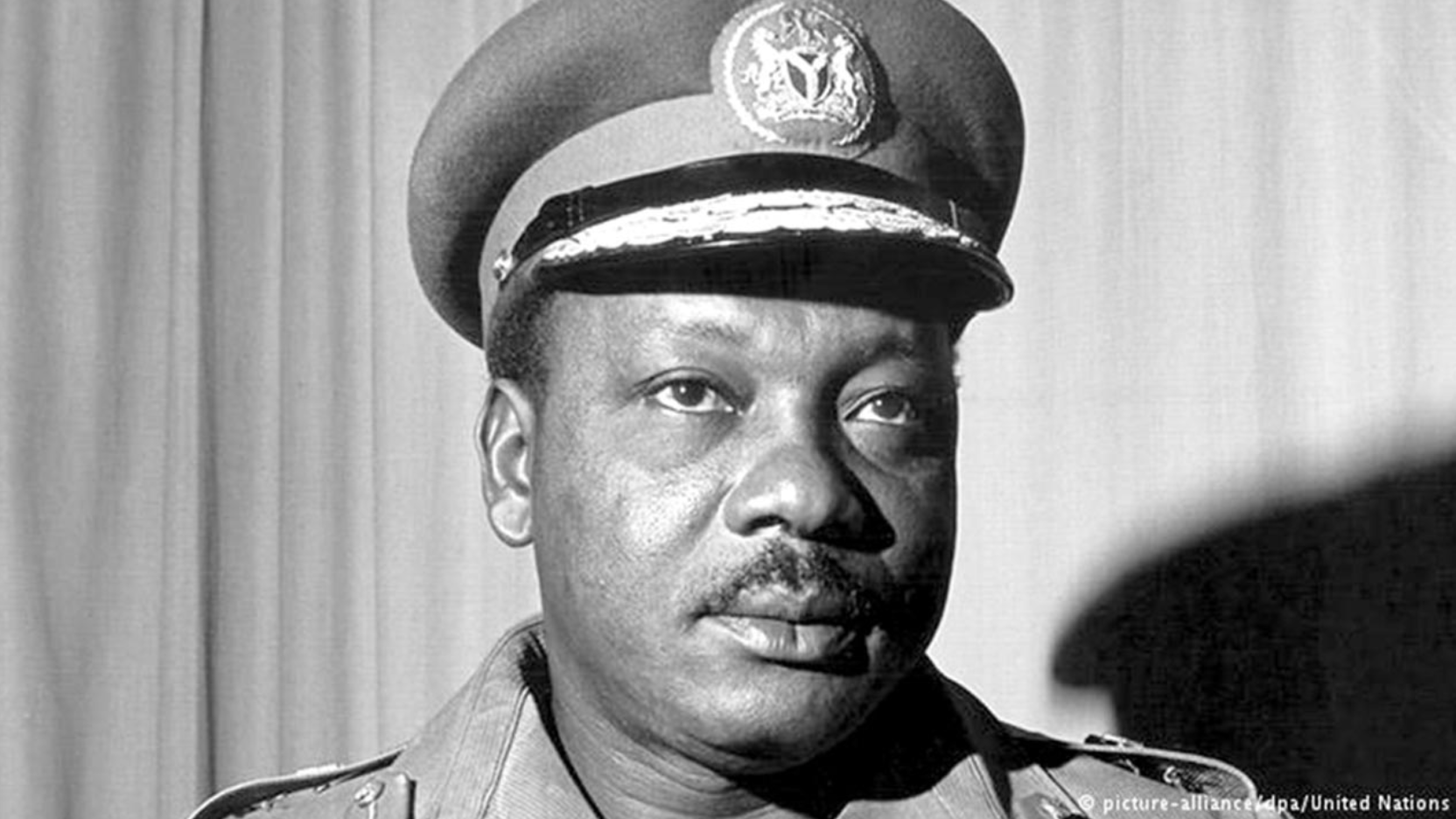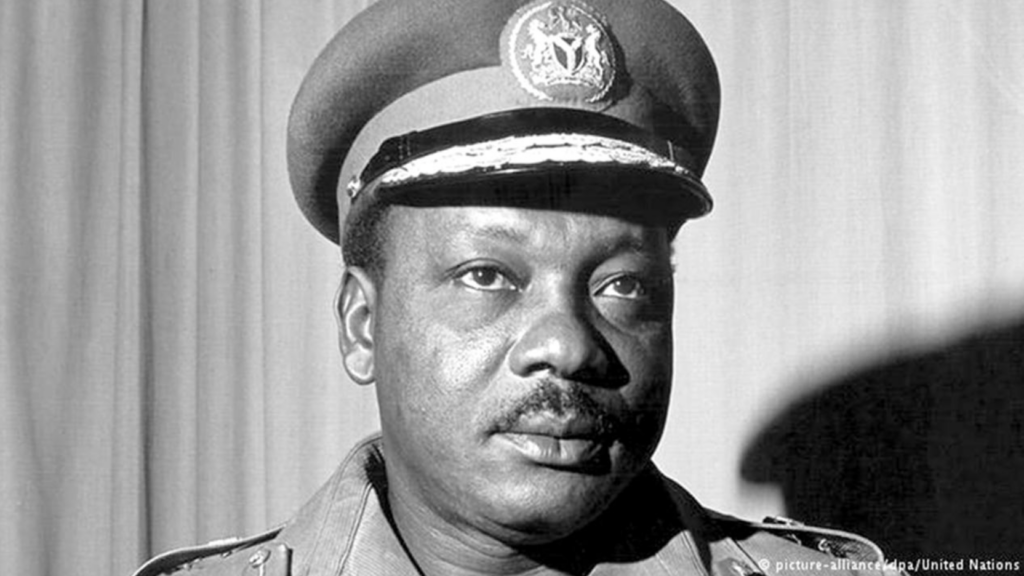 The Military Records of Murtala Muhammed
After Chukwuma Kaduna Nzeogwu and the young majors engineered the first military coup in Nigeria in 1966, which gave Murtala the authority to command the mutiny of the night of July 29, 1966, in Abeokuta, Murtala's career flourished. Before Yakubu Gowon was chosen, Murtala was briefly considered for the position of Supreme Commander. He also orchestrated the countercoup in July 1966, which undoubtedly led to the Nigerian Civil War. You can also read more about some facts about the civil war.
According to the reports gathered, Muhammad oversaw the newly formed 2nd Infantry Division during the outbreak of the Nigerian Civil War. In addition to crossing the River Niger and joining up with the 1st Division, which was advancing from Nsukka and Enugu, the 2nd Division was in charge of repulsing the Biafran Army from the Mid-West region. However, this wasn't accomplished until after a number of unsuccessful river crossing attempts during which tens of thousands of soldiers perished from drowning or enemy fire.
About ten thousand to thirty thousand people died as a result of his command for the recruitment of seasoned soldiers, with no mercy, and scorched earth tactics. The Nigerian civil war was among the worst in modern history when the three million wartime deaths are included. Three years later, the Federal military government declared victory, enhancing Murtala's reputation as a military leader throughout Nigeria and particularly in the north during the period of "reconciliation, reconstruction, and rehabilitation" that followed the war.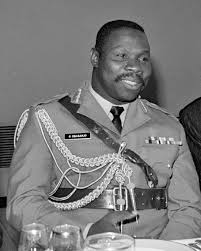 During the post wartime, Muhammed was accused of various wrongdoings while serving as commander; Lieutenant Ishola Williams, a subordinate officer, claimed that Muhammed gave the order for the killing of Biafran POWs in a hasty manner.
Later, Murtala gave up his command in June 1968 and was transferred to Lagos, where he was appointed Inspector of Signals. He then received a promotion to colonel in April 1968. The division's activities during this time, particularly in Asaba, were the subject of conjecture.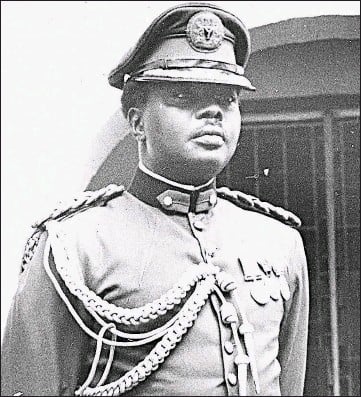 Murtala Muhammed as Nigeria's Head of State
General Yakubu Gowon was deposed while attending the 12th Organization of African Unity (OAU) meeting in Kampala, Uganda, on July 29, 1975. Murtala Muhammad then became the new Military Head of State and assumed authority. The Chief of Staff, Supreme HQ, and Chief of Army Staff positions were assigned to Brigadiers Obasanjo (eventually Lt. General) and Danjuma (later Lt. General), respectively.
Murtala Muhammad had a charismatic prowess and, at the time, he added the words "fellow Nigerians" and "with immediate effect" to the national language during the coup d'état that put him in power. Murtala Muhammed quickly gained widespread public support for his initiatives, and his resolve made him a folk hero. One of his drastic decisions during his tenure was that more than 10,000 civil servants and government employees were dismissed without benefits, which, according to him, was because of either age, health, incompetence, or malpractice.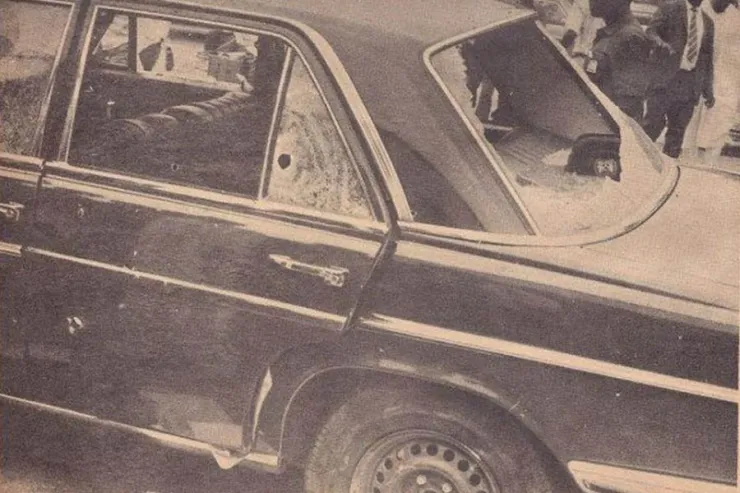 Barely seven months after becoming head of state, Muhammad gave the federal government control over the two biggest newspapers in the nation, The Daily Times and The New Nigerian, bringing all media in Nigeria under federal rule. Additionally, he gave the remaining state-run universities federal jurisdiction. Murtala Muhammed's military government also renamed several states and established new ones on February 3, 1976. The new states he established include Bauchi, Benue, Borno, Imo, Niger, Ogun, and Ondo. In 1976, there were nineteen states in Nigeria as a whole.
Due to Lagos' overcrowding, Muhammad established plans to create a new Federal Capital Territory as head of state. A team he appointed, led by Justice Akinola Aguda, selected the Abuja region over other potential sites as the future capital. Muhammad said on February 3, 1976, that the Federal Capital would eventually relocate to a federal territory covering an area of around 8,000 square kilometres in the nation's centre.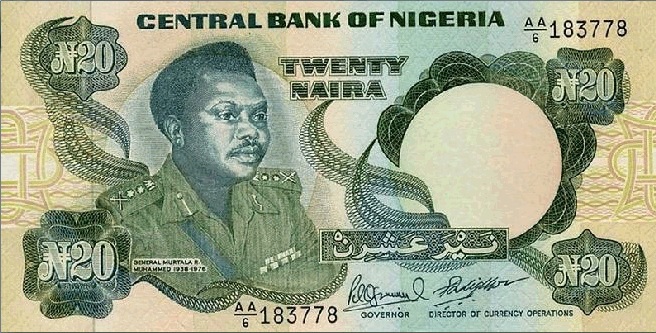 Murtala Muhammed inherited large quantities of oil and petroleum resources as well as sizable but unexplored natural gas deposits when he became head of state. However, Muhammed saw decreased revenue in 1975 as a result of low petroleum production, which meant that the military administration lacked the anticipated resources to support Nigeria's 1975 growth plan. Thus, a global reduction in demand, high prices for replacement parts, and high labour expenses all contributed to the decline in petroleum production in 1975.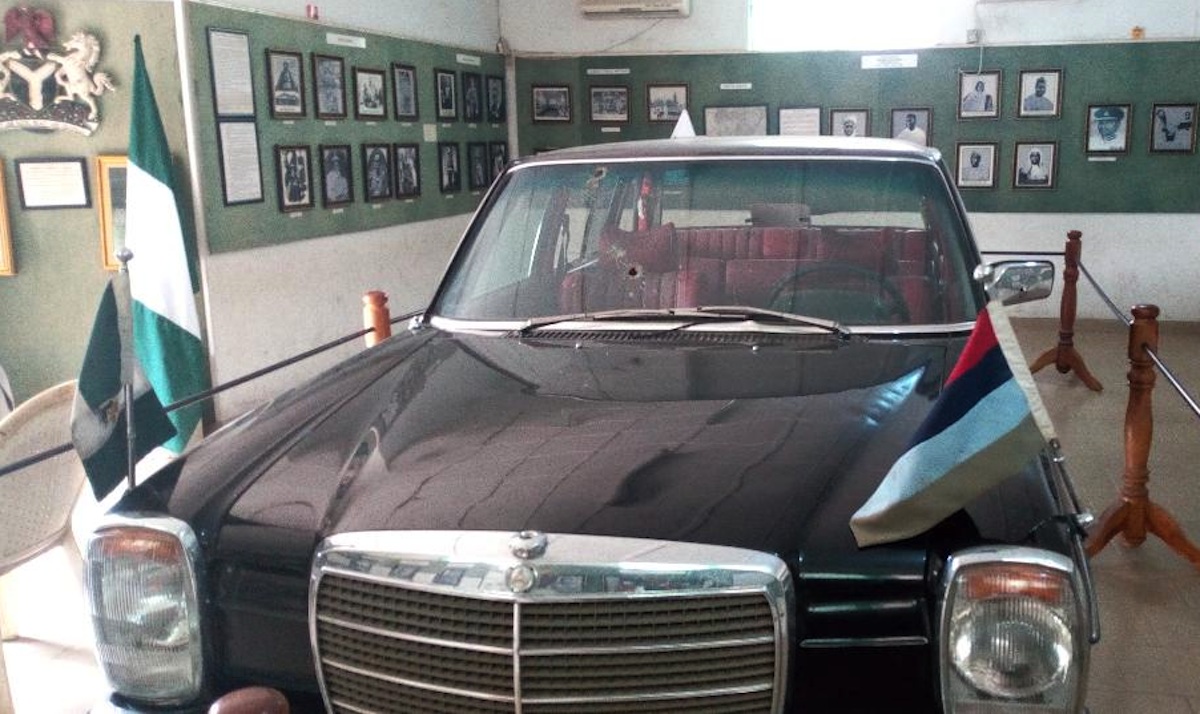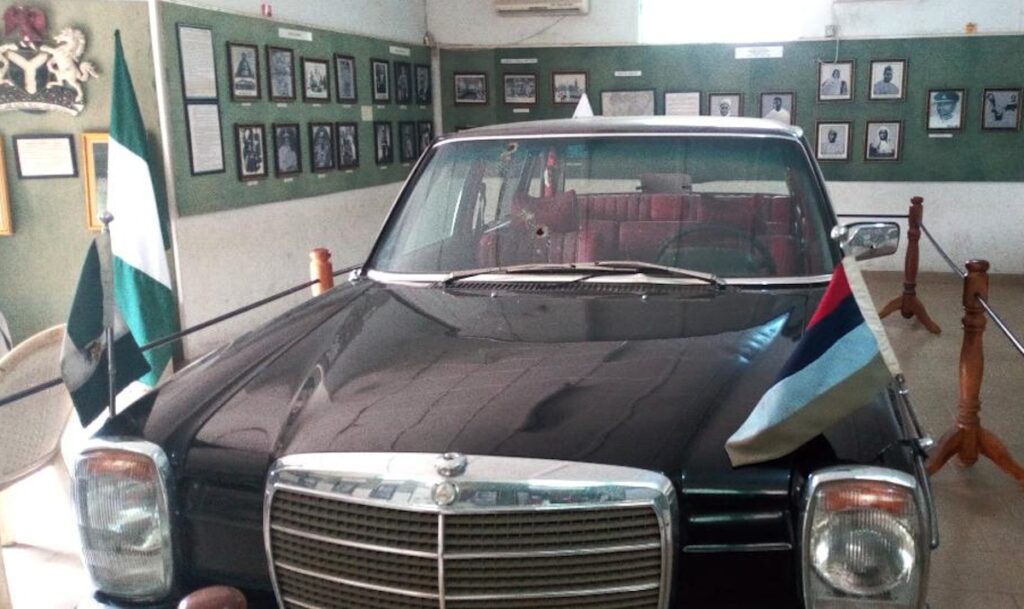 Murtala's Assassination
Murtala Muhammad's rule was characterized by ruthless persecution and economic prosperity, which significantly increased the standard of living in Nigeria. His authoritarian rule proved to be highly adaptive, which allowed for extensive social and economic reform. Throughout his rule, he consistently pursued a highly centralized government, authoritarianism, federalism, national Federalism, and pan-Africanism.
General Muhammad drove to work on George Street as usual on February 13, 1976. Soon after eight in the morning, while his Mercedes Benz was parked in the hectic Lagos traffic near the Federal Secretariat in Ikoyi, Lagos, a squad of soldiers—members of an unsuccessful coup led by Dimka—came out of a nearby gas station, ambushed the car, and killed Muhammad.
When they were apprehended, it was unexpected, and so the only weapon they had to protect themselves was a pistol, which made it easy for the Dimka group to assassinate them. Dimka's group attacked Murtala because he had been arraigned in prison and executed on May 15, 1976, at Kirikiri.
Murtala Muhammed was therefore succeeded by Olusegun Obasanjo, who was formerly the Chief of Staff of Supreme HQ and then continued the legacy, especially the plan of Murtala for a smooth transition to a civilian administration by appointing Shehu Shagari as president on October 1, 1979.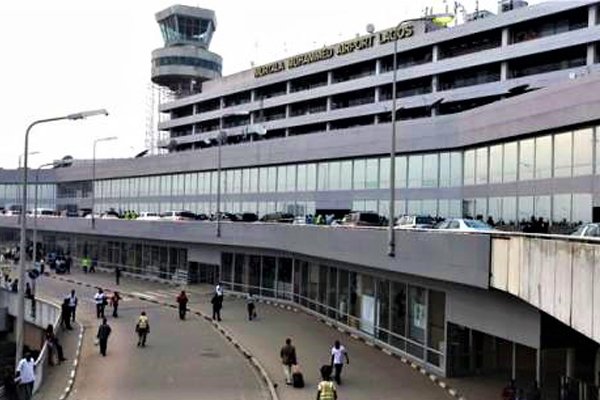 Murtala's Legacy
Murtala Muhammad, according to history, was perceived as a leader who displayed a high level of knowledge of his people's welfare and security. Therefore, his image now graces the 20 naira note. Also, Lagos' Murtala Muhammed International Airport bears his name.