Eedris Turayo Abdulkareem Ajenifuja (born December 24th, 1974), whose stage name is Eedris Abulkareem, is a talented Nigerian-veteran hip hop musician, songwriter, stage performer, recording artist, rapper, composer, and professional vocalist, as well as a farmer who was born into a polygamous family in Kano state.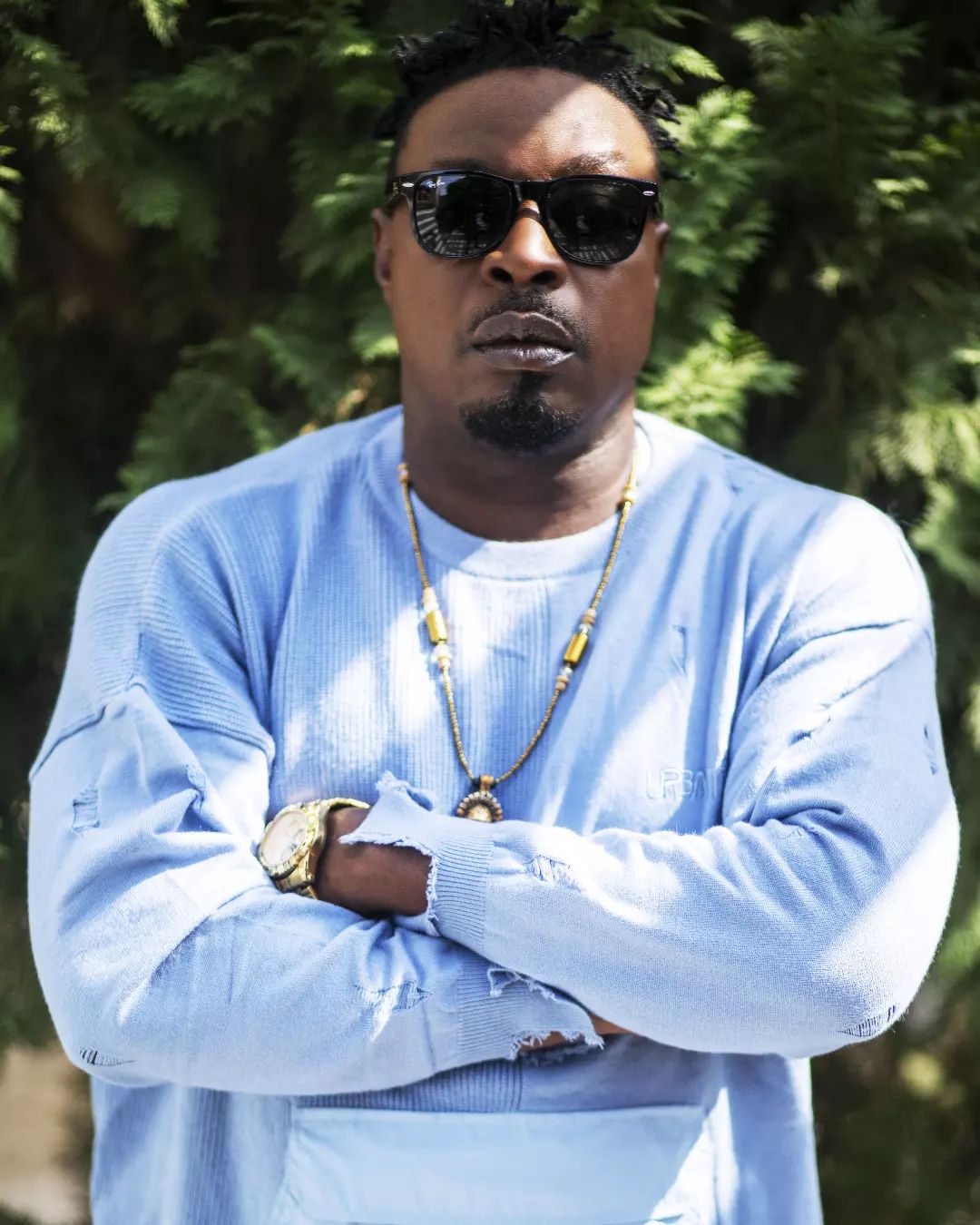 Eedris Abdulkareem Biography
Full Name

Eedris Turayo Abdulkareem Ajenifuja

Stage Name

Eedris Abdulkareem

Date of Birth

24th Dec 1974

Nationality

Nigerian

Place of Birth

Kano state, Nigeria

State of Origin

Osun state, Nigeria

Occupation

Rapper, Farmer

Wife

Yetunde

Children

3

Religion

Islam

Net Worth

 $1 million

Social Media Handles

Instagram: abdulkareemeedris
Twitter: @EedrisOriginal
Eedris Turayo Abdulkareem Ajenifuja (born December 24th, 1974), whose stage name is Eedris Abdulkareem, is a talented Nigerian-veteran hip hop musician, songwriter, stage performer, recording artist, rapper, composer, and professional vocalist, as well as a farmer who was born into a polygamous family in Kano state.
Early Life and Education
Eedris Abdulkareem was born on the 24th of December, 1974 to a polygamous family in Kano State. He hails from Ilesha, Osun State, in the southwestern part of Nigeria, where he completed his primary, secondary and tertiary education.
He attended Army Day Secondary School in Kano and proceeded to obtain his West African Senior School Certificate and went further to obtain his bachelor's degree.
Career
Eedris Abdulkareem started rapping while he was still in school but gained prominence due to the uniqueness of how he did his things in 1996 after he joined and performed in a hip hop group titled "remedies" with the likes of Tony Tetuilla (the golden father of Afrobeats artists from Nigeria) and Eddy Montana before they went their separate ways to pursue their solo careers in 2002.
The high rate of corruption in Nigeria inspired him and made him rap in Pidgin English, which primarily criticised the Nigerian government's leadership system. Eedris AbdulKareem was also voted, together with great personalities like Dora Akunyili, Pat Utomi, and others, including millions of Nigerians, to represent Nigeria in carrying the Olympic torch in 2000.
However, other famous Nigerian artists, including Tony Tetuila, Plantashun Boiz, and Double X Posse, condemn and criticize his hit song track labelled "Wackawickee MC's" from his debut album. He was signed to Kennis Records alongside 2face Idibia and released his first solo album titled "Pain and Stress = Success" (P.A.S.S.) on the Kennis Music label, which was rigorously received by other expert artists, and then he spiced it up with another album titled "Mr Lecturer", whose lyrics were solely based on the hassle faced by female Nigerian students at various universities, polytechnics, and colleges where the lecturers demand money or sexual approval in exchange for recommended grades.
In 2004, Eedris Abdulkareem further released an album, "Jaga Jaga" which was even mooter and more disputable than his former ones. Jaga Jaga is a Yoruba term for "shambles", which centres on the corruption and sufferings of Nigerians and dropped to critical acclaim. Although the song was banned on radio and television under the regime of the then president, Olusegun Obasanjo, nonetheless, it continued to be played in nightclubs. The "Jaga Jaga" album covers were designed by the great Ghariokwu Lemi, who designed most of Fela Kuti's classic album covers.
In November 2005, Eedris Abdulkareem put up his own record label called "Lakreem music" and produced his fourth album titled "Letter to Mr President", which addressed Obasanjo's criticisms of the album "Jaga Jaga". The album also includes "flash up, Unu Lighter", as well as a "tribute to Obasanjo's wife", Stella Obasanjo. She died on October 8, 2005, after undergoing tummy tuck cosmetic surgery in Marbella, Spain, a few weeks before her birthday and the victims of the "Bellview Airlines tragedy."
In 2007, he released the "King is Back" album, which centres on his tribulations in the hands of Obasanjo's government and industry dealers, as well as concert promoters who ignore him for standing up for the truth in "koleyewon" and other songs, followed by "Unfinished Business" in 2010. He later released "nothing but the truth" in 2020, and he has been able to release seven albums from 1996 to date.
Personal Life
Eedris Abdulkareem is a Muslim, just as he has said that he believes in his Quran and what Allah says so much. His father, who died when he was just 2, was from Ilesha, Osun State, and his mother was from Ogun State, both in the southwestern part of Nigeria, and he has eight brothers.
Eedris Abdulkareem married Yetunde in 2004 after they briefly dated, and the marriage is blessed with three children(two girls and a boy) whose names are; Tolani, Titomi, and Abdulrahim.
On Wednesday, July 6, 2022, the veteran Nigerian rapper Eedris Abdulkareem was diagnosed with kidney failure and he has been putting up with dialysis since the detection at a hospital in Lagos, Nigeria after his wife Yetunde decided to be his gracious donor on the 22nd of August, 2022.
Controversy
Eedris Abdulkareem gained international attention in 2004, as a result of a short confused fight with an American rapper, 50 cents, on board an aeroplane at Murtala Muhammed International Airport in Lagos, at the point where Abdulkareem deliberately tried to occupy the very seat reserved for 50 cents in the first-class compartment of the aircraft, insisting that was where he was going to sit, which resulted in a fight between Abdulkareem, his friends and 50 cents' bodyguards. One of Abdulkareem's associates was hospitalised as a result, and 50cent returned to the United States, refusing to appear at a scheduled concert in Port Harcourt.
Discography
Studio Albums
P.A.S.S (2002)
Mr Lecturer (2002)
Jaga Jaga (2004)
Letter to Mr President(2005)
King Is Back (2007)
Unfinished Business (2010)
Nothing But The Truth (2020)
Singles
Wonkere feat. Fatai Rolling Dollar (2011)
Dance With You(2011)
Seriki Kano(2012)
Baba(2012)
Jaga Jaga part 2 (2006)
I Go Whoze You ft Vtek (2013)
Trouble Dey Sleep ft Konga (2016)
Country Hard ft Sound Sultan(2020)
Say No To Southern Kaduna Killings(2020)
Egunje ft Samklef(2020)
Trouble Dey Sleep(2020)
Jaga Jaga Reloaded (2021)
Free Naija(2021)
No Forget ft AB1(2021)
Oti Get E (2021)
Aluta Continua(2022)
Awards and Nominations
Eedris Abdulkareem has won various awards, which are;
The City People movie special recognition award on the 24th of July, 2016.
The headies' special recognition award in 2021
City people music throwback hall of fame award in 2018
Eedris Abdulkareem Net Worth
Eedris Abdukareem is one of the most influential artists in Nigeria, with an estimated net worth of approximately $1 million.
Social Media Handles
Eedris Abdulkareem maintains a Twitter account with over four thousand followers and an Instagram account, on which he engages with his fans frequently.
Instagram: @abdulkareemeedris
Twitter @EedrisOriginal
Written by Sodiq Nasirat