Adetokunbo Oluwafeolami Durotoye was born in Ibadan, the capital city of Oyo State on 12 May 1971. He is a business consultant, leadership expert, and motivational speaker. He is married to Tara Durotoye, a beautician and celebrity make-up artist, she is known as the famous owner of House Of Tara. Fela is the president of the GEMSTONE Nation Builders Foundation, a non-profit, non-governmental organization focused on training youths towards transformational leadership and social change. He was the Nigerian presidential candidate of the Alliance for New Nigeria party (ANN) for the 2019 presidential elections.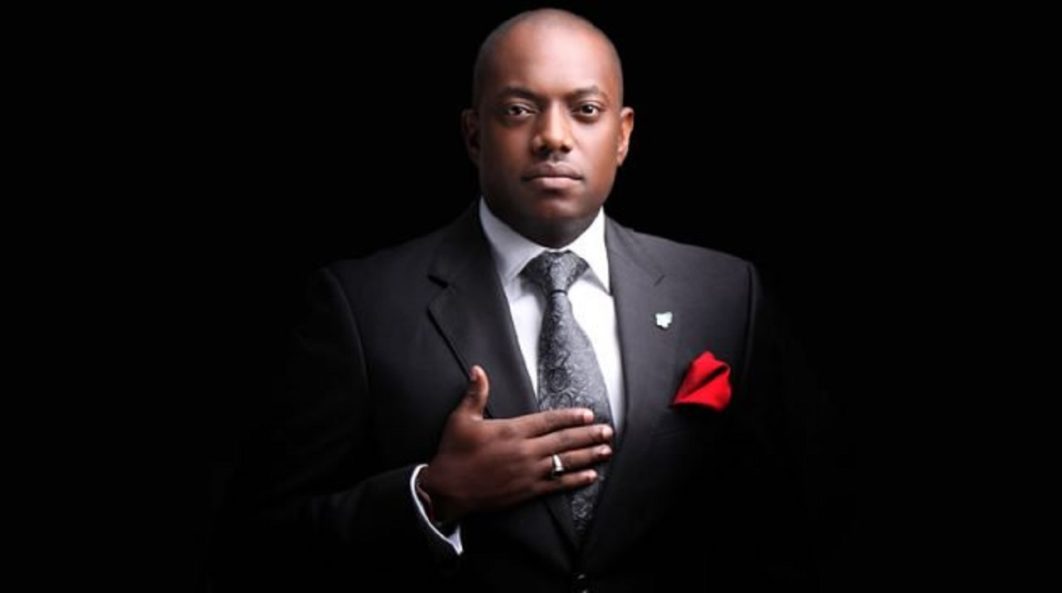 Fela Durotoye Biography
Date Of Birth :
12 May 1971
Occupation :
Entrepreneur
State Of Origin :
Oyo State, Nigeria
Social Media Handle :
Instagram: @feladurotoye
Twitter: @feladurotoye
Early Life And Education
Adetokunbo Oluwafeolami Durotoye popularly known as Fela Durotoye. He was born to Layiwola and Adeline Durotoye, both professors at the University of Ibadan. After his parents moved to the Obafemi Awolowo University, Ile-Ife, Fela attended the Staff Children's School (1974–1981) and graduated from Moremi High School (1981–1986). Durotoye proceeded to earn his Bachelor of Science Degree in Computer Science with Economics, as well as a master's degree in Business Administration (M.B.A) at Obafemi Awolowo University, Ile-Ife. He is an alumnus of the John F. Kennedy School of Government Executive Education programme at Harvard University.
Fela Durotoye attended the High Impact Leadership for a better society program at Yale University. He is also a certified leadership coach of the John Maxwell Team. In 2015, Fela completed the executive seminar programme on strategy, innovation, and governance at the Lagos Business School, Pan-Atlantic University. This was followed by the supernumerary police training program at the Nigerian Police Training College, where he passed out with a distinction.
Career
He started his career as a financial analyst at Ventures & Trusts Limited in 1992. On leaving Ventures and Trusts Limited, he went to work with Phillips Consulting Limited as their head of the customer service department in 1998. In 2000, Fela started his own company, V.I.P Consulting Limited. The company was known to handle customer and human resource management effectively in Nigeria. Currently, the firm has been restructured into a social enterprise called Visible Impact Limited.
Personal Life
Fela is married to Tara Fela-Durotoye, a beauty entrepreneur and celebrity Nigerian make-up artist, lawyer, and CEO of the House of Tara International, a leading beauty company with over 4,000 beauty representatives, 22 beauty studios, and 12 make-up schools. They have three sons, Mobolurin, Demilade, and Morolaoluwa.
Politics
Fela Durotoye announced his intention to run for the presidency in the 2019 Nigerian general election on the 22nd of February, 2018 under the Alliance for New Nigeria political party. He was selected as the consensus candidate of the Presidential Aspirants Coming Together (PACT). Fela emerged as the presidential candidate of the Alliance for New Nigeria (ANN) on the 29th of September 2018 which had a coalition with the Young People Party (YPP). In the year 2022, he has again declared his intention to aspire for the post of President of the Federal Republic of Nigeria.
Projects
Eden
Mushin-Makeover
Visible Impact
Gemstone 2025
Speaker's Corner
24/7
The Future Leader Program
Yes!
True Nigerian Project
Super Speaker
Book Publications
17 Secrets Of High Flying Students: Amazing Laws of Academic Excellence.
Mr. Fantastic
Subordinate
The Enslaved Virgin Girl
Free from Corporate Slavery
Good Better Best: (From Average to Excellent)
Awards and Recognitions
Nigerian Achievers Award Institute (NAAI).
Fly Network Africa Integrity Award.
City People Award.
Role Model Award by the Independent Corrupt Practices Commission (ICPC).
"Excellence in Human Resource Consulting Award" by NIPRO, a body of Nigerian Professionals based in the United Kingdom and the United States of America. He got this award in recognition of his contributions to Human Resource Consulting at their global convention in Miami, Florida in December 2004.
Most prestigious Award of Excellence, by the Chartered Institute of Personnel Management of Nigeria (CIPMN), in recognition of his excellence and professionalism in sharing his knowledge of Human Resource Management in July 2005.
Heart of Africa Award by the Federal Ministry of Information and Communication in recognition of his efforts toward building a new Nigeria in 2006.
Net Worth
At the time of compiling his biography, his net worth is relatively unknown, but it is public knowledge that he is well-to-do and very much above the middle class.
Social Media Handle
Instagram: @feladurotoye
Twitter: @feladurotoye
Mr Nigeria, as he is fondly called, is known to be a business and leadership coach and a master corporate strategist who has served on various boards of multinational companies. I will like to hear from you about what you think about this post in the comment box.