Giannis Sina Ugo Antetokounmpo was born on December 6, 1994. He is nicknamed the Greek Freak. He is a Greek professional basketball player for the Milwaukee Bucks of the National Basketball Association (NBA). He is widely regarded as one of the greatest basketball players of all time.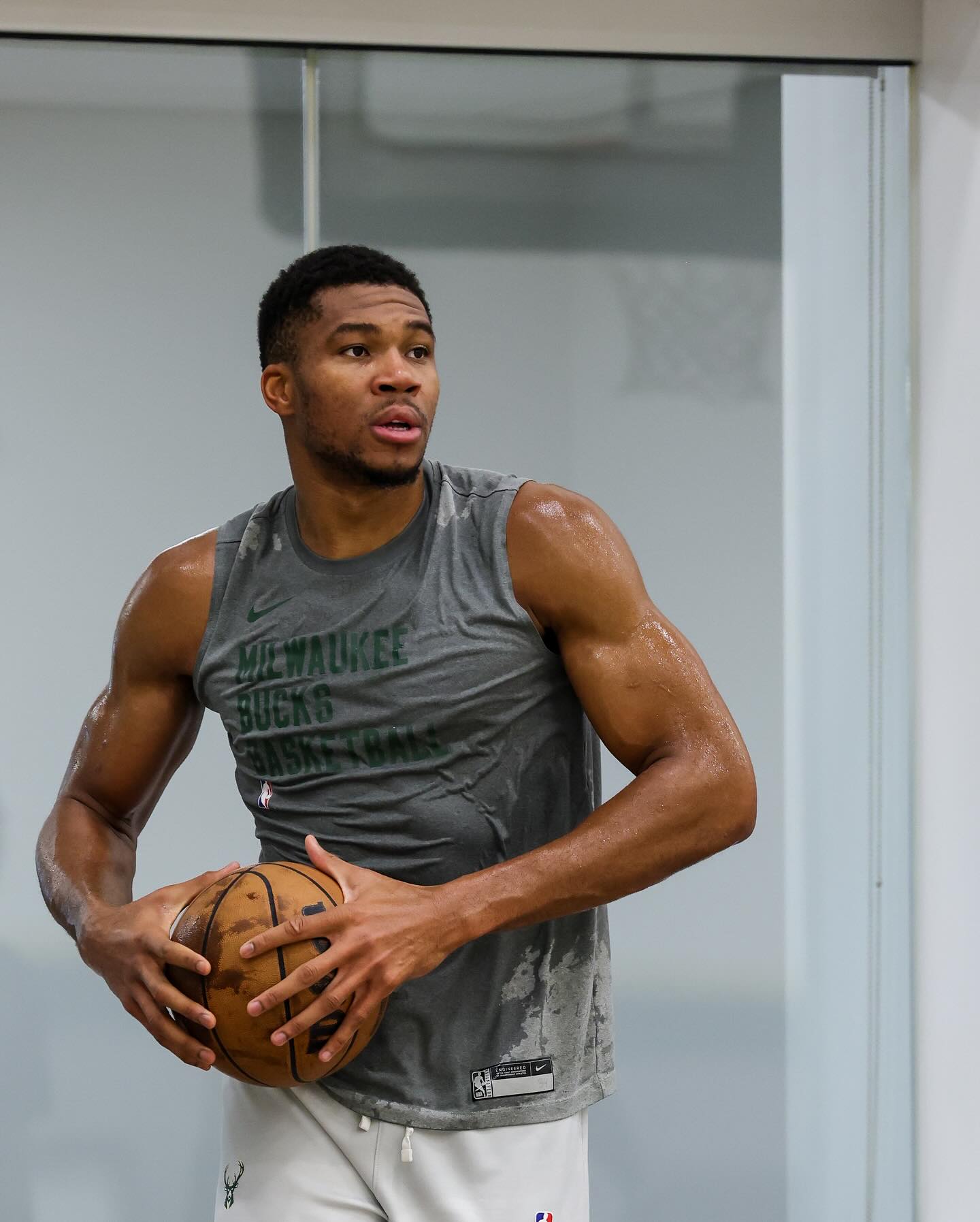 Giannis Antetokounmpo Biography
Full Name

Giannis Sina Ugo Antetokounmpo

Nickname

Greek Freak

Date of Birth

December 6, 1994

Place of Birth

Athens, Greece

Occupation

Basketballer

Spouse

Mariah Riddlesprigger

Net Worth

$50 million

Social Media Handles

Instagram: @giannis_an34

Twitter: @Giannis_Antet34
Early Life and Education
Giannis Antetokounmpo was born on December 6, 1994, in Athens, Greece. His parents, Charles and Veronica, were immigrants from Nigeria. They had four sons, and Giannis was the third-oldest. The family struggled financially, and Giannis and his brothers often helped out by selling souvenirs on the streets.
Antetokounmpo started playing basketball at the age of 13. He quickly developed into a talented player and joined the youth team of Filathlitikos, a local basketball club. In 2011, he was promoted to the senior team.
Career
Professional Career
In 2013, Antetokounmpo was drafted by the Milwaukee Bucks with the 15th overall pick in the NBA draft. He made his NBA debut on October 30, 2013, against the Charlotte Hornets. He scored two points and grabbed four rebounds in his debut.
Antetokounmpo quickly became a key player for the Bucks. He improved his game every season, and in 2017, he was named an NBA All-Star for the first time. He has since been named an All-Star six times.
In 2019, Antetokounmpo was named the NBA's Most Valuable Player. He became the first player born outside of the United States to win the award. He also won the NBA Defensive Player of the Year award in 2020.
In 2021, Antetokounmpo led the Bucks to their first NBA championship in 50 years. He was named the NBA Finals MVP.
National Career
Antetokounmpo has also played for the Greek national basketball team. He made his debut in 2013 and has since represented Greece in several international competitions, including the 2014 FIBA World Cup, the 2016 Summer Olympics, and the 2019 FIBA World Cup.
Personal Life
Antetokounmpo is married to Mariah Riddlesprigger, and they have two sons together. He is also a devout Christian.
Awards and Honors
NBA Most Valuable Player (2019)
NBA Defensive Player of the Year (2020)
NBA Finals MVP (2021)
6x NBA All-Star (2017, 2018, 2019, 2020, 2021, 2022)
5x NBA All-NBA First Team (2019, 2020, 2021, 2022, 2023)
1x NBA All-NBA Second Team (2018)
2x NBA All-Defensive First Team (2019, 2020)
NBA Most Improved Player (2017)
NBA All-Rookie Second Team (2014)
Greek Basket League MVP (2013)
Greek Basket League Rookie of the Year (2012)
EuroLeague Rising Star (2013)
Net Worth
Antetokounmpo's net worth is estimated to be around $50 million.
Social Media Handles
Giannis Antetokounmpo is very active on social media. He has verified accounts on both Instagram and Twitter with 15.9 million and 3.2 million followers respectively. You can follow him through the following handles.
Instagram: @giannis_an34
Twitter: @Giannis_Antet34
Giannis Antetokounmpo Biography posits him as one of the greatest basketball players of all time. He is a dominant force on both ends of the court, and he is still improving. Antetokounmpo is also a role model for young people around the world. He is an inspiration to all who pursue their dreams, regardless of their background.