Hamamat Montia ( Born on July 22, 1988) is a Ghanaian Model and entrepreneur,  and beauty Queen in Ghana. She was the former Miss Maliaka queen.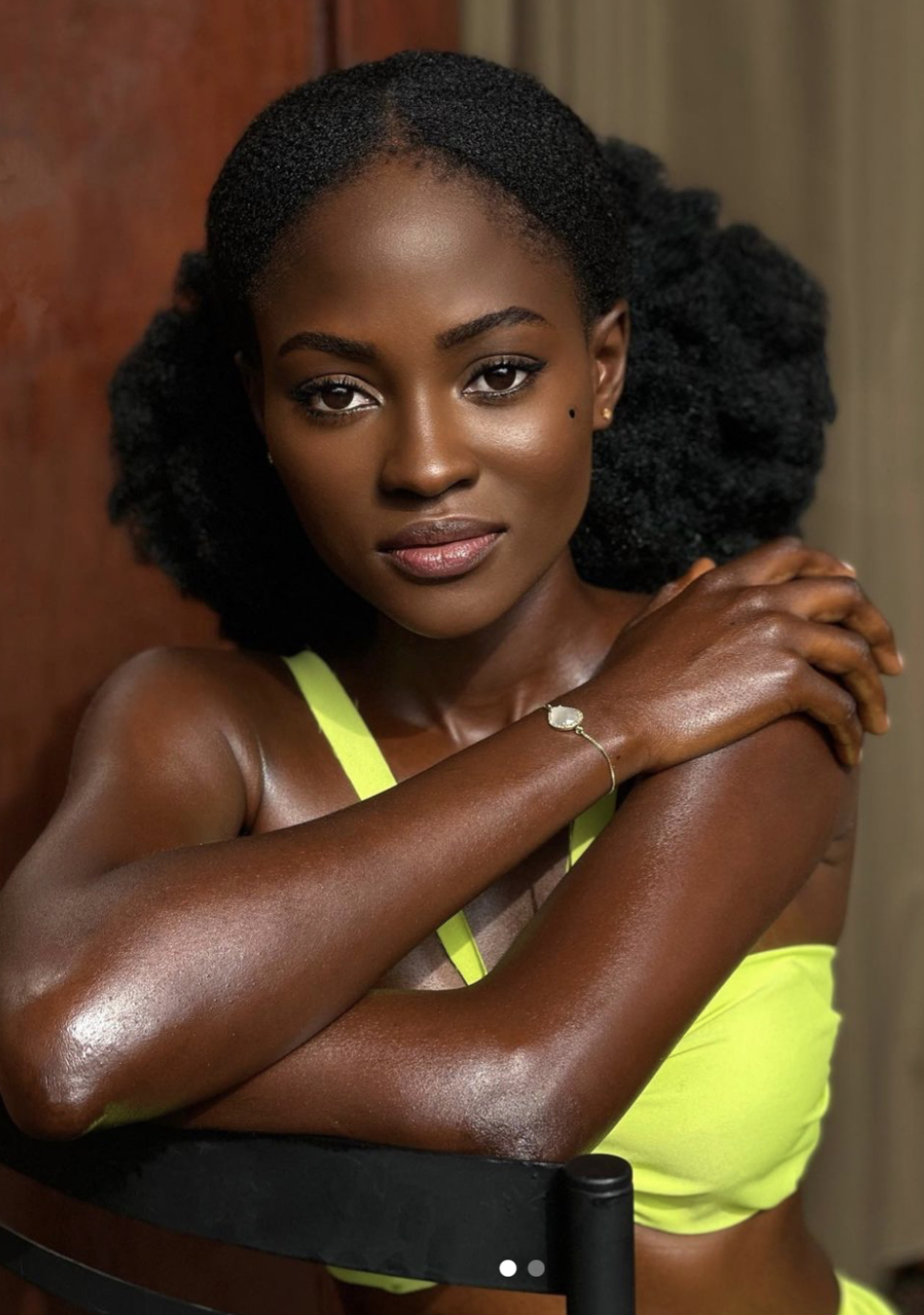 Hamamat Montia Biography
Full Name :
Hamamat Montia
Date of Birth :
July 22, 1988
Place of Birth :
Bolgatanga, Ghana
Social Media Handles :
Instagram @iamhamamat
Twitter @iamHAMAMAT
Early Life and Education
Hamamat was born and raised in Ghana. She hails from Bolgatanga in the Upper East Region of Ghana, and was raised by a strong business-oriented family. Hamamat attended Achimota School.
Career
Hamamat started her career as a model and she was elected as Miss Malaika in 2016 and a model of Africa in 2017. She become very popular in Ghana and other countries, and she inspired others to do more. However, she later decided to start a business that's when she started selling shea butter and other handmade product in Ghana.
Hamamat has produced two products which are Golden shea butter and Safari Shea butter. The Golden Shea Butter has multiple benefits that include Healing Wounds, Treating Eczema, Soothing Dry Skin, Reliving Sunburn, and many more. While Safari Shea Butter contains Anti-inflammatory properties since it is an herbal mixture, and it can be used for Muscle Aches, Swelling, Bruising wounds, and other things. Hamamat Montia has established her Museum, Village Market, and Spa where a visitor can go and experience the journey of their Skin and Hair growth by using Hamamat Nature's homemade products. She also sells powerful Neemsa Healing Herbs on her website, the Neemsa herbs come from the Neem tree which is popularly known as Traditional Remedies. Hamamat stated that her mission is to create local jobs by purchasing, as well as preserving the ancient culture of her village people.
Personal Life
Controversy
Hamamat was accused of stealing $350,000 worth of Toyota Highlander 4WD and she was dragged to court years back in Ghana. She stated that the car was given to her by her ex-boyfriend for her birthday before he got married to her husband. She couldn't bear the way her ex-bf maltreat her when he visit him in Finland she said her ex-bf was an alcoholic and he would barge into her room and get physical.
She stated that she was very scared so she has to leave him and comes back to Ghana to start her life afresh. After he broke up with her ex-boyfriend she met the father of her children. She said her husband has been there for her and she is Lucky to have him. And some months later it was clear to the world that she didn't steal the car and everything lay down. Hamamat is blessed with 3 children, Two girls, and a Boy. After some years hamamat divorced her husband and moved back to her village, and she become very poor to the extent that she could not afford to live in the city with her kids as time goes on she learned to accept herself as one of them and she started making Shea Butter after she advertises her business online, it went viral and people started ordering Shea Butter from her. She has encouraged single mothers that they can do more without relying on anyone else, and she has motivated many people online with her achievements
Hamamat Net Worth
Hamamat is among the most successful and popular people in Ghana. Her Net Worth has been estimated at $5 million.
Social Media Handle