Joshua Selman is one of the top gospel ministers in Nigeria, he's well known for his powerful utterances, he started his ministerial journey while he was on campus and founded his own Ministry Eternity Network International (ENI), in March 2011. Joshua Selman is not yet married but in a relationship with Sandra Areh.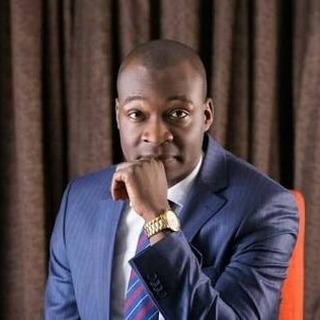 Apostle Joshua Selman Biography
Name:

Joshua Selman

Date of Birth:

25 june 1980

Place of Birth

Jos, Plateau State, Nigeria

Occupations

Pastor, Novelist, Gospel Preacher

Organization:

Founder of the Eternity Network International (ENI)

Net worth:

$450,000

Social Media handles

Instagram: @apostle_joshuaselman
Twitter: @JoshuaSelmanENI
Early Life & Education
Apostle Joshua Selman Nimmack was born on the 25th of June, 1980. He is a graduate of Ahmadu Bello University, Zaria, and started preaching right from when he was in school. At his young age, he loved the reading world of God, and he was best known for organizing gatherings among his friends to preach the word of God. After graduating, he continued in the ministry and eventually founded the Eternity Network International (ENI), in March 2011.
The anointed man of God is well known for his powerful words, quotes, messages, and songs. He travels a lot within Nigeria, teaching the word and bringing people closer to God, helping individuals and families recognize the unique dimensions of God and his power to perfectly heal.
Joshua Selman Ministry
Apostle Joshua Selman started preaching the word of God at his childhood age but rose to prominence as a pastor at Christ Gospel Church in Samaturu Zaria, Kaduna State. Later, he moved to the senior pastor level. Joshua Selman decided to open a ministry to change lives with the power of God in him.
Eternity Network International (ENI)
In 2011, Apostle Joshua Selman founded Eternity Network International (ENI) in Zaria, Kaduna Nigeria to continue preaching the word of God. Eternity Network International holds outreaches on a weekly basis which was named Koinonia.
Koinonia
Koinonia is a program that permits people to experience God in an unusual way. The word Koinonia means a Christian fellowship or communion, with God or, more commonly, with fellow Christians. Indeed, among Christians, it has been a source of miracles and graces. This outreach holds Every Friday in GGC, New Extension, Samaru, Zaria, Kaduna state, the northern part of Nigeria. He does not have an edifice or a church of his own and from indications, he does not plan to have a church any time soon.
Apostle Joshua Selman Messages
By the power of God and blessing, Joshua Selman travel to different countries to preach the word of the Gospel and bring those that are lost back to life. His message is to let people know that several dimensions of God lie outside miracle performance and healing. Pastor Joshua has been a blessing to many people in the world. He is someone who God has blessed abundantly which is not common. His gift has earned him one of Nigeria's most popular pastors, and he has been called to preach at a number of Gospel events.
Message
Spiritual Growth
The Holy Spirit
Finance and Wealth
Prayers
Tithes, First Fruit Offering, Giving
Marriage and Relationship
Kingdom Mysteries
Mercy
Encounters
Igniting and Preserving Territorial Revivals
Prevailing Prayers
His Mission
1. To seek and save the lost
2. To equip and perfect the saints by the revelation of God's word and the ministry of the Holy Spirit
3. Demonstrating the power of the Holy Spirit through signs, wonders, and miracles to confirm that Jesus is alive. This is conveyed when his presence is made manifest in worship.
4. To reveal the wealth of the kingdom and finance God's end-time agenda
Personal life
Joshua Selman wife
Sandra Areh and Apostle Joshua Selman's relationship is no secret, they met as a student at the Ahmadu Bello University, Zaria.
Apostle Joshua Selman remains single. There were rumors that he was planning to marry his lover Sandra Areh, also known as 'Selwoman,' in 2020, but till now there is no announcement about weddings or marriage.
They are both in love, on the 22nd of January 2021, during the Abuja Koinonia First Worker's meeting, Joshua Selman publicly referred to her as "my love". The whole world is waiting for their event and hopefully very soon.
Books
Apostle Joshua Selman has written several books and has gained massive download, meanwhile, it's free to download online. The books are
A Discussion on Kingdom Truths
A Night of Prevailing Prayers
Altars and Foundations
A Night of Supernatural Visitation
Above the Storms
Activating Breakthroughs (The Ministry of Destiny Helpers)
A Witness to the Truth
Admonitions
Accessing the Deep Things of God
Joshua Selman Networth
He is estimated to have a net worth of $450 000. This is based on the value of physical assets and income from ministrations.
Social Media Handles
Instagram: @apostle_joshuaselman
Twitter: @JoshuaSelmanENI