Prophet David Owuor was born in 1966. He is one of the popular Kenyan prophets and the founder of the Repentance and Holiness Ministry. The prophet was known best for his message of repentance in Africa, especially the Eastern part of Africa.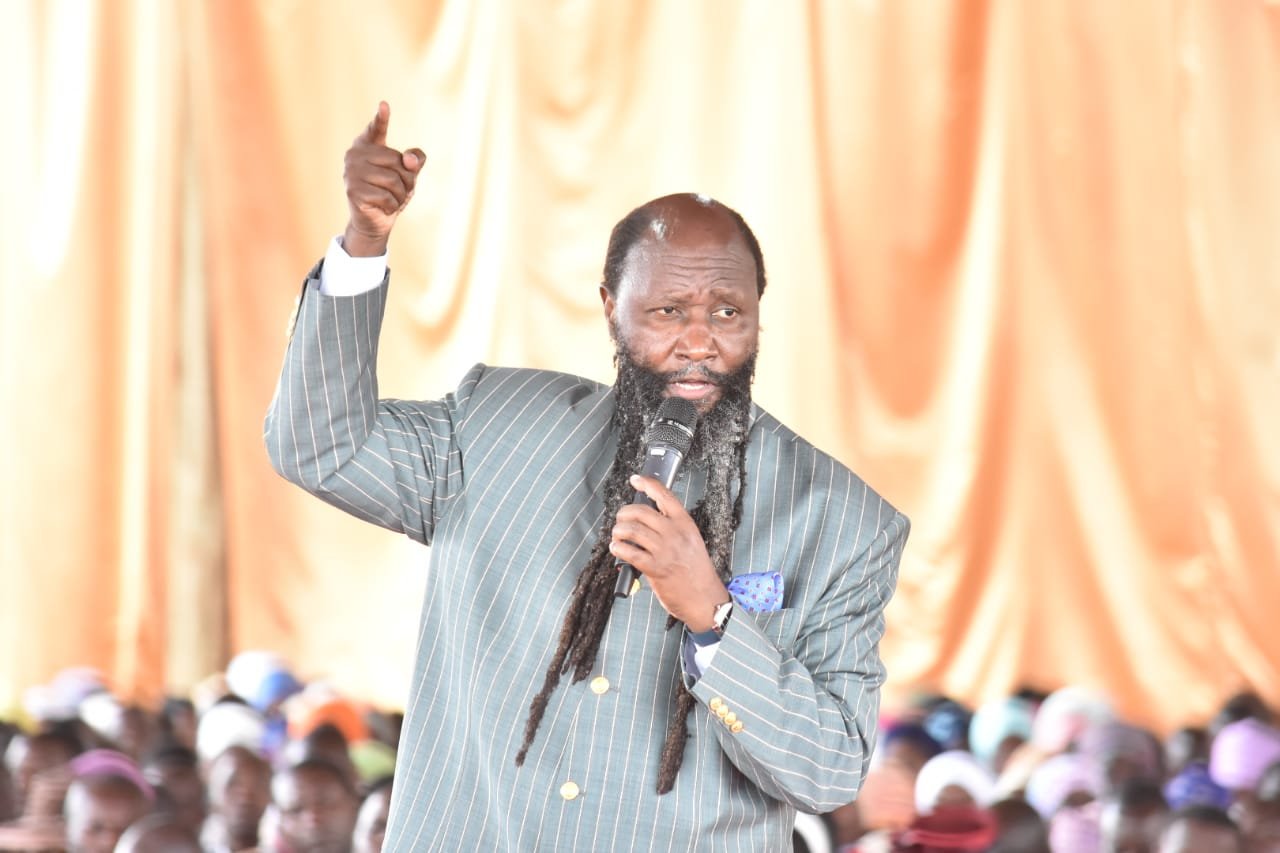 Prophet David Owuor Biography
| | |
| --- | --- |
| Full Name : | David Owuor |
| Date of Birth : | 1966 |
| Place of Birth : | Ochieng, Goma village, Kenya |
| Nationality : | Kenya |
| Occupation : | Pastor |
| Church : | Repentance and Holiness Ministry |
| Net Worth : | $2 million |
Early Life and Education
Prophet David Owuor was born in 1966, in Ochieng, Goma village, Usenge in Bondo District, to a family of six girls and three boys, and he was the second child of the family. He was born in a Christian home where he knew God through his mother. David's father's name is Mr. Hezekiah, while his mother's name is Mrs. Margaret.
David Owuor attended Wambasa Primary School, Yimbo, but had to transfer to Jusa, Luzira, and later, Kitalya, due to his father's job, who worked as a civil servant. He proceeded to Mbale Senior Secondary School and St. Peters College, Tororo, for his "O" level and "A" level certificates.
He gained admission to Makerere University for a Bachelor of Science degree but left the school and moved to the University of Nairobi, where he completed his first degree in 1988. David continued and traveled to Israel for his Master's program at the Ben Gurion University of the Negev though it was a two-year scholarship to Germany or Israel, he chose Israel. He returned to Kenya after his graduation and worked for the United Nations Environment Programme as a volunteer.
He went back to Israel for a doctorate degree in biochemical genetics at Haifa University in 1994, where he became an expert in DNA sequencing.
Career
After his doctorate, David Owuor worked at the Centre for Pharmaceutical Biotechnology at the College of Pharmacy at the University of Illinois, Chicago where he taught in the college of pharmaceuticals.
He also worked at the Cancer Institute of New Jersey (CINJ) in the Division of Surgical Oncology and Department of Surgery at the University of Medicine and Dentistry of New Jersey, where he taught as a research specialist.
Pastoral Career
In 1987, David Owuor began to show his call when Uganda was in political turmoil. He used to preach about peace and most especially repentance to the people of Uganda, for God is coming. But generally, his messages are always about repentance and the coming of Jesus Christ.
He was also known as someone who was gifted with healing power and who could predict what would happen in the future.
Illuminati and Snake Controversy
The prophet doesn't accept offerings, tithes, or any other contribution from his congregation, as most preachers do. This has left many people shocked, as they are wondering where he gets his wealth from and also the reason why his prophecies are always bad news, either for Kenyans or the whole world.
Many people pointed fingers at the prophet that he was in a secret society called the illuminati.
According to a woman who is identified as the wife of David Owuor, though his husband is now late, she said his husband narrated how he saw the prophet kneeling down in front of a big snake uttering an unknown language but was told never to tell anybody or he would die. He told his wife everything, but she later found him dead after he asked her to prepare water for his bath.
Personal Life
The prophet is not yet married, but he claimed that marriage might tie him down to not focusing on God again. He later revealed that he had a son in Israel, and that he wanted to marry the girl, but she refused to move with him when he relocated to the USA, and she left when he started seeing visions.
Prophet David Owuor Net Worth
The Prophet David Owuor is one of the richest pastors in Kenya and his estimated worth is $2 million