Laide Bakare is a Nigerian actress, movie producer, and entrepreneur. She is well known for her ability to play numerous characters in movies and her good skills in the interpretation of roles. She has produced and featured in over 50 Nollywood movies.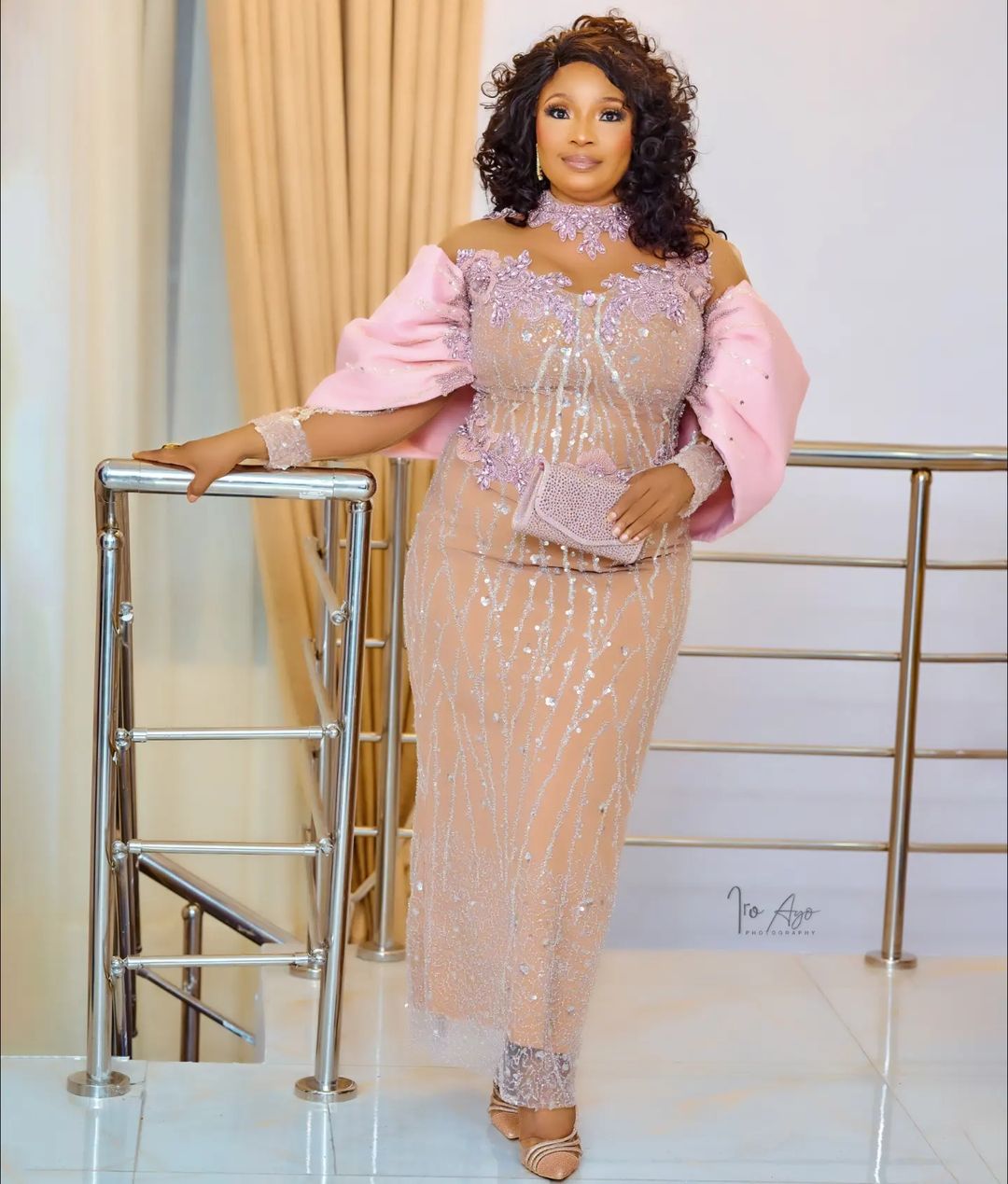 Laide Bakare Biography
Full Name

Olaide Bakare

Stage Name

Laide Bakare

Date of Birth

7 October 1980

Nationality

Nigerian-American

Place of Birth

Lagos State, Nigeria

State of Origin

Ibadan, Oyo State

Spouse

Olumide Okufulure (–2011), Alhaji Mutairu Atanda Orilowo

Occupations

Actress • Film Maker

Active Years

1999- present

Net Worth

$2 million

Social Media Handles

Twitter: @LaideBakare
Instagram: LaideBakare
Early Life & Education
Laide was born on October 7, 1980, in Ibadan, Oyo State, to Alhaja and Alhaji Bakare in Oyo State. She's also a native of Ibadan, in Oyo State, Nigeria. Laide Bakare was born into a family of predominantly girls and was fortunate to have one boy. Her family is known as the Bakare's because her street was named after her father.
She had her primary and secondary school education in Lagos before proceeding to the University of Lagos, where she graduated with a degree in History and Strategic Studies. She also holds a diploma in Theatre Studies from the University of Ibadan, Oyo State.
Career
Her career started while she was still in her second year in school. She combined making movies and schooling thanks to her father, who has a hotel where movie professionals lodge whenever they go for filmmaking. Olaide's first significant role in a drama or motion picture was in the Muka Ray-produced 1999 film Adeyemi. Her talent also helped her land more roles in business. In addition, Laide Bakare has produced a few of her own independent films, including MI o fi owo ra Ola from 2005 and others.
She has a passionate love for the arts, which inspired her to start her own music company, Simline Records. She stated that the label was created as a result of her passion for the arts and music, primarily to assist emerging artists.
Personal Life
Laide Bakare is married to Alhaji Mutairu Atanda Orilowo, who lives in the United States of America. The marriage is blessed with two boys. She also had a daughter in her previous relationship with Olumide Okufulure, which never led to marriage, where she gave birth to Simi.
Due to her marriage to Alhaji Mutairu Atanda Orilowo, Laide and her kids became American citizens. She also has plans to launch a travel agency, a foundation, and a film academy sometime in the future.
Filmography
Some of her featured and produced movies are
Featured Movies
2011 – Idamu ojo kan
2010 – Èbúté
2010 – Owowunmi(as Laide Bakare-Okunfulure)
2009 – Ìdàmu eléwòn
2008 – Adelebo
2008 – Atelewo eda
2008 – Femi oko mummy
2008 – Igba ewa
2008 – Mafi wonmi
2008 – Olo
2007 – Ebo isinmi
2007 – Èsè
2007 – Inu
2007 – Inu 2
2006 – Uncle Femi
2005 – Mi' ofoworola
2005 – Mi' ofoworola 2
2005 – Ofin kokanla
2005 – Ofin kokanla 2
2005 – Royal Battle
2005 – Royal Battle 2
2003 – Love You Forever
Produced Movies
2006 – Adun ewuro
2006 – Adun ewuro 2
2005 – Mi' ofoworola
2005 – Mi' ofoworola 2
Awards & Nominations
In her 2012 film "JEJERE", in which the well-known singer 9ice featured and she played the lead part, she earned a BON Award for best costume.
Net Worth
Her net worth is estimated at $2 million.
Social Media Handles
Laide has a good number of followers on her social media handles. Especially on Instagram, where she engages with her fans. She commands a whopping 1.5 million followers on Instagram.
Twitter: @LaideBakare
Instagram: LaideBakare