Olaoluwa Akintobi (born November 8, 1946), better known by his stage name Laolu Akins, is a Nigerian music producer who has collaborated with a number of artists, including Shina Peters, Onyeka Onwenu, Adewale Ayuba, Mike Okri, and Christy Essien-Igbokwe. He oversaw the production of P-Square's debut single, "Where were you last night," as well as Shina Peter's "Ace" and Shinamania's "Dancing Time" and "Experience" albums, and Adewale Ayuba's "Bubble" album.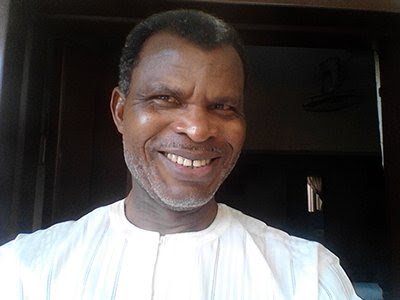 Laolu Akins Biography
Full Name

Olaoluwa Akintobi

Stage Name

Laolu Akins

Date of Birth

November 8, 1946

Nationality

Nigerian

Place of Birth

Lagos State, Nigeria

State of Origin

Lagos State, Nigeria

Occupation

Music Producer | Instrumentalist

Net Worth

Unavailable

Social Media Handles

Instagram: laoluakins
Twitter: @LaoluAkins
Early Life and Education
Laolu was born on November 8, 1946, in Lagos State, Nigeria. Details about his early childhood and education are currently unavailable.
Career
Early Career
Akintobi received fundamental drumming instructions at a Lagos City Social Centre funded by the previous Federal Ministry of Youth & Sports in Alago Meji-Yaba, Lagos. Prior to joining forces with Berkley Ike Jones and Mike Gbenga Odumosu, he played frequently with a variety of buddies from high school in groups like Oscars, Clusters, the Akinrele Brothers, and Seinde Sapara Ade Jolaoso. The trio were influenced by soul music and British and American rock bands. Akins joined forces with colleagues and tried out rock music.
Afro-Collection, led by Tee Mac Iseli, was soon formed by Akins and his pals in collaboration with the Lijadu Sisters. In 1971, Ginger Baker established a band called Salt with Laolu Akins as the drummer. Salt performed in bars in Lagos before joining Ginger Baker on a tour of Europe and America.
Career Epic
Berkeley, Laolu, and Odumosu formed a band called "Blo" once they got back, and the trio released some afro-rock songs like Preacher Man and Native Doctor. Chapter One, a psychedelic rock album by Blo, was recorded on the EMI label. The band finally departed EMI to record their second album with Decca on their Afrodisia Label when album sales fell short of EMI's expectations. Phase II, Step Three, and Phase IV were the three more records that the group put out between 1974 and 1976.
Upon completion of the Phase II album's recording, Odumosu left to join OsibiIn. BLO relocated to the UK in the summer of 1976 under the direction of Cliff Cooper and Velvet Music, where they remained until late 1982 before returning to Nigeria. Returning to Nigeria, BLO recorded the Maxi single "Back In Time" with Lemmy Out Jackson as the new "O" of BLO. However, the album's sales did not do well afterwards. Akin visited England, where he acquired music producing skills at the Orange Production Centre.
BLO Productions
Laolu Akintobi co-founded the company BLO Productions and produced albums for a number of well-known performers, including Christy Essien Igbokwe, Kris Okotie, and Onyeka Onwenu.
Akins served as an A&R controller for Sony Music Entertainment between 1989 and 1998. He is the owner of the Excel Studio in Ikeja, which he now uses as a training ground for young, creative producers and mentoring ground for aspiring musicians.
Personal Life
Laolu is married with children, and one of them is also a musician named Lamide Akintobi.
Wife Kidnap
There was a report about the kidnap of his wife in various newspapers while Laolu Akins was attending the launch of Ray Mike Nwachukwu's new studio in Surulere. His wife was kidnapped alongside her friend and the husband of her friend on the Benin Expressway while they were on their way to the eastern part of the country for an occasion. The kidnappers, however, demanded a fee of 40 million naira as ransom before his wife could be freed.
Discography
Albums
Chapters and Phases
Chapter One
Phases
Nigeria 70
Step Three
Songs
Preacher Man
Native doctor
Laolu Akins Net Worth
His net worth is currently unavailable.
Social Media Handles
Instagram: laoluakins
Twitter: @LaoluAkins