Abdul Kabir Olakunde, who is popular for his stage name Lord Kabex, or Emini Kabex, is a Nigerian freestyle indigenous rapper. He gained notoriety through a number of Instagram freestyle videos, where he amassed a huge number of fans. The self-proclaimed best native rapper is said to be representing Indie Records, which manages his sponsorship and other needs. When it comes to native rap performed in his local Yoruba dialect, he is renowned for his flexibility.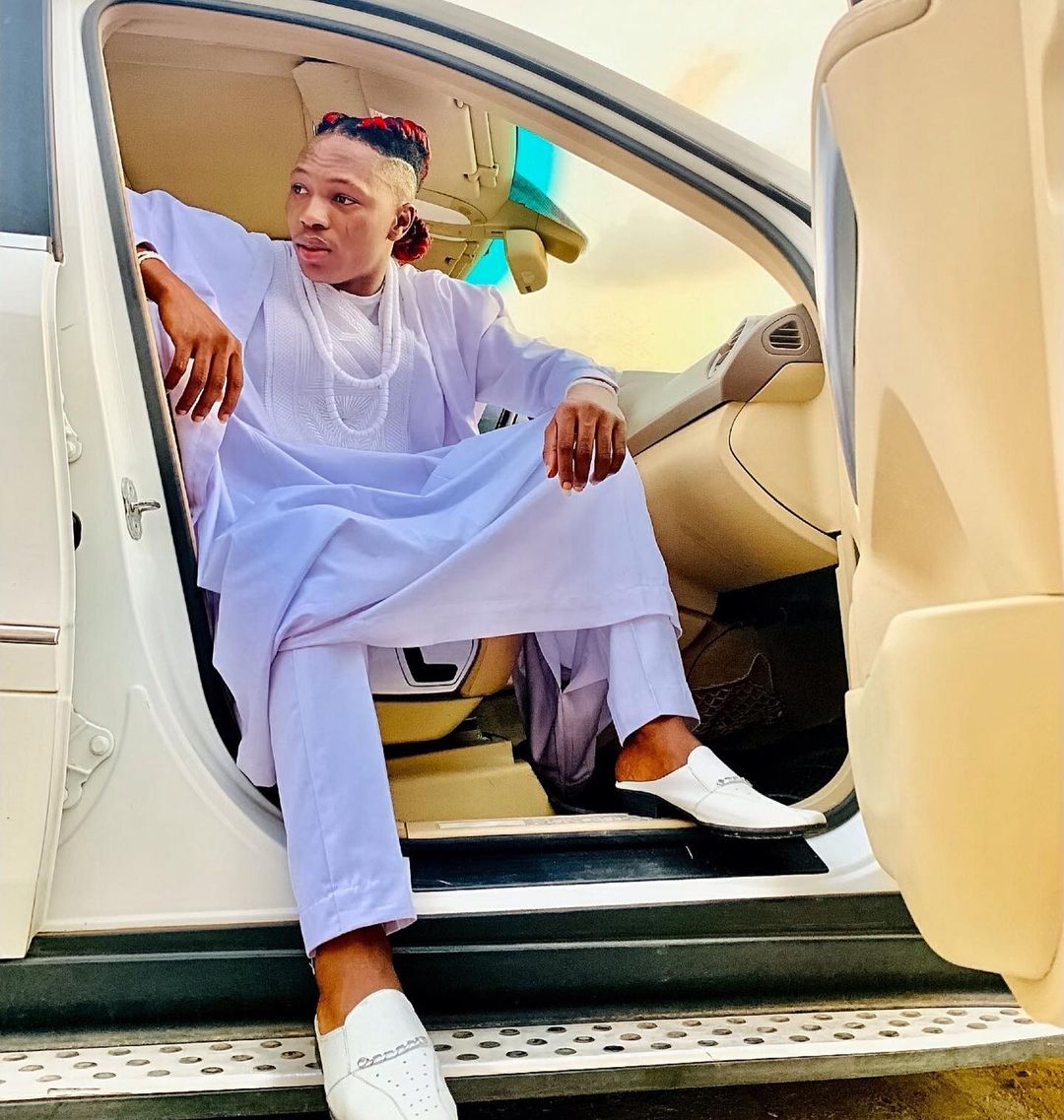 Lord Kabex Biography
Full Name :
Abdul Kabir Olakunde
Date of Birth :
16 August 1998
Place of Birth :
Ilorin, Kwara State, Nigeria
State of Origin :
Ilorin, Kwara State, Nigeria
Relationship :
Not Married
Occupation :
Singer, Songwriter, Rapper
Social Media Handles :
Instagram: emini_kabex
Twitter: @eminikabex
Early Life and Education
Kabex was born on August 16, 1998, in Ilorin, Kwara State, Nigeria. He had all his education in Kwara State, where he attended his primary, secondary and university education. He is an alumnus of the University of Ilorin (UNILORIN), where he graduated from the Department of Political Science.
Career
Kabex was passionate about his rap career while studying political science at the University of Ilorin, as evidenced by the release of a number of Instagram freestyle videos that included some sick rap lines. He is claimed to have begun his music career at a young age and never gave up on the idea because he combined music with his studies.
Numerous of his industry partners, such as Oladips, Lil Frosh, Ayovic, Zlatan, and Diamond Jimma, have worked with him.
Personal Life
Kabex is known to love a lifestyle of flamboyancy, which is also known as the "life of the party." He is not known to be married or in any relationship.
Controversy
Diss With Jaido P
In one of his rap freestyles, Kabex was seen shooting a string of shots at rappers who had made the transition to singing. In an interview with Naijaloaded, he claimed that rappers are not intended to make the transition to singing; rather, they should stand up for the genre of music they adore. Many rappers who felt they had been wronged by his speech found this offensive, and it sparked a number of comments from musicians who dissed his viewpoint.
In addition to asserting that he is the best indigenous rapper, he claimed that no one in the business can defeat him in rap competitions. Jaido P was alerted to this and went straight to the studio to create a diss track for him called "Construction." Rumour has it that Davolee, one of the key targets of Kabex's freestyle dissing rappers who had become a vocalist, contributed to the diss track Jaido P released. The diss track was quickly answered by Kabex with "Jalopi (Jaido P's Diss)". Music fans were unable to decide which party should be declared the victor because both parties attended.
Discography
Album/EP
"NBR'' (No Bad Rap)
Destruction 2.0
Selected Songs
Awhoo (featuring Lil Frosh)
Genocide (featuring Trod)
Yeye Daughter
A Day at Jankara
Pangolo Industry (featuring Oladips and Praiztige)
Injury (featuring Mic Bravo)
Story Story (featuring Chinko Ekun and Topilomessi)
Death of Tunde, a fan I never met
End Sars
Whack G'O Davolee
Tewo Adura
NBR Cypher 1.0 (Kings Version) feat. Al Habaze, Otega, Mr Gbafun, Adewale, Oko ilu Maido
Jalopi (Jaido P Diss)
Destruction
NBR Cypher 1.0 (feat. Aunty Rayzor, Debby Sugar, Kidda & Candy Bleakz)
Detty December
Awhoo!! (feat. Lil Frosh)
Genocide (feat. Trod)
Ni'su Lobo
Malogo
Oluaye
Guest Appearances/Features
Mafejopami (Diamond Jimma ft. Kabex)
Ilekun Ayo (Diamond Jimma & Kabex)
The Judgement (Alaye Proof & Kabex)
Wave Yen (Topilomessi ft. Kabex)
Ologo Codeine (Dee Much ft. Kabex)
Nowo Nowo (Alhaji Floating ft. Kabex)
Bloody Race (Harteez ft. Hotkid, Mohbad, Kabex)
Net Worth
He is reported to have an estimated net worth of $500,000.
Social Media Handles
Instagram: emini_kabex
Twitter: @eminikabex