We are going into the blogging industry Today, You want to know the Ceo/founder of the Most visited music website in Nigeria "Naijaloaded"? Have you ever sat back and wondered how the Naijaloaded empire was built? Who is Makinde Azeez? Education, Age, Net worth, and all that you need to know about Him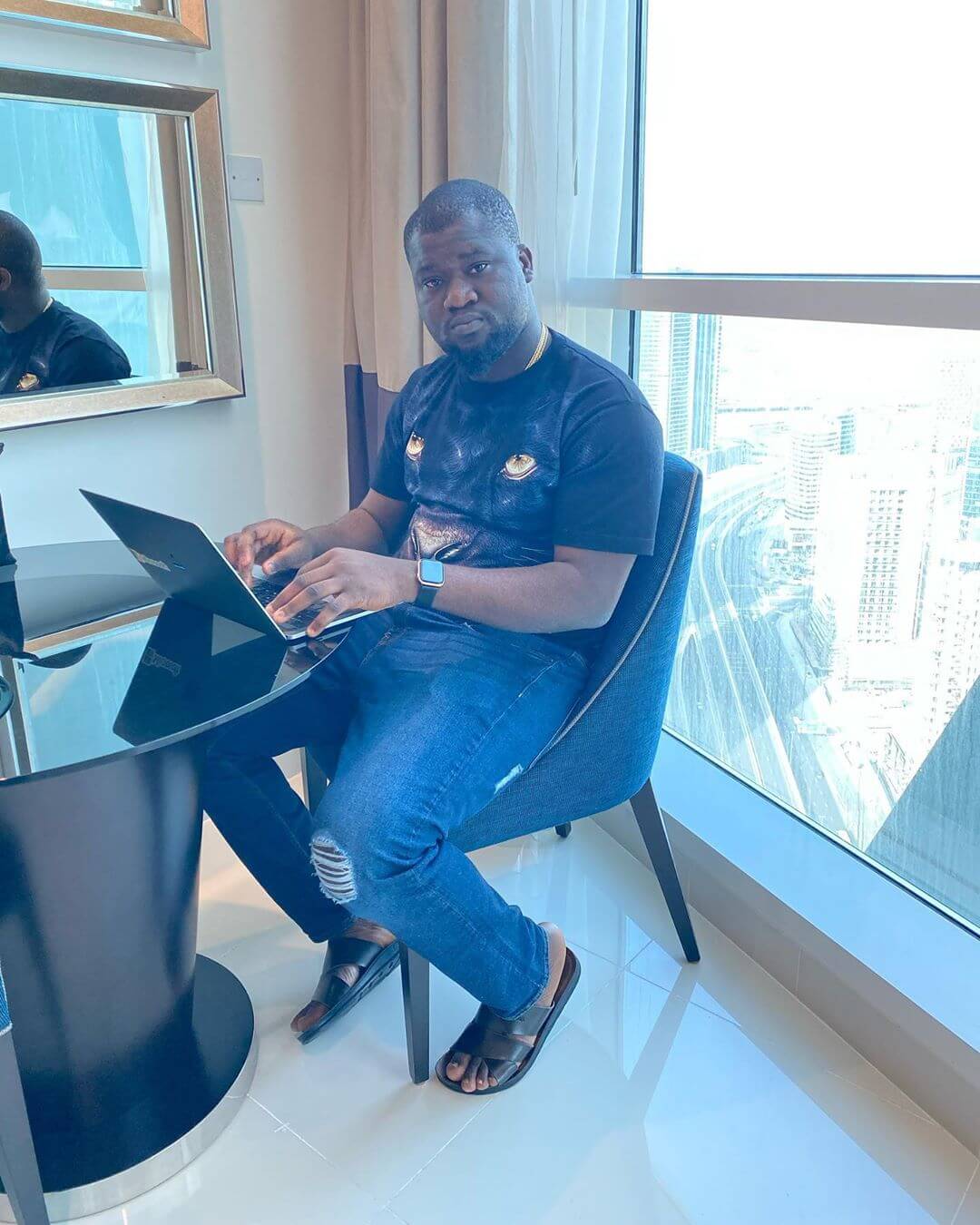 Makinde Azeez Biography
Full Name :
Makinde Azeez
Date of Birth :
10 December 1989
Place of Birth :
Lagos State
Occupation(s) :
Blogger | Digital Marketer
Active Years :
2009 till present
Website :
naijaloaded.com.ng
Biography
Makinde Azeez, also known as Mankind and popularly known for his blog "Naijaloaded," is a Nigerian blogger, online entrepreneur, and writer who is the head of many online firms and also a webmaster. He became successful after launching Naijaloaded.com in 2009.
Early Life & Education
Makinde Azeez was born in Lagos, Nigeria, on December 10th, 1989, into a family of two. He was the firstborn, and his younger brother's name is Abdullahi. Makinde grew up in Ajegunle, Apapa, and had his secondary education at

Ekum College, Amukoko

In Lagos.

Makinde attended Lagos State Polytechnic (Laspotech) in Ikorodu, where he studied Computer Science. After his ND (National Diploma), he was not able to go back for an HND.

In 2011, Makinde Azeez gained admission into Osun State University (Uniosun) in Osogbo to study physics for four years, but due to combining blogging with education, he was not able to graduate with his mate, He spent an extra year making five years and finished everything in 2016.
Career
Mankind has always been a good internet user and loves to be a web designer, so he started working around the web. Later, he attended a six-month (6-month) training course on Web design in Ikeja.

He got a lot of interest in configurations, proxies, cracking, network tricks, and more, That's how he started Naijaloaded on October 1st, 2009 on a free hosting plan and free domain name.

In 2009, Makinde was in Laspotech, He had to go to school in the morning and return back in the evening then face blogging, sometimes He might decide not to go to school and face blogging Even knowing that there is a test on that day, In 2010, he bought a domain name, got a server and started paying

In 2011, Makinde gained admission into Uniosun to study physics, and he knew that physics was not for the weak and not an easy course, He decided to look for a partner who could work on his blog

One of his cousins "Lateef" started working on the site by posting music and reaching out to upcoming artists while mankind handled the Technology and Educational aspects

on the blog,

In 2012 Lateef was not able to continue because he gained admission into an institution that is not in Nigeria

In January 2013, Makinde went for a Three-month course on Ethical Hacking at Innobuzz on victoria island, In April 2013 he was done with the White hat but due to hacking is not really allowed in Nigeria, He decided to put it on a low key

Makinde Azeez met Dele and Timi in 2013, They came in and the three of them were able to move on and start some new things, New content on Naijaloaded, Things were beginning to become Realistic.

6 months after Makinde Azeez graduated successfully from the University, he launched the Naijaloaded TV to air people's opinions on events taking place, especially in the entertainment industry of Nigeria. The Naijaloaded TV was launched in August 2017.

Today, the Naijaloaded.com.ng blog averages over 100 million page views per month and has over 25 competent staff Working at home and office.
Personal Life
On

May 14th, 2017, Makinde finally graduated from the School of Bachelors to become a full-fledged married man as he got married, He ties the nuptial knot with his long-term girlfriend, Mujidat Omokehinde at Northern Foreshore Estate, Chevron Drive Lekki Lagos where On families, friends, and well-wishers emerged to celebrate the couple, A good number of celebrities came to grace the occasion with mind-blowing performances. Mayorkun, Qdot, Junior Boy, Terry Apala, DJ More Music,

and a host of others
Makinde Azeez Awards
Naijaloaded has been awarded countless times as a leading music website and earned a City People Music Award nomination under the

Music Website of the Year

category, Makinde himself has been given awards

for blogging and as an online entrepreneur.
Net Worth
Makinde earns from his blog, Naijaloaded, and from other sources. His main source of income is Naijaloaded, and he gets paid millions of naira by brands in Nigeria to advertise on his blog.

Makinde Azeez is able to influence the thinking pattern of millions of people through the publication of information on Naijaloaded.

He's paid to publish sponsored blog posts by clients or advertisers, and he's also paid handsomely by brands like MTN, Coca-Cola, Globacom, and others to advertise their products on his blog.

Aside from brands, Makinde Azeez gets approached by several people with requests to publish their songs or promote their products, which he does for a fee.

Naijaloaded is what I know to be his primary source of income, but the blogger and entrepreneur is the pioneer and owner of other online projects that also generate revenue from time to time.

He is one of the youngest and most successful bloggers, but we're unable to get an accurate estimate of his net worth. But Makinde Azeez has an estimated net worth of $5 million.
Mankind Social Media handles