Babatunde Olusegun Adewale, popularly known as Mode 9 (Modenine), is a Nigerian rapper, who was born in England. He surfaced and became prominent in the Nigerian music scene in 1999 before releasing his debut album in 2004. He and Jamaican-American rapper Canibus collaborated on the song "Super Human," which was released in 2014.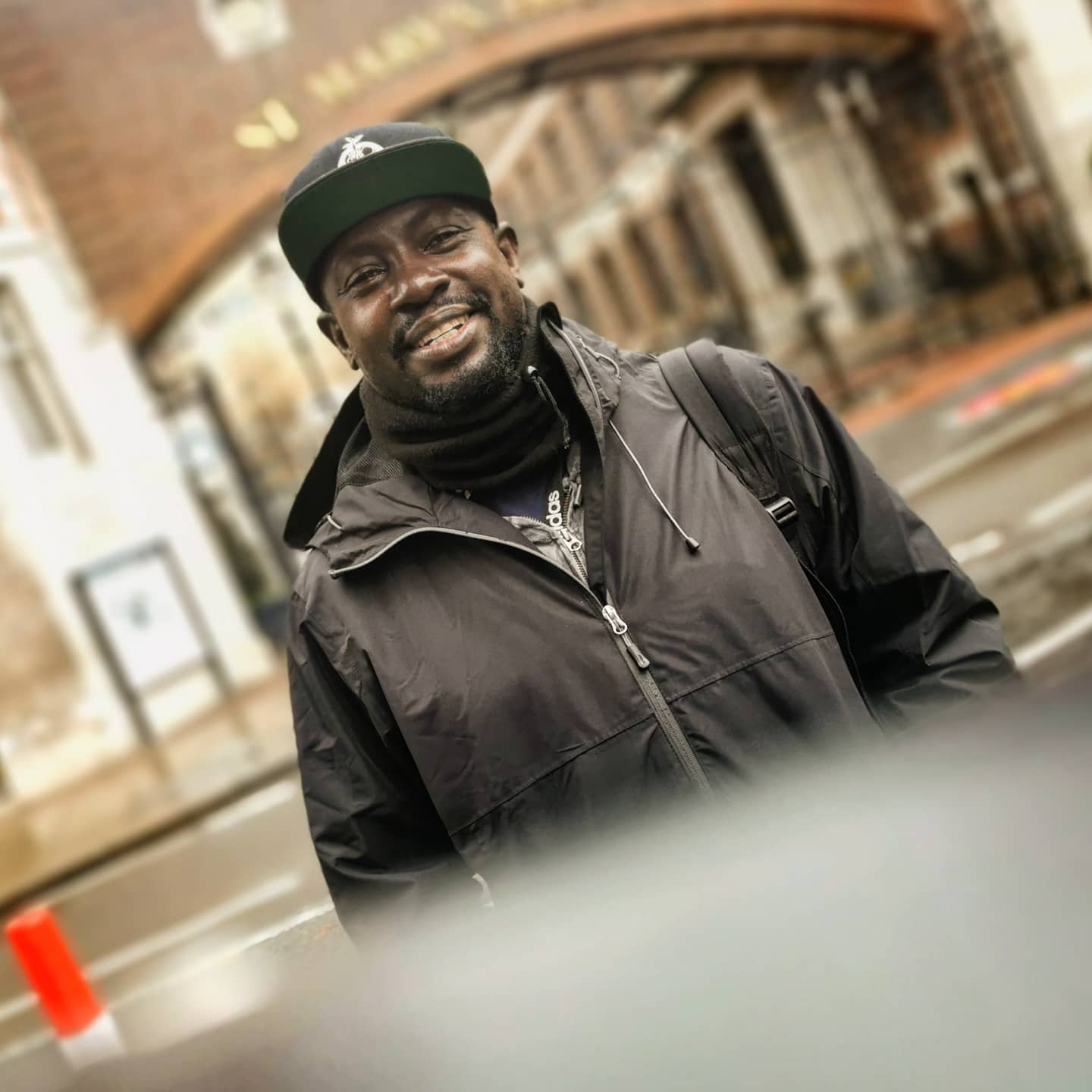 Mode 9 Biography
Full Name :
Babatunde Olusegun Adewale
Other Names :
Nigel Benn, Samurai IX, Polimaf.
Date of Birth :
June 14, 1975
Place of Birth :
London, United Kingdom
State of Origin :
Osun State, Nigeria
Occupation :
Rapper, Lyricist
Active Years :
1999 to present
Record Label :
Redeye Muzik
Social Media Handles :
Instagram: modenine_polimaf
Twitter: @Modenine
Early Life and Education
Mode9 was born in London on June 14, 1975, in the City of London, England. He is the third child of his parents, who are from Osun State, Nigeria. Information about his elementary education is unknown. He, however, attended Agboju secondary school before proceeding to Federal Polytechnic Bida, Niger State, Nigeria, where he earned a degree in Building Technology.
Career
Modenine began his music career while rapping with buddies in school. He was strongly influenced by artists like KRS-One, Roy Ayers, Kurtis Blow, and Big Daddy Kane. He made the decision to create a rap album in 1991, just for fun. He served as a part-time radio host for Rhythm 84.7fm in Abuja (a sister station to Rhythm 93.7 Lagos), which featured upcoming rap artists like Terry Da Rapman and Six-Foot Plus. The musician lamented that Nigerians weren't fans of his style of music in a 2013 interview with TuTu Adeoba and Cheezy Charles on Hot FM's breakfast show. He claimed to have released an album, but no one seemed to care. But he maintained that he wouldn't alter his musical direction as long as his true fans continued to love him.
When Malcolm IX was released in 2004, all the hip-hop heads celebrated because it did well. Elbowroom, the lead song, received an AMEN Award. The next year, Mode 9 won three [The Headies HipHop World Awards] and three Channel O Music Video Awards for the greatest rap song in Nigeria (The Biggest Win of the Night). While signed to Question Mark Entertainment, he released Pentium IX, the blueprint for authentic hip-hop in Nigeria, in the same year. E'Pluribus Unum, which was released in 2007, was hailed as one of the best hip-hop albums to come out of Africa and received broadcast on New York's Hot 97 with big accolades from DJ Cocoa Channel. Modenine has brought the underground sound to the public's attention.
Modenine, who has won the Lyricist on the Roll Award seven times, is known for his great wordplay and unmistakable lyricism. He has sparred with some of the best singers, including Wyclef, Guru of Gangstarr, and Junior Reid. In 2005, he opened for Akon in Port Harcourt, Nigeria. In 2007, he collaborated with Nas, Talib Kweli, Kanye West, T-Pain, and LL Cool J. The Paradigm Shift and DaVinci Mode are two classic albums that Modenine released in 2008 under the independent label Redeye Muzik.
Mode 9 has collaborated with lots of musicians both in Nigeria and abroad, some of which are Illbliss, Str8buttah, Swatroot, Tribes men, Ice Prince, Jesse Jags, Jonah the Monarch, Kraft, Alias, Black Intelligence, Cobhams Asuquo, 2 Face Idibia, Jeremiah Gyang, Chopstix, Mills the producer, Cashino NDT, Gold Lynx, Terry the Rapman, Overdose, B Elect, Shehu Adams, Mike Aremu.
He has credited Grandmaster Flash and The Furious Five an American hip hop group formed in the South Bronx of New York City in 1978 for inspiring his love for Hip Hop.
Personal Life
We have no records of a past or current relationship, but it is expected he would be married in London where he currently lives.
Discography
Single Albums
Malcolm IX-2004
Pentium IX-2006
E' Pluribus Unum "One Amongst Many" -2007
The Paradigm Shift-2008
Da Vinci Mode-2010
Above Ground Level—2014
Insulin-2016
The Monument (by Stormatique)-2019
Featured Albums
Modenine & Alias – Pay At-10-Shun – 2010
Modenine & Mills The Producer: Golden Era Guevara New Era Mandela-2011
Modenine & XYZ-Alphabetical Order-2013
Modenine and DJ Papercutt-Look What I Found EP-2016
Modenine & Black Intelligence-Hence4th-2018
Mixtapes
Malcolm IX-The Lost Sessions-2004
Pentium IX-The Mixtape-2005
Nigel Benn's KraftWork (Modenine and Kraft)-The Soul Edition-2007
09.09.09 The Mix Tape-2009
Occupy The Throne-2012
Awards & Nominations
He has won the Lyricist on the Roll Award seven times (Headies Award).
One Best Rap Album Award
One Best Rap Single Award
Net Worth
He has an estimated net worth of $2 million.
Social Media Handles
Instagram: modenine_polimaf
Twitter: @Modenine