Omoyele Sowore is a Nigerian human rights activist, pro-democracy campaigner, and founder of an online news agency called Sahara Reporters. Sowore is a 2023 Nigerian presidential candidate for the African Action Congress party and he previously ran in the 2019 election. He is famous for leading several protests against bad governance right from his days as a student.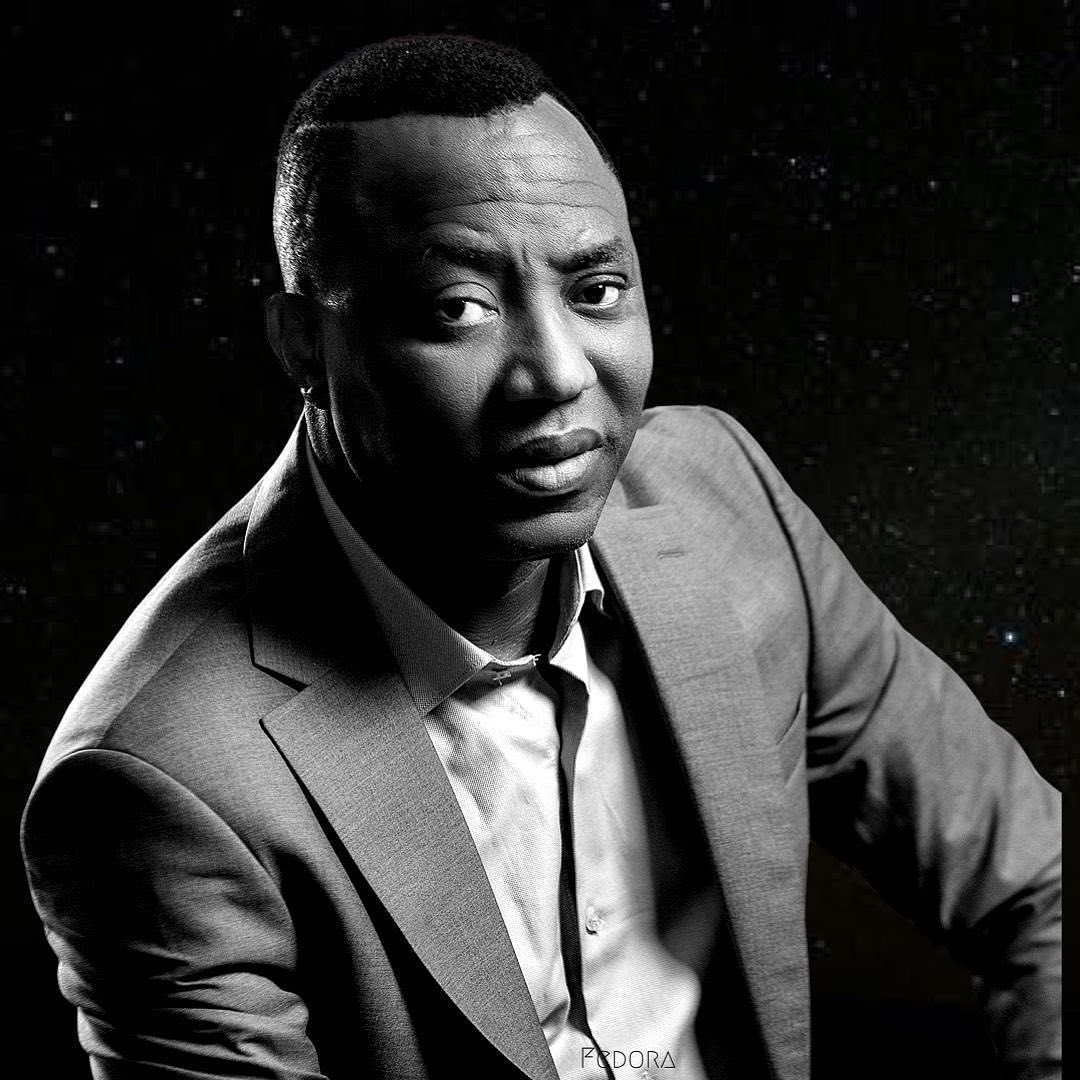 Omoyele Sowore Biography
Full Name

Omoyele Sowore

Date Of Birth

16th of February 1971

State Of Origin

Ondo State, Nigeia.

Occupation

Lecturer, Entrepreneur

Highest Qualification

Masters in Public Administration

Social Media

Instagram: yelesho
Twitter: yelesowore

Net Worth

$10 million
Early Life and Education
Omoyele Sowore was born on the 16th of February 1971, in Niger Delta, Nigeria into a polygamous home of sixteen children, he is originally from Ese Odo, Ondo State, Nigeria. At 12, he learned to ride a motorcycle so that he could go to the lake to go fishing for food for his entire family every morning before going to school. Sowore's passion and desire for media were propelled during the military rule in Nigeria.
At a young age, Omoyele Sowore began his formal education, first in a basic elementary school and subsequently in Community High School in Kiribo, Ondo State and later Ofedepe Comprehensive High School Okitipupa, Ondo State for his WAEC. Sowore went on to study Geography and Planning at the University of Lagos (UNILAG), where he graduated with a Bachelor's degree somewhere between 1989 and 1995. As an undergraduate, he began his political and activist career and was expelled twice before he graduated from the institution. Sowore holds a master's degree in Public Administration from Columbia University.
Career
In 1989, he took part in student demonstrations protesting the conditions of an International Monetary Fund (IMF) loan of $120 million to be used for a Nigerian oil pipeline. Included among the conditions of the IMF loan, was a reduction in the number of universities in Nigeria from 28 to 5. Sowore led 5,100 students in protest against the Nigerian government in 1992. The protest resulted in police opening fire and killing seven protesters. Sowore was arrested and tortured. Omoyele was also involved in the demand for a democratic government to take over military rule on June 12, 1993. This resulted in several arrests, detentions and life-threatening treatment by government officials.
His passion to impact lives positively made him take on a job as a lecturer of Modern African History at the City University of New York, as well as Post-Colonial African History at the School of Art, New York.
SAHARA REPORTERS
Sahara Reporters is a media company founded by Omoyele Sowore. He started Sahara Reporters in 2006, in a small room in Manhattan, he began the news website so he could run a platform where he can fight against corrupt government practices in Nigeria. Sahara Reporters is supported through financial grants by the Ford Foundation and Omidyar Foundation. As one of its standing policies, Sahara Reporters does not accept advert proposals and financial support from the Nigerian government.
PRESIDENTIAL CAMPAIGN
On the 25th of February, 2018, Sowore announced his intention to run for president in the 2019 Nigerian general election. In August 2018, he founded a political party called the African Action Congress (AAC) on which platform he will run for the presidency in 2019. On the 6th of October, 2018, Sowore emerged as the presidential candidate for the party but later went on to lose the election. He has also emerged as the presidential candidate for African Action Congress (AAC) in the 2023 presidential election.
ELECTION RESULT
In the Presidential elections of 2019, Muhammadu Buhari of the All Progressives Congress (APC) emerged the winner with 15,191,847 votes while Sowore came fifth with 33,953 votes.
CONTROVERSY
During his time in Unilag as the SUG President, there were claims that he was a cultist which attracted enemies from rival cult members. They eventually caught up with him during an attack where he was reportedly injected with a chemical called "Lead". He had to be flown to America for proper medical treatment in 1999 and survived.
During the 2014 election, Sowore was accused of collecting bribes from President Buhari to ridicule former President Goodluck Jonathan.
His media company Sahara Reporter has been accused of extorting Government officials for his personal greed.
Sowore has had beef with almost all the politicians in Nigeria, resulting in his life being threatened or in other cases facing legal charges.
He has a long list of political enemies including, Senator Dino Melaye, Bukola Saraki, and Ted Ikuru just to mention a few.
Lastly, he was arrested by the DSS on the 3rd of August, 2019. Sowore had announced that he will lead a nationwide protest called #RevolutionNow protest. The Federal Government of Nigeria later admitted to issuing the arrest. The arrest of Sowore was condemned by notable activists such as Wole Soyinka and Oby Ezekwesili. Sowore was later charged with "conspiracy to commit treason and insulting President Muhammadu Buhari".
He was granted bail by the Federal High Court Abuja on the 24th of September, 2019. This was based on the condition that he surrender his international passport within forty-eight hours. At first, the DSS refused to release Sowore claiming ignorance of the court order. Sowore's wife led protests at the UN plaza when the DSS' refused to release Sowore. The detention of Sowore sparked a global decry as many supported Sowore and saw this as a failure in democracy in Nigeria.
On 29 September 2019, when Sowore made his first appearance in the media since his detention, he described the poor manner in which he was treated. He was locked up in a dark room without the sunlight and denied access to telephone and Television. The court again declared Sowore free on the 5th of December, 2019 after confirming that he had settled his bail terms. However, DSS operatives still evaded the premises to re-arrest him. Sowore was finally released on the 24th of December, 2019.
PERSONAL LIFE
Sowore is married with children. He and his family have been residing in Haworth, New Jersey, his wife's name is Opeyemi Oluwole Sowore. She is a Nigerian-American. She came to public view when she led a protest for the release of Sowore after the journalist was rearrested by the Department of State Services. Sowore had been arrested on charges of threat to National Security including treasonable felony, cyberstalking and money laundering on December 6, being earlier arrested on August 3, 2019.
On September 24, 2019, Opeyemi Sowore led several protests and discourses at the United Nations plaza over the detention of her husband by the Department of State Services. The protests were advocacy for global intervention for Democracy and the US Senate intervention in the release of Sowore.
Net Worth
Omoyele Sowore has an estimated net worth of $10 million, according to the value of Sahara Reporters as estimated by indicators. Sahara Reporters' estimated earnings per day, on average, is $3,000.
Social Media Handle
Instagram: yelesho
Twitter: yelesowore