Pastor Paul Enenche is the founder and general overseer of Dunamis International Gospel Centre. He is currently the senior pastor of the Abuja branch of the church. The well-known pastor is a sibling of gospel preacher Sammoses Enenche, who passed away on July 20, 2016, and Major General John Enenche. Popular preachers influenced him, and influencers like W.F. Kumuyi, Pastor David Oyedepo, Pastor Enoch Adeboye, and Pastor Kenneth Copeland had an impact on his work.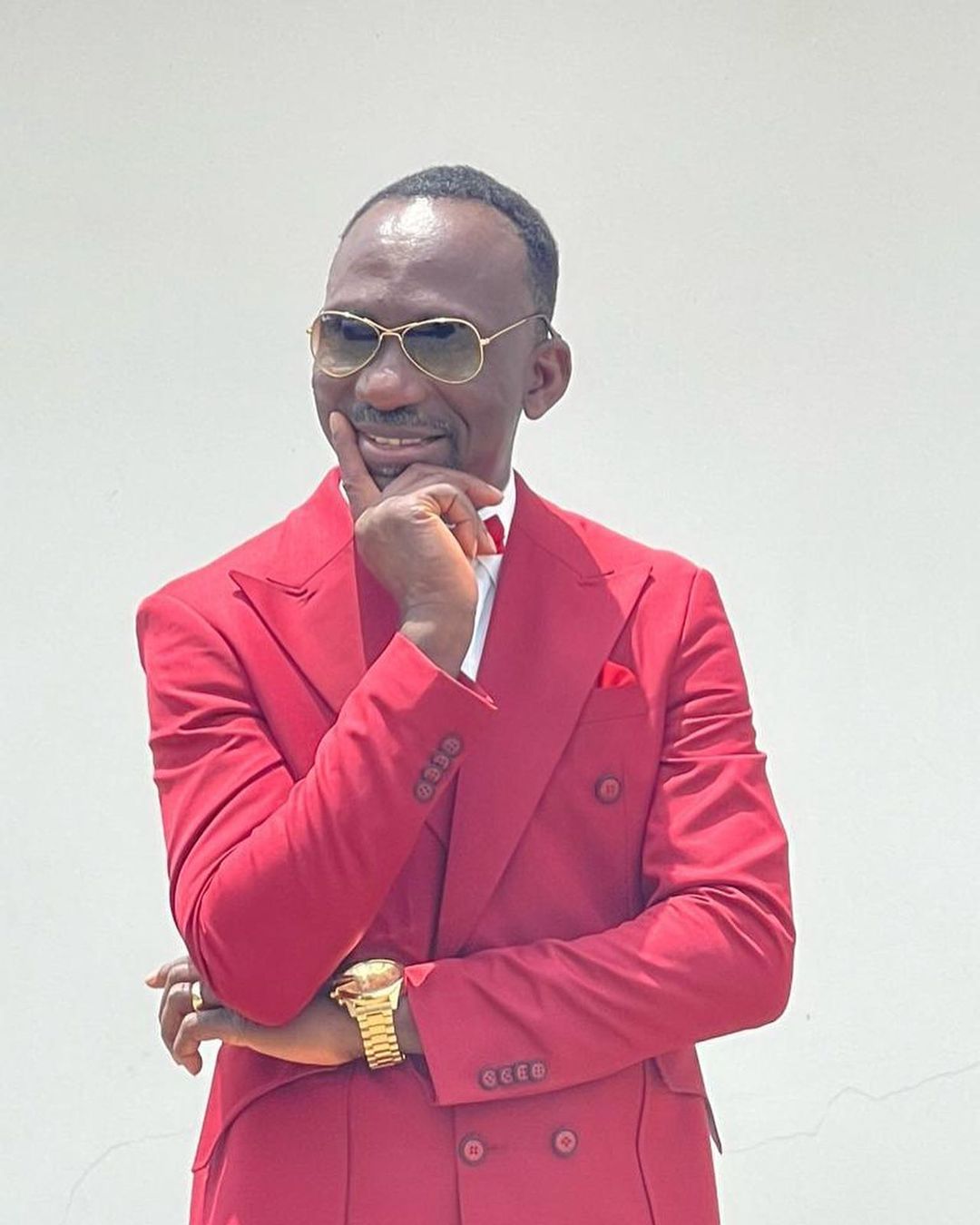 Paul Enenche Biography
Full Name

Paul Enenche

Date of Birth

12 June 1968

Nationality

Nigerian

Place of Birth

Benue State, Nigeria

State of Origin

Benue State, Nigeria

Spouse

Becky Enenche (Iyangbe Ibu)

Church

Dunamis International Gospel Center

Education

University of Jos

Net Worth

Unknown

Social Media Handles

Instagram: drpastorpaulenenche
Twitter: @DrPaulEnenche
Early Life and Education
Paul Enenche was born on the 12th of June 1968 in Benue State, Nigeria. He was born into the family of Chief D.E. Enenche, the paramount ruler of Orokam District in Ogbadibo Local Government Area, a royal family from Orokam, an Idoma ethnic group in Benue State, Nigeria, and was raised by his mother, Titi Enewa Enenche. He is the younger brother of General John Enenche, former Nigeria's Defence Spokesman.
Enenche had his primary and secondary education in Benue State before proceeding to the University of Jos where he graduated in the Medicine and Surgery department.
Career
Ministry and Medical Career
Paul Enenche was brought up as a Methodist, where he became heavily involved with the Deeper Life Campus Fellowship when he enrolled at the University of Jos. Paul Enenche's redemption experience is exceptional because, as he stated, he repented following a string of internal convictions and concerns about his eternal destiny. While attending Deeper Life Bible Church, he began to seriously follow the Lord.
It has always been known that Paul Enenche has an unquenchable, unwavering fervour for God. Paul Enenche, a medical student, observes that whenever he learns of a patient's passing, he becomes depressed and regrets not being able to save them. As a result, he always evangelised to patients while making rounds in the hospital; he prayed for them and preached to them while performing his duties as a doctor, and many miracles are credited to such encounters.
Ministerial Journey
Prior to founding Dunamis International Gospel Centre in 1996 with his wife, Pastor Paul Enenche was a member of the Presbyterian Church of Nigeria and Deeper Life Bible Church. On November 10, 1996, Dunamis International Gospel Centre was founded. The Abuja Centre for Arts and Culture, Area 10, hosted the first Sunday service. The church held services there for two weeks before moving to the Abuja Sheraton Hotel and Towers, where services were conducted for six months. In June 1997, the church relocated to its current location in Area 1, Garki Abuja. The church has two services on Wednesdays and six on Sundays.
The Lord's Garden, the Church's international headquarters in Abuja, was set to be built when the church officially broke ground on it on September 14, 2014. For the laying of the project's cornerstone, Bishop David Oyedepo arrived. Seventy-five thousand people can be seated in the Lord's Garden's International Conference Centre and Glory Dome. A number of branch churches from the FCT, Abuja, and surrounding areas gathered together for the occasion in order to receive the anointing that would establish the groundwork for such a cutting-edge endeavour.
To prepare future pastors and leaders, Enenche founded the Dunamis School of Ministry (DUSOM), a Bible training school. The Seeds of Destiny is a daily devotional book that is released once a month and is co-authored by Enenche and his wife, Becky. Enenche is in charge of the church-owned Destiny Academy and Destiny College. He is also in charge of the church-run Destiny Publications. By launching Dunamis TV/Radio in Nigeria, the church launched its own satellite television channel. The main goal of the radio and television broadcasts is to win people to Christ. On the satellite channel, which has over three million viewers, Enenche's messages are prominently displayed.
The ministry of Enenche also works to build highways, power plants, classrooms, educational facilities, water supplies, and medical facilities around the nation. Pastor Enenche confessed how the Deeper Christian Life Ministry laid the foundation for his life and ministry when he was an active member of the Deeper Life Campus Fellowship and Choir of the Deeper Life Church in Otukpo in 1986 while he was introducing his invited guest, W.F. Kumuyi, at the dedication of the new 100,000-seater auditorium (one of the largest auditoriums in the world) in Abuja.
Personal Life
Pastor Enenche is married to Pastor Becky Enenche, who is a medical doctor and a pastor. When they first met, Becky was to him like a spiritual daughter to him. They got married in 1994 as their love became deeper. She was born on October 23, 1970, as Rebecca Inyangbe Ibu before getting married. She is 2 years younger than her husband, Paul Enenche.
Impacts & Influence
The Dunamis church is well known for awarding scholarships to widows with children enrolled in school. All of these add up to millions of Naira. The Dunamis church occasionally donates supplies to those who have been affected by terrorism or natural disasters. Additionally, thousands of people are employed directly or indirectly by the Dunamis Church. Ministers from up to 50 different countries attend their annual international ministers' conference.
Publications
Financial Wisdom
Reason for Living
Who are you
30 Secrets to the Top
21 Uncommon Keys to Financial Overflow
21 Laws of Life
Wisdom of planning and time use
The story of the glory
10 Principal secrets of principal people
15 Kingdom strategies for survival
Career And Workplace Wisdom
Seeds of Destiny
Be Wise and Rise Who are you?
Discography
Album
Selected Singles
Owner of My Life
Nara Ekele
Keep holding on
Father in Heaven
I love you Lord
Lord, I'm in need of your hands
My eyes are upon you
I'm Alive oh Lord
He Arose
You can make me what you want
My life builder
My life is hid in christ
My life belongs to you
Your throne is established
I'm Blessed
You are always there to help
You never fail
Net Worth
With churches all over Nigeria, Paul Enenche is certainly one of the wealthiest pastors in Nigeria. In addition, he is the author of numerous books on self-development and spirituality. His earnings are not disclosed publicly, hence his net worth cannot be calculated.
Social Media Handles
Instagram: drpastorpaulenenche
Twitter: @DrPaulEnenche