The Evangelical Christian megachurch structure houses the main auditorium for worship sessions, as well as other rooms for kids and teenagers, small groups, and occasionally a restaurant or a gym.
The following standards must be met to be included:
Only the best church auditoriums in Nigeria are included in this list. Church overflows, canopies, and tents are not included in the list. For instance, the multi-million-person church campground of the Redeemed Christian Church of God, for instance, falls short of this requirement because it is not totally enclosed.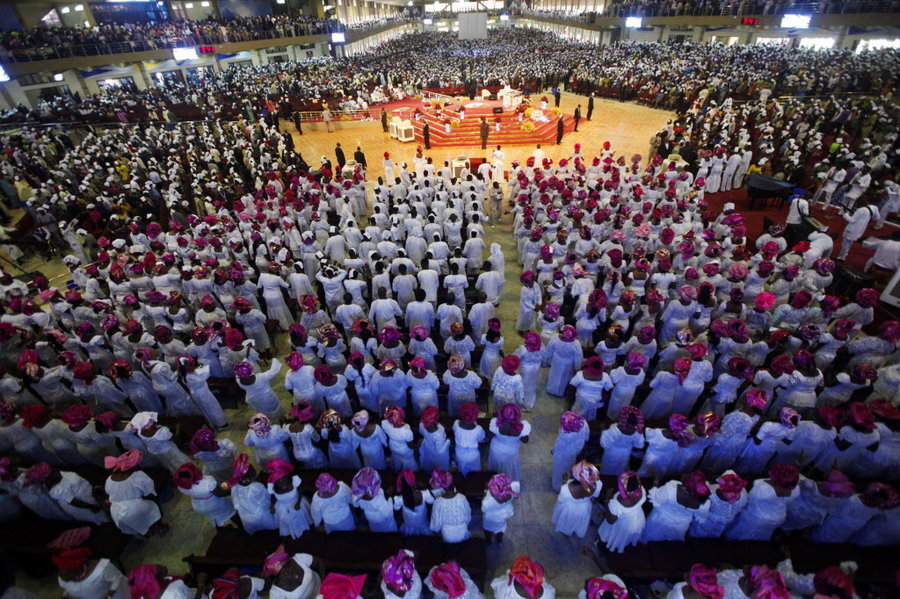 The following are church auditoriums with the largest capacity in Nigeria.
1. The Hand of God Auditorium (120,000 Capacity)
The largest church auditorium in Nigeria, and possibly the entire globe, is the Hand of God Cathedral. The enormous structure is located in the state of Port Harcourt, Rivers. Salvation Ministries, one of the most well-known Pentecostal churches in Nigeria, is the owner of the church auditorium.
The Cathedral of Hand of God, a church structure with a capacity of 120,000 seats, is owned by Salvation Ministries. It has more space than a typical stadium. The 2020-completed Hand of God Cathedral is situated in Igwurita, Rivers State. Pastor David Ibiyeomie is the general overseer of Salvation Ministries.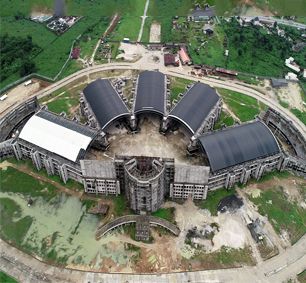 2. Glory Sanctuary Dome, Abuja
The church has a capacity of 100,000 people. Glory Sanctuary Dome, operated by Dunamis International Gospel Centre, is Nigeria's second-largest church auditorium.
The church auditorium is one of the biggest church auditoriums in the world. It was completed in the year 2018. Dr Paul Enenche is the general overseer of the Dunamis International Gospel Centre.


3. Faith Tabernacle
The Living Faith Church, also known as Winners Chapel, is the second-largest church in Nigeria, according to our list. Bishop David Oyedepo, the church's general overseer and acclaimed as currently the richest preacher in the world, founded Winners Church in 1983.
For RCCG, we have a Redemption camp. Winners Chapel has its own camp auditorium known as Canaanland, which is also located in Ogun State in Ota on a land area of over 10,500 acres. Additionally, this church is currently building a much larger and more classic auditorium.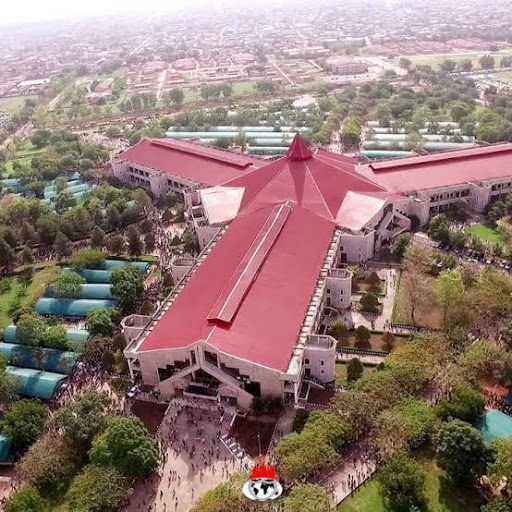 4. International Gospel Centre, Warri
The main location for Word of Life Bible Church is the International Gospel Centre in Warri. The church is a huge auditorium in Warri, Delta State, with a capacity of 35,000 seats.
Ayo Oritsejafor, a former leader of the Christian Association of Nigeria (CAN), created the Word of Life Bible Church. In 2014, we saw the completion of the church.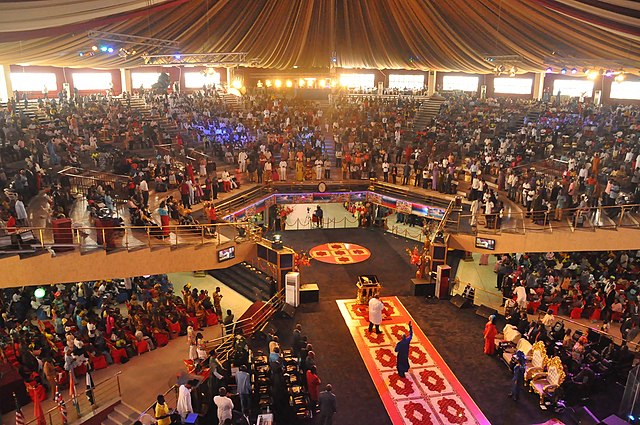 5. Deeper Life Bible Church, Lagos
The Deeper Christian Life Ministry, the enormous congregation he oversees, was founded by W.F. Kumuyi. In Nigeria, the sixth-largest church auditorium was founded in 1973. Although it may occasionally hold up to 65,000 people, the church auditorium has seating for 30,000 people.