There has been an age-old conversation about new money and old money. The conversation around both terms used in describing wealth goes beyond just the definition, but also looks at the social perspective, social behaviour, family and generational culture, among others.
In this article, we will concern ourselves with not just where the money comes from but certainly a legal means. We would be looking at their spending habits, social perceptions, and attitudes toward wealth.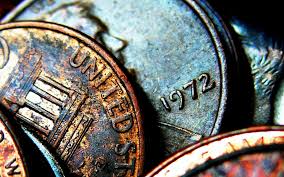 What Is Old Money?
Old money is defined as "a person, family, or lineage owning inherited riches" or "the inherited fortune of established upper-class families (i.e. gentry, patriciates)". The term typically refers to a social class of the wealthy who have been able to preserve their wealth over several generations; it frequently refers to individuals who are thought to be members of the de facto aristocracy in societies where there has never been a formally recognised aristocratic class (such as the Adeleke's from Ede, Osun, Alakija's from Egba, Dangote's, etc.) in Nigeria.
Wealth, defined as assets owned by an individual or a household, contributes significantly to social stratification since it may be passed down from one generation to the next, ensuring the financial security of a family's future generations. Families with "old money" employ accumulated assets or savings to cover wage gaps, preventing social mobility downward.

What Is New Money?
People who acquire their riches via hard work rather than inheritance are referred to as "new money." People who have acquired new wealth may be classified as self-made millionaires or billionaires. New money is frequently deemed to be socially inferior to old money.
If you think of new money as wealth that was obtained by or during the first generation, then old money is wealth that has been passed down through the generations. Some newly wealthy households would be classified as a lower-upper class. They are frequently found in fields like technology, entertainment, or sports. Some of which are Mike Adenuga, Peter Obi, Seyi Makinde, Orji Kalu, etc.
The Difference Between Old Money and New Money
Old money spenders frequently pass the money down and keep it in the family, much like their parents and grandparents before them, guaranteeing that even more wealth is available for the generations after them. On the other hand, new money spenders frequently exhibit a more dazzling appeal in their spending and aren't bashful about displaying their wealth.
But there is much more to these two social strata differences than just how they spend their money. The distinction also reveals two distinct personalities. The new spenders of money seem to be more considerate and refined enough to be willing to part with their fortune.
The old money spenders, on the other hand, are more likely to be callous, intensely greedy, and always looking for methods to grow their riches, even if it involves "walking" over others.
Old Money vs. New Money, Which Is Better?
People who have acquired new riches can be regarded as self-made millionaires. They had to work hard to earn the right to be referred to as millionaires. But they typically don't measure up to old money people in terms of social prestige.
Old money spenders are by birthright members of the upper class or social strata. As a result, they have considerable power that extends beyond their ownership of substantial amounts of real estate and companies, as they have the potential to sway public decisions in their favour.
Any Nigerian who is interested in politics or political economics will concur that certain political beliefs and practices, particularly when it comes to taxes, favour the wealthy. They carry out their operations by placing individuals in key positions in the political and economic spheres to safeguard their wealth.
Is new money therefore preferable to old money? Old money seems to have more clout because they employ their wealth to shape public policy in a way that preserves it. Additionally, they are seen as being less kind. New money is more personable and generous, but they are less careful with their money.
It's also important to consider why old money despises new money. The new money is viewed as belonging to a lower social stratum by the old money. Old money people find new money to be a little dislikable because of the flamboyant way they appear to display their wealth rather than an age-long social family wealth structure.
Conclusion
Do the terms "old money" and "new money" have any significance today? To my own understanding and perspective, it shouldn't matter where a person's riches come from as long as they do it through lawful and ethical means, even though the titles may indicate a person's social standing and spending preferences.
The key here is to learn how to adapt to the sensible spending and investment practices associated with old money if you're interested in building and keeping generational wealth. However, more means of making wealth that is different from the old will continue to open up in this century and in the centuries to come.