Folorunsho Alakija is a multibillionaire businesswoman and philanthropist from Nigeria. She has stakes in the printing, real estate, oil, and fashion businesses. She serves as the executive vice-chairman of Famfa Oil Limited and the group managing director of The Rose of Sharon Group, which includes The Rose of Sharon Prints & Promotions Limited, Digital Reality Prints Limited, and other companies.
Additionally, Alakija owns the majority shares of DaySpring Property Development Company. In 2015, Forbes ranked Alakija as the 87th most powerful woman in the world and the second-most powerful woman in Africa, behind Ngozi Okonjo-Iweala.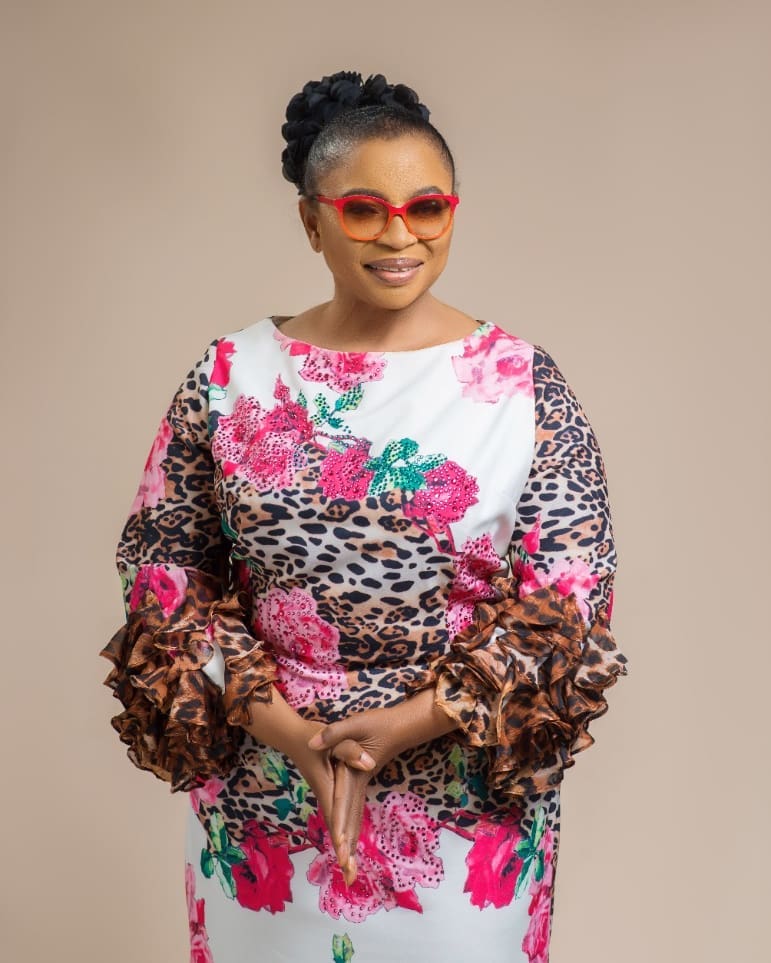 Folorunsho Alakija Biography
Full Name :

Folorunsho Alakija

Date of Birth :

15 July 1951

Place of Birth :

Lagos State, Nigeria

State Of Origin :

Lagos State,  Nigeria

Spouse :

Modupe Alakija

Relative :

DJ Exclusive

Net Worth :

$1 billion

Social Media Handles :

Instagram: alakijaofficial
Twitter: alakijaofficial
Early Life and Education
Folorunsho was born on July 15, 1951, to Chief L. A. Ogbara of Ikorodu, a middle-class family in Lagos State. From 1955 to 1958, Alakija attended Our Ladies of Apostles nursery school in Lagos. Alakija moved to the United Kingdom when she was seven years old and attended the Dinorben School for Girls in Hafodunos Hall in Llangernyw, Wales, from 1959 to 1963. Alakija attended Muslim High School in Sagamu, Ogun State, Nigeria after finishing her basic school. Her studies in secretarial studies at Pitman's Central College in London followed her return to England.
Career
Immediately after completing a secretarial course at Pitman's Central College in London, Alakija began her work in 1974 as an executive secretary at Sijuade Enterprises in Lagos, Nigeria. She transferred to the former First National Bank of Chicago, which later changed its name to FinBank and is now owned by FCMB (First City Monument Bank), to work as the managing director's executive secretary. She later changed positions to become the office assistant to the Treasury Department at the International Merchant Bank of Nigeria (formerly First National Bank of Chicago). She was previously the new head of the corporate affairs department.
After working in the banking sector for 12 years, Folorunsho decided to start a new endeavour and pursue a degree in fashion design at The American College in London and the Central School of Fashion. After returning to Nigeria, she established her first fashion business, Supreme Stitches. In 1996, the business was renamed The Rose of Sharon House of Fashion. Under the moniker Rose of Sharon House of Fashion, it swiftly rose to fame. She left a lasting impression by advancing Nigerian culture via design and style while serving as the national president and a devoted trustee of the Fashion Designers Association of Nigeria (FADAN).
In May 1993, Folorunsho Alakija submitted a request for the issuance of an oil prospecting licence. (OPL). Oil exploration permission for a 617,000-acre block, currently known as OPL 216, was given to Alakija's business, Famfa Limited. The block is located in the Agbami Field of the central Niger Delta, about 110 kilometres (70 miles) offshore of Nigeria and around 350 kilometres (220 miles) southeast of Lagos. Alakija signed a joint venture agreement with Star Deep Water Petroleum Limited (a subsidiary of Texaco) in September 1996. The company agreed to act as a technical adviser for the exploration of the licence, transferring 40 per cent of its interest and 100 per cent of the stake to Star Deep. The Nigerian government first claimed a 40 per cent share after they discovered oil, then another 10 per cent. According to the government's justification, Alakija and her family stood to make $10 million a day if they were permitted to preserve their bloc. Alakija successfully refuted this assertion and won against the government.
She has served Nigeria by serving on a number of committees inaugurated by the government. She is a well-known public speaker and the first African woman to hold the position of Chancellor of a public university when she became the Chancellor of Osun State University on March 9th, 2016. She is a talented author who has written a number of uplifting works, including her autobiography. She serves on the Commonwealth Business Forum's board of directors. She has won numerous accolades in numerous fields, both domestically and internationally.
Personal Life
In November 1976, Alakija married Modupe Alakija, a lawyer from the Adeyemo Alakija family. The marriage is blessed with children. Together with their four sons and their grandchildren, they live in Lagos, Nigeria. Her nephew, DJ Xclusive, is a popular Nigerian disc jockey.
Folarin Alakija, the son of Folorunso, was married to Iranian model Nazanin Jafarian Ghaissarifar at Blenheim Palace in England in June 2017. According to media accounts, the occasion was described as one of the priciest marriages ever in the world. Another son of Alakija is married to a popular Nollywood actress, Sophie Alakija.
Impact and Influence
Foloorunsho Alakija founded the Rose of Sharon Foundation, which provides grants and scholarships to support widows and orphans. A skills development centre has been provided by Alakija to the higher education facility Yaba College of Technology (Yabatech) in Lagos.
She is the primary sponsor of the Agbami Medical and Engineering Scholarship Scheme, which records over 1000 beneficiaries annually.
On July 1st, 2013, she was inaugurated as the Vice Chairman of the Heritage Council and Endowment for the Arts. She also plays the role of matron for Young Entrepreneurs in Africa.
In 2014, she donated a tremendous amount of money towards the completion of a 350-seat lecture theatre at Ibrahim Babangida University, Lapai, Niger State. The building was later named after her in appreciation of her philanthropic gesture.
Publications
Alone with God.
University of Marriage – Your Textbook for a Successful Marriage
Growing with the Hand that Gives the Rose
The Cry of Widows and Orphans
His Name is
Folorunsho Alakija Speaks—An Inspirational Book for All
Folorunsho Alakija Speaks: An Inspirational Book for Christians
Wish for it? Pray for it (Scriptures for Wives)
Wish for it? Pray for it (Scriptures for Husbands)
Window Shop for your Spouse
Awards and Nominations
Alakija is ranked by Forbes as the 96th most influential woman in the world as of 2014. According to Forbes, two Nigerian women, Alakija and Finance Minister Ngozi Okonjo-Iweala, were rated among the top 100 most powerful women in the world in May 2015. On the list, she was number 86.
Alakija is ranked number 20 on 2020's Africa's Billionaires list, number 41 on 2019's Billionaires list, and number 80 on 2016's Power Women list, all of which were released in 2021.
On July 17, 2021, Benson Idahosa University in Benin City awarded her an honorary doctorate in business administration. The award was in honour of her various contributions to the corporate world.
Net Worth
According to Forbes, Folorunsho Alakija's net worth is estimated at $1 billion.
Social Media Handles
Instagram: alakijaofficial
Twitter: alakijaofficial