David Oyedepo is a very gifted individual who has done many positive things for the Nigerian church and Christianity in general. His full name is David Olaniyi Oyedepo, and he is the bishop of the Living Faith Church Worldwide, with its headquarters in Nigeria and branches in over 50 countries in the world. He is also well-known for being a Christian author, speaker, designer, and founder of numerous Christian movements and organisations. With more than 50,000 members, his church, Living Faith International, has one of the largest congregations in the entire world.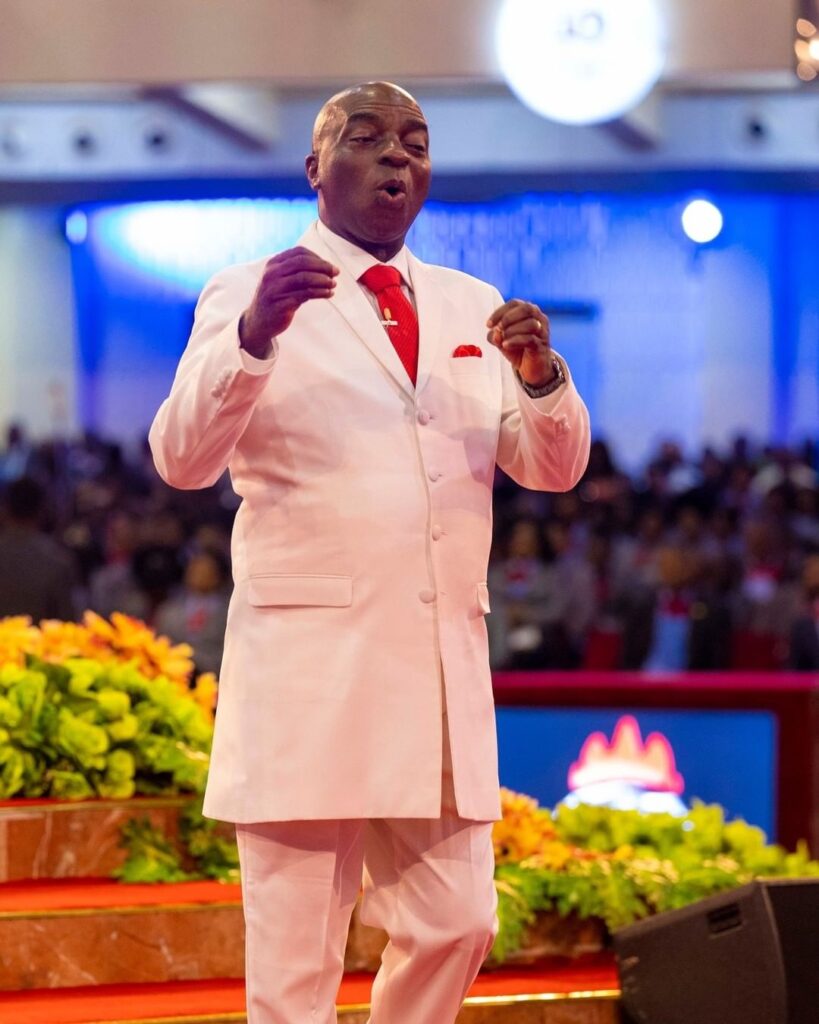 If you are looking for facts about the life, family, impact, and influence of Bishop David Oyedepo, you are sure to get all your answers here.
1. Early Life
He was born to a Muslim father and a Cherubim and Seraphim mother on September 27, 1954. He is a native of Omu Aran, Kwara state, but was born in Osogbo, Osun state. He was raised by his devout Anglican grandmother. His grandmother was the one who taught him the virtues of Christianity, and he has lived with them ever since.
2. Christianity Journey
He was influenced by his missionary teacher, Ms Betty Lasher, who took a particular interest in him during his secondary school years, to become a born-again Christian on February 19, 1969, when he was 15 years old. He began preaching the gospel in 1970 and has continued to do so. He turned down the charm his father had given him in order to help him pass his exam. He later passed as one of the top students in his class.
His friends took away their mattresses from him because he was down with tuberculosis, and he was healed after he challenged God to cure his tuberculosis while still a high school student.
3. Education
Bishop David Oyedepo studied architecture at the Kwara State Polytechnic, which is now the University of Ilorin, but very little is known about his primary and secondary education. Before leaving to focus solely on the ministry, he briefly worked for the Federal Ministry of Housing. He also earned a PhD in human development from Hawaii's Honolulu University.
4. Family
He wed Florence Abiola Akano in 1982 (now known as Faith Oyedepo). They have two boys, David Oyedepo Jr. and Isaac, and two daughters, Love and Joyce, for a total of four kids.
In May 2007, Kenneth Copeland anointed Isaac and David Oyedepo as pastors. Isaac Oyedepo is the current resident pastor of Winners' Chapel International, South Africa, while David Oyedepo Jr. previously served as the pastor of the London Branch of the Church alongside his wife Kemi.
5. Establishments
The Living Faith Church World Wide, popularly known as Winners' Chapel, is a church that was founded and is currently led by Bishop David Oyedepo in Ota, Ogun State, Nigeria. The Guinness Book of Records claims that the ministry's 50,000-seat "Faith Tabernacle" church auditorium was the largest in the world in 2008 and 2009. Currently, the ministry is building a new 100,000-seat church auditorium with a revolving alter.
In addition to more than 3000 churches worldwide, the ministry has planted over 5000 churches in Nigeria.
6. Scholarships
Over 100 educational institutions have been established by Bishop Oyedepo. The primary schools, "Kingdom Heritage Model School," secondary "Faith Academy," and tertiary educational institutions were built by Bishop David Oyedepo and his group.
He has set up three universities without government assistance; Covenant University, Ota; Landmark University at Omu Aran, both of which are the best private universities in Nigeria, and Crown University at Calabar, which is still at the formation stage.
7. Ordination and Ministry
On September 17, 1983, two years after receiving the Liberation Mandate from God in an 18-hour vision to free humanity from all oppression through the preaching of the world of faith, Bishop David Oyedepo and his wife were ordained by Pastor E.A. Adebayo. David Oyedepo was elevated to the office of bishop by Arch Bishop Benson Idahosa in 1988, five years after being ordained as a minister.
8. Publishing Firm
Over 70 Christian, inspirational, and motivational works by Bishop David Oyedepo have been published by the Dominion Publishing House, a ministry publishing house. On December 5, 1992, The Dominion Publishing House was established. Since then, it has published books, small books, magazines, and other resources; currently, there are more than 4 million copies in print.
9. Wealth
He was ranked as Nigeria's richest preacher by Forbes in 2011. And no one has yet been able to surpass his marks. Oyedepo has a net worth of more than $150 million, making him the richest preacher in Nigeria. The church is alleged to own four private jets, a number of structures around the globe, as well as property in the US and London, UK.
10. Exorcism Practice
During a "deliverance" service at Otta, Ogun State, in 2011, the bishop and the General Overseer of Winners' Chapel slapped a girl on the face with considerable force. Oyedepo suggested to his kneeling victim that she was involved in witchcraft. She denied this, saying instead she was "a witch for Jesus". The cleric shouted that Jesus has no witches, but when she insisted, the furious Oyedepo called her "a foul devil," slapped her violently across the face, and shouted: "You can go and burn in hell."