Democracy is an overhyped topic in Nigeria, as it is a stated goal that is being pursued with zeal but it is yet to be realized. Nigerians have been looking for democracy for nearly half a century through constitutional amendments, complex political engineering, and experimentation spelt out in various transition programs. They have, on the other hand, been consistently disappointed. In the 1990s, many Third World countries were focused on democratic consolidation, whereas Nigeria's primary issue was, and continues to be, how to eliminate military control and establish viable democratic governance.
In the quest for a participatory system of government where the majority leads and people are given equal opportunities, the right to fair hearing and justice, as well as the practice of franchise- when you can vote and be voted for, Nigerians with expectations for a developed country have rather been faced with bad governance, poor leadership and abject poverty. The essence of a democratic state is to ensure that leadership is determined by the people and for the people. However, Nigeria since 1999 has delved into a poor political structure with corrupt activities of some political actors. In Nigeria today, true democracy is a mirage.

This piece is not targeted at undermining the practice of democracy in Nigeria, but to explore the story that led to democratization in Nigeria.
Origin of Democracy in Nigeria
Nigeria gained independence from the United Kingdom on October 1, 1960, but was then subjected to the first of numerous military coups on January 15, 1966, and civil war. As a result, Nigeria is an emerging nation state, and we must be careful not to confuse developing democracies, which are commonly found in newly emerging nations, with established democratic regimes found in states with long histories of unbroken sovereignty.
Nigeria was ruled by a series of military juntas, with brief periods of democratic governance, such as Alhaji Shehu Shagari's reign from 1979 to 1983. Gen. Sani Abacha, the last prominent military ruler, died abruptly in 1998. His successor, Gen. Abdulsalami Abubakar, promised a democratic transition, and on May 5th, 1999, a new constitution was enacted. Elections were held, and retired Gen. Olusegun Obasanjo, who previously ruled Nigeria as a military dictator, was elected president.
Although human rights breaches continue to occur on a regular basis, the end of military rule brought about a new age of regular elections, civil liberties, a free press, and an end to arbitrary arrests and torture. Nigeria also launched a long-term war against the bureaucratic and military corruption that had crippled the country's economy and degraded its international reputation.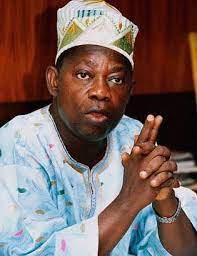 Nigeria's Democracy Day
Nigeria celebrates Democracy Day on June 12th, which is a national holiday. It used to be celebrated on May 29, until June 6, 2018, when the President, Muhammadu Buhari announced that Democracy day should be set aside to honour the President elect, M.K.O Abiola. Democracy Day commemorates the handover of power from the military to an elected civilian government in 1999, marking the start of the country's longest period of civilian governance since its independence from colonial rule in 1960. Beginning in the year 2000, it has been an annual tradition. The 12th of June was once known as Abiola Day, and it was commemorated in Lagos, Nigeria, and several of Nigeria's southern states.
May 29 was designated as Nigeria's official democracy day after newly elected President Olusegun Obasanjo assumed office in 1999, ending decades of military rule that began in 1966 and was only briefly interrupted by a period of democracy from 1979 to 1983.
June 12 was created to mark MKO Abiola's democratic election in 1993, in what has been deemed Nigeria's most free and fair elections. The Ibrahim Babangida Junta, on the other hand, cancelled it incorrectly. MKO Abiola was apprehended after he legitimately declared himself president. Chief MKO Abiola died mysteriously after consuming tea during his release negotiations. In the presence of Kofi Annan, he began coughing and died in the hospital. MKO before his demise- which was seen as murder, had vowed that Nigeria's government would be restored to its former glory.