Bola Ahmed Adekunle Tinubu is a Nigerian politician and accountant who has led the All Progressives Congress since its inception in 2013. He was the Governor of Lagos State from 1999 to 2007 and the Senator for Lagos West during the Third Republic. He announced his desire to vie for the APC presidential candidacy in the 2023 presidential election in January 2022. He later won the primary election held in June 2022, after which he became the All Progressive Party flag bearer, in preparation for the 2023 general Presidential election.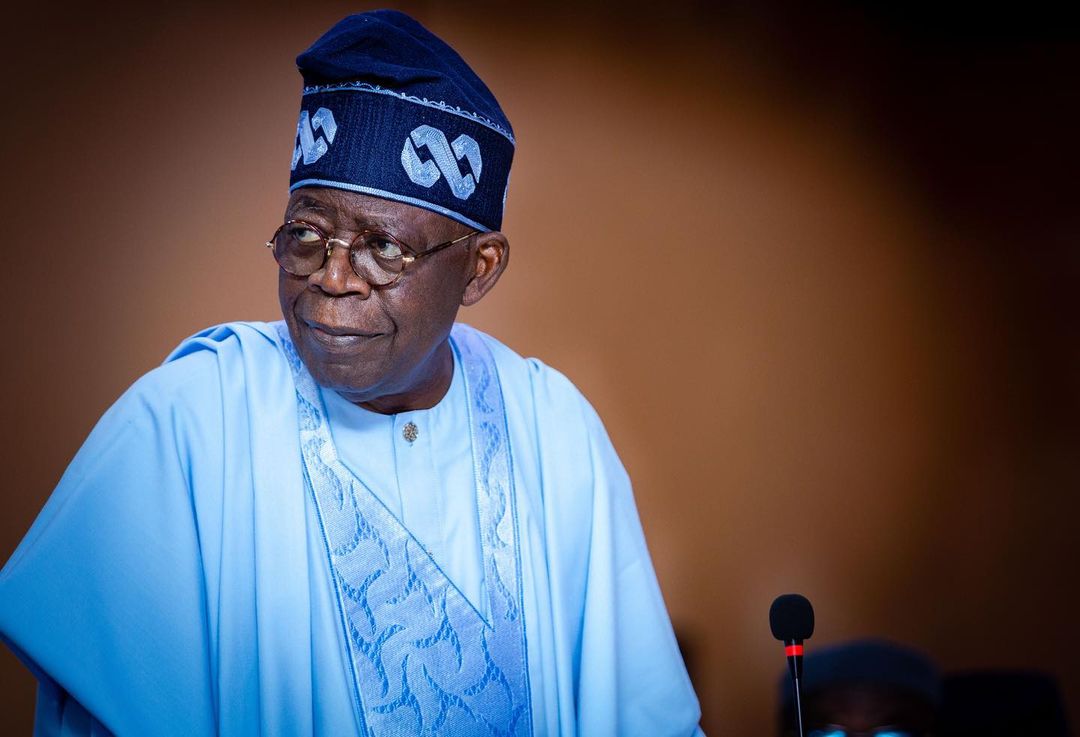 Bola Tinubu Biography
Full Name :

Bola Ahmed Adekunle Tinubu

Nick Name :

Asiwaju | Jagaban

Date of Birth :

March 29, 1952

Place of Birth :

Osun State, Nigeria

Higher Qualification :

B.Sc, Honourary Dr.

Occupation :

Politician | Businessman

Parent :

Abibatu Mogaji (Mother)

Spouse :

Oluremi Tinubu

Children :

Folashade Tinubu-Ojo

Jide Tinubu

Seyi Tinubu

Abibat Tinubu

Net Worth :

$32.7 billion
Early Life & Education
Tinubu was born and grew up in Osun State, on the 29th of March 1952, which falls in the southwestern region of Nigeria. His mother, Abibatu Mogaji, was a trader, she later became the Iyaloja of Lagos State. He had his elementary education at St. John's Primary School, Aroloya, Lagos, and Children's Home School in Ibadan. Tinubu went further and studied accounting in the United States in 1975. He first attended Richard J. Daley College in Chicago, Illinois, and then went to Chicago State University, where he graduated in 1979 with a Bachelor of Science degree in Accounting. After then, he started working for several years abroad.
In the mid-1980s, he returned to Nigeria and continued working in financial management before joining politics as a winning Social Democratic Party senatorial candidate in Lagos West in 1992. Tinubu became an activist pushing for the return of democracy as part of the National Democratic Coalition movement after dictator Sani Abacha disbanded the Senate in 1993. Despite being driven into exile in 1994, Tinubu returned after Abacha's death in 1998, which marked the start of the Fourth Republic.
Career
Tinubu worked with Arthur Andersen, Deloitte, Haskins & Sells, and GTE Services Corporation in the United States. He returned to Nigeria in 1983 and joined Mobil Oil Nigeria, where he rose through the ranks to become a senior executive.
Politics
Tinubu started his political career in 1992 as a member of the Peoples Front faction of the Social Democratic Party(SDP), which was led by Shehu Musa Yar'Adua and included politicians like Umaru Yar'Adua, Atiku Abubakar, Baba Gana Kingibe, Rabiu Kwankwaso, Abdullahi Aliyu Sumaila, Dapo Sarumi, among others. In the short-lived Nigerian Third Republic, he was elected to the Senate, representing the Lagos West constituency.
Tinubu became a founding member of the pro-democracy National Democratic Coalition after the results of the 12 June 1993 presidential elections were annulled, a group that galvanized support for the restoration of democracy and recognition of Moshood Abiola as the election's winner. He went into exile in 1994 after General Sani Abacha's assumption of power as military head of state, and returned to the country in 1998 after the military dictator's death, ushering in the Fourth Nigerian Republic.
Bola Tinubu was a disciple of Alliance for Democracy (AD) leaders Abraham Adesanya and Ayo Adebanjo in the run-up to the 1999 elections. He went on to defeat Funsho Williams and Wahab Dosunmu, a former Minister of Works and Housing, in the AD primary for the Lagos State governorship elections. He ran for Governor of Lagos State on the AD platform in January 1999 and was elected governor.
Governor of Lagos State
During his eight years in office, he made large investments in education and reduced the number of schools in the state by returning many schools to their former owners. In the April 2003 elections, the People's Democratic Party (PDP) won other states in the Southwest except for Lagos State, which was rewon by Tinubu alongside a new deputy governor, Femi Pedro under the party of Action Congress of Nigeria (ACN). Tinubu has a power battle with the federal government on local government issues.
Tinubu's relationship with deputy governor Femi Pedro deteriorated after Pedro announced his desire to run for governor. Pedro ran for governor as an AC candidate in 2007 but withdrew his candidacy on the night of the party's nomination. He switched allegiances to the Labour Party while continuing his job as deputy governor. Tinubu's term as Lagos State Governor ended on May 29, 2007, when his successor, the Action Congress Babatunde Fashola, assumed office.
2023 Presidential Ambition
Tinubu announced his vie to run for the President of Nigeria to President Buhari on the 10th of January, 2022. He later won the primary election held in June 2022, in which prominent politicians such as Vice President Yemi Osinbajo, Rotimi Amaechi, Rochas Okorocha, among others, contested. Thereafter, he became the All Progressive Party flag bearer, in preparation for the 2023 general presidential election. After the 2023 presidential election which was held on the 25th of February, Asiwaju Bola Ahmed Tinubu was declared as the of the election by INEC, and this made him sworn in as the 16th President of the Federal Republic of Nigeria on the 29th of May, 2023.
Personal Life
Tinubu is a devout follower of Islam. Oluremi Tinubu, the current senator for the Lagos Central senatorial district, is his wife. Adewale Tinubu, his nephew, is the CEO of Oando. Abibatu Mogaji, Tinubu's mother, died on June 15, 2014, at the age of 96. Jide Tinubu, his son, had a heart attack in London on October 31, 2017, and was later confirmed deceased.
Controversies
Tinubu's career has been marred by accusations of corruption and doubts about the truth of his personal past for a long time. The Federal Government hauled Tinubu before the Code of Conduct Bureau for trial in April 2007, after the elections but before Babatunde Fashola assumed power, for the alleged illegal operation of 16 distinct offshore accounts. Tinubu was cleared of charges of conspiracy, money laundering, abuse of office, and official corruption in relation to the sale of V-mobile network shares in 2004 by the Economic and Financial Crimes Commission in January 2009.
There were claims in March 2009 that a conspiracy to assassinate Tinubu had been discovered. Mike Okiro, the Inspector General of Police, has been tasked by the Alliance for Democracy to undertake a thorough inquiry. However, there were claims in September 2009 that the British Metropolitan Police were looking into a transaction in which the Lagos State government invested in Econet (now Airtel). Tinubu claimed that the deal was plain and advantageous for the state, with no middlemen involved.
Also, Tinubu has been dubbed the "Godfather of Lagos" for wielding his political clout in the state to sway regional and national issues. The Lion of Bourdillion, a 2015 documentary film showcasing Tinubu's political and financial grasp on Lagos state, exposed his role in tugging the strings of the state. Tinubu sued the producers, AIT, for N150 billion in libel, and the documentary was canceled on March 6, 2015.
Titles
Asiwaju of Lagos
Jagaban of the Borgu Kingdom in Niger State, Nigeria.
Influence & Impact
Asiwaju Bola Ahmed Tinubu is a pragmatic, compassionate, and grassroots figure, He recognized community service as a powerful vehicle for social progress. He was always willing to help his community, pioneering a number of cash contributions and fund-raising efforts for community development programs in Lagos State. He is the founder of Primrose Group, a political action organization dedicated to bringing significant reforms to Lagos State's politics.
Net Worth
According to the analysis made by different sources online, it can be concluded that Tinubu is one of the richest politicians in Nigeria. He has an estimated net worth of $32.7 billion. Some of his properties that could be attributed to being his sources of income include the following.
Oriental Hotel
Falomo Shopping Complex
First Nation Airline
Lekki Concession Company
Apapa Amusement Park
Maiyegun Land Project
The Nation Newspaper
Renaissance Hotel
Tejuoso Market (Joint ownership)
Ikeja Shopping Mall
TV Continental
Converted Lagos Poly land for TVC
Owned NNPC Office building in Lagos
Radio Continental
Owned School of Nursing building in Lagos
Tax Collector of Lagos State (owns Alpha Beta, a company Prof. Osinbajo is a
director)
Oando Oil (Receives over $500 million dollars annually from government petroleum subsidy)
Social Handle
Tinubu has a media presence, most especially on Instagram and Facebook. He has almost 40,000 followers on Instagram. His handle is revealed below.
Instagram: officialasiwajubat
Twitter: @Official_ABAT