Nigeria's biggest reality show, Big Brother, is back on your screen. The most-anticipated season 7 of the Big Brother Naija reality TV show has officially launched.
Big Brother Naija, also known as BBnaija, is a reality competition television series that began in 2006. The second season premiered 11 years after the first season in 2017, followed by season 3, season 4, season 5, season 6, and now season 7.
The BBnaija season 7 edition started on Saturday, July 23, with the launch to continue on Sunday, July 24; this year's winner would be going home with a whopping N100m grand prize.
On the first day of the show, the Big Brother Naija host, Ebuka Obi-Uchendu, announced the title of this year's Big Brother Naija season 7, which is "Level Up." The first night of the takeoff was aired across all Africa Magic stations on GOtv and DStv.
Asake and Victony both gave fantastic performances on the premiere night, thrilling the in-person audience and fans.
The first set of BBNaija season 7 housemates was introduced into the house. Below are the names, pictures, and Social media handles of this year's Big Brother Naija.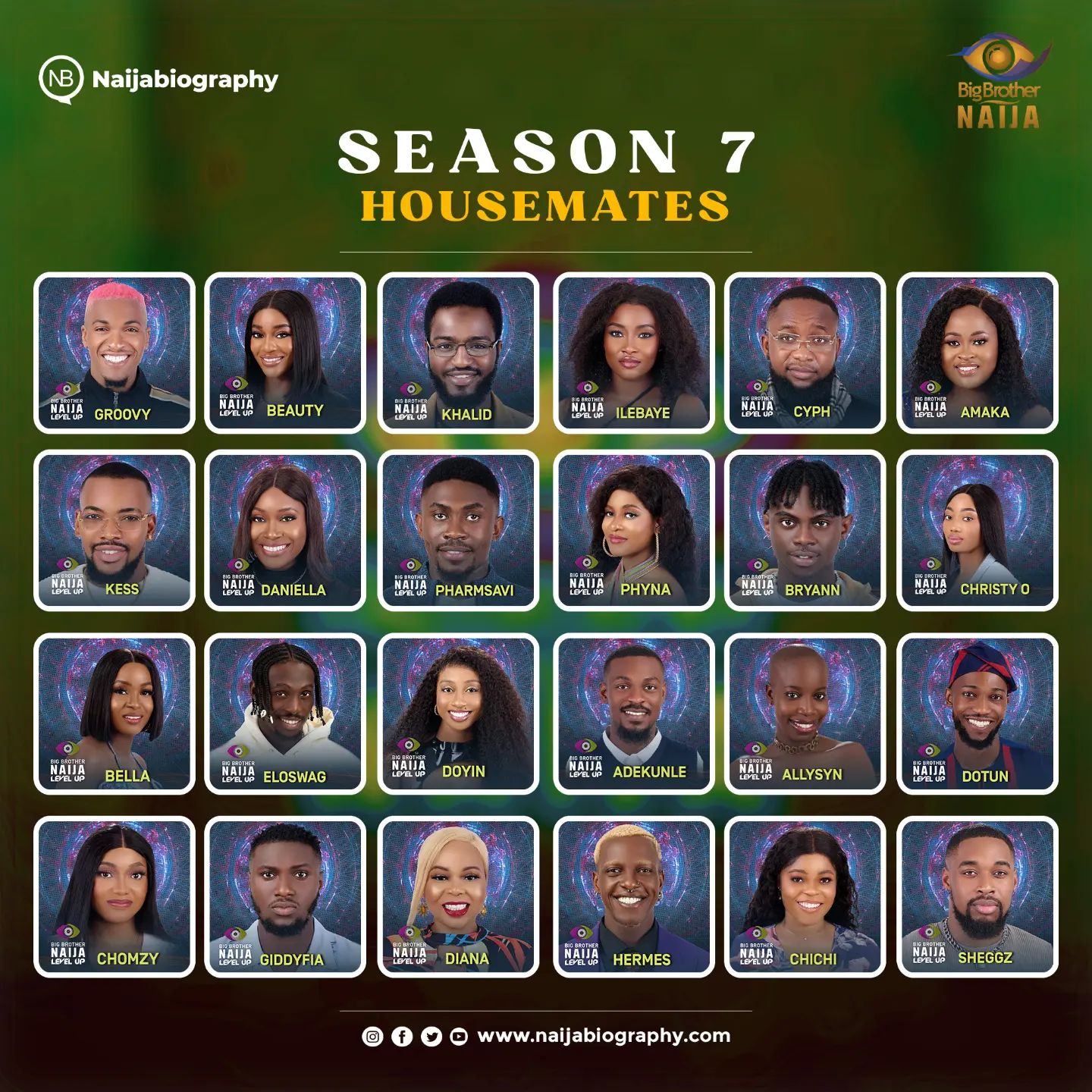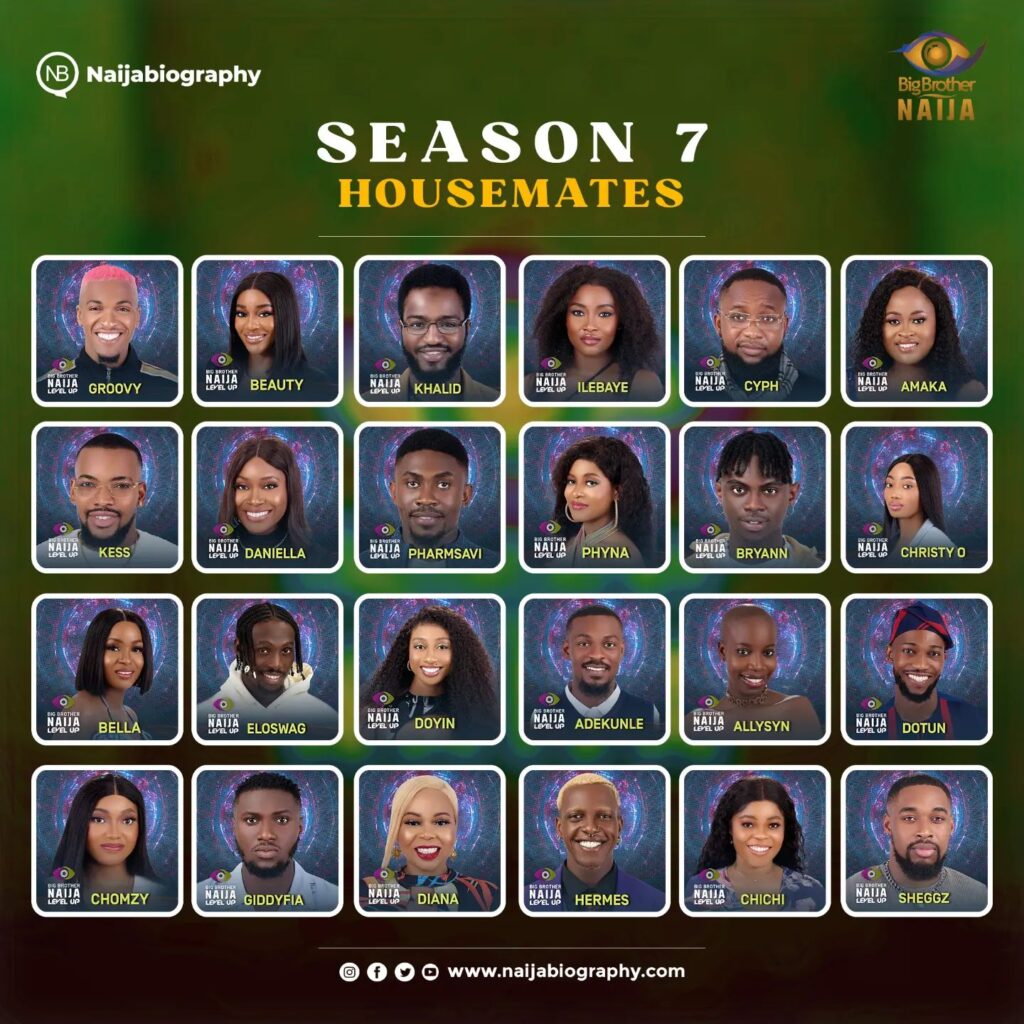 BBNaija Season 7 Housemates
Groovy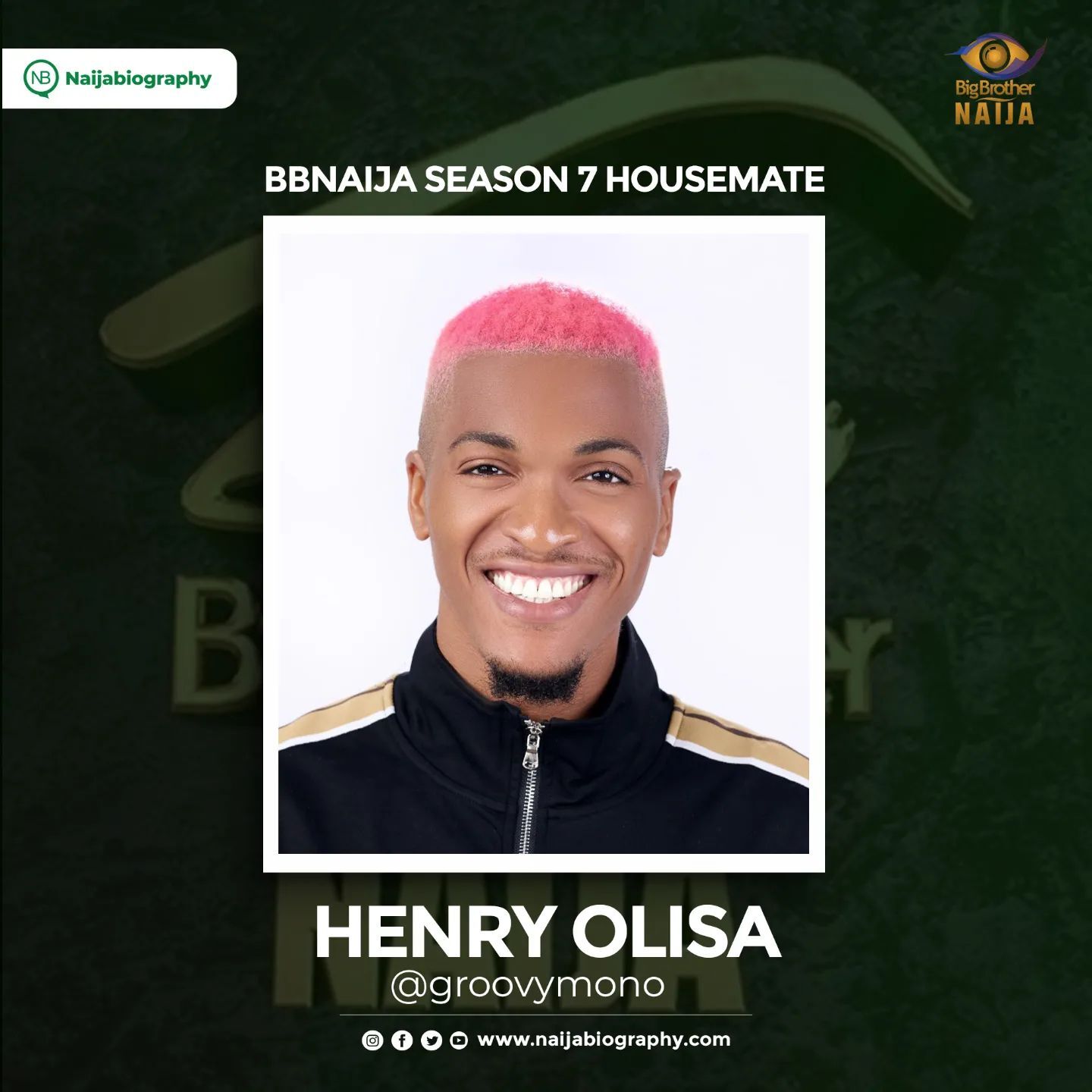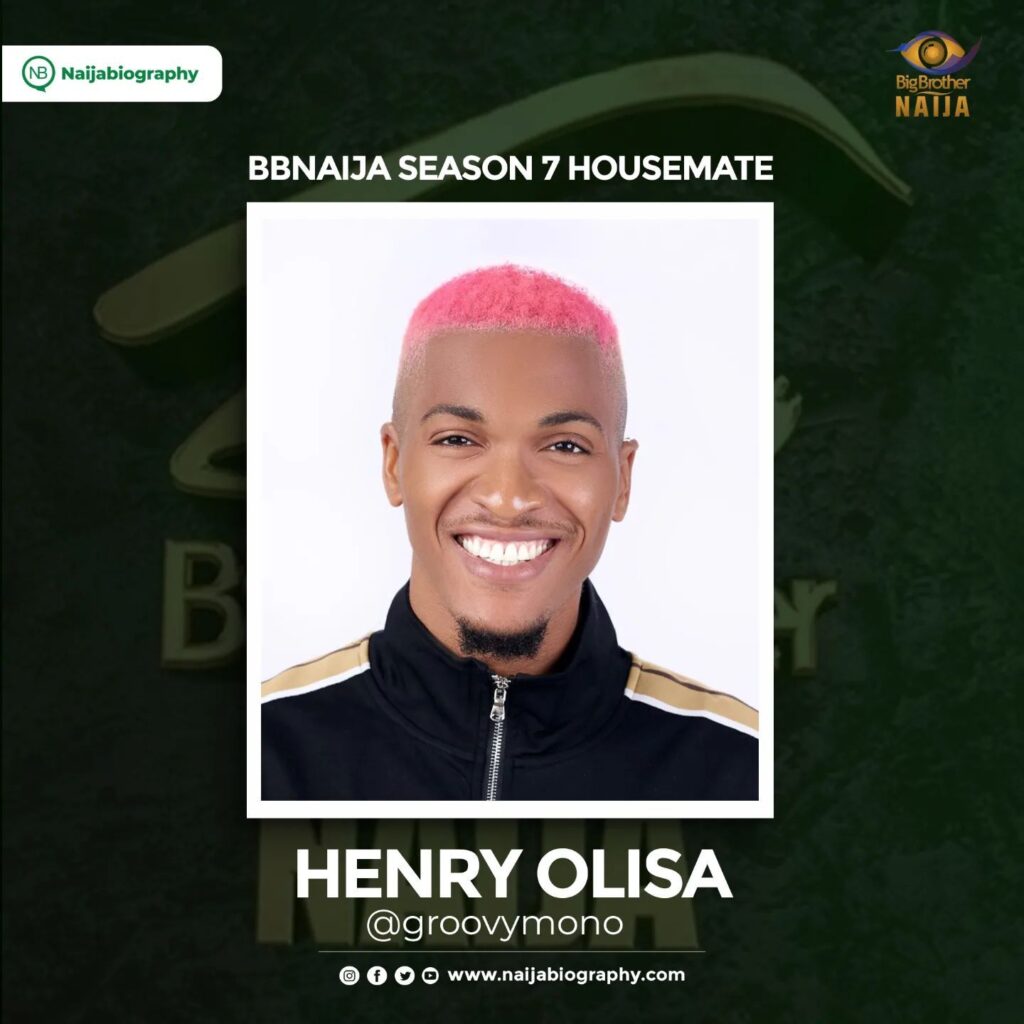 Henry Olisa, also known as Groovy, is from Anambra State. Groovy plans to take it to the next level by being as fun and entertaining as possible.
Beauty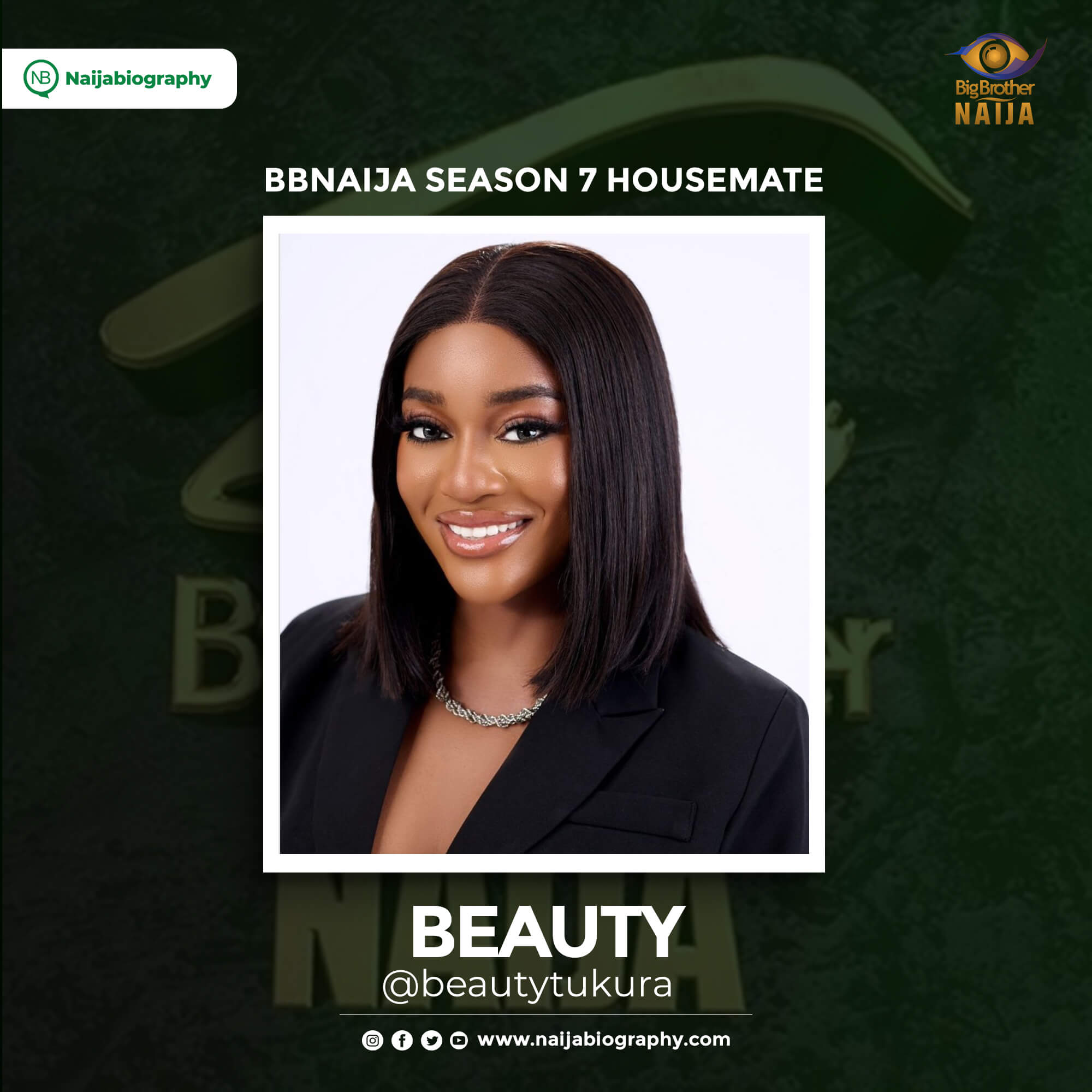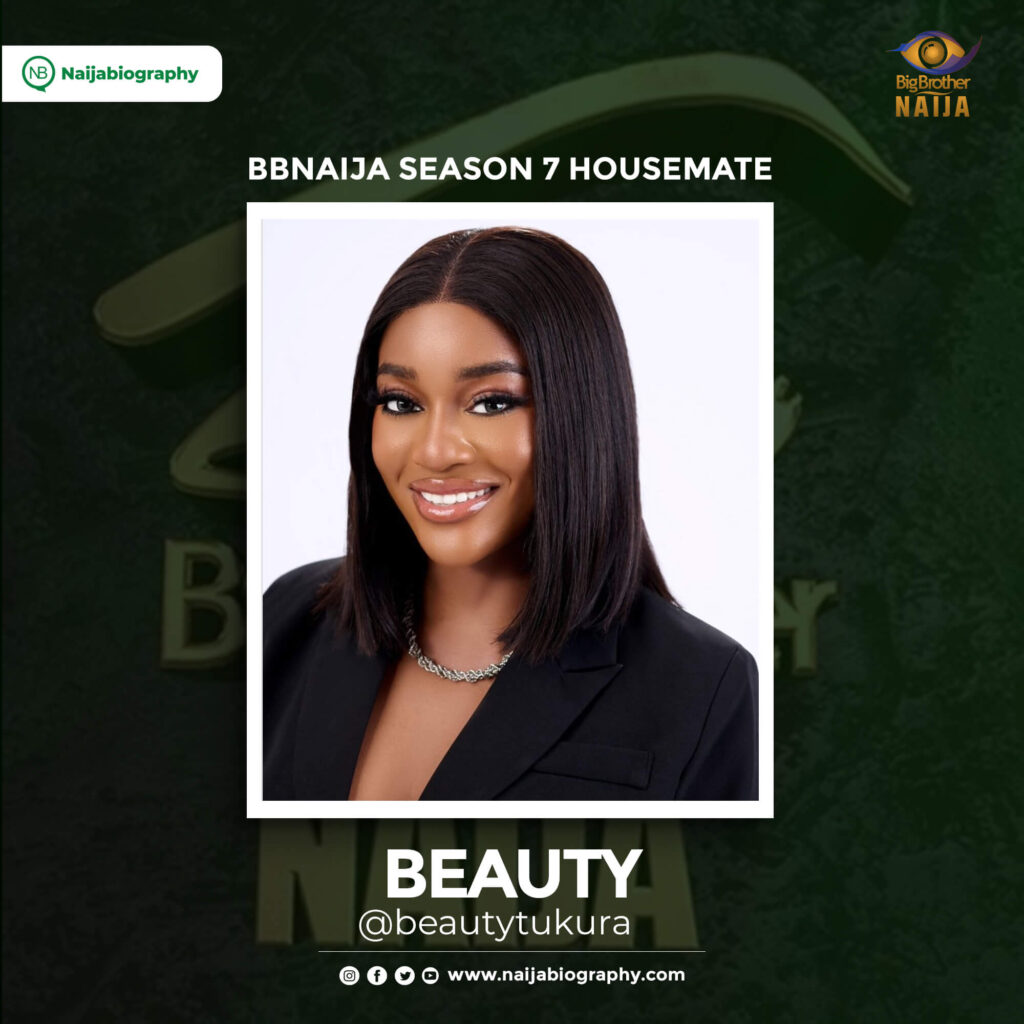 Beauty Tukura is a model and the 47th Miss Nigeria winner. She hails from Taraba State. Beauty hopes her authenticity and her strategy to "go with the flow" will carry her to the end.
Khalid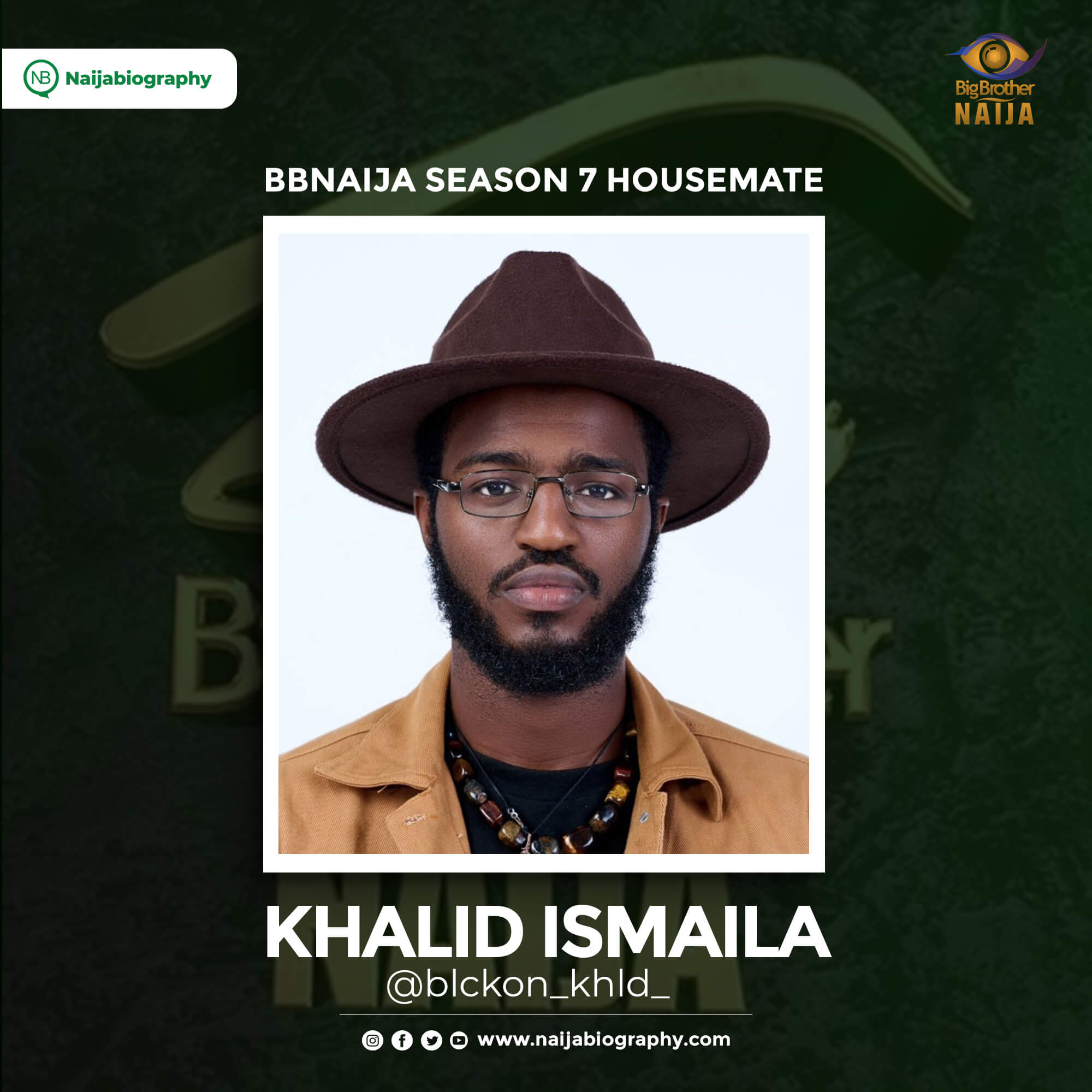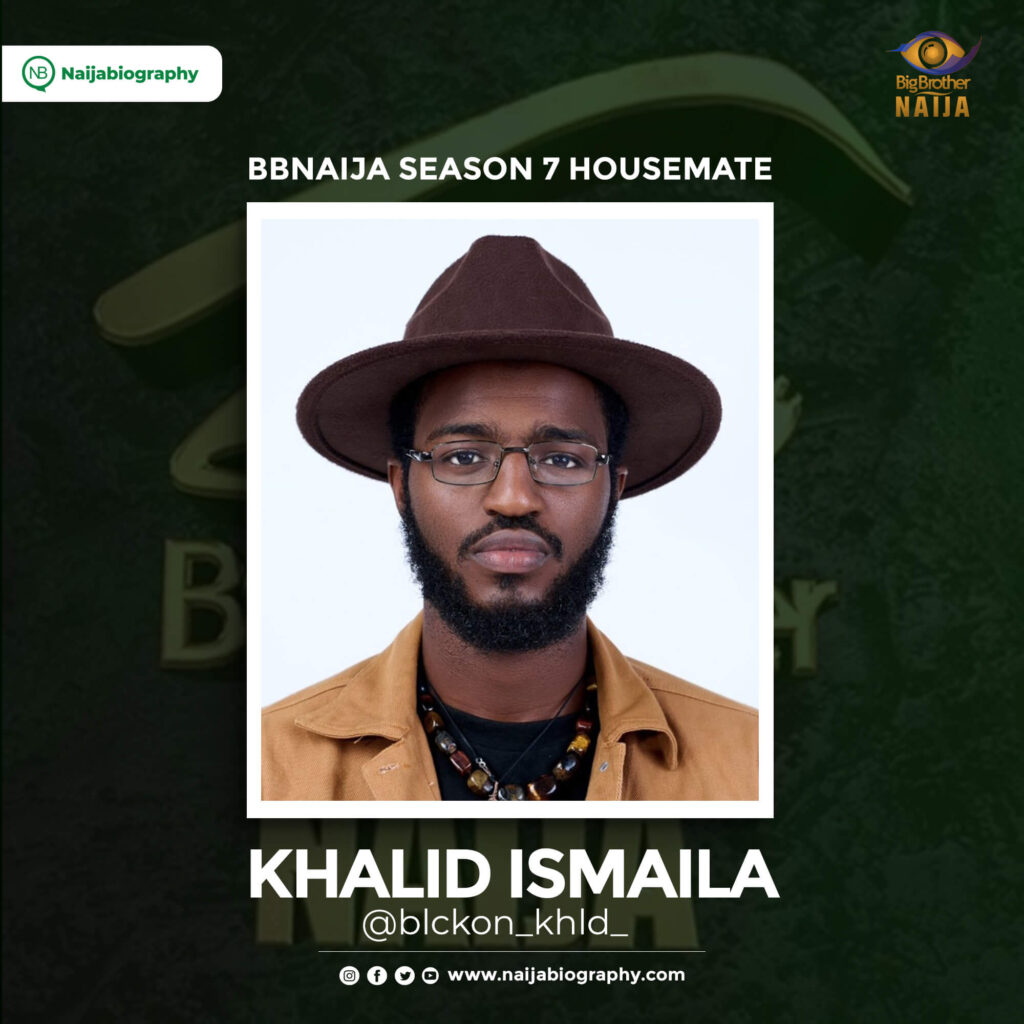 Khalid Ismail is a 22-year-old single guy. He promises to bring charisma and brains, and be a team player in the house.
Ilebaye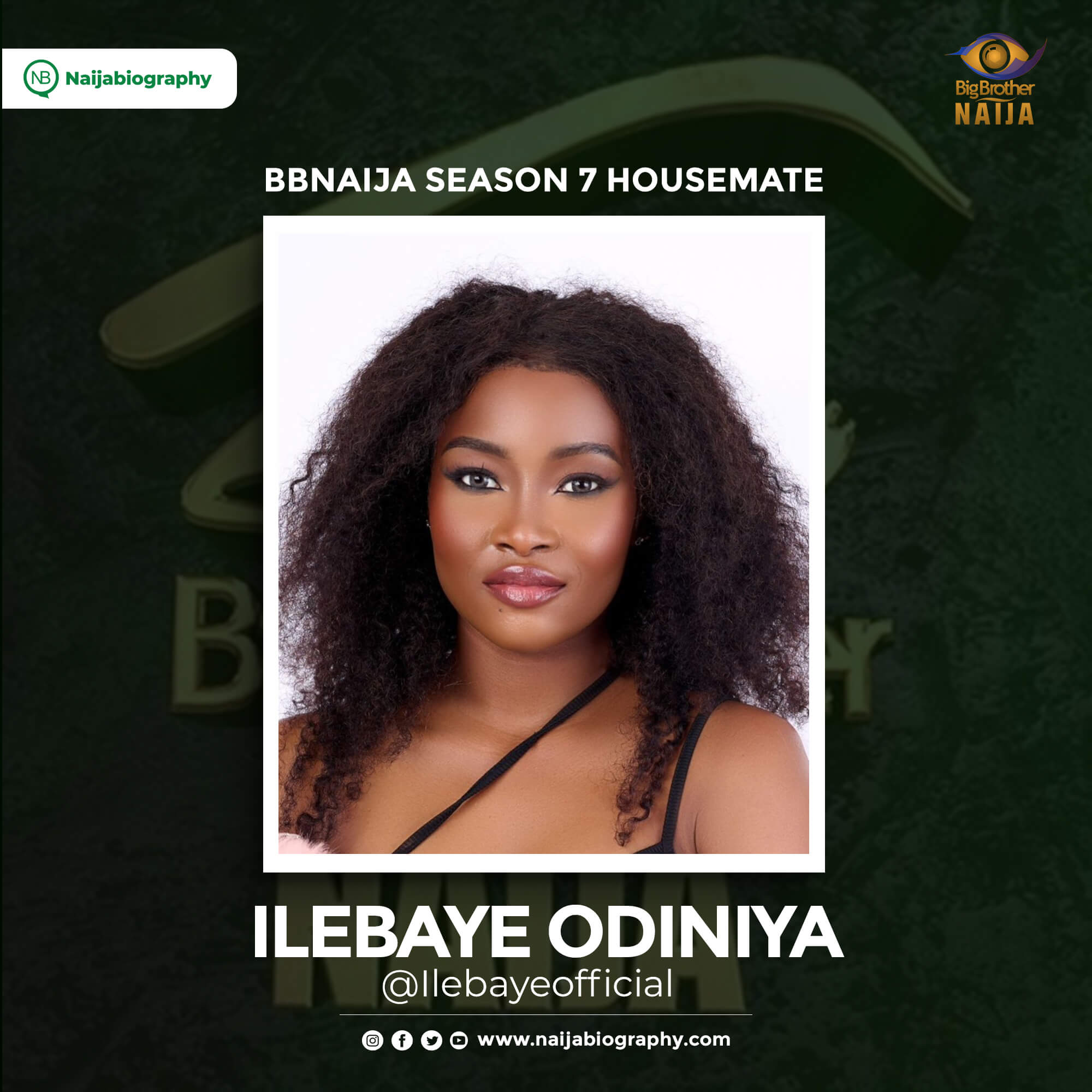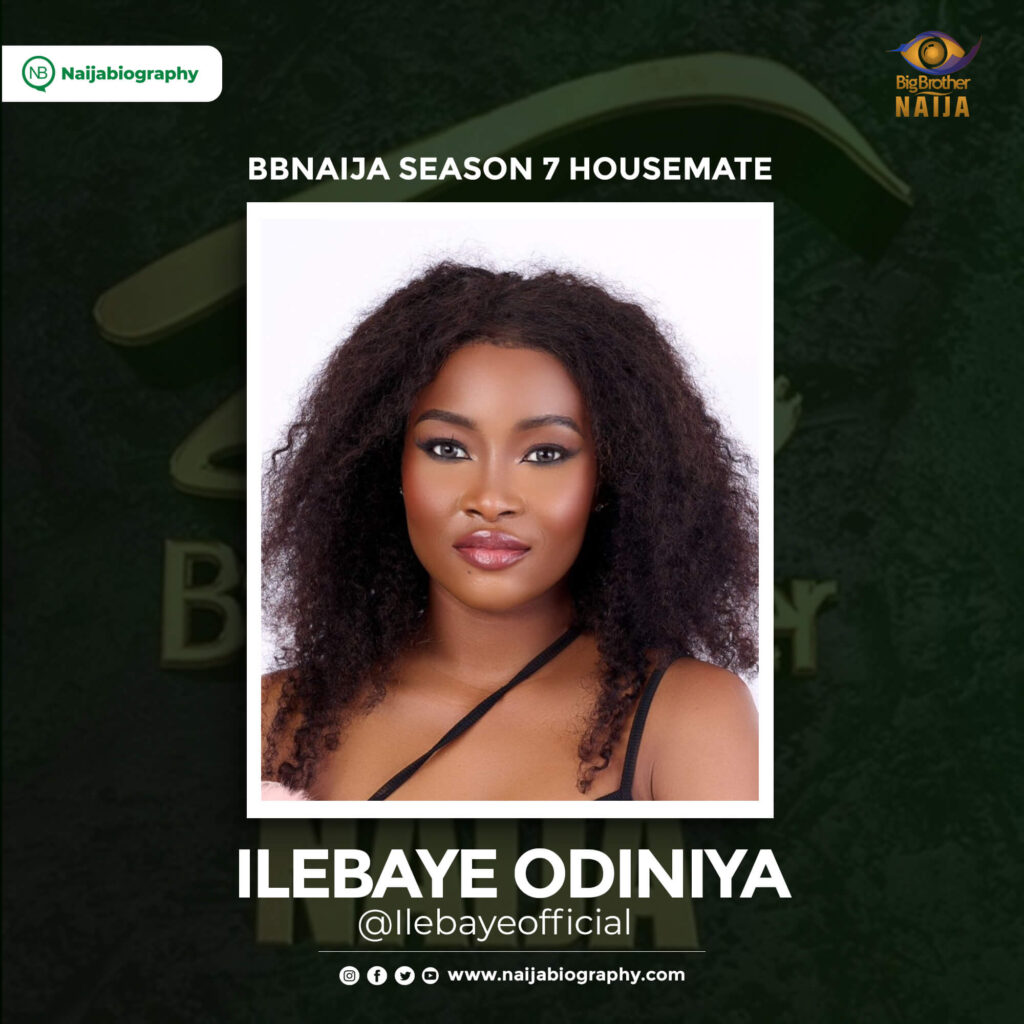 Ilebaye hails from Kogi State. She promises to bring all the Gen-Z energy to Biggie's House.
Cyph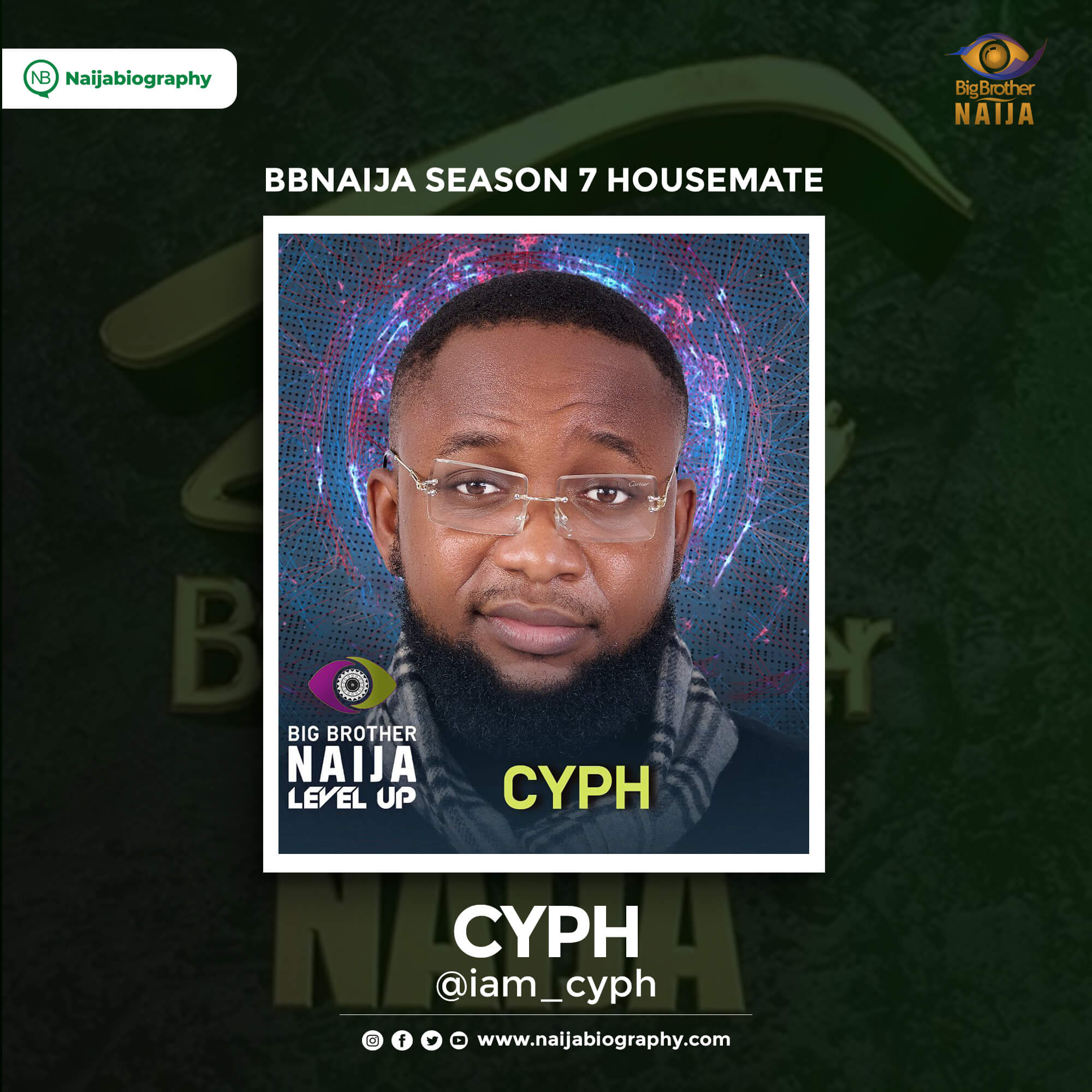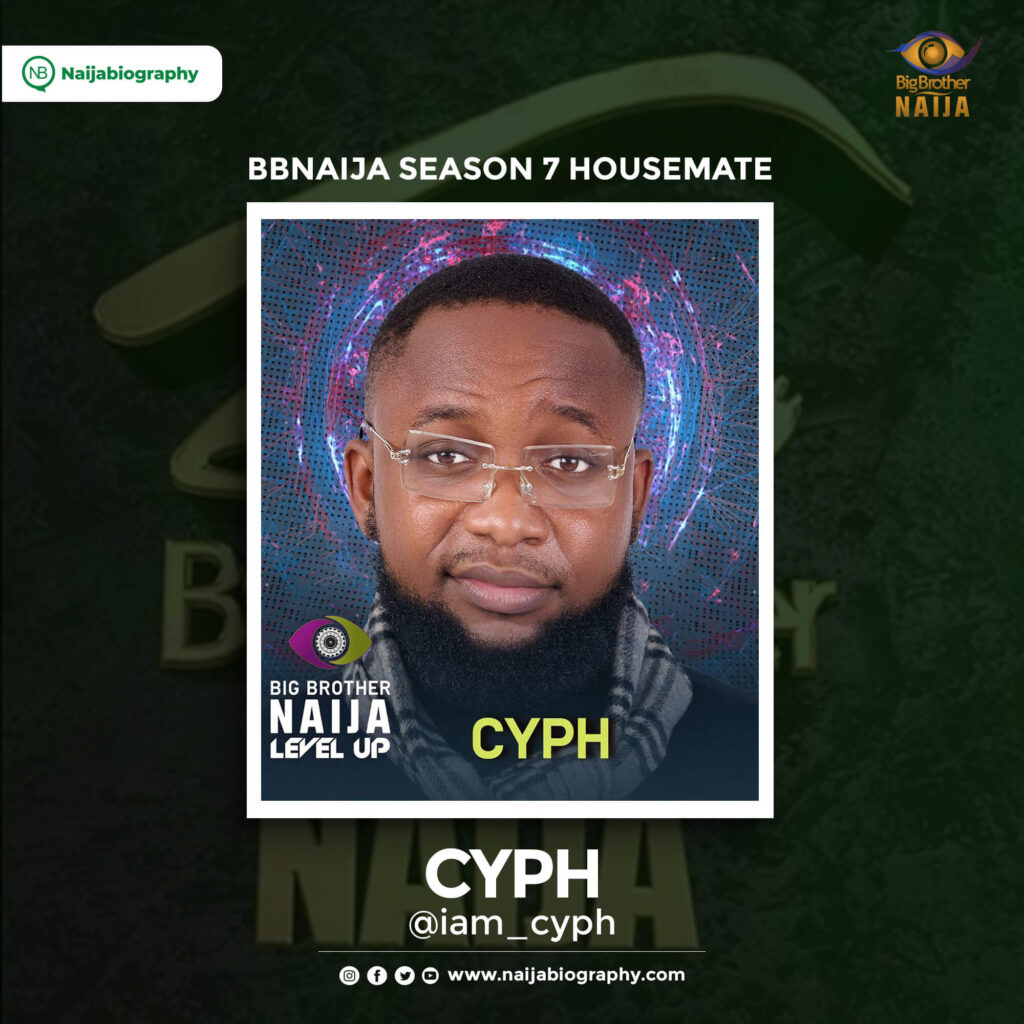 Bright Erekete, also known as Cyph, is into tech. Cyph said he brings drama, competition, and a fun cruise to big brother's house.
Amaka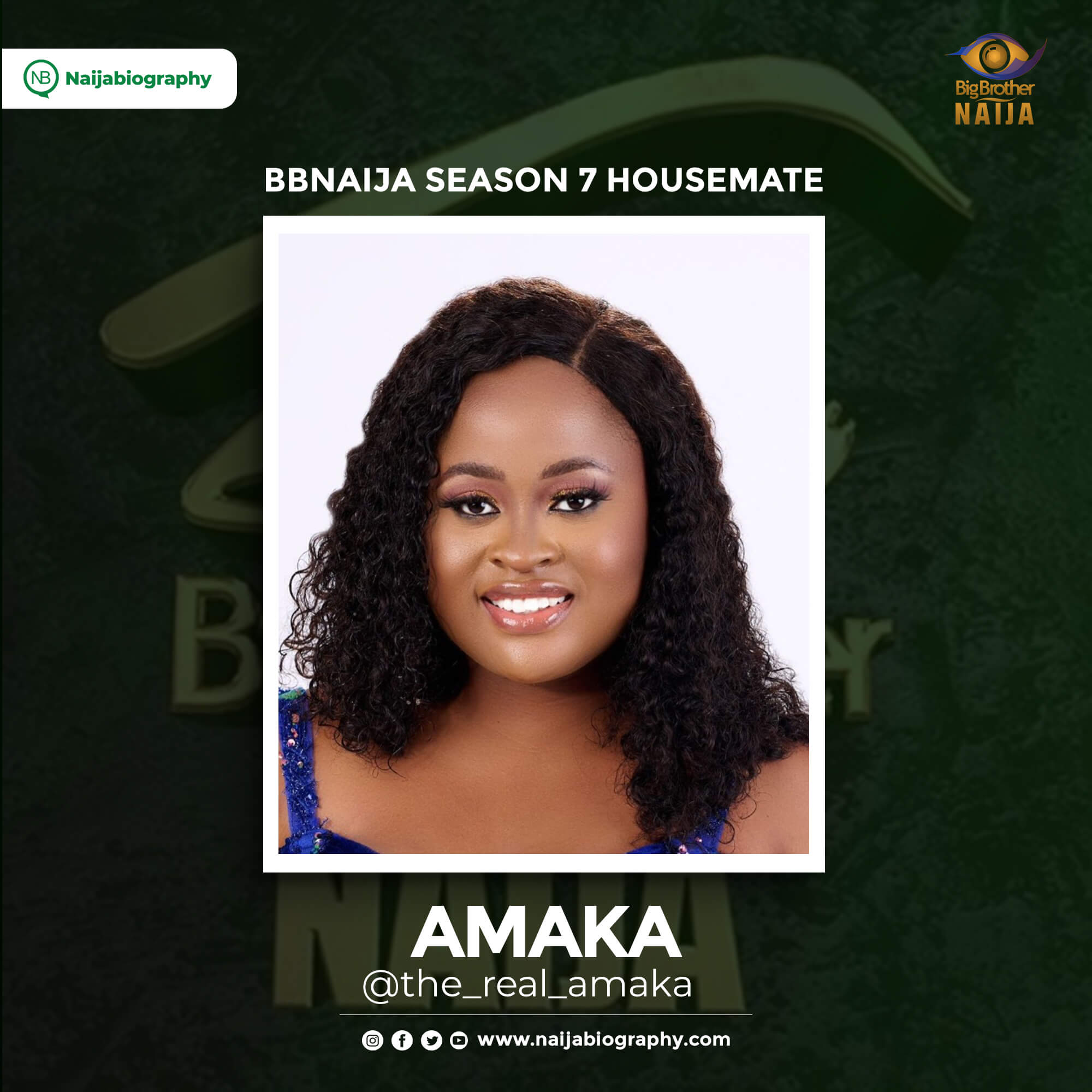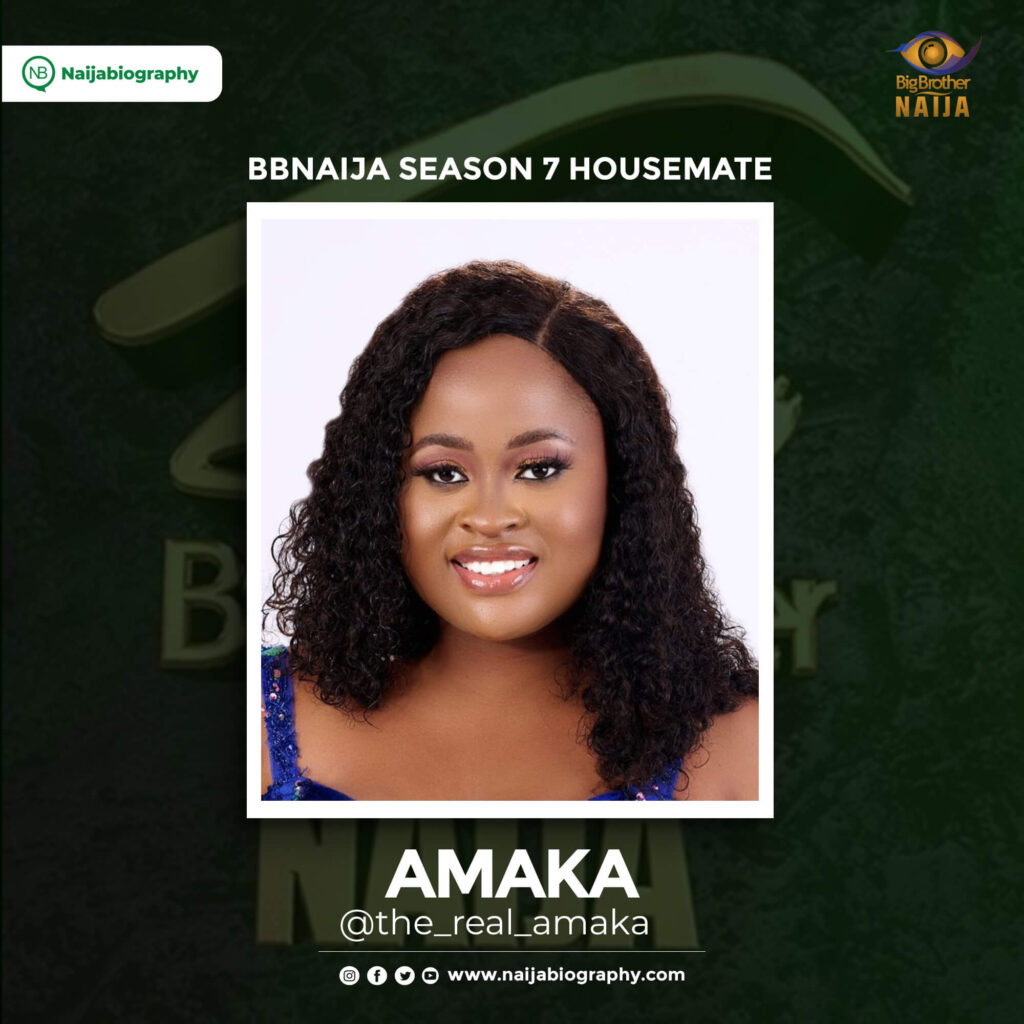 Amaka called herself "Nigerian Nicki Minaj." She stated that her strengths include being original and realistic, while her weaknesses are being too emotional and impatient.
Kess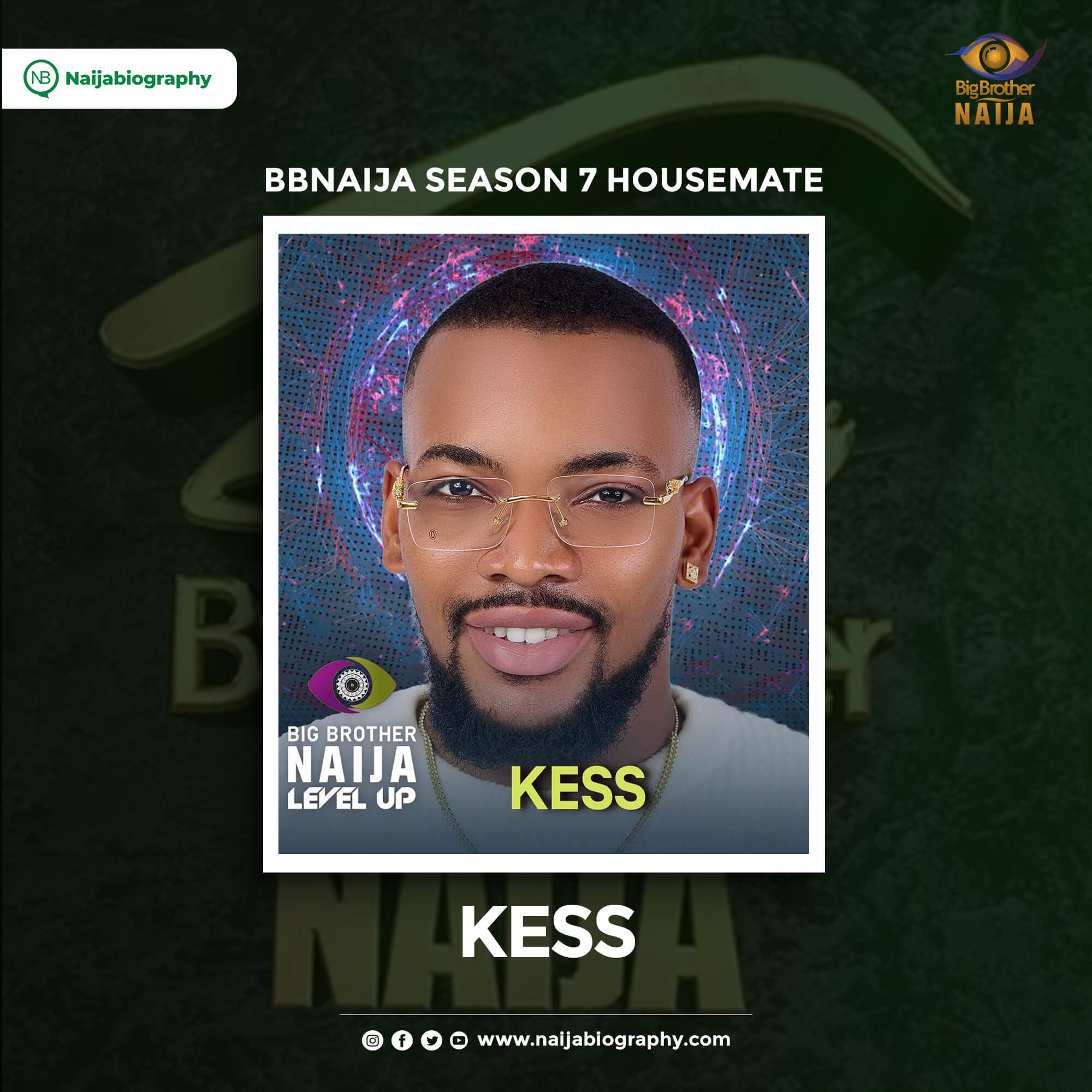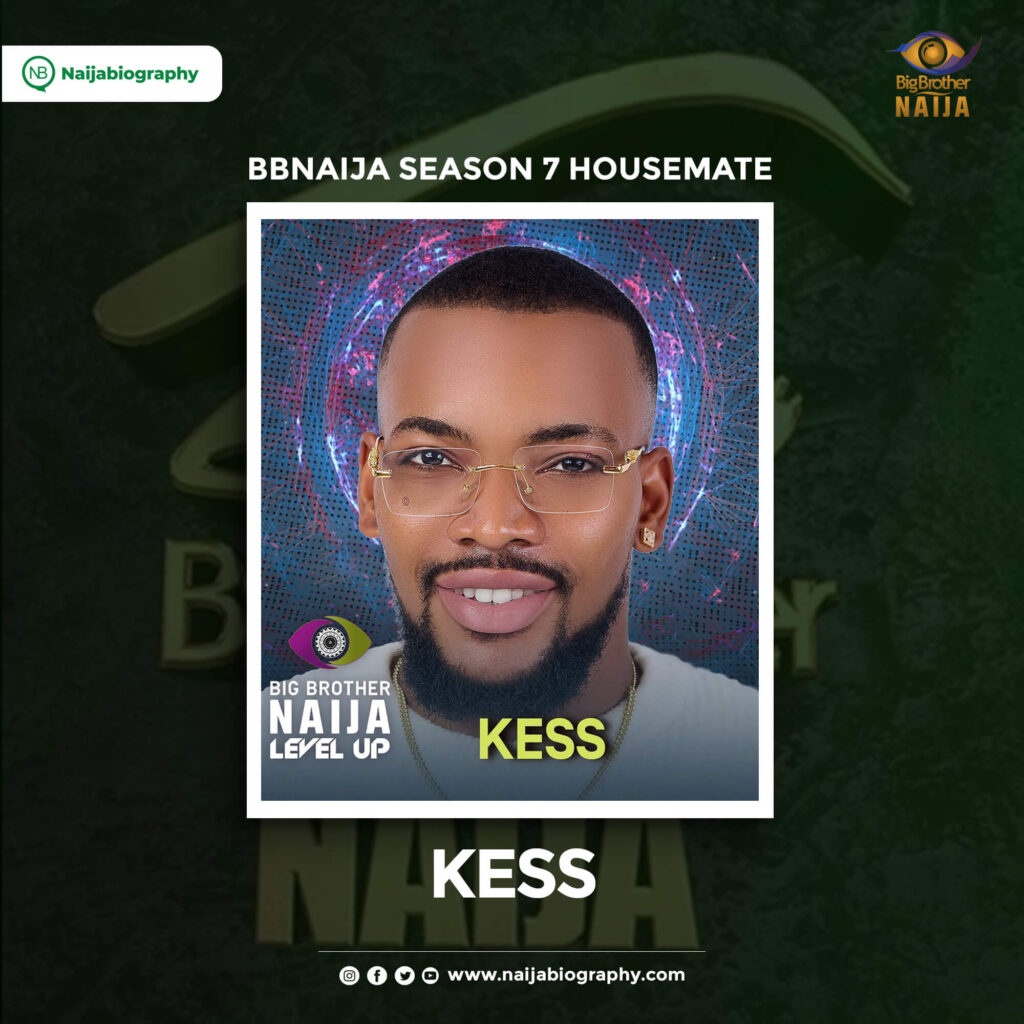 Kess is a married man. He said his wife approves of him having fun. Kess likes to vibe and cause trouble.
Daniella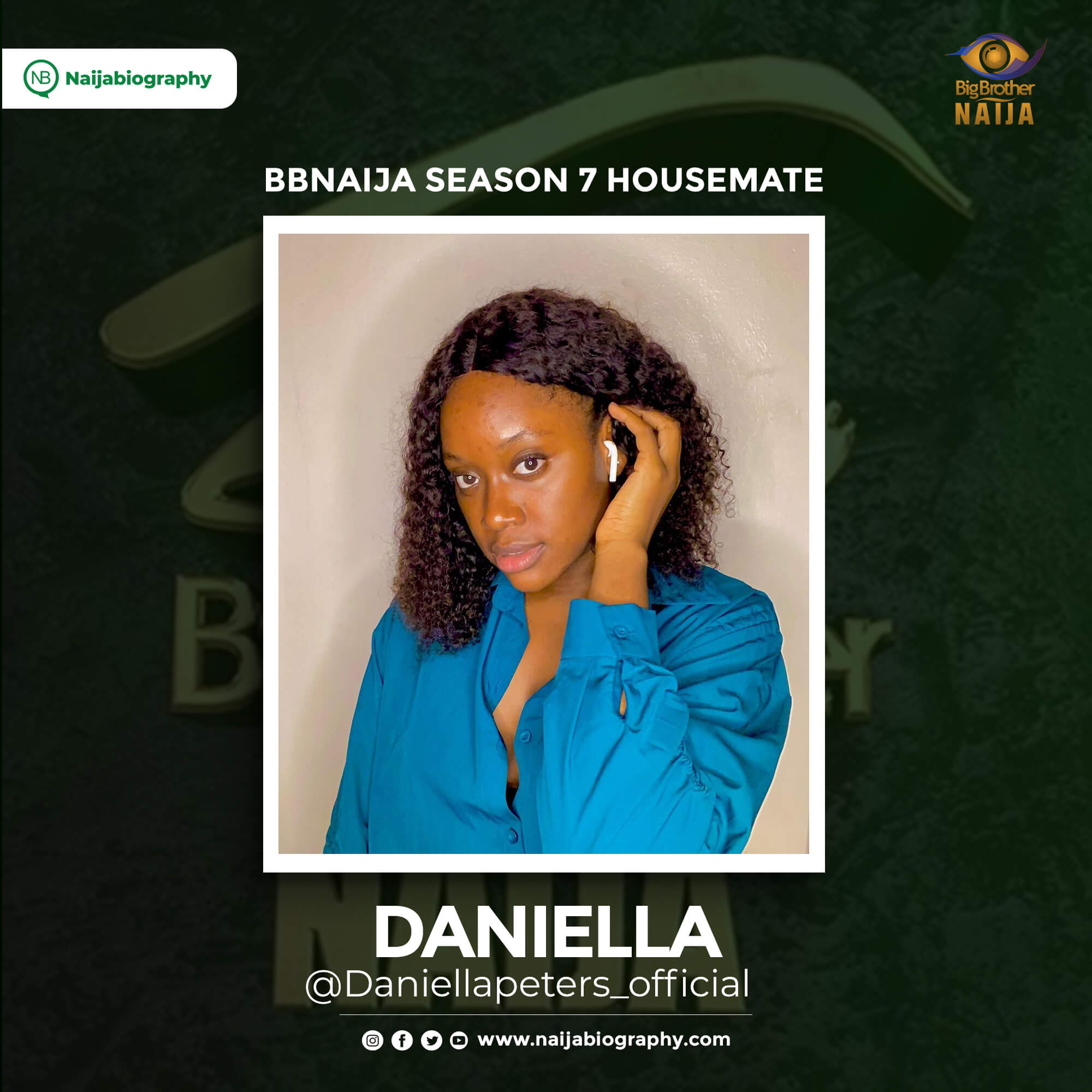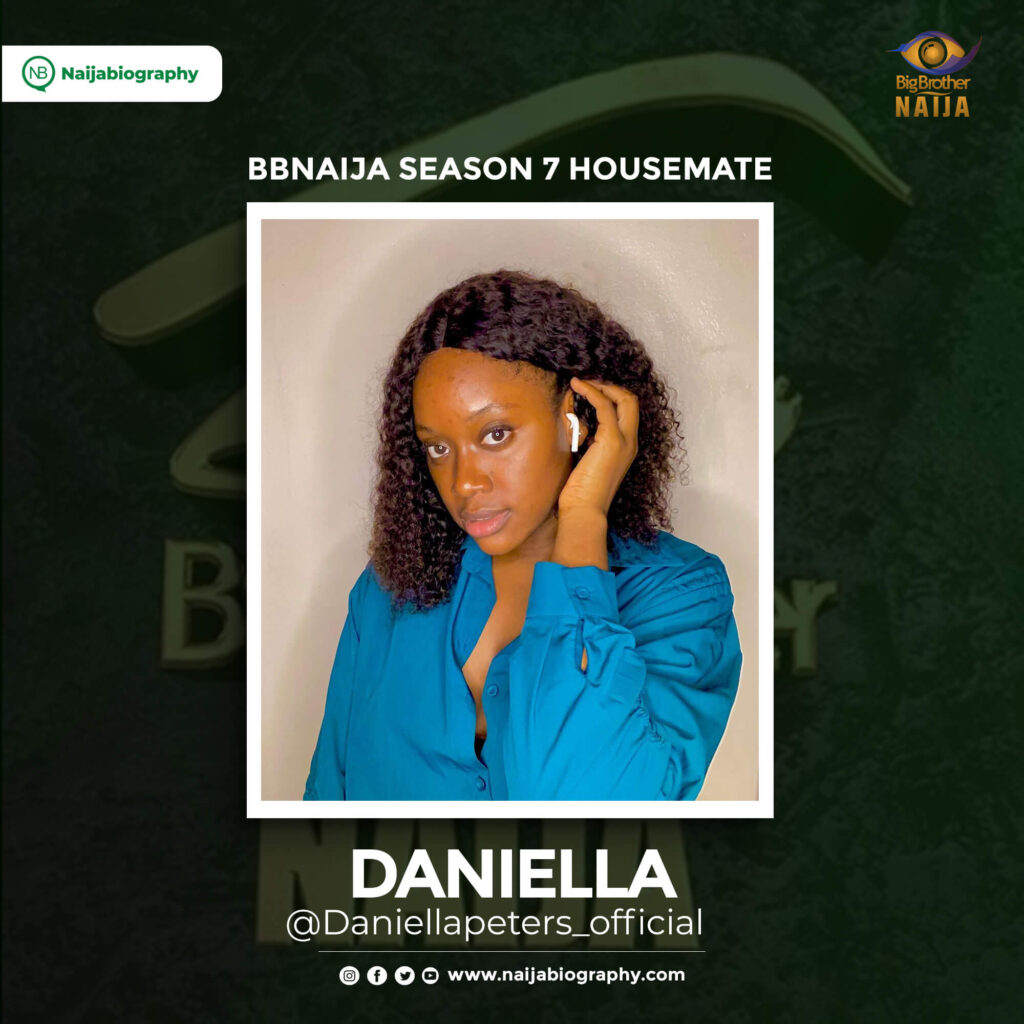 Daniella Peters, who is also known as Daniella, is a 22-year-old poet from Cross River State. She plans to make sure she is seen in the house and her presence is felt.
PharmSavi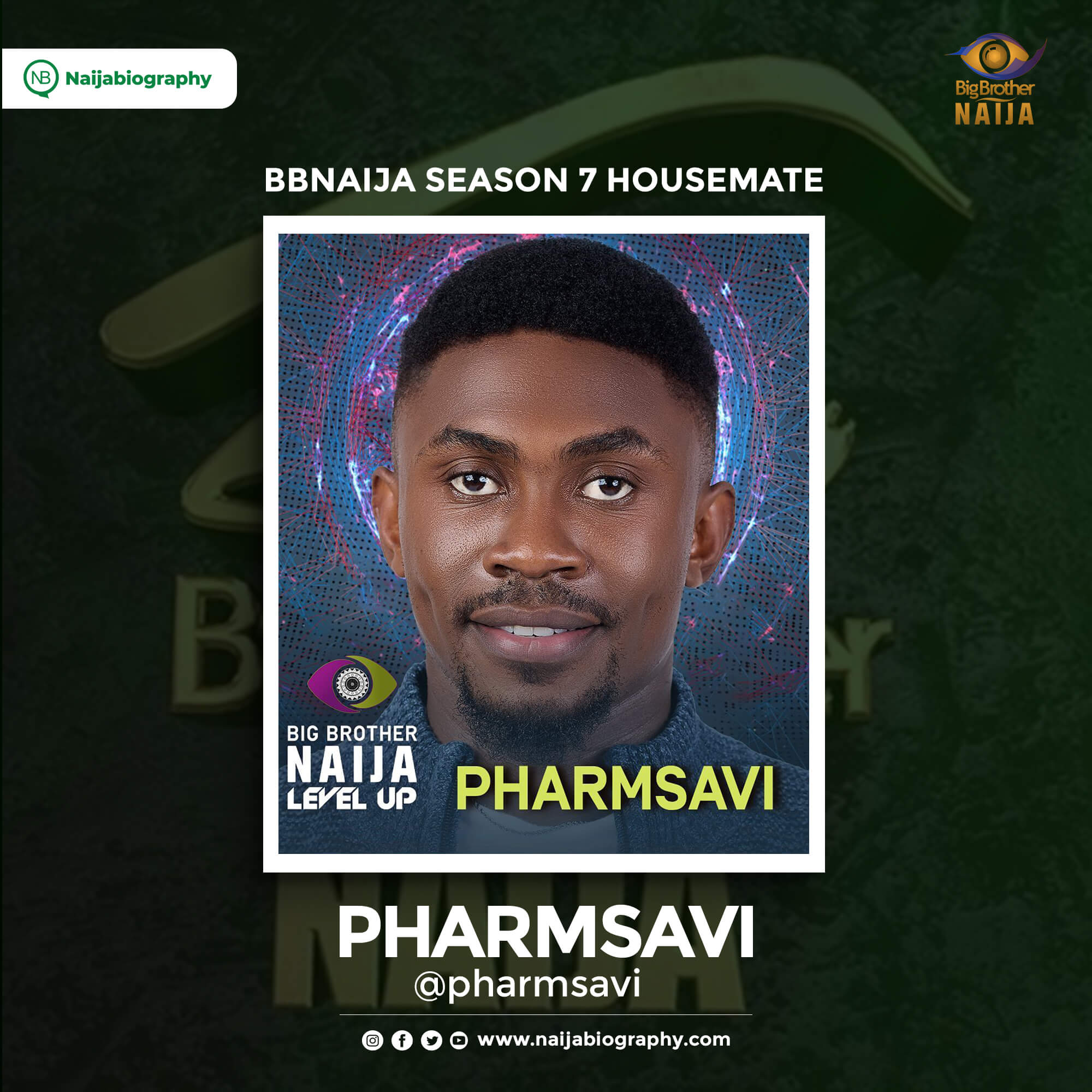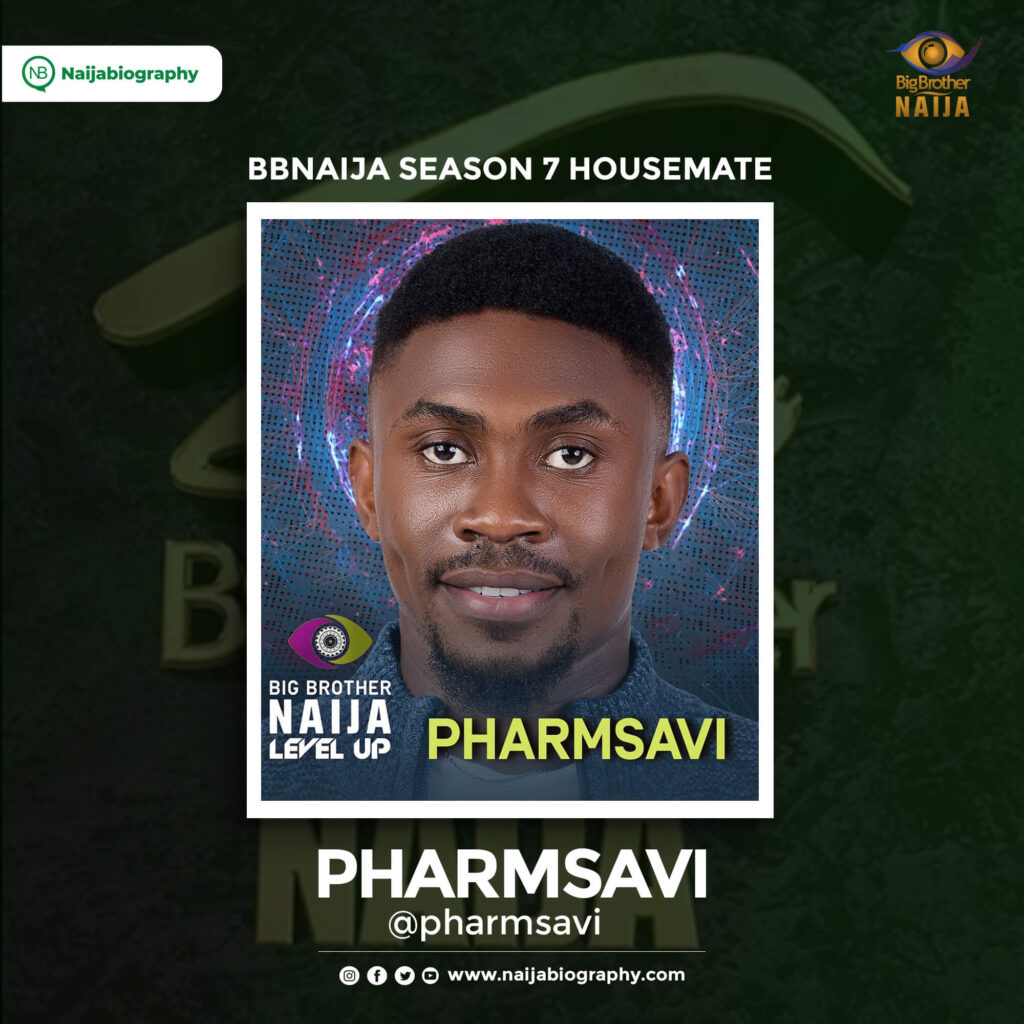 Saviour Akpan, who is also known as PharmSavi, is from Akwa Ibom State. PharmSavi said he's super confident and a gentleman with an amazing sense of humour. He promises to be focused and entertaining during his time in the house.
Phyna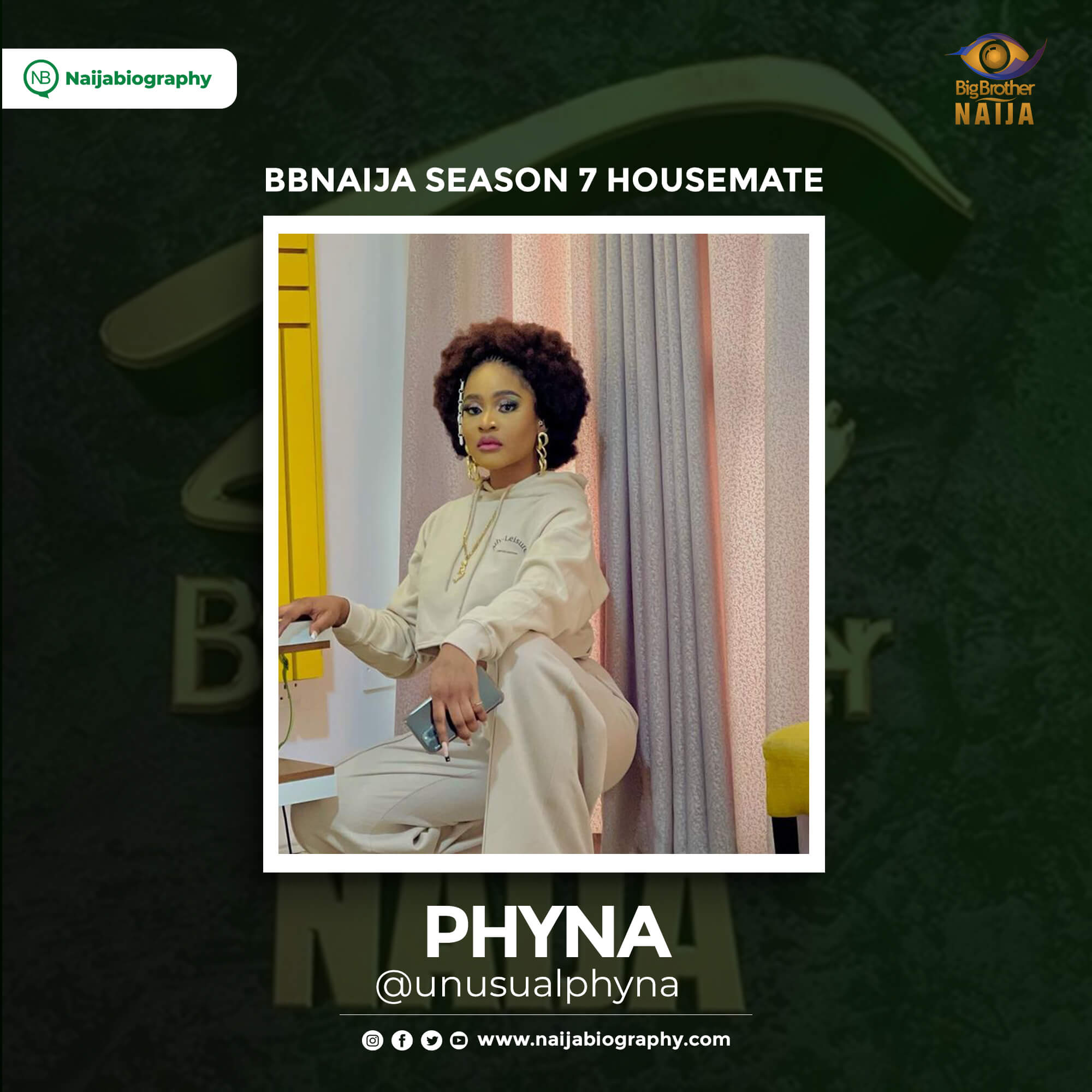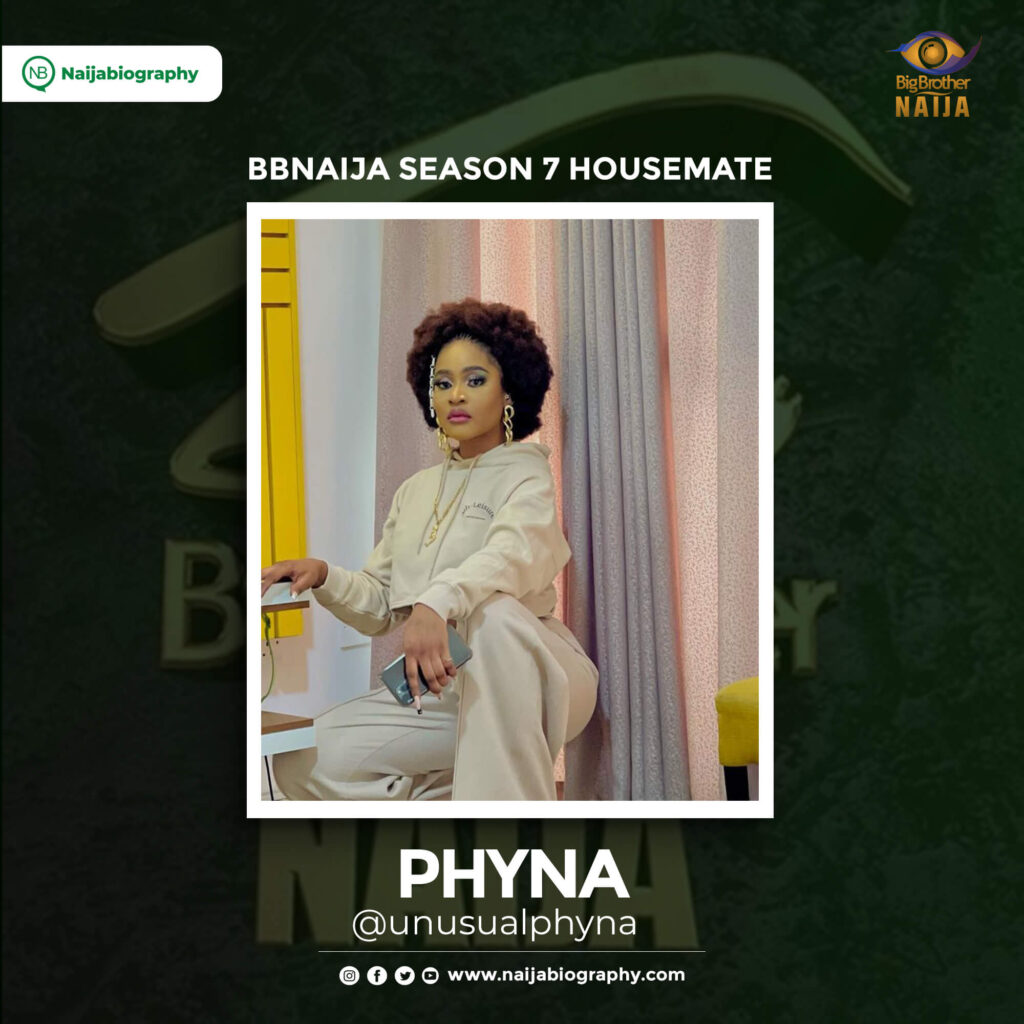 Josephina, who is known as Phyna, is from Edo State. She believes that Big Brother Naija fans will love her because she's jovial, but they might find her too strict.
Bryann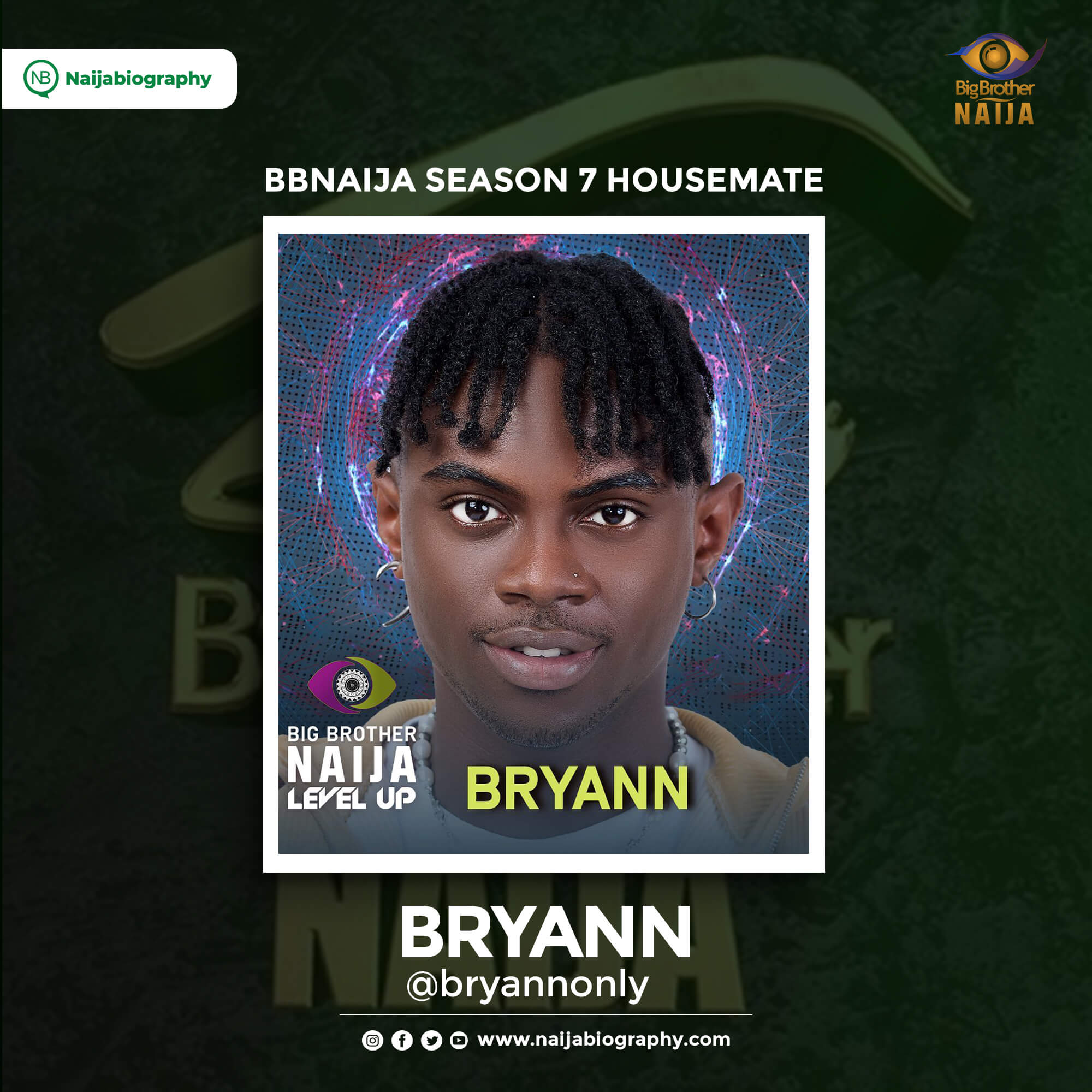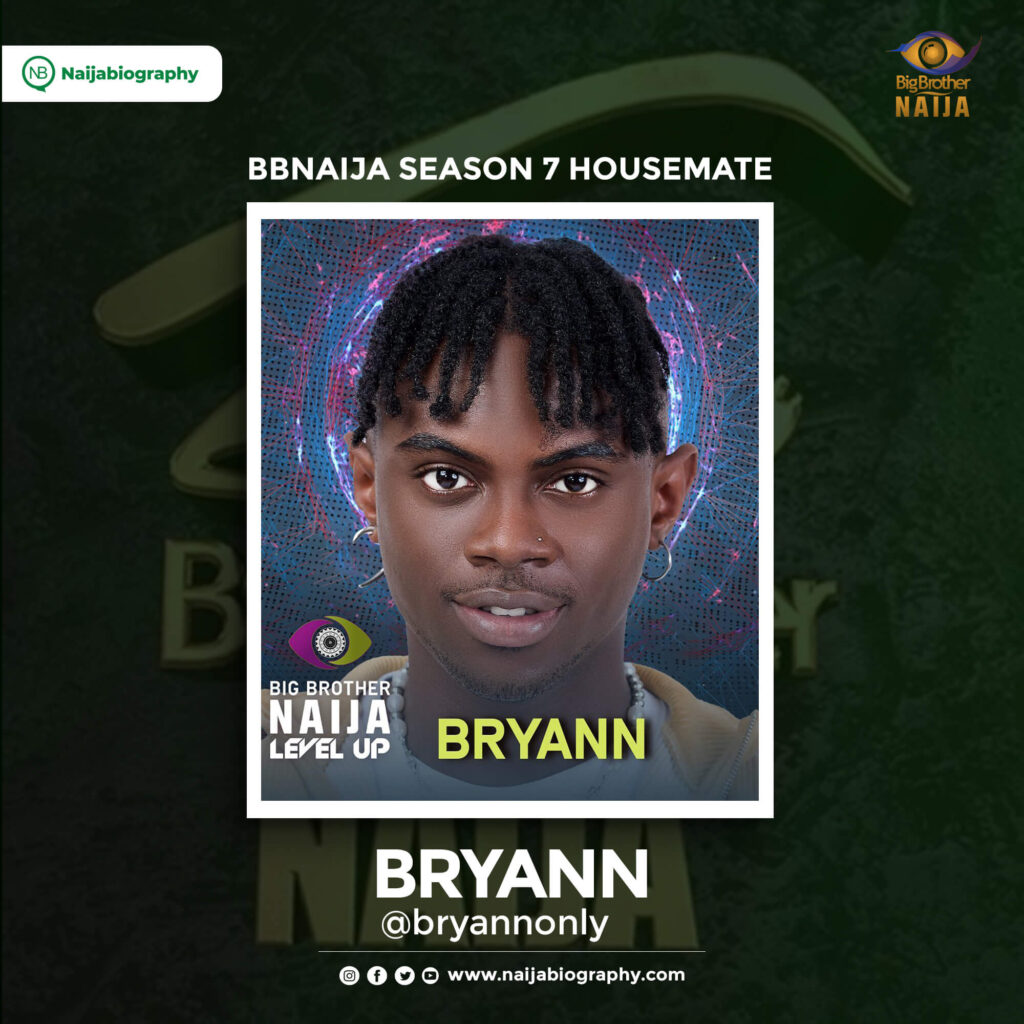 Brian, popularly known as Bryann, is a music producer from Imo State. Vibes, big energy, and swag are the things that Bryann promises to bring to Big Brother Season 7.
Christy O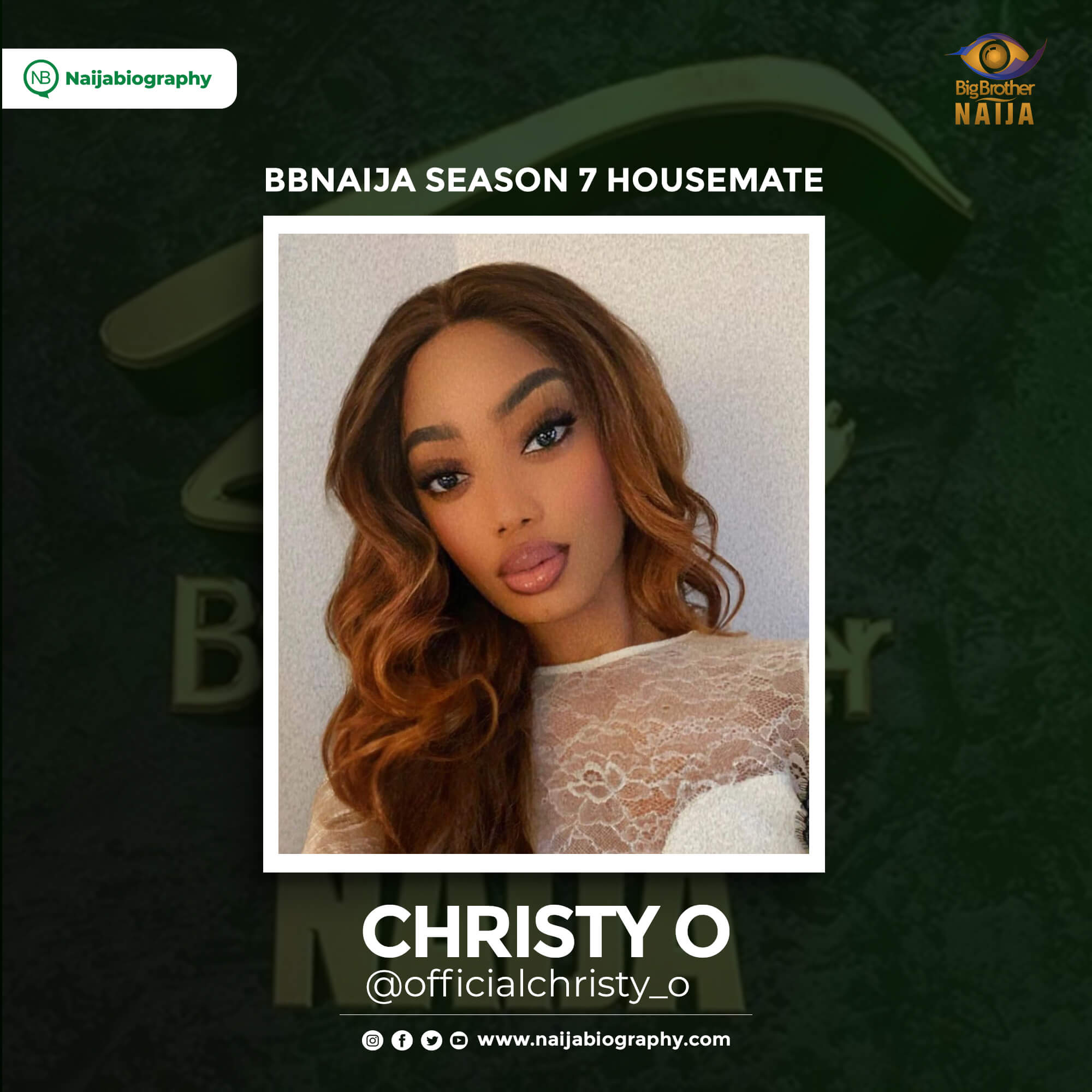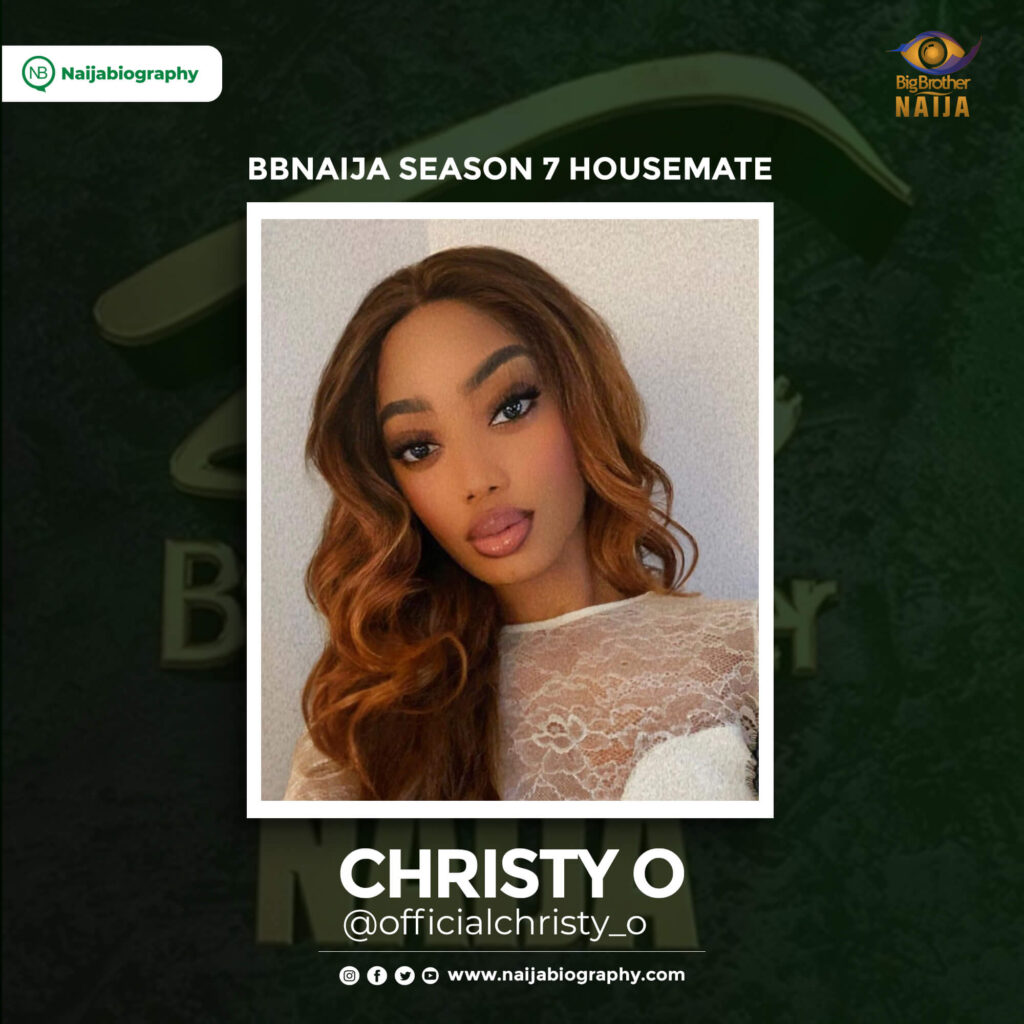 Christy O is from Ondo State. She considers herself to be a "funny, smart, hard-working extrovert," and she acknowledges that on any given day, you are more than likely to find her "where the fun is." She believes in giving people a second opportunity. Christy O makes time to create poems when she's not hiking or having a picnic with her close friends.
Sheggz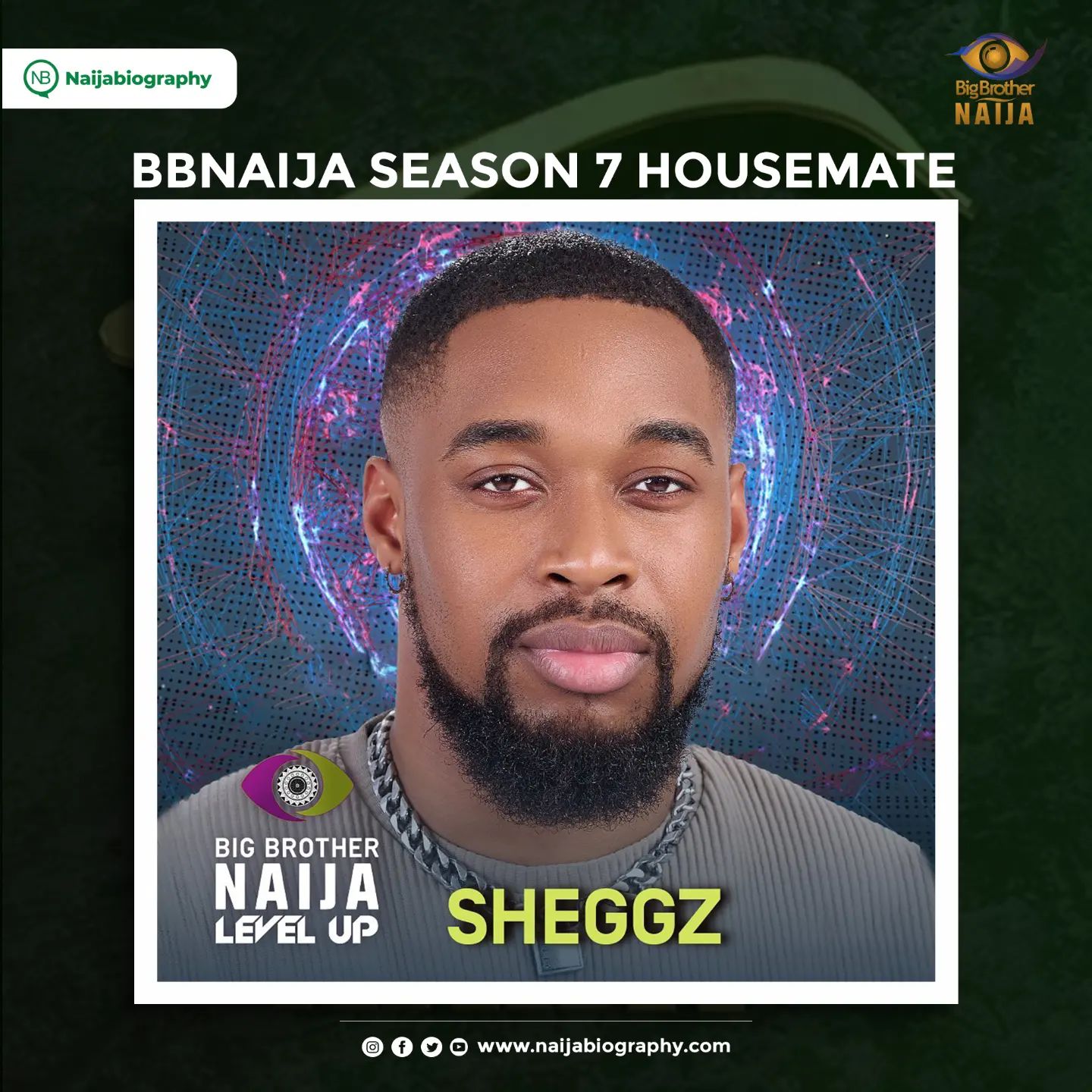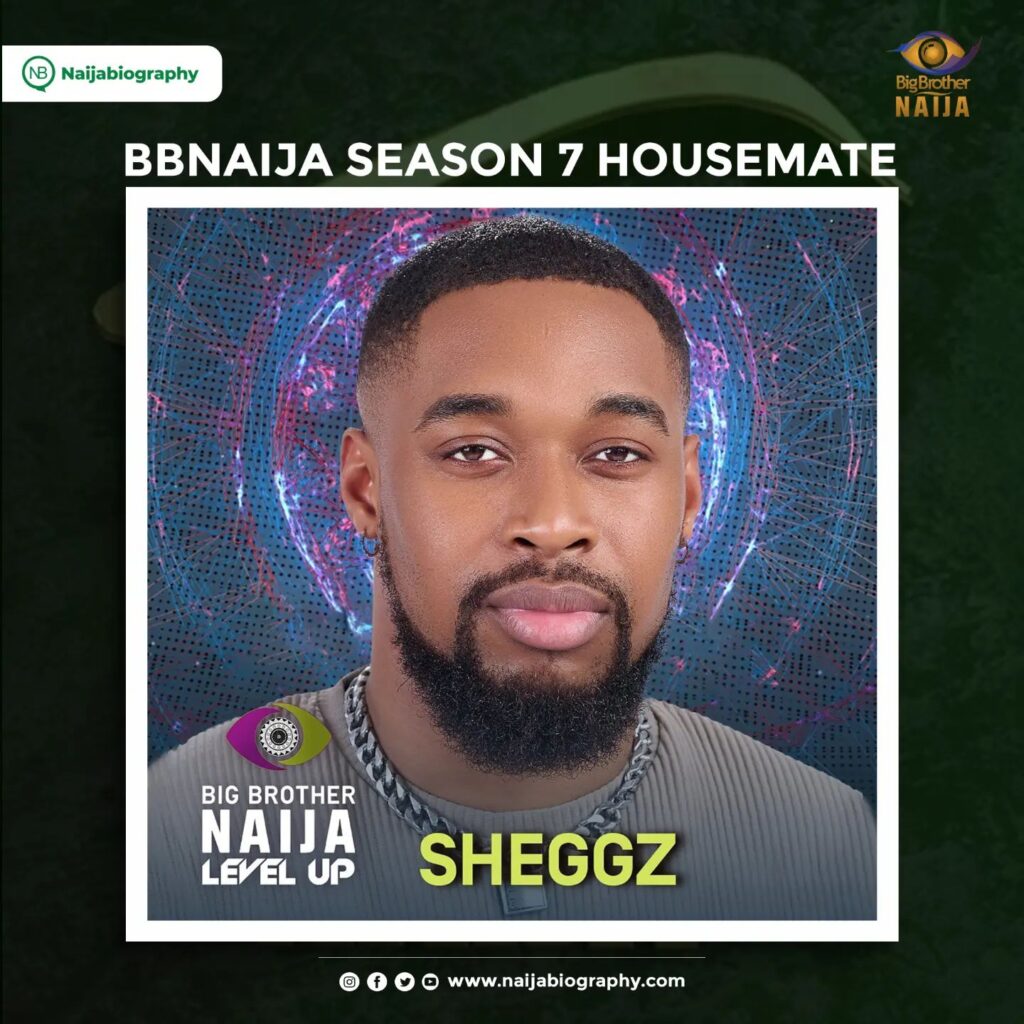 Segun, a housemate in the BBNaija known as Sheggz, is a professional footballer and actor. He says he is real, honest, direct, and loving, traits which will keep him in the game. He admits he would be surprised if anyone in the house hated him at first sight.
Bella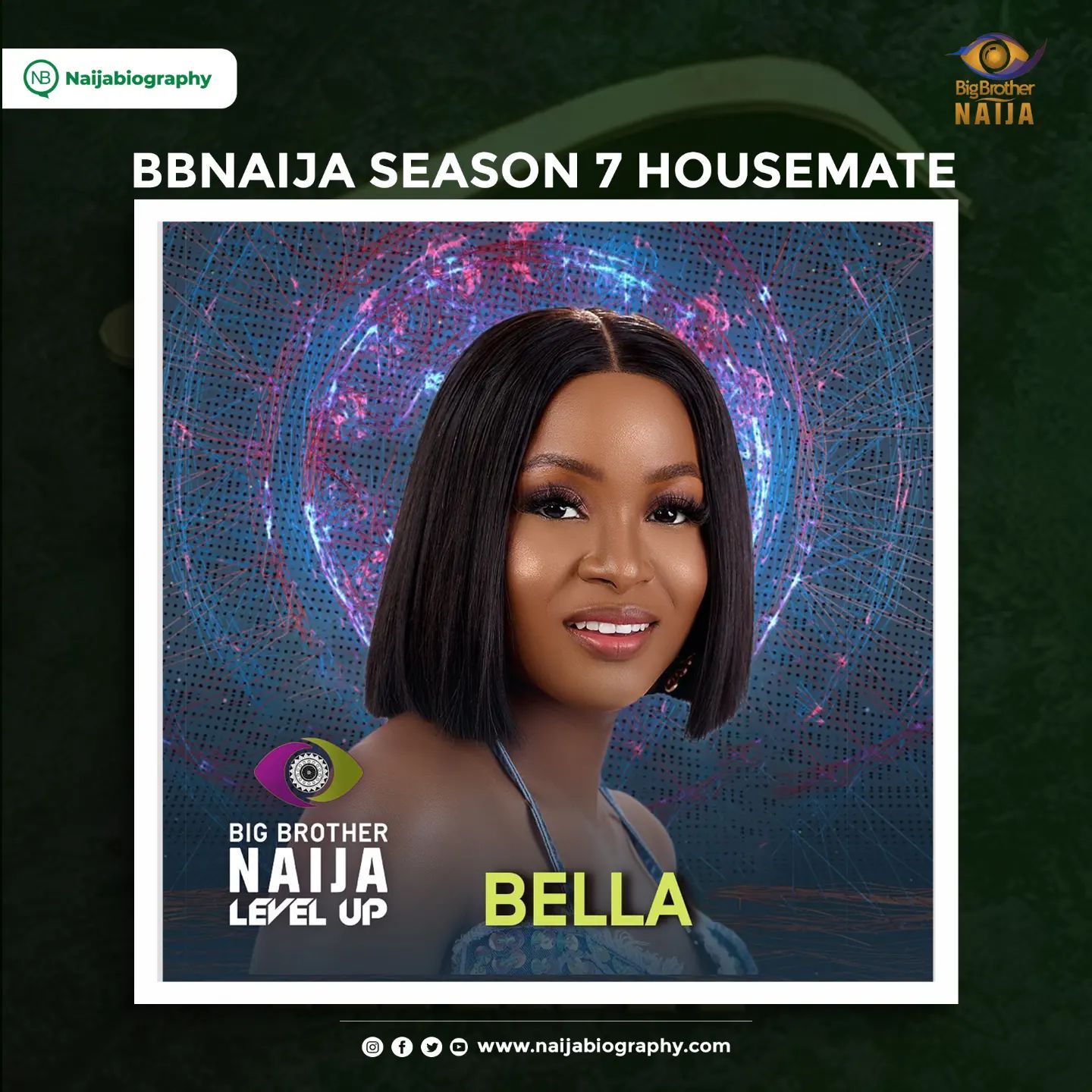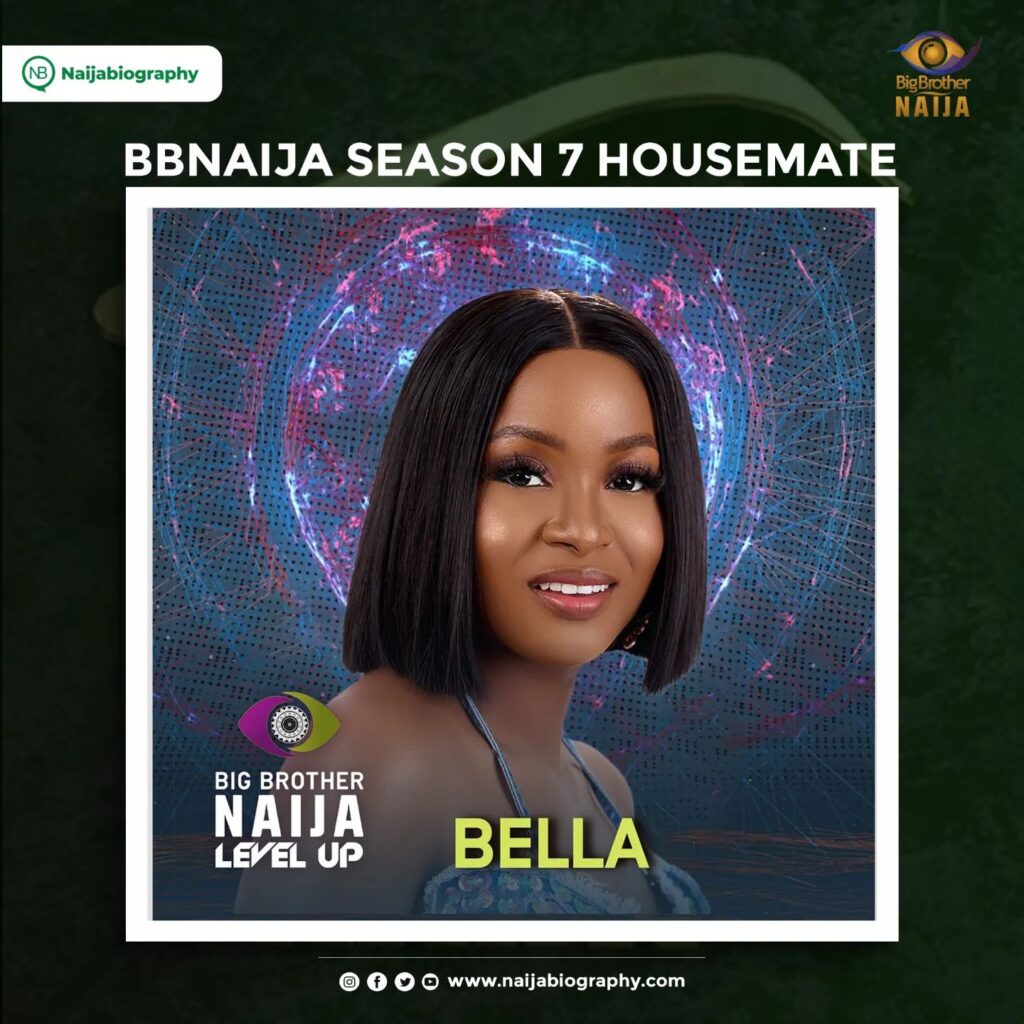 Bella Okagbue is from Anambra State. She loves to have a good time and describes herself as " the life of the party."
Eloswag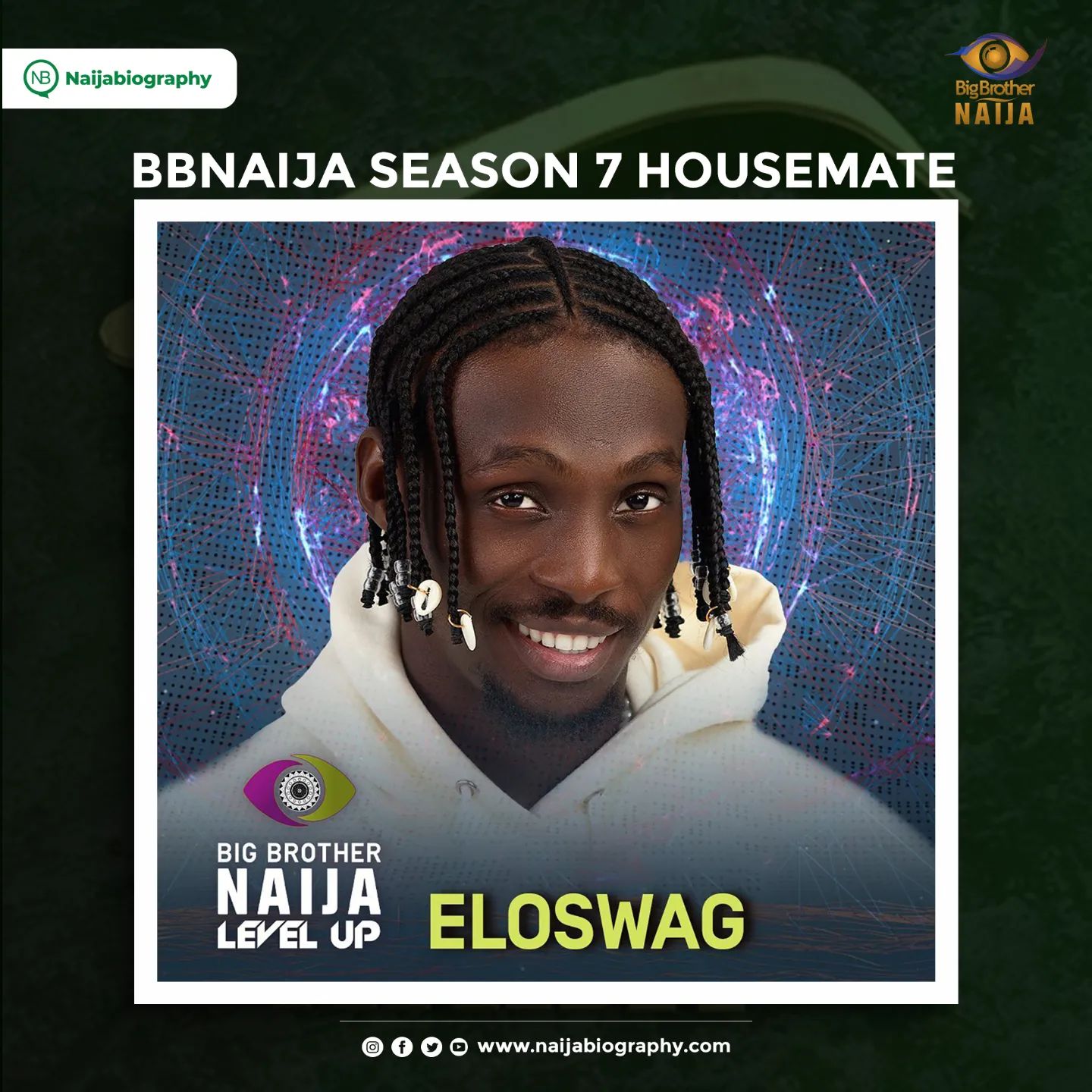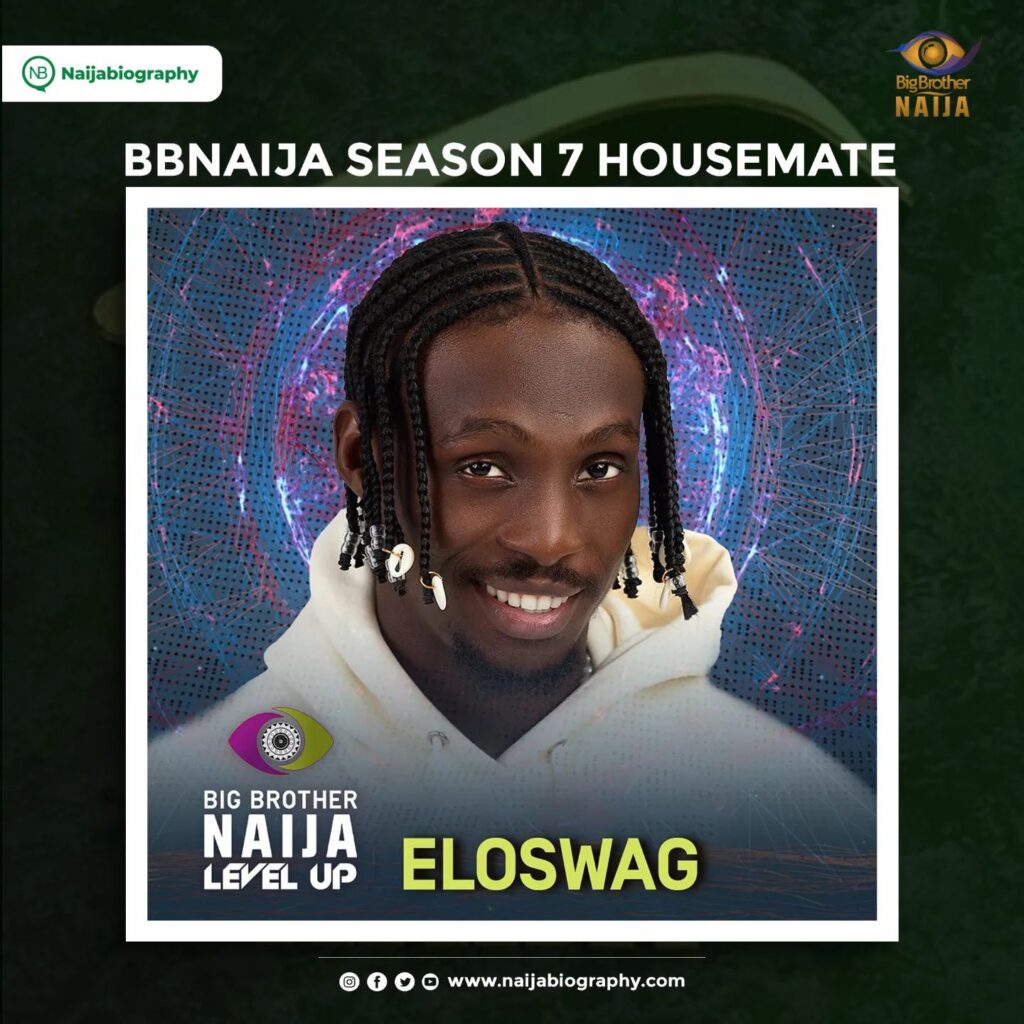 Eloswag states that he embodies entertainment and is a dancer.
Doyin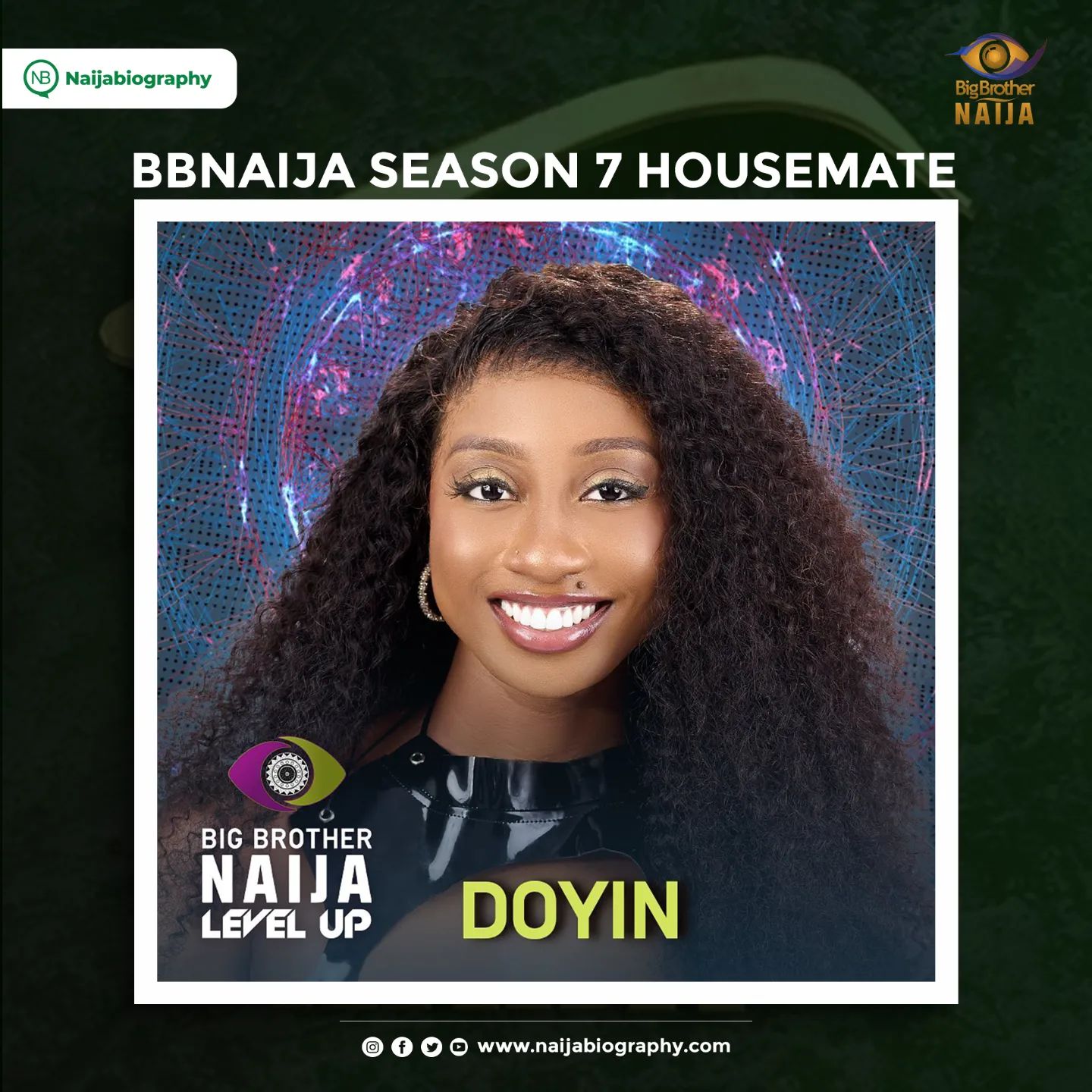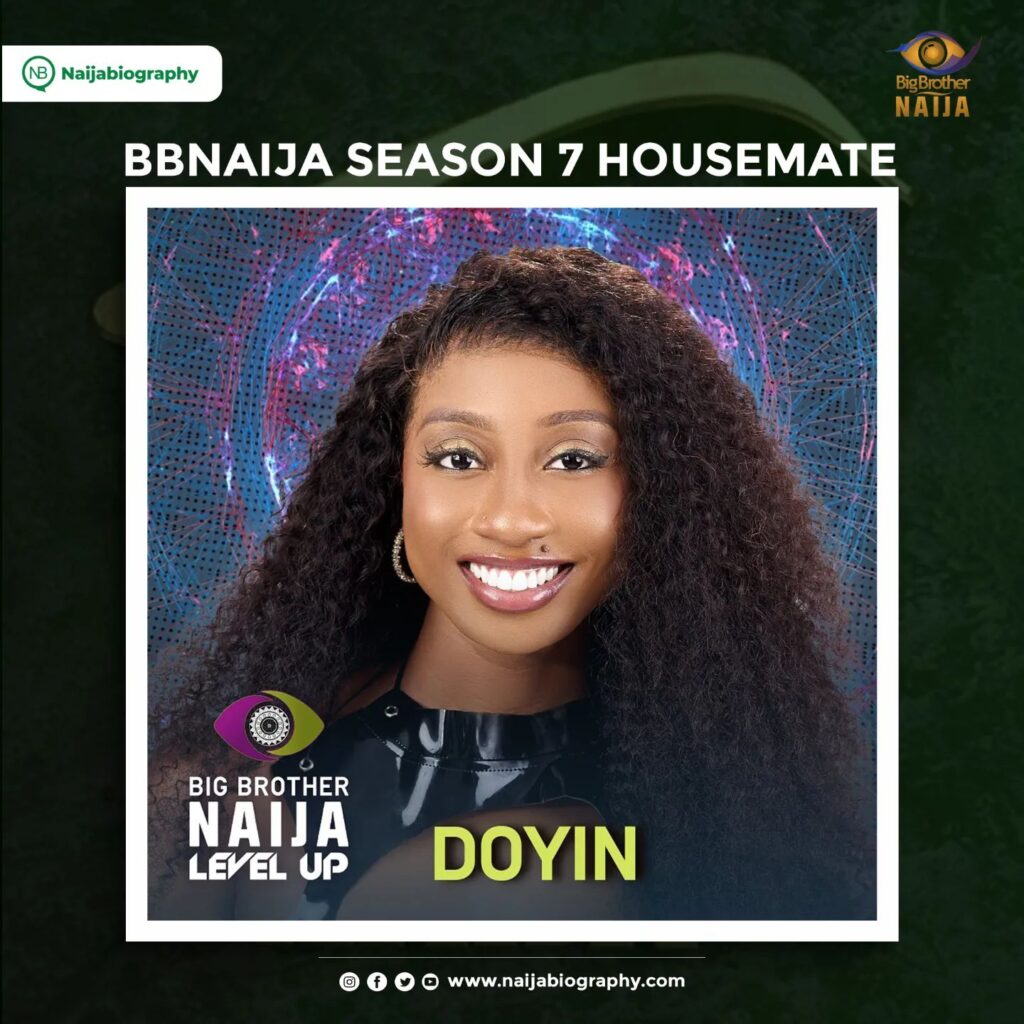 Doyinsola David is from Ondo State. she says she is a mixture of Michelle Obama and Cardi B. She's bringing happy vibes and disrespect to people that don't respect themselves.
Adekunle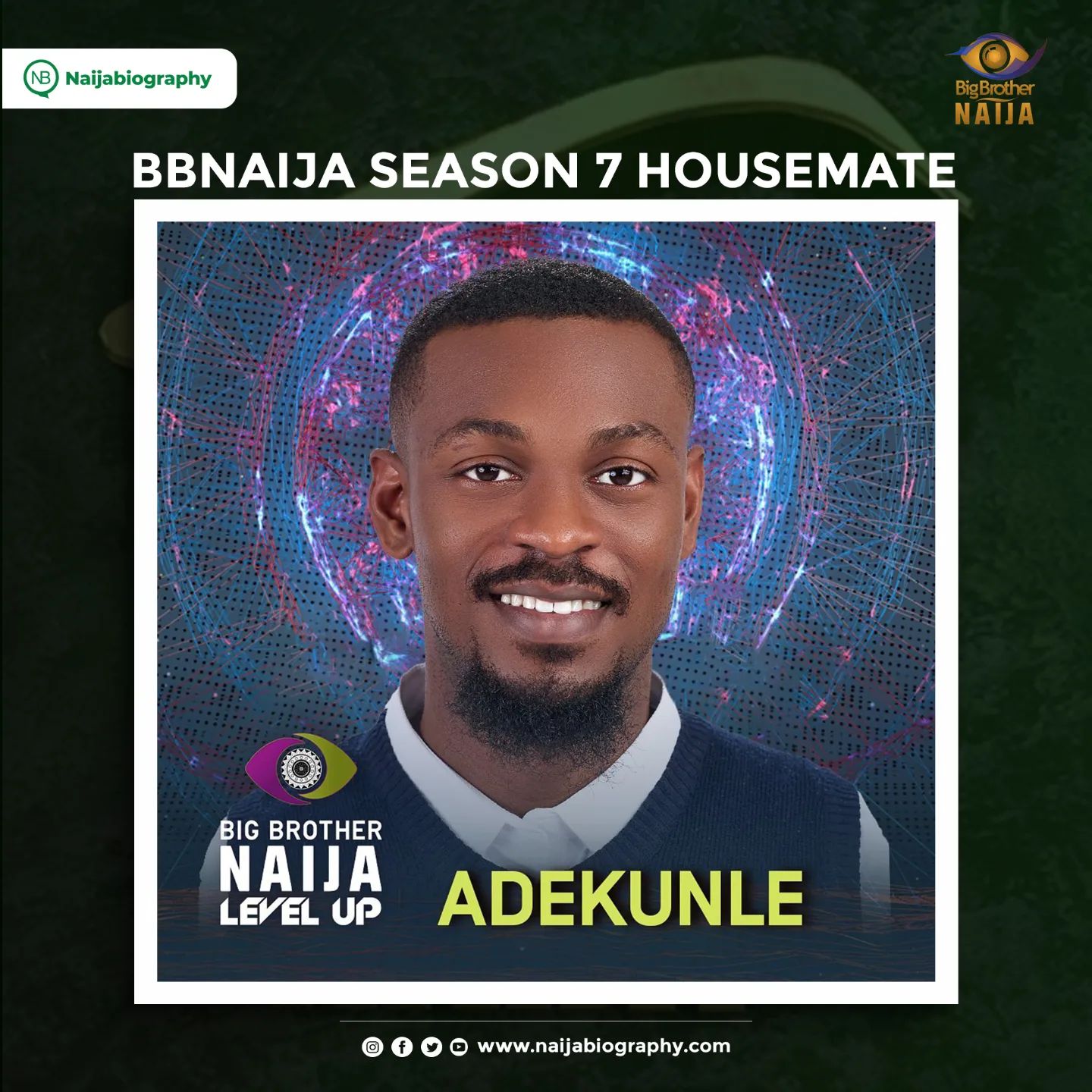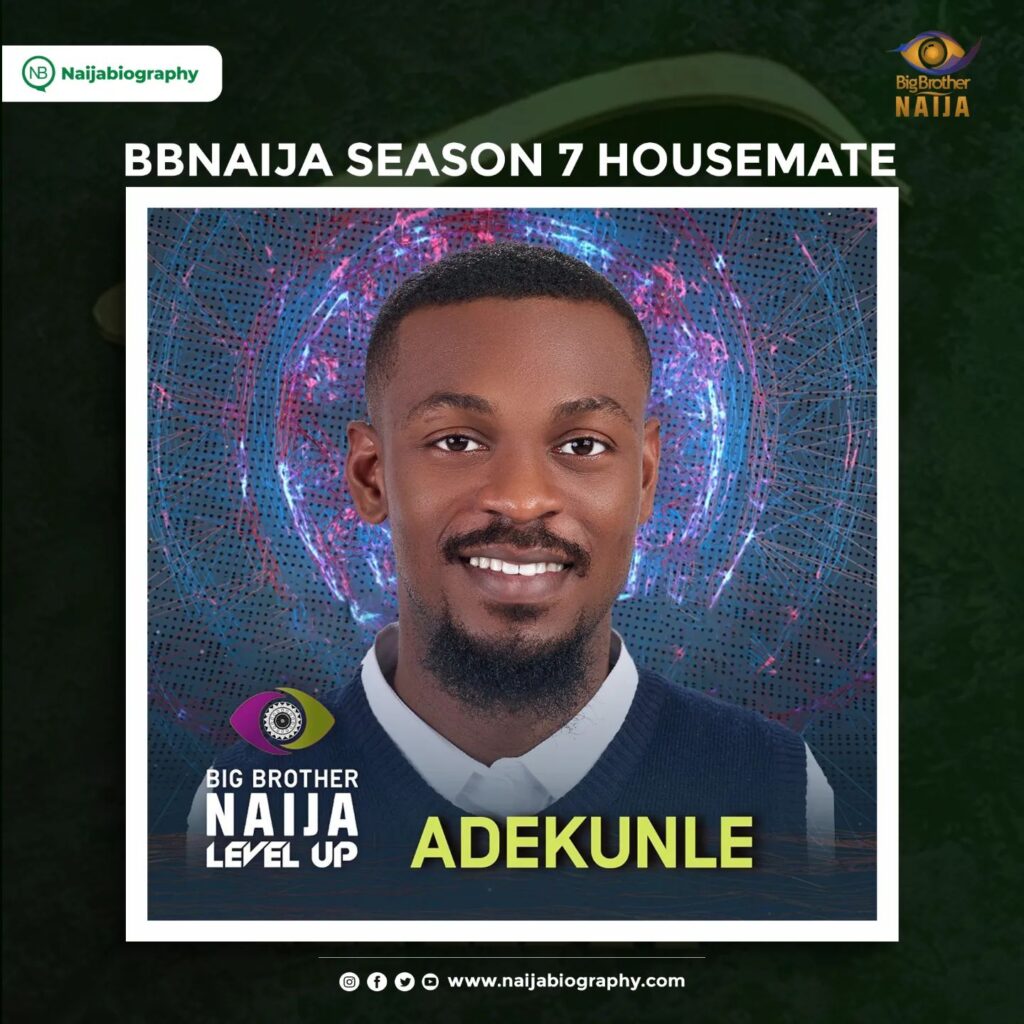 Adekunle promises that he's bringing in some trouble. He describes himself as a Lagos Island boy. Adekunle plans to take things to the next level by making sure he's got a bit of an opinion on everyone's business.
Allysyn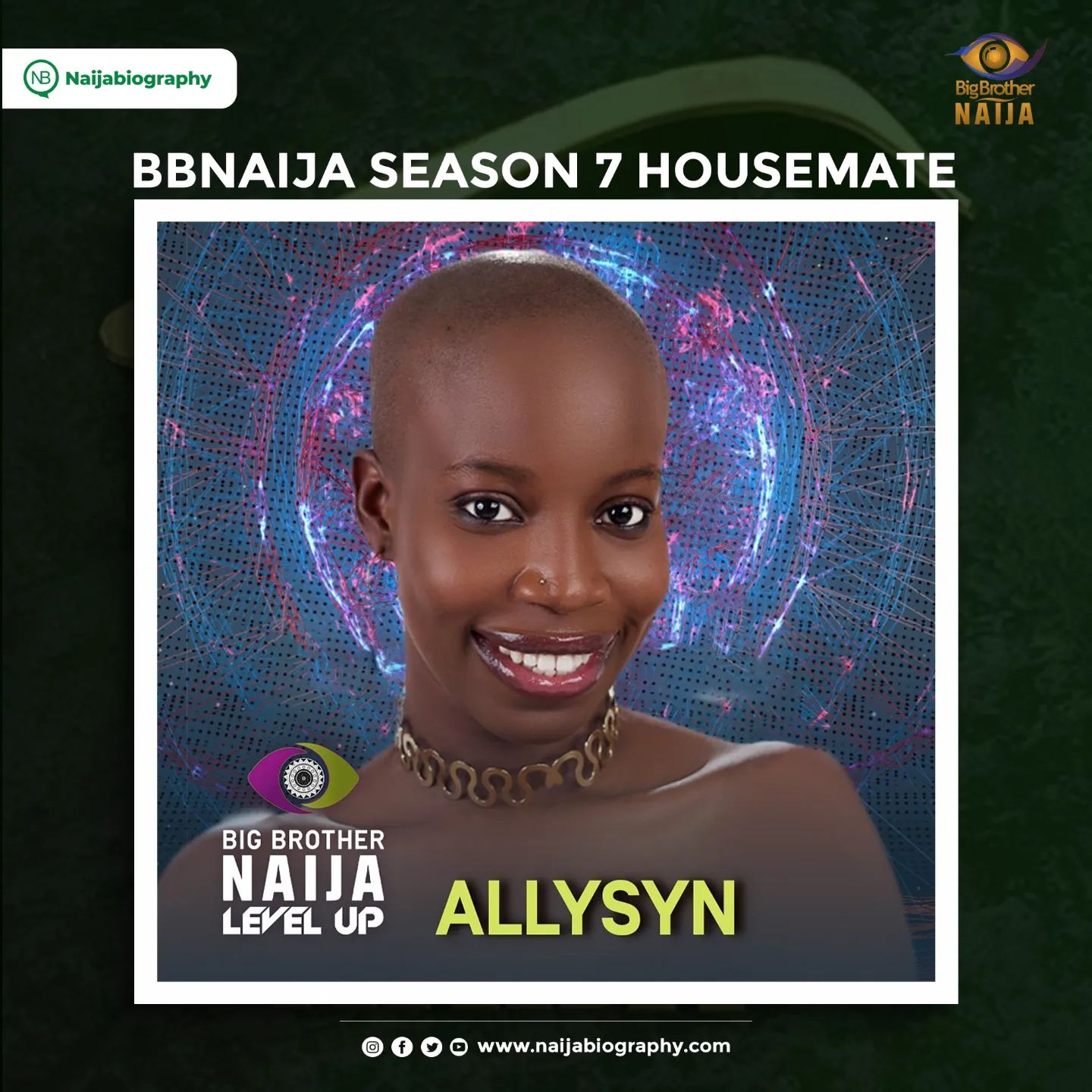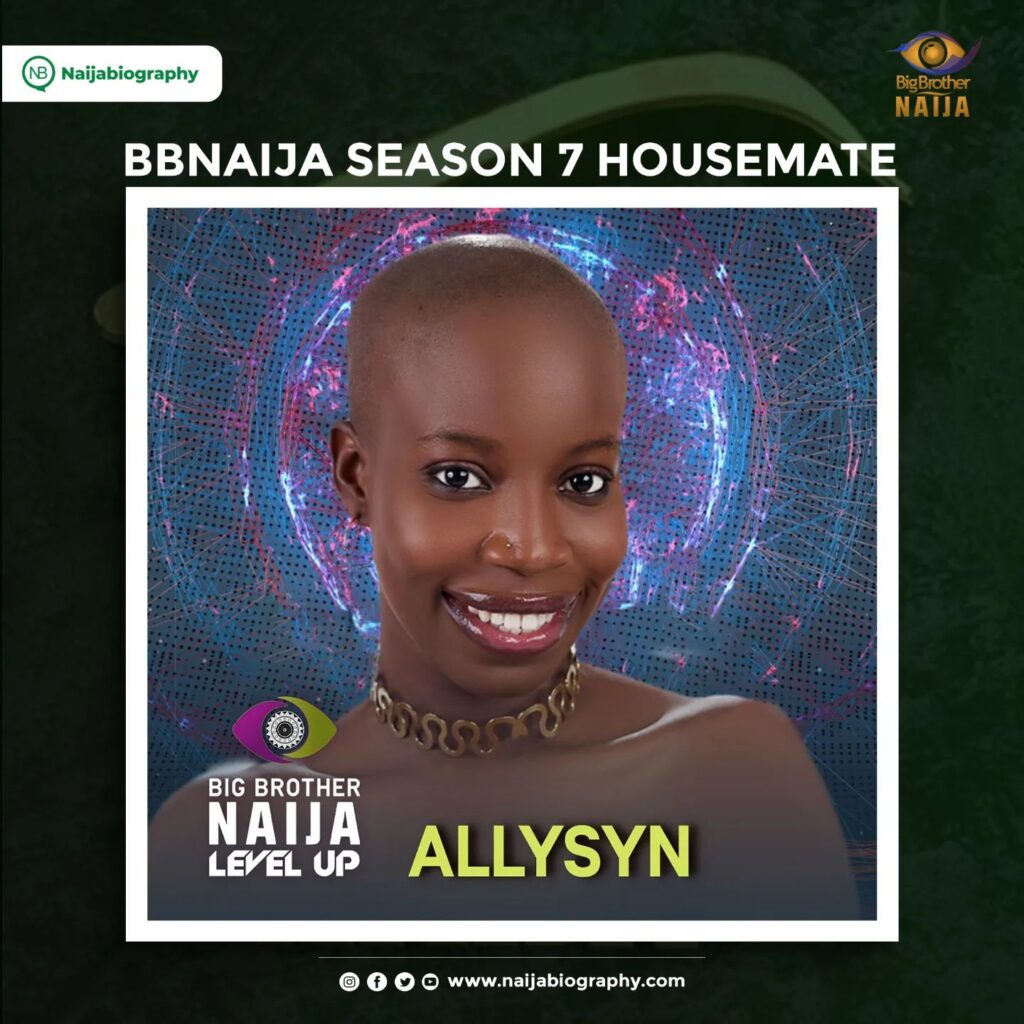 Allysyn Audu is a model. She came to make a name for herself on the show. Allysyn believes that she's going to stand out in the house because she's different, unique and open-minded. She's "very single" and plans to shoot her shot should she meet someone she's attracted to in Biggie's house.
Dotun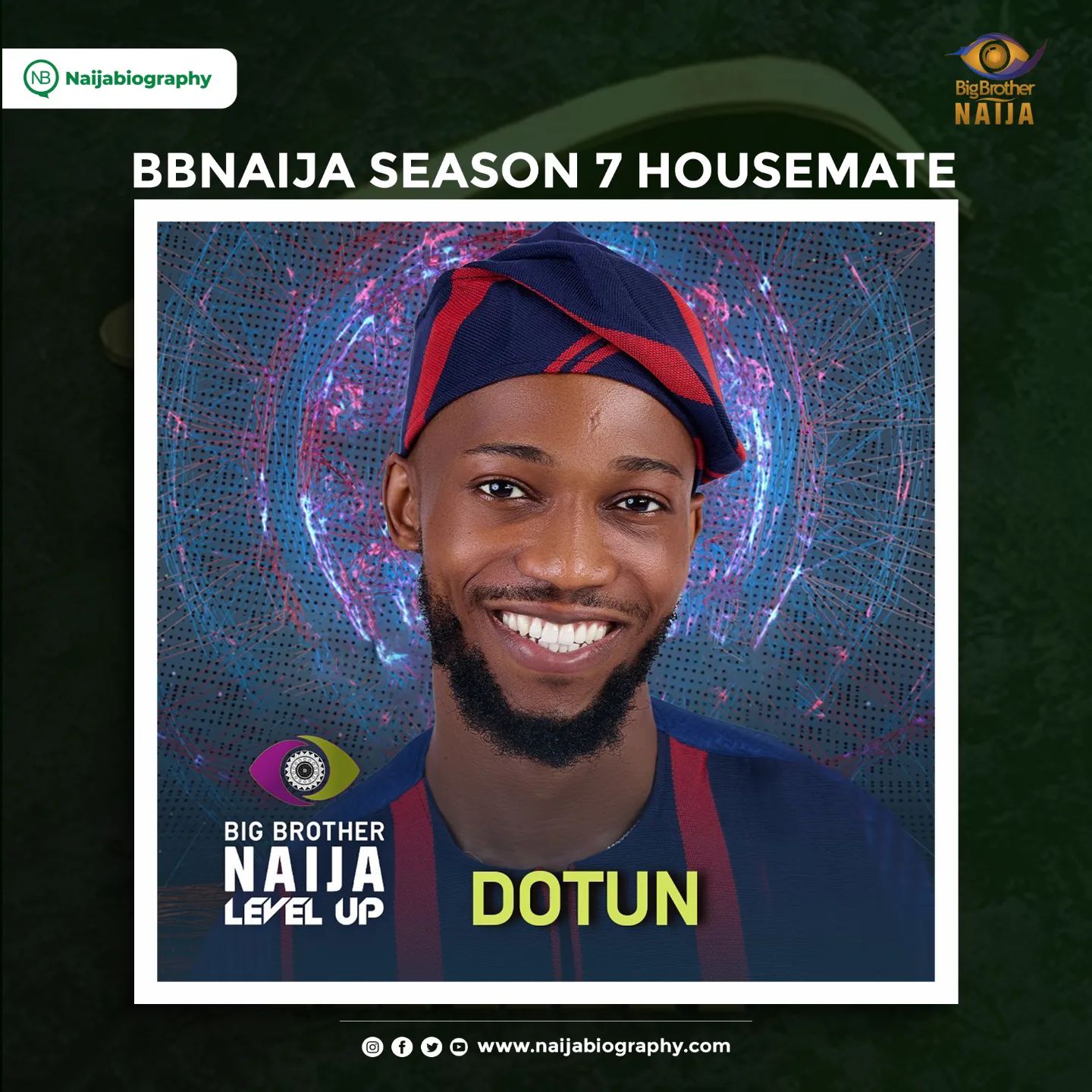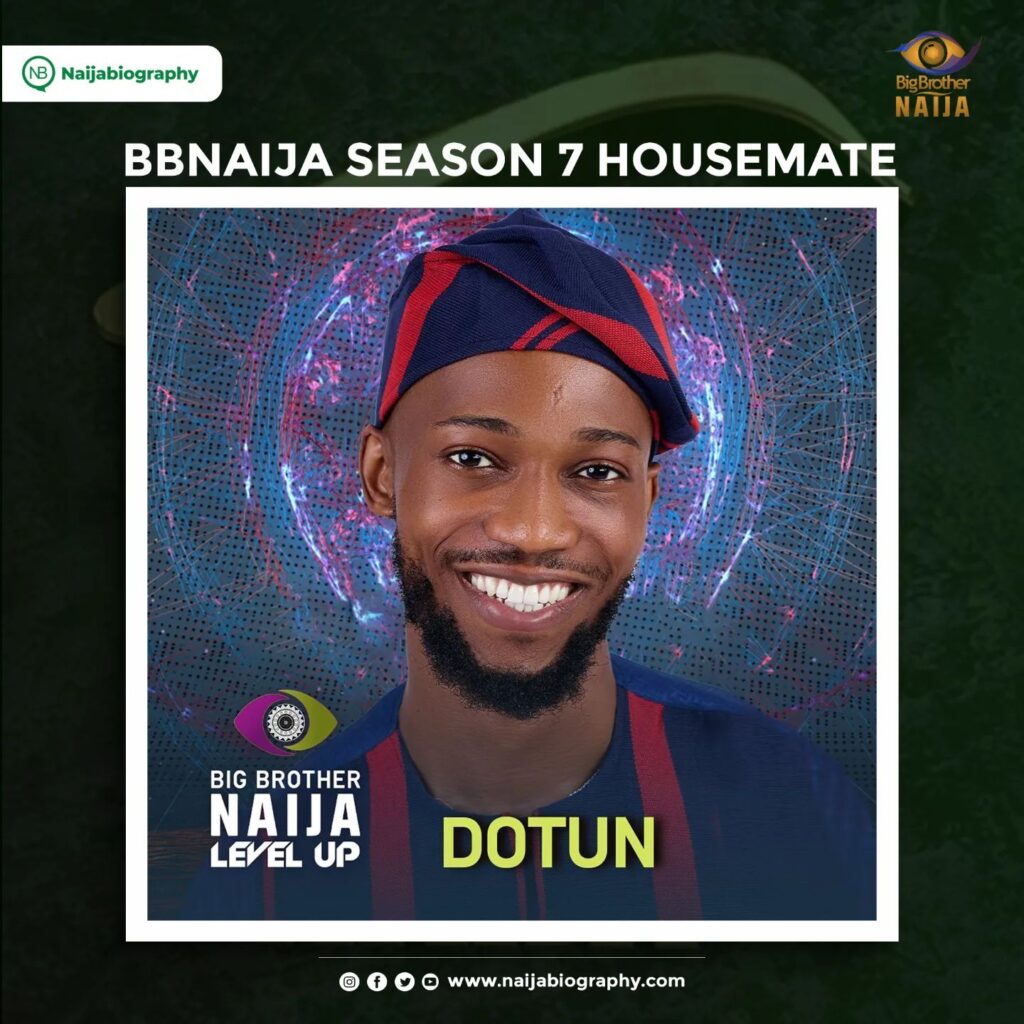 Oludotun Oloni is from Ekiti State. He promised to bring a high dose of sexiness to the house. His biggest threat to other Housemates is that he is super competitive and he is a straightforward guy.
Chomzy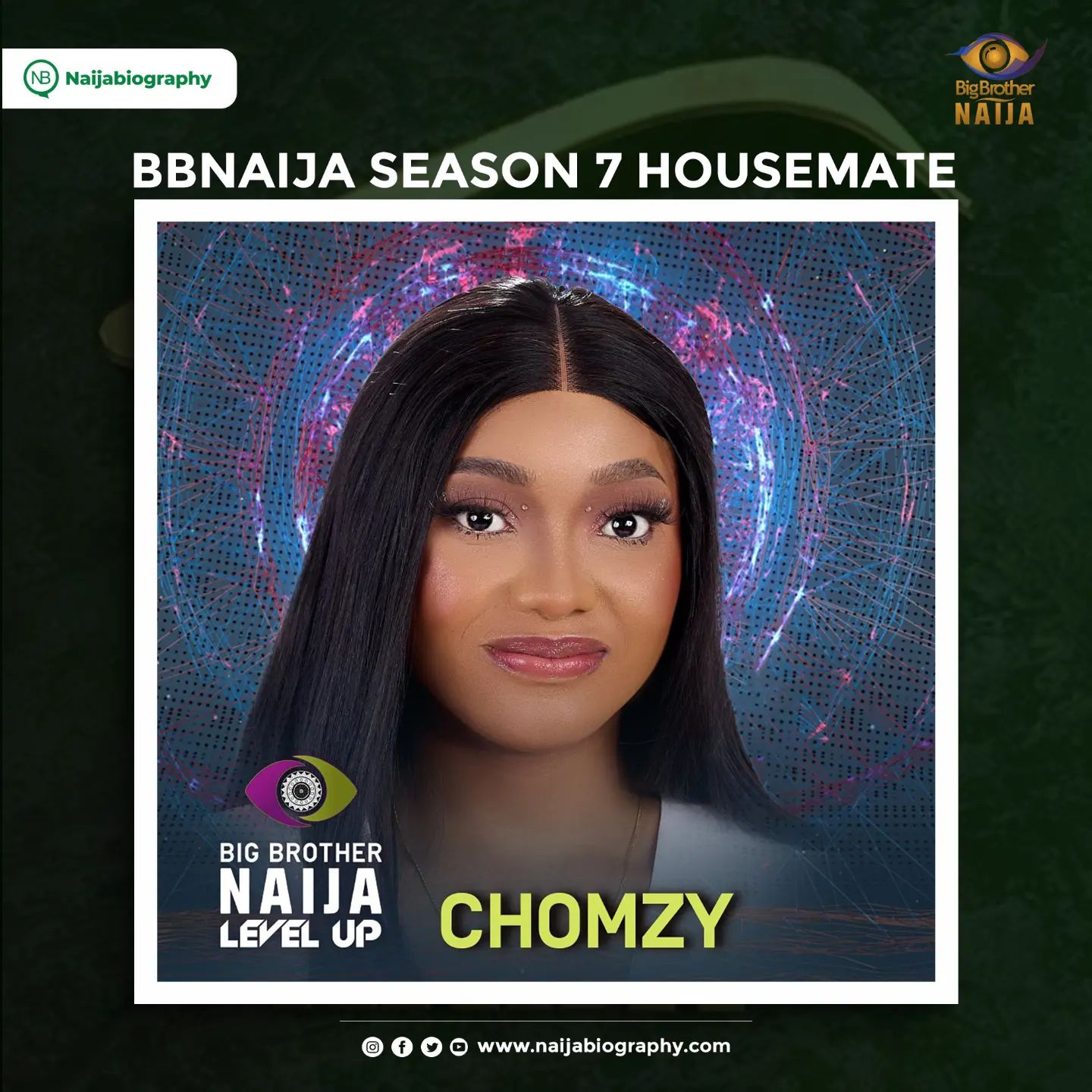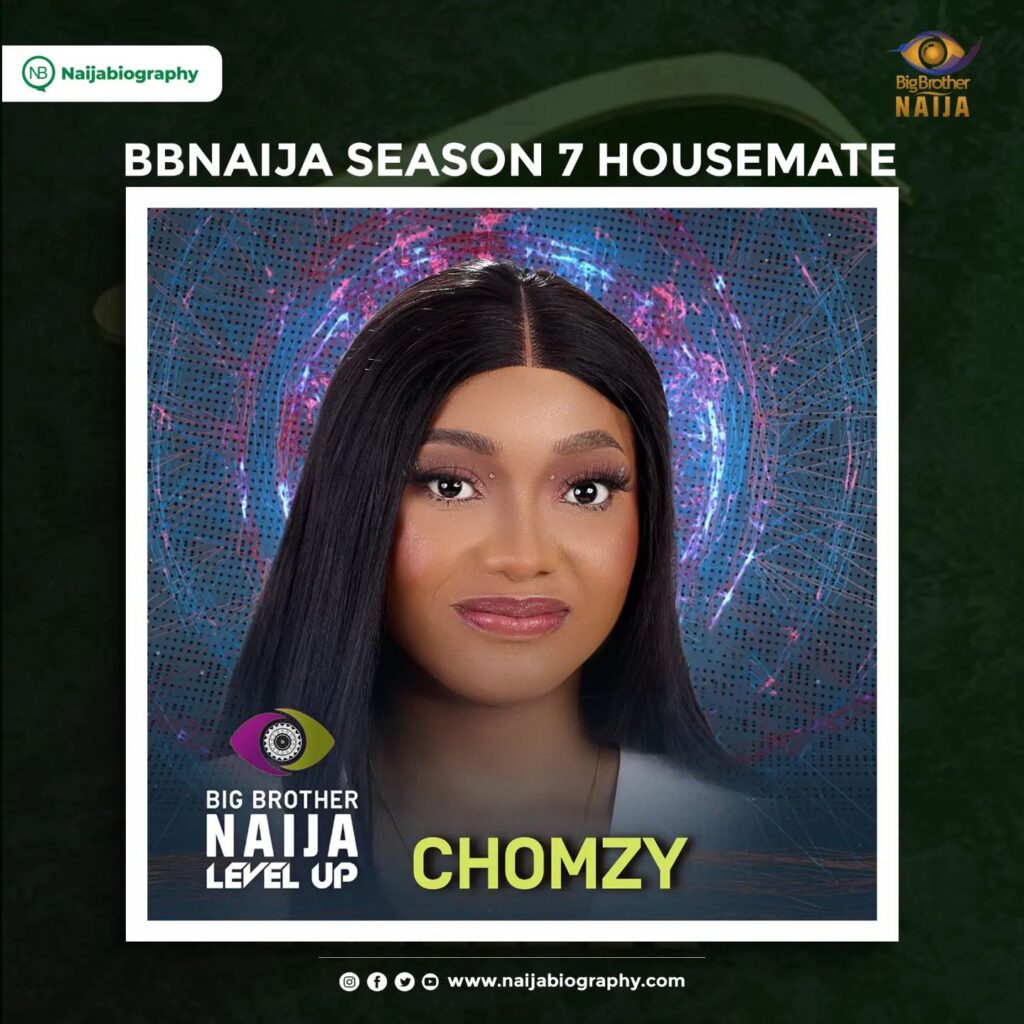 Esther Chuma, also known as Chomzy, is from Imo State. She has a kind heart and dislikes people who thrive on bringing others down. She says she'll never get physical, but will use her words, after all, she wanted to be a lawyer!
Giddyfia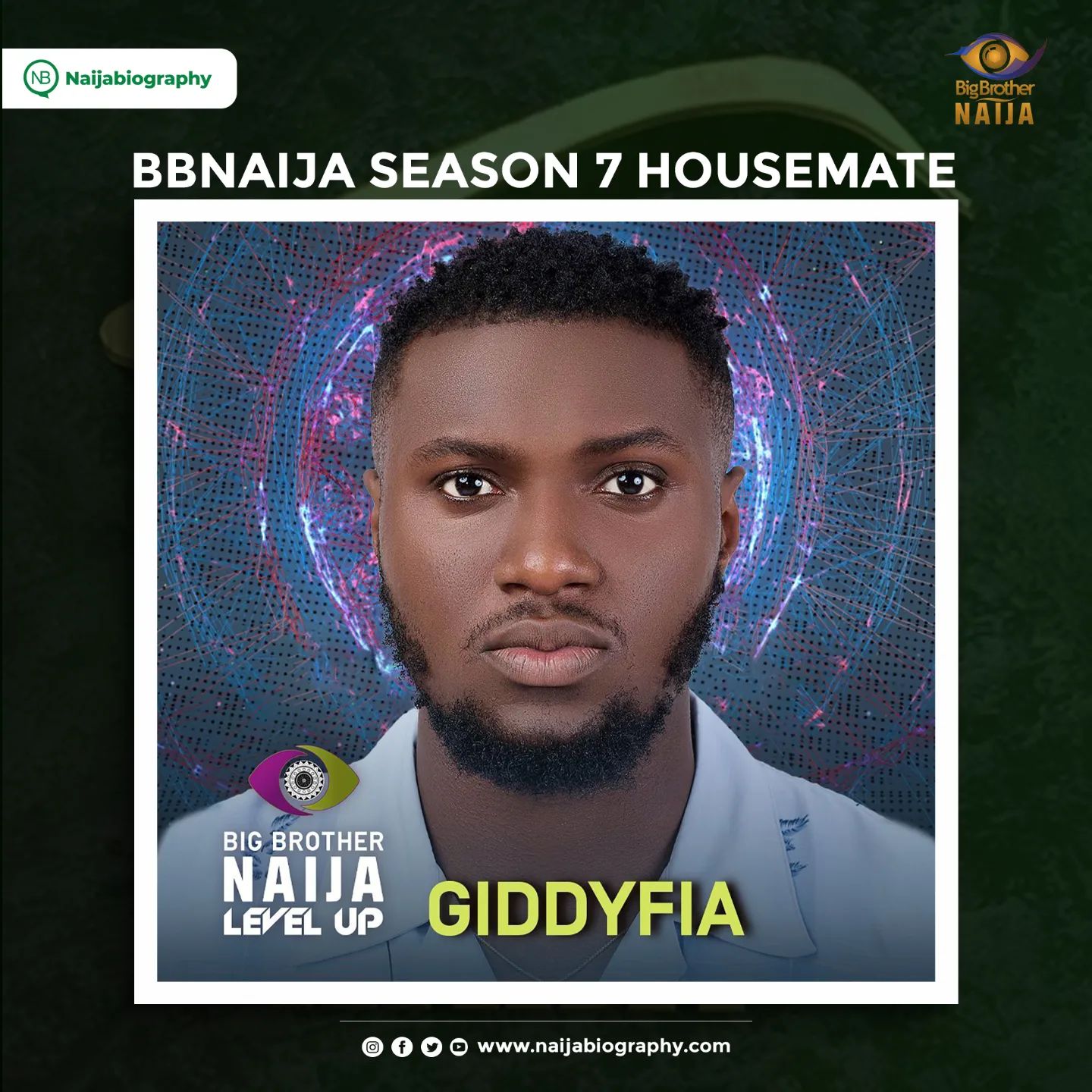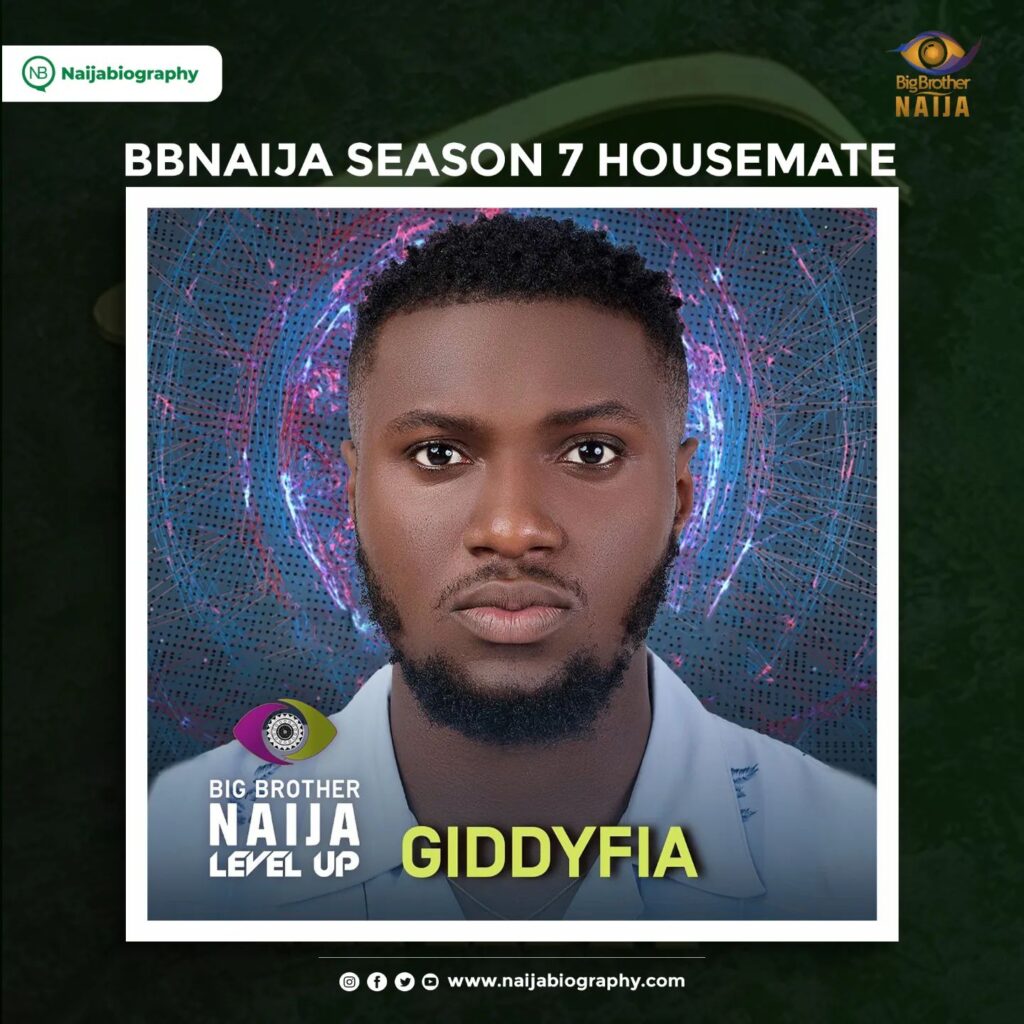 Gideon, also known as Giddyfia, says he's here for the game; and would ship if he finds a girl that catches his eyes! Giddyfia reckons that a strategy is not a strategy, where the unpredictable game of BBN is concerned. This is why he plans to stand out by being himself and going with the flow.
Diana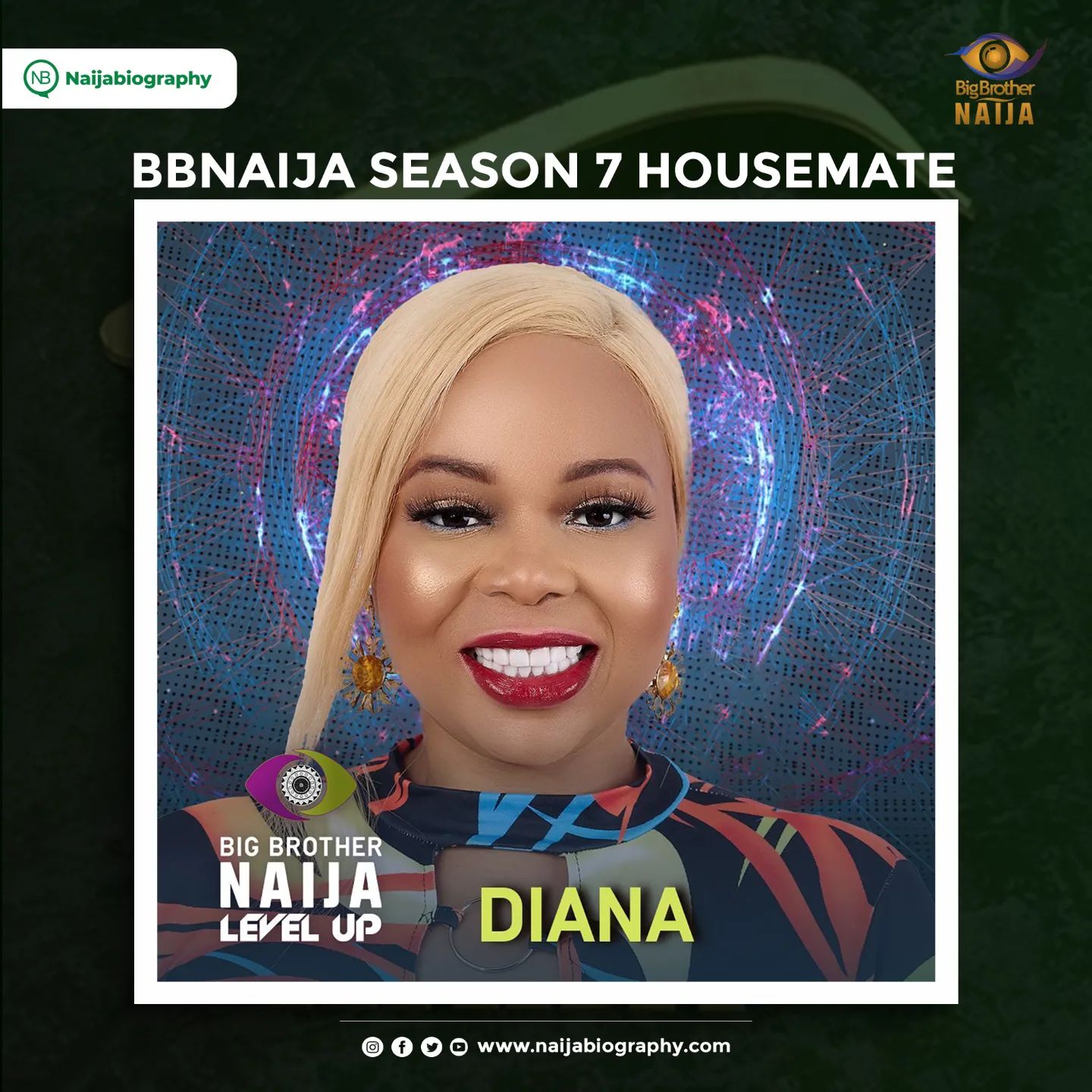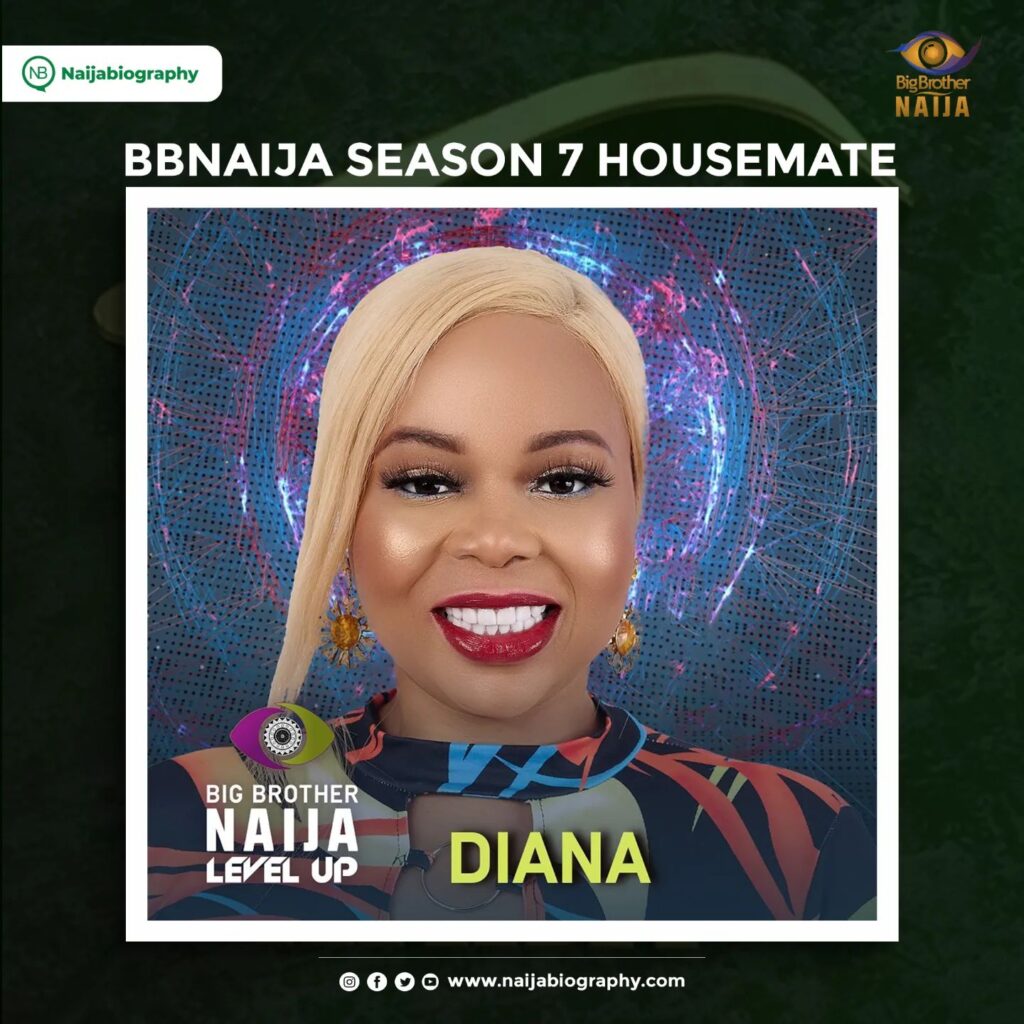 Diana Edobor is a 23-year-old project manager from Edo State. Diana plans on giving the game her all! Also, she is a manipulator at heart as her game plan is to gain all of her Housemates' trust and use that to her advantage.
Hermes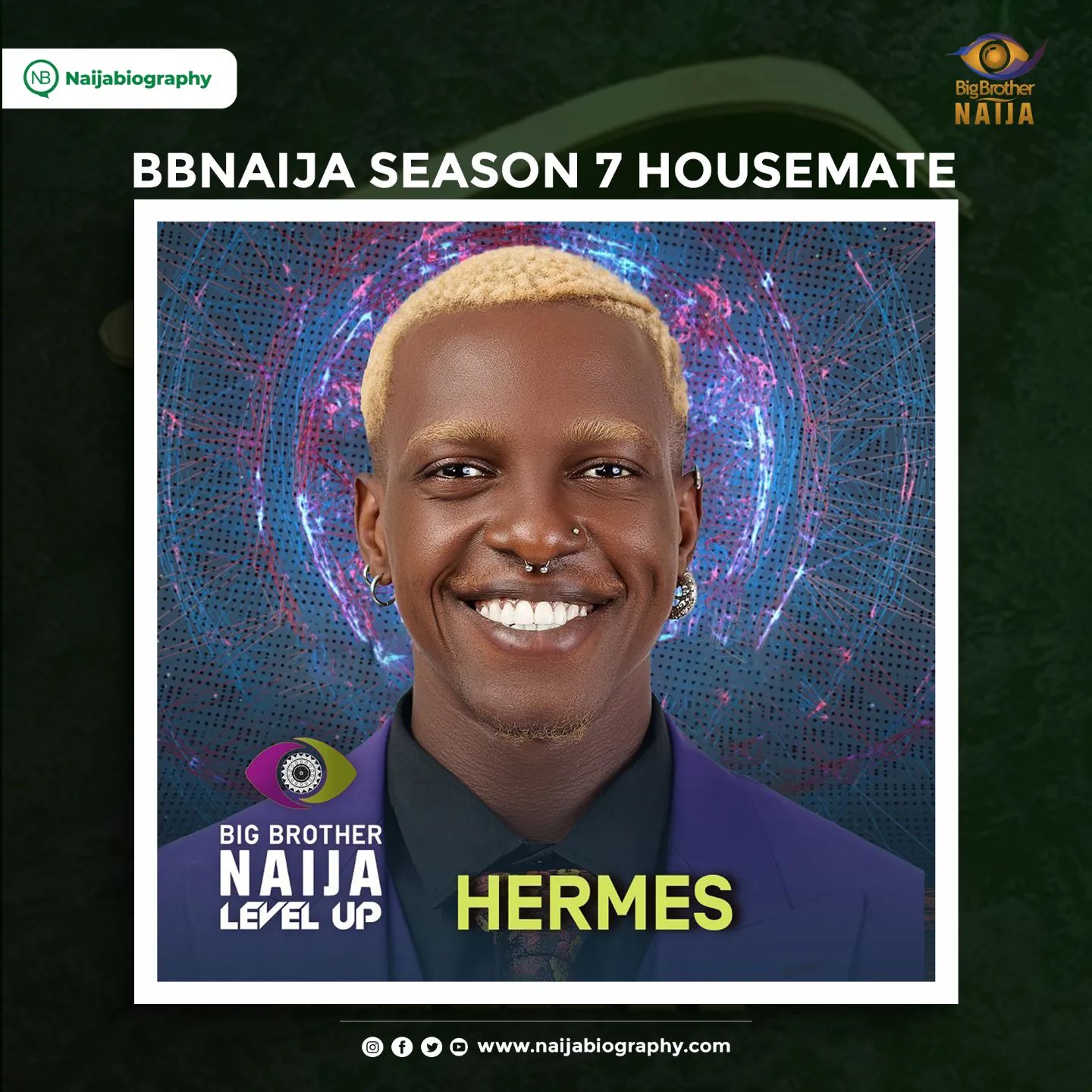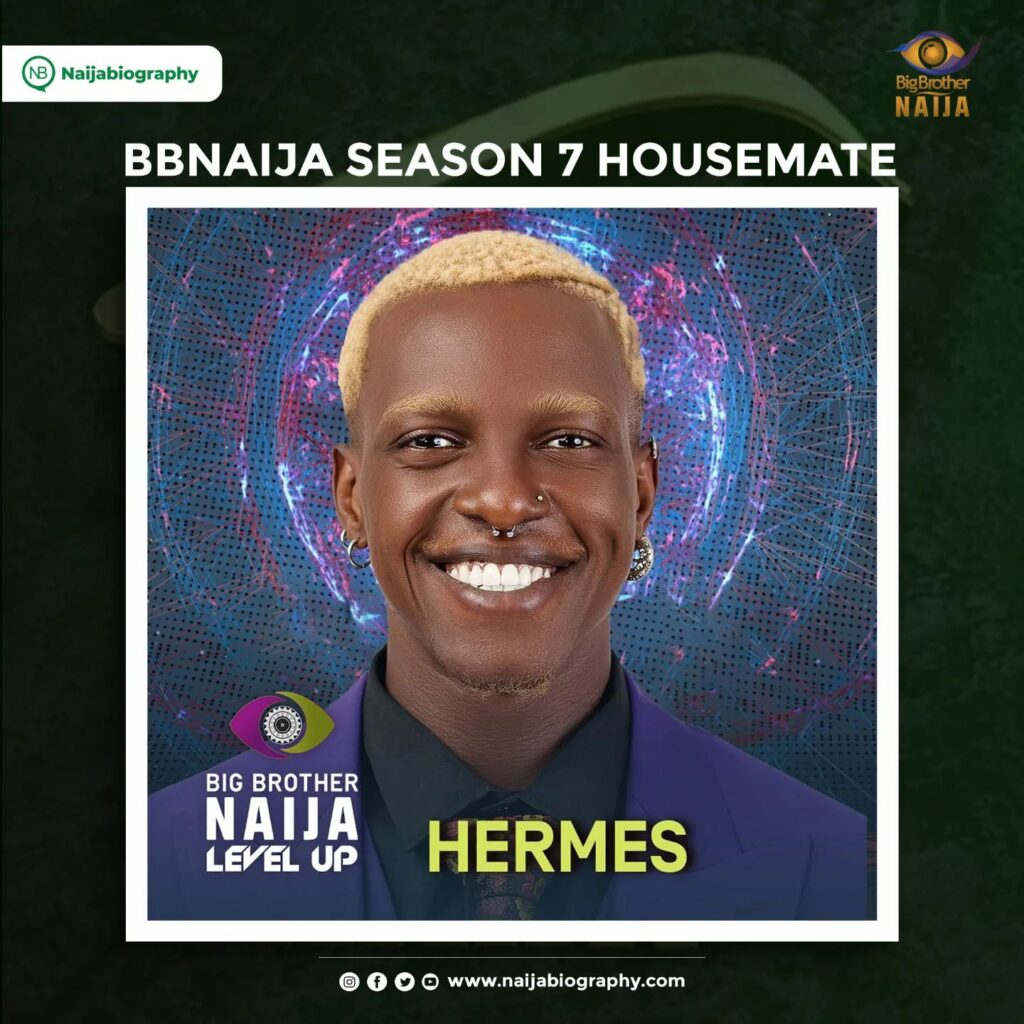 Hermes is in a polyamorous relationship with two girlfriends. He says you'll never catch Hermes talking about someone behind their back, but you will hear him being brutally honest at all times. "I will tell the truth, no matter how hard it is".
Chichi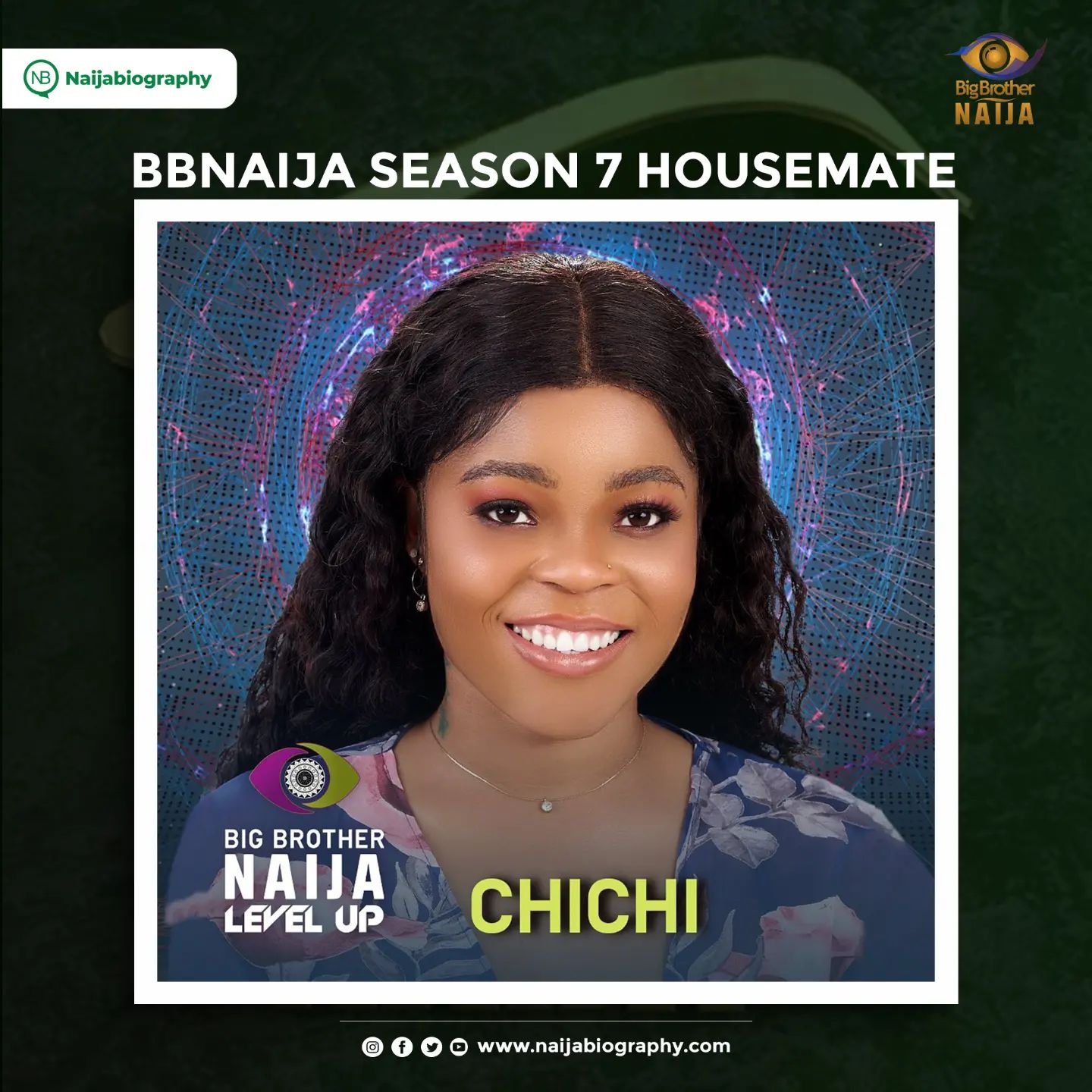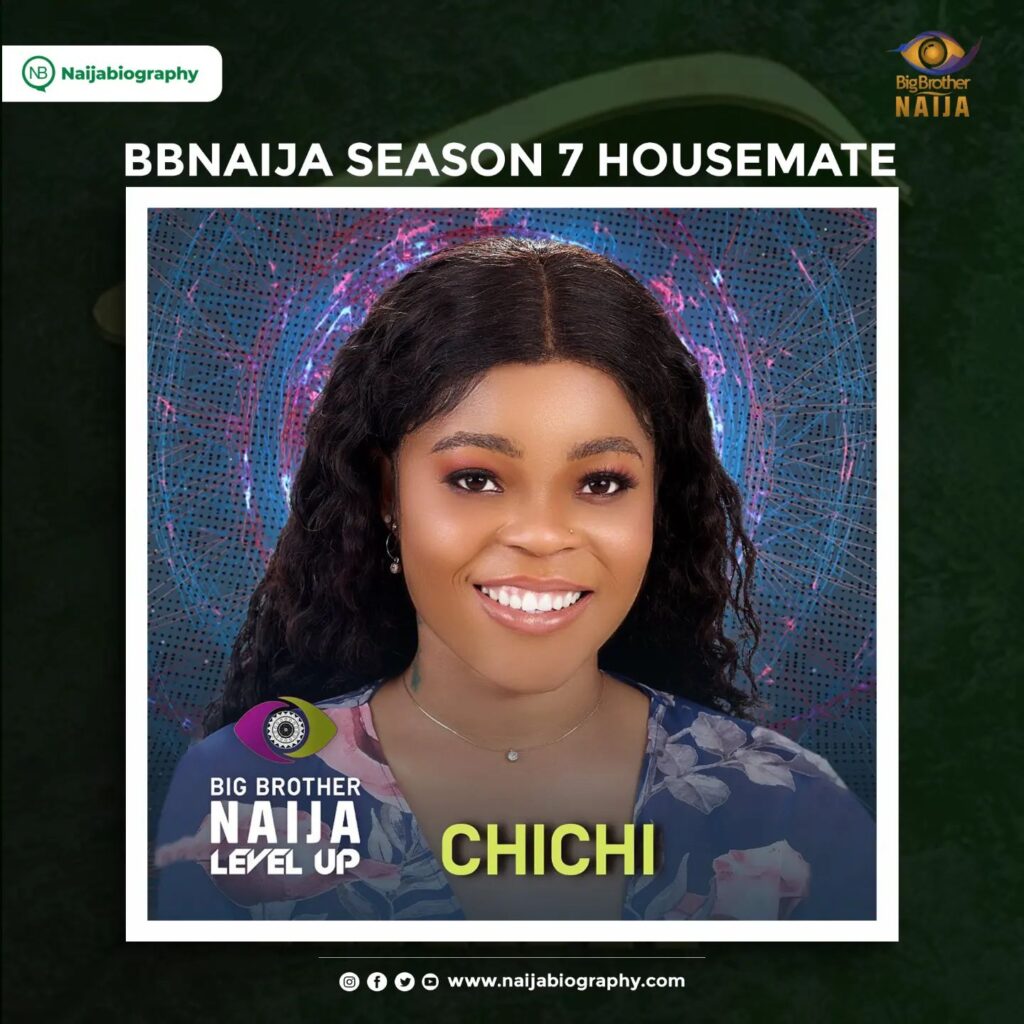 Chi Chi is an exotic dancer from Edo State. Chichi plans to take it to the next level by bringing her originality, truth and "the real stripper vibes". She says she's not a kiss-and-tell kind of girl.