The beauty of the Yoruba people's culture is reliant on their mode of dressing, language, vocational skills, and knowledge of sewing. In particular, their dress is that which reflects morals and decency. From their dressing, you will know a man who is single or married, or even a woman who is a queen or a lady who is a princess. From their bracelets to their fila and "gele," and then the different types of "iro and buba," as well as their "dansiki and ofi or ipele."
For instance, in the Yoruba culture, if a man wears a cap facing the front, he is known as being single, and if he wears it to the right side, it means he is married. On the other hand, if a woman wears her "iro, buba and ipele," it shows she is married and could be that he is a prestigious woman in the community, but if a woman ties only her "iro with igbanu," it shows she is still single, except she is a princess.
Before the advent of civilization, "Aso Ofi" used to be the most cherished clothing material and one of the best-selling clothing lines in Nigeria. Artisans who weaved aso ofi at the time were in a lucrative business, and they are known for producing creative patterns with the materials. In the past, if you could afford quality aso ofi, it meant you were either from a wealthy family or you had been saving.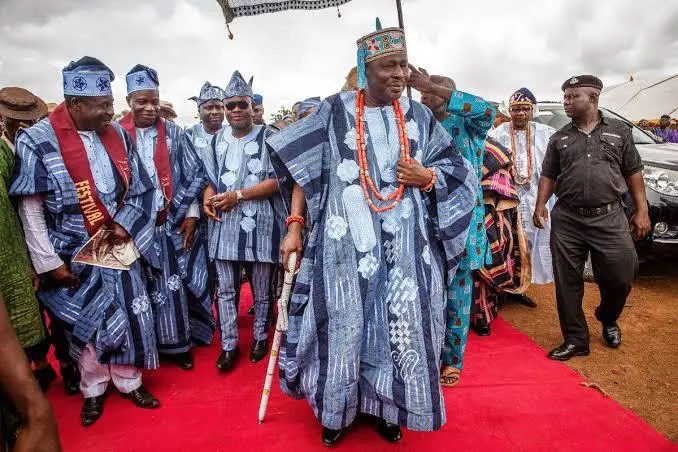 History
Aso Ofi weaving is thought to have started in Ile-Ife about four centuries ago. It could be linked to Oduduwa, the ancestor of the Yoruba race. The Yoruba race's historic global capital, Ile-Ife, is where Aso Ofi was first created. Olu Ofi later transported it to Iseyin, where it began to spread around the world.
In the past, the fibres used to weave the cloth were produced locally. But these days, in addition to the synthetic fibres imported for the unique traditional cloth, they are also sourced from neighbouring states. Aso-Ofi weaving, according to oral tradition, dates back to Iseyin, which was established in about 1732 by a warrior refugee from Ilesa named Ebedi. Thus, Ebedi is said to have relocated to a location now known as Oke-Ebedi, where he encountered some Iseyin locals and shared the Aso-Ofi weaving trade with them.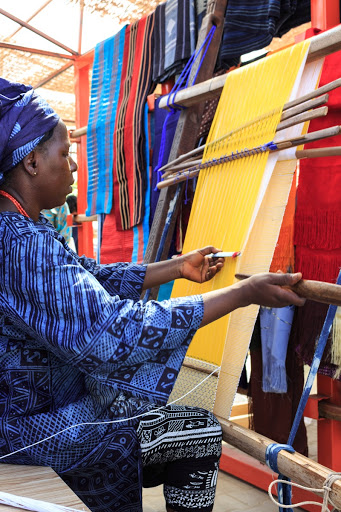 Types of Aso Ofi in Yorubaland
There are three most recognized types of aso ofi in Yorubaland and these types are known through their colours, textures and styles- particularly their colours. History has it that these three types of aso ofi- Etu, Sanyan and Alaari, are the only ones that were sustained.
In a visit to Iseyin, which has now claimed the "home of aso ofi," research revealed that other types of aso ofi such as eya, takunsi, damask, silk, cotton, net, metallic, monogramming, wire-to-wire, super net, painting, double weaving, and check are now used in the modern day, while the aforementioned are the historic traditional aso ofi.
In the past, the kind of Aso Ofi you wear defines your family status. In other words, locally made aso ofi such as sanyan, alaari and etu are worn by the rich, while kijipa is worn by the poor- otherwise known as lazy or the have-nots or in Yoruba as the "borokini (commoners)."
Kijipa was usually durable and lasted for at least three years. Also, Kijipa's resilience led the Yoruba to call it "akogi-ma-ya," which in English means "that which is not easily torn." However, the Yoruba people have a chance to express their opinions on whether one is hardworking, from a wealthy family, or lazy through Aso-Ofi.
As stated earlier, in the past, Yoruba people can identify your status and lifestyle through the quality of your dress. Another instance is that for chieftains, there is "agbada nla" (large agbada), as well as "esiki," also called "dasiki," which is a short robe with side slits. Even though esiki is fashionable in modern times, common people used to wear it.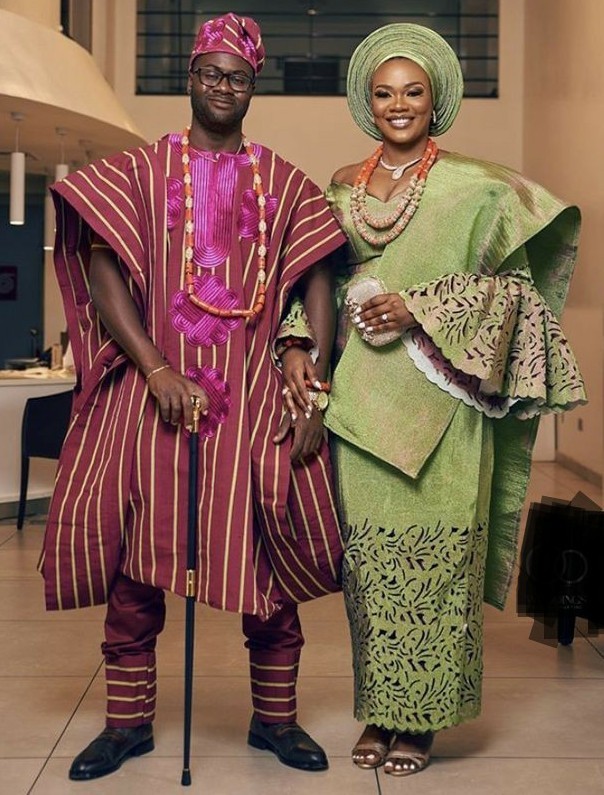 Aso Ofi in the Modern Day
Unlike every other cultural activity, Yoruba dressing to an extent has been celebrated and sustained, especially at the local level. But, this statement is only right because art lovers and traditional models have modernized some of these materials, for the purpose of sustaining them.
Aso Ofi still exists only when worn for parties now referred to as "owambe" in modern slang. According to observations, they are only worn during traditional wedding ceremonies or traditional festivals, unlike in the past when it was worn every day, irrespective of the occasion or place.