If you were born in the early '40s or '50s, you probably do not have to sweat to know Ayinla Omowura, unless you are not a fan of Apala music. To some who were born in the '90s, including the one privileged to write this story, we only get to watch the "Ayinla" film, directed by Tunde Kelani and written by Ade Derek Adeniji.
Apala music is a style of traditional Yoruba music that gained popularity during the colonial era and immediately afterwards. Although its precise origins are still unknown, there is general agreement that it emerged as "a musical response" to awakened believers during the holy month of Ramadan, along with were, Sakara, and fuji.
In the late 1930s, Waheed Ayinla Gbogbolowo was in Abeokuta, Ogun State, to a blacksmith father and a trader mother. It is said that he worked alongside his father during his formative years. According to some sources, he had previously worked as a commercial bus driver, as the majority of people his age at the time.
Ayinla's music career was the first thing that made his life significant enough to be documented. The name of Ayinla's mother inspired the appellation "Ayinla Omowura," which translates to "Ayinla Son of Wura." Alujannu Elere, Eegun Mogaji, Hadji Costly, and Agbejapa Oba were some of his other aliases.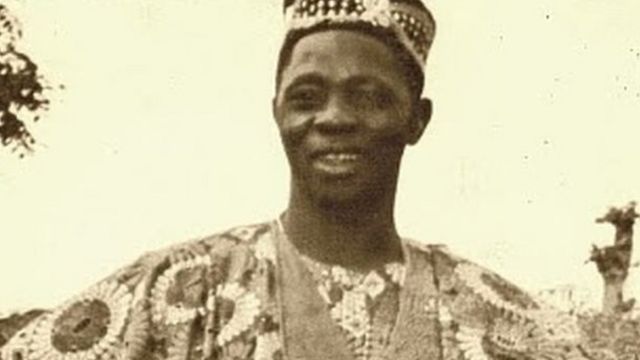 About Ayinla
Ayinla Omowura was the child of Wuramotu Morenike and the blacksmith, Yusuff Gbogbolowo. Without any formal education, he began working at his father's forge before leaving to take on a number of occupations as a driver, butcher, carpenter, and bus park kid. Adewole Alao Oniluola, an Apala variation, who eventually became his lead drummer and began an apprenticeship, however, was the one who first came across him.
Omowura had a reputation for getting into arguments with other musicians, even some who were better than him, such as Haruna Ishola, whom he subsequently admitted to being his boss. He also had disagreements with Dauda Epo Akara, Fatai Olowonyo, Yesufu Olatunji, and Ayinde Barrister. These disputes left their mark on his discography. He had a reputation for having a short fuse, using marijuana, and getting into fights.
Ayinla wasn't educated, yet despite this, he was knowledgeable about current affairs and he was a master of puns, proverbs, innuendos, and metaphors. He was a social critic, commentator, and moral guide. He frequently acted as both the government's representative to the people and the people's voice to the government. Most of his moral ethics and social critics are reflected in his music and this is why to date, people love his songs.
Ayinla was well known for a number of things, including his distinctively ornate agbada, his gold jewelry, his affection for ladies who ran beer bars, and his spirituality. He openly spoke of his "adversaries'" unwillingness to see him fail in his songs, expressing his confidence and self-assurance.
Omowura was raised a Muslim, and he participated in religious activities and made the Hajj in 1975. But he also followed conventional religious customs. He was married to Tawakalitu Owonikoko and Afusatu of the Ile Eleni clan.
He was one of his generation's most influential social commentators during his short but significant musical career. He is also remembered in Nigerian music history as the creator of the Apala style, which Ishola popularized.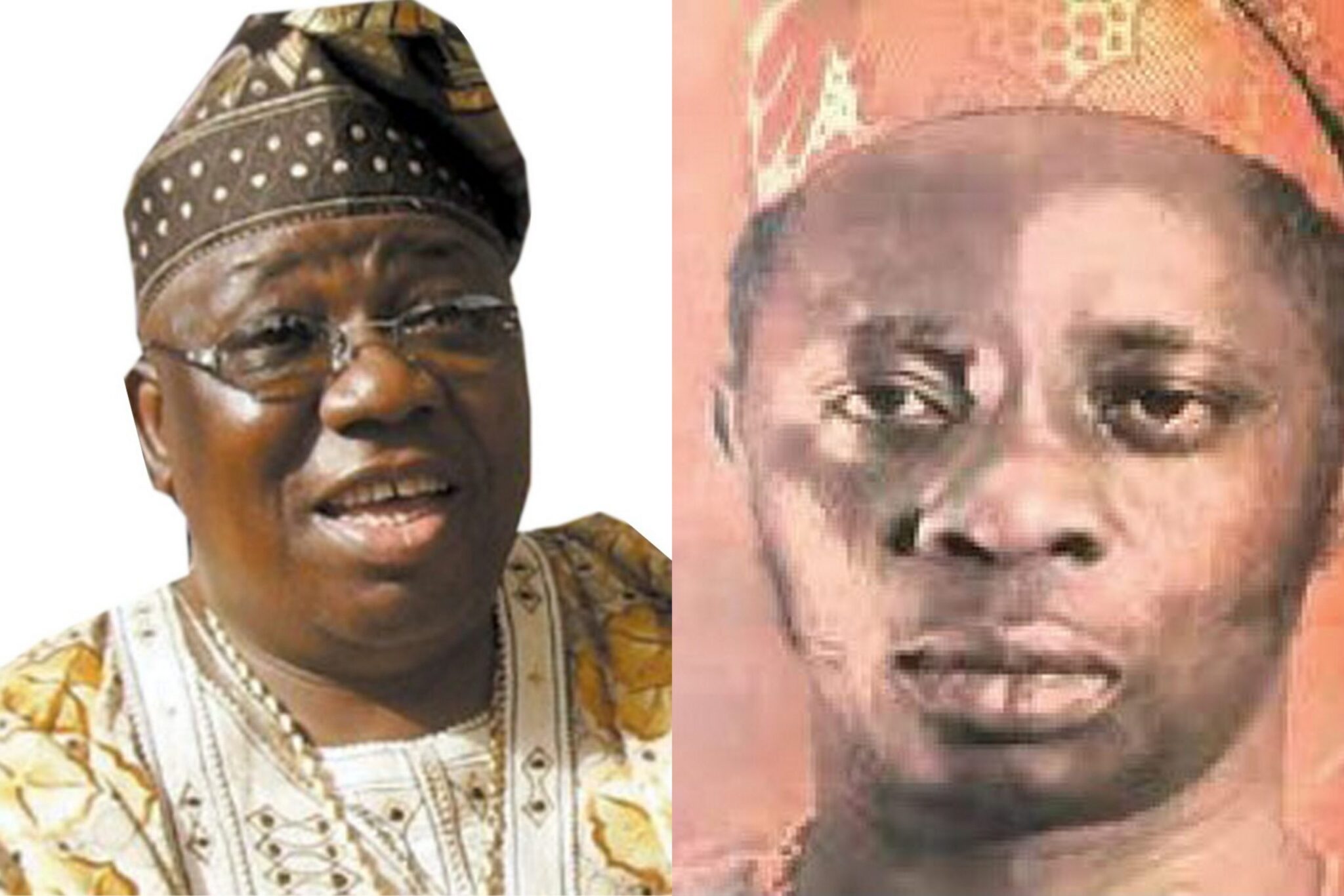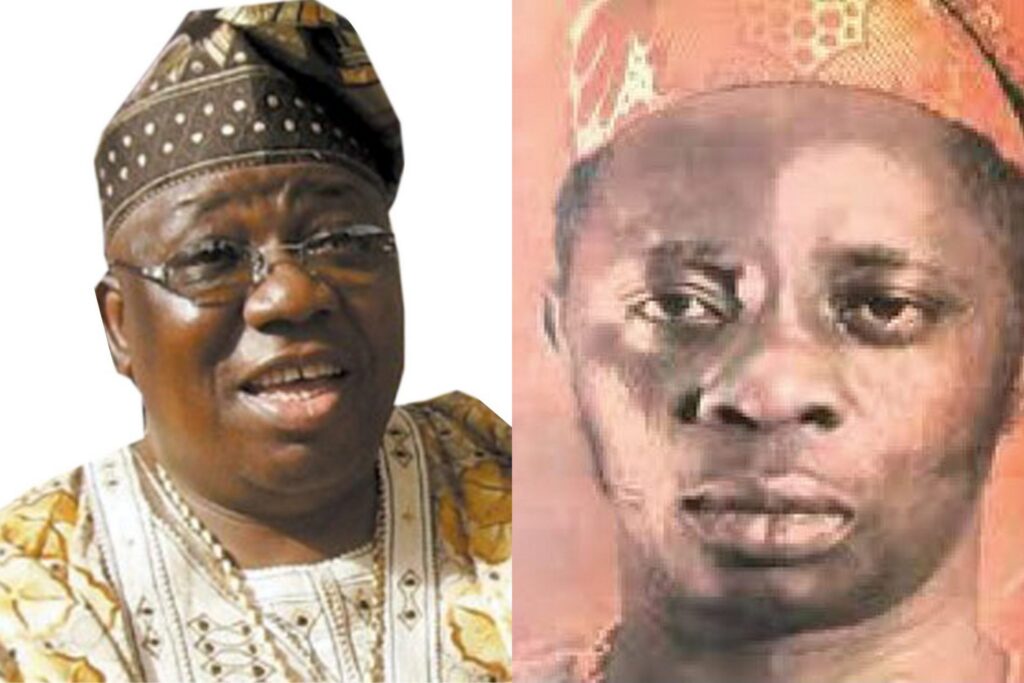 Ayinla's Music Career
When Ayinla signed with the "Emi Nigeria" record company in 1970 and released his song "Ajat Of' Oju D'ejo" in June of that same year, his musical career took a different direction.
In the song "Eyin Oselu wa" (Our Politicians), he made comments on the politicians and urged them to put aside their differences and focus on the needs of the country. "Leader: please, be patient. Let a guy sight a snake and enable a woman to kill it. Then what do we want?" his English translation of the song's lyrics reads. It's to prevent the snake from escaping! That is what we desire.
In one of his debuts, titled "Owo Udoji" from 1976, he praised the government for salary increases, but he also called for the same increase in the private sector. He complimented the Mobolaji Johnson-led Lagos State government for its people-focused program while also explaining the Lagos rent edict to his listeners in "Orin Owo Ile Eko." In his album "National Census," he details the 1973 National Census and the effects it had on how the public reacted to the policy.
In the 1973 album Challenge Cup '73, he discussed the switch from left-hand driving as well as the conversion of the colonial pound sterling to the Naira and Kobo during the military regime of General Yakubu Gowon. In addition to discussing current events, he emphasized the value of sports in his albums. Additionally, he advocated for social reform and depicted both joy and sorrow in his music. In the same way, he also disapproved of promiscuous women and those who bleached their skin.
Ayinla Omowura was no doubt a talented singer, whose records also passed abuses and incarnations to his enemies and his rivals. An instance was his response to one of his rivals, Olowonyo, who accused him of stealing from his neighbour's goats and sheep to buy a Toyota Mercedes Benz. Omowura responded through his lead drummer, Alao Adewole, which resulted in banter and conflicts between the two parties. Later, Adewole started his own band, which resulted in more conflicts and made Ayinla, through his performances, feel inferior.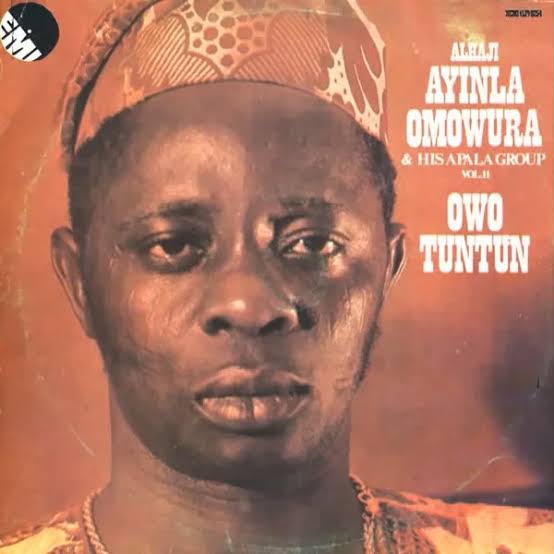 Ayinla's Death
History has it that Ayinla had predicted his death six months before he died. He was supposed to travel to London in the United Kingdom to sing Apala music before he died. He was resistant at first to traveling, but his band manager, Baiyewunmi, convinced him to take Apala to London; that's where the Yoruba people got the slang "ko s'aye apala nilu oyinbo" which means "there is no time for apala music in the white man's country." This, according to history, was what Ayinla responded with when he was told to prepare to sing apala in the UK.
Within six months, he had a conflict with his band manager, Baiyewunmi. Baiyewunmi had been his band manager for many years- Ayinla depended on him for booking his shows and managing his finances, and he was also responsible for arranging his programmes and running errands. But according to reports, Baiyewunmi was accused of being a greedy man and having stolen Ayinla's money. There was no EFCC at the time, but the police were in search of him after he absconded, having been accused of theft.
After weeks of searching for Baiyewunmi to no avail, Ayinla Omowura one day was in his Mercedes Benz with two of his band members. He was miming a song. Ayinla was so talented that he didn't write down his songs and he had a good memory for remembering his composed songs. He became thirsty for something stronger, like a beer. So, he headed to his usual spot, and he met people hailing him as "Eegunmogaji Omowura."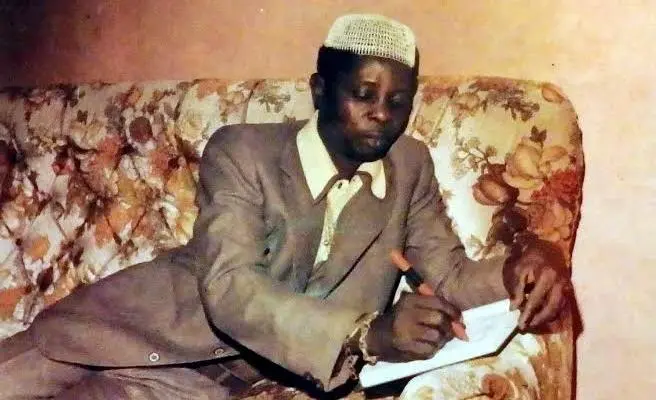 At the beer parlour, he met Baiyewunmi sipping a mug of beer, and immediately, he ordered his driver to go to the police station at Eleweran to arrest the thief (Baiyewunmi). On hearing this, Baiyewunmi called Ayinla by his real name, which pinched Ayinla's pride and resulted in a scuffle. Baiyewunmi was about to flee when Ayinla blocked his way to hold him down for the police to arrive.
Reports gathered stated that Baiyewunmi picked up the heavy mug on his table and struck it on Ayinla's head. When he saw that Ayinla was bleeding profusely, he took to his heels. Omowura was rushed to the hospital, with doctors trying to save his life and a large number of people waiting outside and praying ceaselessly for Ayinla not to die.
The next morning, Ayinla was reported dead. Outside, there was wailing and singing that "the eagle has flown away, Ayinla is gone." Later, Baiyewunmi was arrested and charged with the murder of Ayinla Omowura. The court sentenced him to death.
Alhaji Waidi Ayinla Yusuf Gbogbolowo, known as Ayinla Omowura died on May 6, 1980, at the age of 47, and his music is said to have outlived him.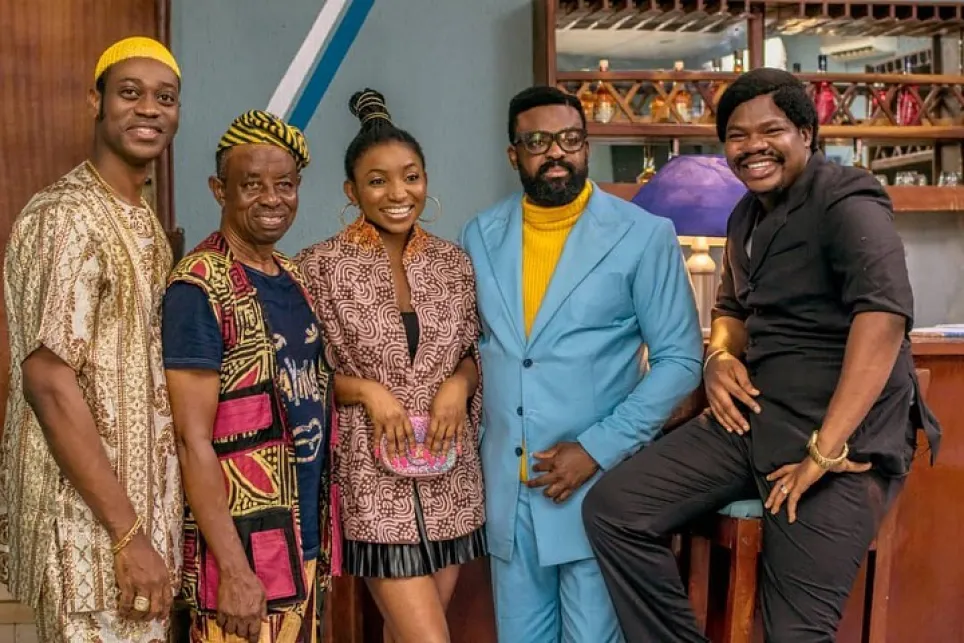 Ayinla's Legacy
Ayinla Omowura was one of the most influential Apala artists, if not the first during his lifetime. He is also remembered by the fans of apala music for his impact through music to effect change in different sectors of Nigeria.
Following Ayinla's passing, performers who imitated his style, such as Ayinde Barrister, ruled the music landscape. An album called Anigilaje was created in his honour 40 years later. His 95-year-old daughter, Halimat Omowura, a drummer; Sefiu Alao, a Fuji musician; and Oyetola Oniwide, a professor and radio host, worked together on the project.
Aso, the former governor of Ogun State, Ibikunle Amosun, simultaneously refurbished his home in Itoko, Abeokuta. A biography of the artist, Ayinla Omowura: Life and Times of an Apala Legend, written by lawyer and writer Festus Adedayo and released last year, immortalized the artist as well.
Recently, one of the renowned scriptwriters and veteran filmmakers, Tunde Kelani directed a movie titled "Ayinla," which featured the life and music career of the Apala legend, featuring Lateef Adedimeji who acted as Ayinla Omowura, and Mr Macaroni who acted Baiyewunmi.