Many Nigerians are only familiar with Murtala Mohammed as the face of the 20 naira note. The impact and leadership progeny of Murtala earned him a legacy that sustained him, even after his death. Although he didn't spend more than 198 days in office as the Head of State, his track record shows he was a visionary leader. Which was why he was made the face of the 20 naira note.
However, Murtala Mohammed isn't the only one on the note, there is a woman who according to history is called Dr Hadiza Ladi Kwali. When you check the back of a 20 naira note, there is a picture of a woman making pottery.
I'm sure you are about to check your pocket for a 20 naira note. While you are taking a quick view of the woman on the note, Naijabiography has compiled the history of the woman on the note.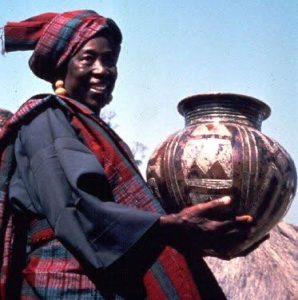 Who is Dr. Hadiza Ladi Kwali?
Dr Hadiza Ladi Kwali was born in the hamlet of Kwali in Northern Nigeria's Gwari region in 1925. There, pottery was a popular female activity, so she learned the craft from her aunty using the traditional coiling method. The traditional cultural setting led her to create clay pieces that were influenced by the Gbagyi heritage and enhanced with personal idioms throughout her early professional years.
As a result, she constructed big pots from clay coils, hammered from the interior with a flat wooden paddle, and painted with engraved geometric and stylized figurative patterns for use as water jars and cooking pots.
During her early start-up days, there was an English studio potter, Michael Cardew, who was very famous at the time, Kwali sourced his help, which helped her talent to be known in the 1950s. Several of her pots were purchased for decorative purposes by important persons, including Alhaji Suleiman Barau, the Emir of Abuja.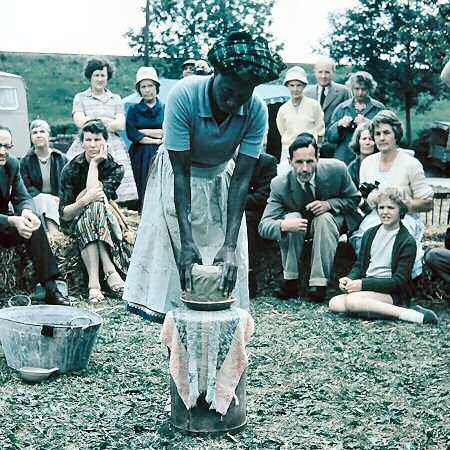 Later in 1951, Cardew was made the pottery officer in the department of commerce and industry, and in 1952, he launched the Abuja pottery training centre alongside Kwali who had risen to the peak of her pottery career. Then, they continued to learn pottery and train people in Nigeria for about fifteen years.
History has it that in 1954, Kwali became the first and only female potter, especially at the training centre, where she later became an instructor. She learned how to make pottery dishes, bowls, and beakers using western pottery techniques such as wheel throwing and glazing. She did, however, continue to make pots with her usual hand-building and decorating methods. In fact, her works were displayed at Nigeria's independence celebration in 1960.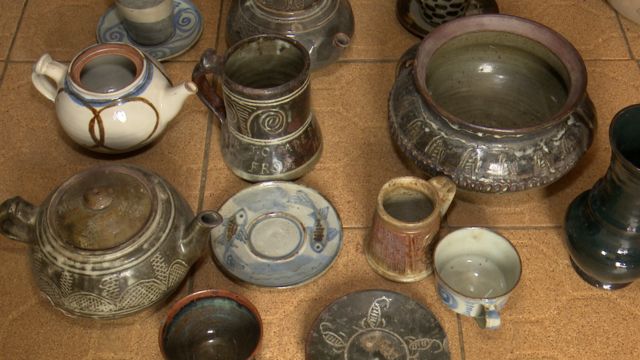 Ladi's work was exhibited at the Berkeley Galleries in London in the late 1950s and early 1960s to great acclaim. She was made a Member of the Order of the British Empire (MBE) in 1962, and she also received an honorary doctorate from Ahmadu Bello University in Zaria in 1977, the Nigerian National Order of Merit Award in 1980, and the Officer of the Order of the Niger (OON) in 1981.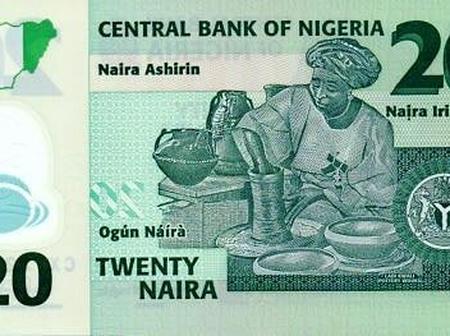 How Ladi Ended up on the 20 Naira Note
Before her death, Ladi Kwali on the 12th of August 1984, had taught in over 19 institutions both nationally and internationally on pottery demonstrating Gwari pottery techniques. Shortly after she rose to the peak, she started doing exhibitions, especially at Berkley Galleries in London and in Galerie La Borne, Paris.
Sadly, Dr Kwali died at the age of 59 in Minna. But she laid a legacy for African women who have talents but are not utilizing them because of the barriers placed on women in the society. To honour her for her immense efforts towards promoting African arts, she also became the face of the 20 naira note.