Dele Giwa is a role model for many journalists. During his lifetime, he exhibited the true art of journalism, which is worthy of emulation. Reports gathered revealed that Dele Giwa is a man of integrity, who is perceived as an intelligent journalist that never took bribes or followed the suits of "brown envelopes" journalists.
Dele Giwa was the co-founder and editor of Newswatch, founded in 1984, alongside his colleagues Ray Ekpu, Dan Agbese, and Yakubu Mohammed. History has it that the first news edition of Newswatch was published on January 28, 1985, which became a landmark in the history of print journalism in Nigeria. The media had an investigative format which was never featured in any newspaper at the time.
With various experiences and exposure, (such as his education at Brooklyn College in 1977, and his career as a news assistant in The New York Times and Daily Times), in mass media, Dele Giwa became a wanted journalist in the 1980s during Ibrahim Babangida's regime as the Head of State.
In this piece, I will be revealing the birth and early life of Dele Giwa, as well as the story behind his assassination as it relates to his career as a journalist.
The Early Life of Dele Giwa
On March 16, 1947, Sumonu Oladele Baines Giwa was born to a family who worked in Oba Adesoji Aderemi's, the then Ooni of Ife's palace. In Lagere, Ile-lfe, he attended the local authority modern school. His father was admitted to Oduduwa College in Ile-Ife when he relocated there to work as a laundry man. 
Despite his desire to study medicine or chemical engineering, his teacher urged him to focus on learning the English language. But after finishing his secondary education, he was unable to apply for admission to further colleges due to his parents' financial situation.
Therefore, in order to further his studies, Dele Giwa moved to the United States with the help of his father, who was working as a launder. Meanwhile, Dele Giwa, at 19 years old, spent five months as a clerk with Barclays Bank in 1966 before moving on to the Nigeria Tobacco Company (NTC). After that, he transferred to the News Department of what is now the Federal Radio Corporation of Nigeria  (FRCN), formerly known as the Nigeria Broadcasting Corporation (NBC).
When he got a substantial amount to further his education, Dele Giwa moved to the United State and graduated with a BA in English from Brooklyn College in 1977, he then enrolled in a graduate program at Fordham University.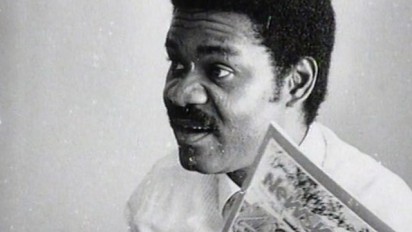 During his early career as a journalist, he spent four years as a news assistant for The New York Times until 1979,  before moving back to Nigeria to work for the Daily Times newspaper in April 1979. At the media organization, Dele was able to create the Art/Life and American File columns, where he wrote columns every week.
He was later hired by Chief Moshood Abiola in 1980 to work for his Concord Group of Newspapers, which he had recently founded, and was appointed the first Editor of Sunday Concord. Thus, Dele Giwa only had one column with the Concord, called Parallax Snaps, which was a mix of the two names he used to write while he was serving at the Daily Times.
Giwa created the news publication called Newswatch in 1984 with the help of some of his colleagues, namely; Ray Ekpu, a former Sunday Times editor; Dan Agbese, a New Nigerian Newspaper editor, and Yakubu Mohammed, a National Concord editor. 
On January 28, 1985, the magazine's inaugural news stories were released to the public under the leadership of Dele Giwa. However, history has it that this publication started Nigeria's transition to a truly investigative journalism era. According to research, Newswatch became a risky and unproven enterprise in Nigerian journalism. 
This was because the government couldn't handle the magazine as a result of its persistent digging of closed-door secrets. Moreover, it was a publication that was published without hesitation and dug so far into its research that it created a headache for the military governments led by Muhammadu Buhari and Ibrahim Babangida.
Story Before Dele Giwa's Assassination
The Editor-in-Chief of Nigeria's first news magazine, Dele Giwa, was brutally murdered with a mail bomb barely two years after the publication of the magazine, and the real culprit has yet to be identified and prosecuted.
On Sunday, October 19, 1986, Dele Giwa was assassinated by a package bomb at his house in Ikeja, Lagos, while he was studying with Kayode Soyinka. Reports revealed that this happened two days after he had been interrogated by State Security Service (SSS) personnel when the assassination took place. Lt. Col. A.K. Togun, the Deputy Director of the SSS, stated that Dele Giwa and Alex Ibru had organized a media parley for media executives and the newly established SSS on October 9 in an off-the-record encounter with airport journalists.
Togun asserted that a covert censorship agreement between the SSS and media CEOs was made at this meeting. According to this arrangement, the media was required to notify the SSS before attempting to publish any story that would embarrass the government.
On September 19, 1986, Giwa received his first invitation to the SSS's headquarters as a result of writing an article in which he called the recently established Second-Tier Foreign Exchange Market (SFEM) "God's experiment" and predicted that if it failed, the populace would stone its leaders in the streets. Two SSS agents spoke with Giwa and recorded his statement. Later, Lt Col Togun, the agency's deputy director, invited him to a meeting in his office.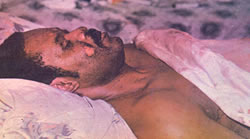 As Giwa had also indicated in the same narrative that he was hopeful that Babangida seemed motivated to make SFEM work, Togun is said to have told Giwa that he found nothing inappropriate in the story.
Giwa was allegedly questioned by Col. Halilu Akilu of the Directorate of Military Intelligence (DMI) over the phone on October 16, 1986, regarding a claim that Dele had been overheard discussing the shipment of weapons, according to Giwa's neighbour and coworker Ray Ekpu.
On October 16, 1986, SSS authorities reportedly called Giwa back into their headquarters, and the following day, Ekpu went with him for the interview. Lt. Col. Togun claimed that Giwa and Newswatch intended to publish the "other side" of the narrative behind General Babangida's removal of Ebitu Ukiwe as Chief of the General Staff.
Togun also charged Giwa with collaborating on a socialist revolution alongside the Nigeria Labour Congress, the Academic Staff Union of Universities, and students. Giwa was charged with suggesting that Newswatch hire Alozie Ogugbuaja, a police public relations officer who had been placed on administrative leave.
Giwa informed his friend Prince Tony Momoh, who was the minister of communications at the time, about the interrogations. Giwa had confided in Momoh that he feared for his life due to the seriousness of the accusations made against him. Momoh promised to check into the situation but, in Ekpu's words, "dismissed it as a joke and stated the security men only tried to rattle him." Giwa also spoke with Admiral Augustus Aikhomu, the Chief of General Staff, on Saturday, October 18. He acknowledged his familiarity with the situation and pledged to look into it.
A DMI employee called Giwa's home later on October 18, the day before the attack, and requested his wife, Funmi, for his workplace phone number. Later, the same DMI representative called to claim he couldn't get through to Giwa at the office and put Col. Akilu on the line. According to Ekpu, Akilu allegedly asked Giwa's wife for driving directions to the house. When she questioned him about his need for directions, he allegedly responded that he wanted to stop by the house on his way to Kano and wasn't familiar with Ikeja. He also allegedly said that the President's ADC had something for Giwa, most likely an invitation and that he needed the directions.
Giwa called Akilu on the morning of October 19 to find out why he had called his home the day before. Dele Giwa's wife was called by Akilu earlier to get her husband's home address. It was said that Akilu said he merely wanted to inform Giwa that the situation had been settled.
According to Ekpu, Giwa told Akilu that the conversation wasn't finished and that he had already told his attorney, Chief Gani Fawehinmi, to follow up on the situation. After that, Akilu advised Giwa that there was no need for it and that he shouldn't see an attorney because the situation was already settled.
Dele Giwa's Assassination
A parcel was brought to Giwa's security, who then gave it to Giwa's son, Billy, around 40 minutes after the phone call with Akilu (there was no actual report of the car that brought the cargo). Billy claimed that the letter's contents were limited to the name written on it because the package was sealed with the Nigerian Coat of Arms. Billy added that his father will continue to receive letters from the government and that it wasn't the first time. Giwa was with Kayode Soyinka when his son delivered the item to him (London Bureau Chief of Newswatch).
Dele Giwa was fatally injured when the package exploded on his lap, temporarily deafening Soyinka, who had excused himself to visit the restroom just before Giwa was going to try to open the package. Giwa was taken urgently to the hospital, where he eventually died.
Kayode Soyinka's Story
Before the bomb exploded, the only witness to these events, Kayode Soyinka, said that the package had a label with the seal of the Nigerian President and that it had come from the President's Office. However, neither Billy, who delivered the letter, nor the security guard who received, was able to confirm Soyinka's assertion.
Meanwhile, the pictures that a French photographer had taken of Gloria Okon were brought back by Kayode Soyinka, Newswatch Magazine's bureau chief in London. On October 19, 1986, it was a Sunday morning and they were about to eat breakfast. After looking at the photos, Billy, Giwa's first son, entered the room bearing a package addressed to his father and intended solely for him.
According to reports, Dele Giwa was thrilled to receive the package and assumed it was from "Mr President" in reference to the conversations he had with IBB days prior. As he attempted to open the package after placing it on his lap, the bomb detonated, severely injuring his lower torso and blowing apart his upper legs.
Soyinka was knocked to the ground by the exit door by the noise and had lost consciousness. Everyone hastened to the location since the noise was so loud that it became deafening, only to find him on the floor in a pool of his own blood with his charred body.
Dele Giwa kept wailing, "They have got me," as they were heading to the hospital. Whom he meant when he was referring to as "they" is still a mystery to date.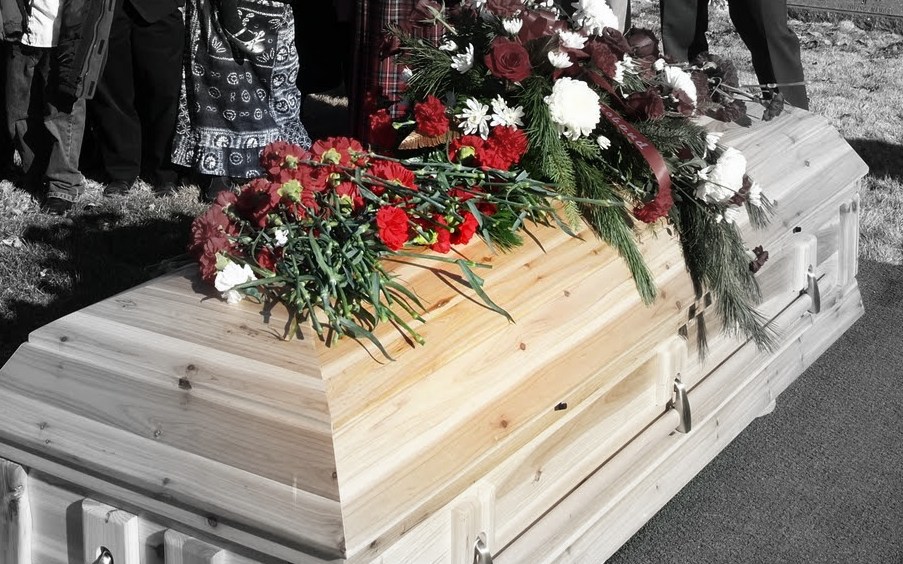 Who Killed Dele Giwa?
The police and other security agencies repeatedly repeated their now-familiar refrains of "no fresh leads," and "we have no clues yet, but we are still on it" throughout the administration of Ibrahim Badamasi Babangida, who oversaw the brutal murder. In anticipation of information from the public that would help identify Dele Giwa's killers, the police kept the case file of the murdered journalist accessible for a number of years.
After the bombing on October 20, Augustus Aikhomu presided over a press conference held by the authorities. All press photographers, international reporters, and Nigerians who worked for foreign news organizations were asked to leave before the press conference began. The briefing was described as being "off the record," and those who remained were informed that Aikhomu would not be answering any questions.
The Director of the SSS, Ismaila Gwarzo, and Haliru Akilu were then requested by Aikhomu to provide their stories of recent events involving Dele Giwa and their respective organizations. Giwa has been asked to be questioned by the SSS on claims of running guns, according to Gwarzo. For his part, Akilu acknowledged that he had called Giwa's residence on October 18 to inquire about how to get there so he might stop by and visit Giwa while travelling to Kano via Ikeja airport. 
According to reports, Akilu confirmed that he had wished to go to Giwa's house to "confirm a Hausa proverb that says that by going to someone's house, you prove to him that you are truly a friend." Ekpu asserted that he recalled Tony Momoh calling the murder "a clear instance of assassination" and Gwarzo calling it "very embarrassing"; later, he was cited as saying that "a special probe would serve no constructive purpose." Graffiti from the era suggested that people thought the SSS was to blame for Giwa's assassination.
After several controversies, investigations, and allegations, Giwa's lawyer, Gani Fawehimni, was disowned by Newswatch magazine on November 18, 1986. However, after Mrs Eniola Fadayomi, Director of Public Prosecution, declined to press charges based on the evidence available, Fawehinmi filed successive court actions against the government to enable him to pursue the case as a private prosecutor. These court cases were unsuccessful.
Fawehinmi then appealed to the Supreme Court, where he received a favourable ruling that allowed him to appeal to the Lagos State High Court and ordered Justice Candido to step down from the case and name a new judge to hear it. Therefore, on February 23, 1988, Justice Longe issued a decision prohibiting the prosecution of the two security guards, Lt. Col. Tunde Togun and Col. Haliru Akilu, for the murder of Dele Giwa, on the grounds that the accusation was mere hearsay.
General Ibrahim Babangida declined in 2001 to speak to a national human rights panel concerning the murder of Giwa. In court, Babangida, Hakilu, and Togun got a ruling prohibiting the commission from requesting their presence. The commission could have issued arrest warrants for the trio, but the chairman said they chose against it "in the overall interest of national unity."
Legacy of Dele Giwa
Dele Giwa was married to an American nurse in 1974, and then had another wife named  Florence Ita Giwa, and the relationship lasted for about 10 months. And then he finally got married to Olufunmilayo Olaniyan on July 10, 1984, and they were married until his death in 1986. Giwa was survived by his mother, wives and children.
The Nigerian government honoured Dele Giwa in 2008 by renaming a roadway in the New Federal Capital of Abuja in his honour, as it had done with previous campaigners including Fela Anikulapo-Kuti and Ken Saro Wiwa.