Before Nigeria's independence on October 1, 1960, there were notable politicians who ensured representation of the people by creating political structures and movements for the emancipation from colonial rule to a sovereign state. These movements were created to maintain people-oriented agitations during colonial rule.
There were prominent politicians such as Obafemi Awolowo, Anthony Enahoro, Bisi Akande, Herbert Macauley, Nnamdi Azikwe, Tafawa Balewa, and Adegoke Adelabu, among others, who were committed to liberating Nigeria during colonization.
These movements, however, focused on political education and awareness, people's representation, engaging people in overthrowing colonial rule, and collaborations and campaigns towards independence of Nigeria. These political actors ensured that major structures are created to convince people that colonization is a major impediment to Nigeria's development.
One of these political actors was Adegoke Adelabu, who during the 1950s gained people's support through engagements and campaigns, as well as constitutional development, and who was regarded as the tumultuous political petrel of the defunct Western area. 
From January 1955 to January 1956, Adegoke Adelabu served as Nigeria's Minister of Natural Resources and Social Services. From January 1956 until his death in 1958, he led the opposition in the Western Regional Assembly. He was a self-made man who started from a modest background and rose to prominence in Nigerian politics.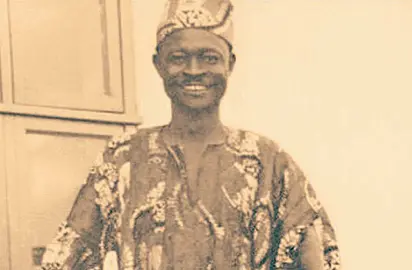 How then, did Adelabu become Penkelemesi?
Before independence, there were meetings and conferences that enabled Nigerians, especially the educated elites, to have conversations and gather opinions on how to liberate Nigeria from colonial rule. This is because, according to history, putting the agreed rules in black and white in the colonial statute book required more than just a meeting between Nigeria's delegates and the colonial authorities.
However, the British government presented it as a documentary account of how Britain supported Nigeria from the time of Lord Lugard's 1914 Amalgamation Act, which combined the former Northern and Southern Directorates into a single modern state, until its independence on October 1, 1960.
The constitutional development conferences gave Nigeria's educated elite, who had the opportunity to engage in the debate, a platform to flaunt their oratorical prowess and wear their intellectual attainment on their sleeves. The opportunity presented by the jugglers at the constitution meeting was literally seized by those who were adept at manipulating words to effect change. either to demonstrate their excellent command of the English language or to create an entertaining spectacle out of it.
Thus, participants' levels of education were not all equal at the time; therefore, the more educated ones used the disparity in educational attainment among the Nigerian participants to their advantage in an effort to impress the colonial rulers. They subtly conveyed to the colonial rulers through their conference speeches and contributions that they had absorbed not only British education and its contents but also the culture.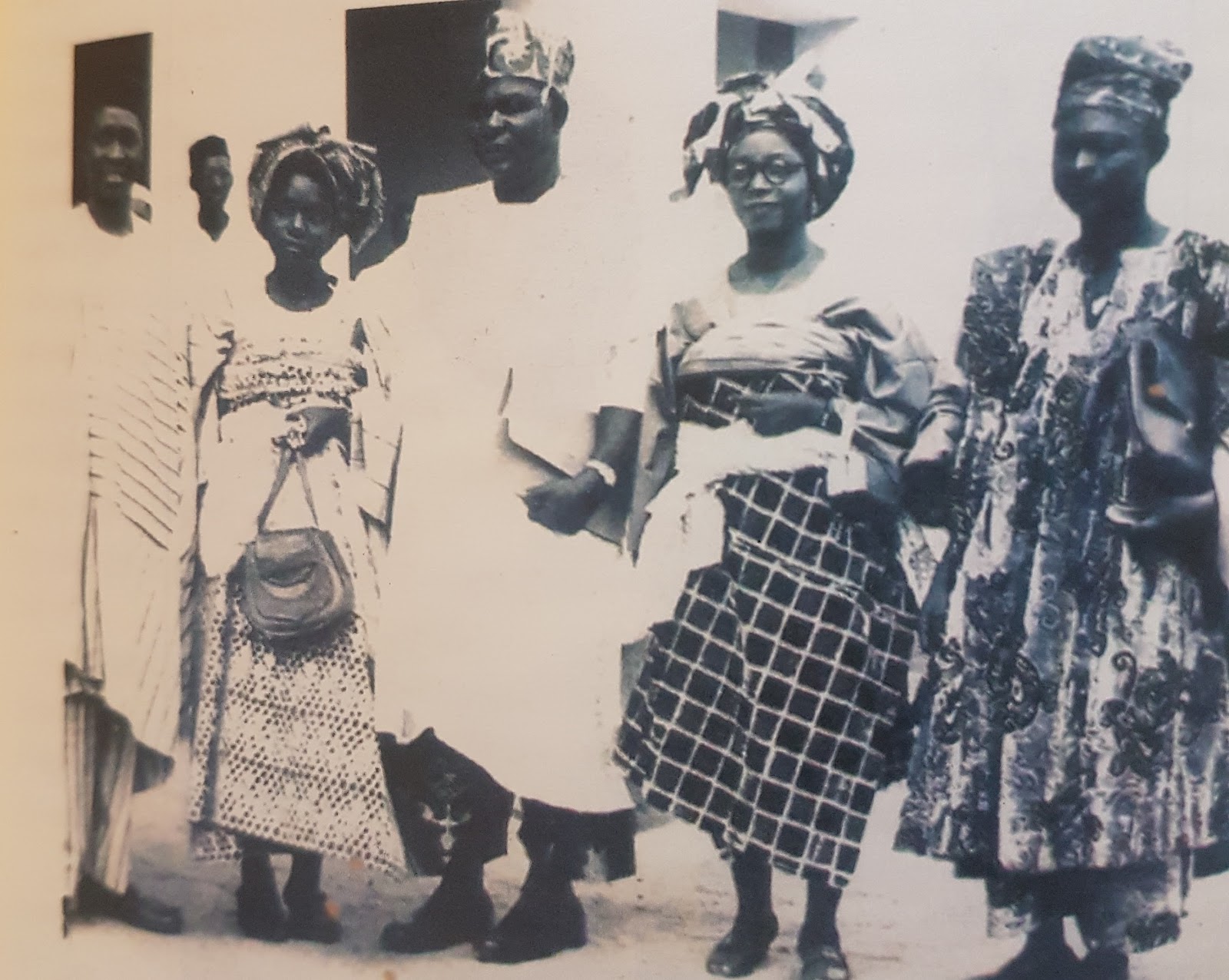 History has it that they made fun of their less educated peers by implying that they controlled the variables that dictated and shaped the conference's argument flow and decision-making pace. Most of the time, those who refused to put on an inferiority mentality took offence at this and behaved rudely around those they perceived as being bookish.
The late Adegoke Adelabu was one of these remarkable orators during the 1950s constitutional development. Adelabu made a strange remark at the constitutional meeting in 1953, and it stuck with him and eventually acquired his nickname, particularly among his supporters in Ibadan, the capital of the former Western Region. The delegates from the Northern and Southern regions clashed during a heated debate that was characterised by abrasive and perhaps hostile disagreements.
In 1956, the late Anthony Enahoro, who eventually rose to become the Western region's minister of communications, moved a motion urging Britain to grant Nigeria independence. Thus, the northern delegates sprang up in vehement opposition. History has it that they perceived that 1956 was too late for the country to achieve independence.
Adelabu then made a daring statement to mock the antics of the Britons as the debate heated up and delegates were literally spitting fire. He described it as an odd mess. The majority of conference attendees took a little moment to pause, which gave Adelabu's volley, which could be called a salvo, a lot of recognition.
In his remarks, he stated: "No patriot would place any value on the British peculiar mess as they were expected to defend their interest."
Adelabu's remark triggered a silence which resulted in an expression that portrayed agreement with his proposition to the people. However, history also has it that it was not his first time using this particular phrase. For instance, in 1957, Adelabu had a reason to publicly quarrel with the late Chief Obafemi Awolowo, the first Premier of the former Western Region. He described it as a peculiar mess and claimed that Chief Awolowo's unflattering statement had made him angry and unmoved. 
On that occasion, the majority of Adelabu's fervent followers, who were largely illiterates, had caught the fever of what may be called a "peculiar mess," to use Adelabu's typical word. To the dismay of the phrase's creator, it was altered and possibly ruined. It was pronounced "penkelemesi," which was entirely out of place and could not even be understood by those who were not Yoruba.
However, on some occasions or whenever they wanted to praise Adelabu at a gathering, they sang it enthusiastically as a lyric, "Adelabu Adegoke penkele mesi, mesi." 
That is how the Adelabu adherents' anthem was created from what outsiders and educated elites deemed to be foolishness. Before his death on March 25, 1958, Adelabu Adegoke was accused of misappropriation of public funds and embezzlement during his leadership as the Ibadan District Council Chairman. This, therefore, prompted a panel against Adegoke Adelabu, which reported him as a corrupt leader. 
After the report, Adelabu protested with his usual phrase, "What a peculiar mess." Adelabu's followers were upset. They claimed that the late Chief Obafemi Awolowo's regional administration sought to defame their leader. So they protested with a song, "Ma kowo wa na, Adegoke, omo Adelabu, sa ma kowo wa na (Keep spending our money Adelabu, the son of Adegoke, continue to spend your money)," was the protest song they sang as they flooded the street. It was the height of impudence for a politician's fans to sing such a lyric in public, promoting bad deeds. But that was how the politics of the day were conducted.