Businesses are a product of creativity and optimism. Irrespective of the environment or the kind of business one indulges in, optimism and consistency in the face of challenges are major factors towards a successful business journey.
In a country like Nigeria, where there are different scales of businesses (small, medium, and large scale businesses), paying attention to the demands of the people in your environment as well as ensuring that you are consistent in meeting their needs is imperative.
In the past, Nigerians, especially women, were known for creating innovative market systems, where products and services progress as a result of creative ideas and good human relations with people around them, as well as the ability to market their goods.
If you are a serving Corp member or you grew up in the barracks, you must have noticed that there is always a small market in your camp or in the barracks, where there are a variety of goods. This small market, especially in the NYSC camp, is called the "Mammy Market."
Many people (especially Corpers) are familiar with this popular market, which has a name tag for virtually every camp because once they enter the camp, they won't be allowed to go outside for three weeks, so whatever they need during their stay in the camp is sold in the Mammy Market.
However, research has revealed that there is an untold story behind this popular market in Nigeria, and in this piece, I will be narrating the story behind Mammy Market.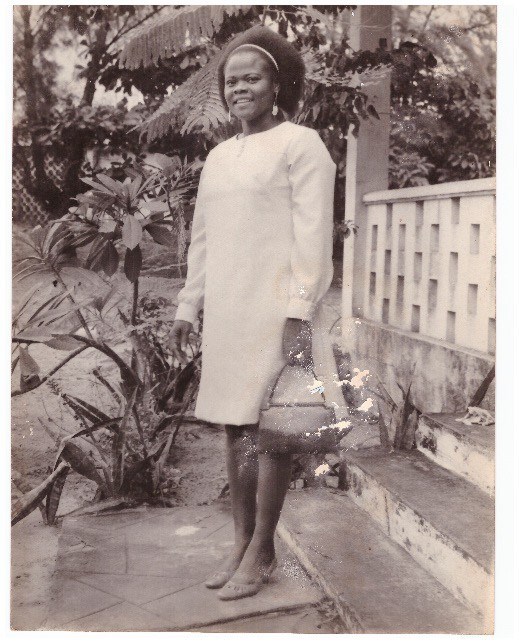 History
Once upon a time, there was a couple who lived in the Army barracks in the 1950s. The name of the man was Anthony Aboki Ochefu, who married his wife, Mammy Maria Ode, at a tender age. Anthony's wife, Mammy, hailed from Jericho-Ugboju in the present Otukpo Local Government Area of Benue State. 
In 1959, Anthony was posted to Enugu from Abeokuta as a Non-Commissioned military officer, and they were quartered in the Army Barracks of Abakpa, Enugu State. Since the couple is still young at the age of 14, the wife decided not to start a business in order to assist her husband and not to remain idle.
Therefore, Mammy established a business by selling drinks to people in the barracks, especially the soldiers. She would cook gruel, also known as umu or enyi in Idoma or kunu in Hausa, for the soldiers. After a short while, soldiers began flocking to their apartment to buy Enyi, and she quickly gained popularity for her product. 
She had some officers as her finest clients; they would always ask their batsmen to purchase some of the gruels for them from Monday through Friday. After some months, when her business began to blossom, one of the Non-Commissioned Officers, the RSM, did not seem to share the enthusiasm that the other military men in the barracks did when they took Mammy's gruel. Therefore, he demanded that Mrs Mammy Ochefu ceases making and selling it. 
According to history, the complaint he levied against Mammy was that her product was luring flies into the barracks. She thereafter stopped the enyi production and sales, though, as she was shocked and saddened by the RSM's directive.
However, Mammy's husband was unable to oppose the RSM's order because he was not an officer at the time. Mrs Mammy Ochefu anguished for weeks over the future of her company, just as officials and soldiers in the Nigerian Army who loved her enyi for its nutritional content and freshness bemoaned the situation.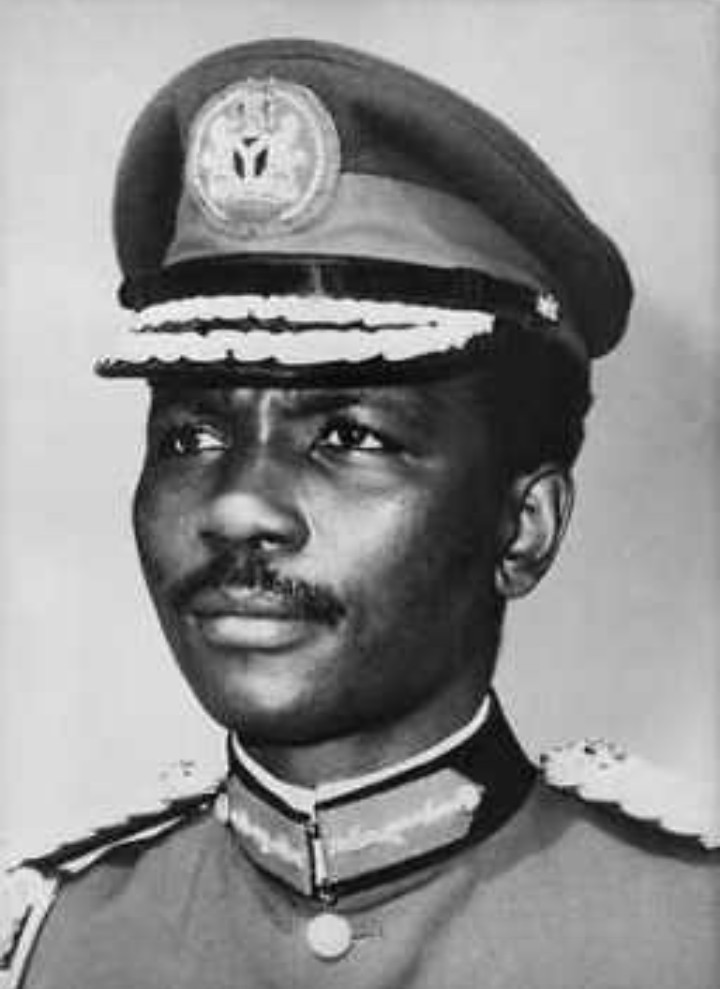 Pressure to reverse the order increased from various directions on the RSM. After some time, he gave in to the pressure and ordered that Mrs Mammy Ochefu be given a portion of the barracks to use for making and selling her enyi. Thus, her happiness was limitless.
A portion of the barracks was handed to her a few days later. Thus, her business quickly took off after she constructed a little shop. The majority of her clients reserved their shares in advance. She would have completed selling the day's supply of enyi by noon.
Soon, other barracks women took advantage of her success and began selling their own wares. That area of the barracks quickly acquired the name "Mammy Market." Establishing markets inside or close to military barracks across the nation also became policy, first for the sole benefit of officers and soldiers. When she finally established the company in 1971, it quickly expanded into a store and a transport company.
The concept of the company "Mammy Market" has expanded along with the nation, and it is now present anywhere there is a military camp. Through this project, Mammy Ochefu helped millions of Nigerian women around the nation become business owners. We honour this stunning, courageous woman who overcame all obstacles to provide millions of women with jobs.
A taste of fresh fish in one of the Mammy Markets, notably the one close to Abacha Barracks, is now required for every trip to Abuja, the Federal Capital City, to be considered complete. Mammy Markets are another name for similar markets located inside paramilitary camps.
Some years later, a counter-coup overthrew Yakubu Gowon's administration, so another Colonel was posted to East Central State as Military Governor. Therefore, the couple went back to Enugu as the First Family. 
However, she used to visit the site where Mammy Market started, which, according to research, was about 16 years ago. After many years, Anthony and his wife incorporated a business called "Mammy Markets," which deals with haulage and trading.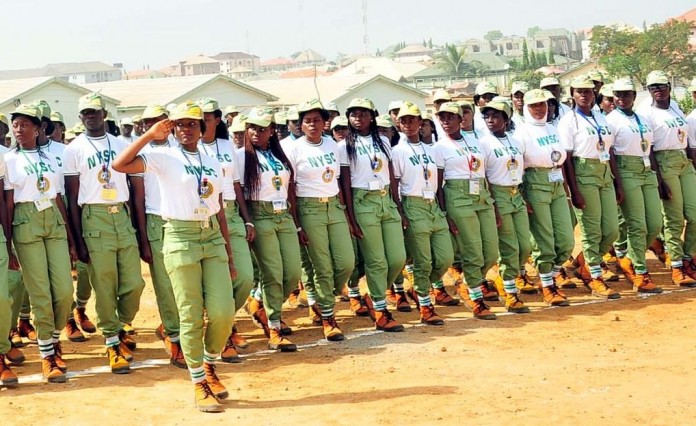 Mammy Market and NYSC
Mammy Market is a market that is connected to a barracks where goods for soldiers are sold, primarily in Nigeria. Since the National Youth Service Corps (NYSC) was founded in 1973 by General Yakubu Gowon (rtd) and Adebayo Adedeji, the marketplaces have recently become more popular.
The market currently has more than just kunu eateries; it also has a variety of goods and services for sale, such as mama-put restaurants, where corps members who prefer not to consume the meals the Federal Government provides in their camps can find a reasonable means of satiating their hunger. 
Additionally, it offers services for charging phones, washing and ironing clothes, PoS stands, necessary camp supplies like buckets and mosquito nets, as well as bars where corps members can unwind and release stress built up during the day's activities, which are primarily parades under the hot sun.
The Mammy Markets, which make the 3-week camp experience for Corp members' stay less monotonous than it initially was, are undoubtedly the highlight of what a serving or former corps member misses most about the NYSC camp today. Thus, this is all down to Mammy Maria Ochefu for her charming vision and business-oriented thinking.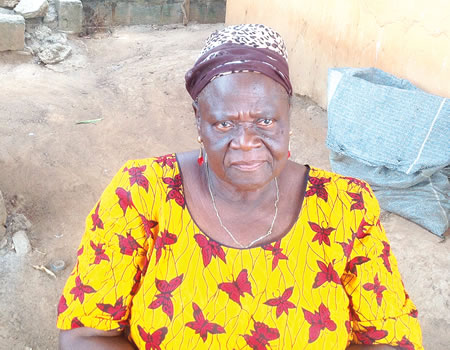 Mammy's Legacy
Mrs Mammy Ochefu, who is 79 years old and resides in Otukpo, owns a farm where she raises livestock for both her own use and for sale. She is one of the most revered legends of our time, in fact. 
No doubt, Mrs Mammy Ochefu has created a lasting legacy, but in a recent interview, she bemoaned being ignored and mistreated by the Federal Government and the country for not officially attributing the Mammy Markets, its origin, and everything it stands for to her as the founder and originator.
History has it that she begged for acknowledgement for such a selfless act as a woman during a time when women were viewed as housekeepers and were not given the opportunity to contribute, particularly as the wives of military personnel. Thus, she is a legacy to emulate.