Reverend Areogun is the Founder and the General Overseer of The Dream Centre of the Life Oasis International Churches whose headquarters is located in Osogbo, Osun State, Nigeria.
He is an ordained minister of the Gospel, author, teacher, church planter, and mentor of leaders for the next generation with varied ministerial exposure and experience and serves the will of God in this generation.
Ayodele Areogun Biography
Reverend Olusola Ayodele Areogun has May 12 as his date of birth. He is the president of the Living Jesus Ministries Inc, and the president of the Sola Areogun Ministries which oversees Living Jesus Ministerial Training Institute.
Ministry
He claims to have received His calling from the Lord, and has been in Ministry since 1984.In this same year, he embarked on a missionary journey, reaching out to villages and planting churches in stack virgin lands which was known as Redemption Faith Churches then. This became a great opportunity for a lot of youths to train for ministry.
In 1988, God spoke to him to conduct citywide special healing services in different towns where believers were taught on victory over sin, sickness and poverty. By November, 1989, the church arm of the ministry took off as he claimed to have been commissioned by God to raise people as an oasis of life and power of God in their world starting from Ilesha, Osun State, Nigeria and going forth to touch the globe.
In 1990, he began holding Bible conference for believers in major cities in Nigeria, through this, various churches came together to receive light from God's word. This lasted for about six years
He claimed he was taken in a vision in 1996, where he stood before the Lord with other servants of God in his country where each person was being assigned for destiny appointments to their generation. When it was his turn to pick from a basket, he stepped out and picked a paper with the bold inscription committed to helping men realize their God-given dreams in life
Personal life
He is married to Oyenike Areogun, who is also an ordained Minister of the Gospel and the senior pastor of the Dream Centre of the Life Oasis Int'l Church and the host of the popular Television program: JOY OF EVERY WOMAN, where she teaches deeply about matters that bother on women, marriage, ministry and career. They have two children, Joshua and Peace Areogun who are also involved in the ministry.
Programs
He and his wife host many programs, some are:
A quarterly Student in Ministry Mentorship Programme (SIMMP) for students in the higher institutions of learning across Nigeria.
A bi-annual minister's conference tagged Web of Wisdom Minister's Conference, the Living Jesus Training Institute (Full Time Bible School), used to refresh and re-fire Minister's of God.
Men in Ministry Mentorship Programme (MIMMP).
His daily Radio/TV programme, "Living by the Answer" formerly "Winning with Jesus" is heard across Nigeria, Africa, United Kingdom, Europe and the US.
He also freely distributes Spirit Meat, a daily devotional guide.
Foundations
Olusola and Oyenike Areogun Development Initiative (OOADInitiative).
OOADInitiative is the central administrative hub for four (4) registered, faith-based NGOs namely:
Late Emmanuel Idowu and Maria Adjike Areogun Scholarship Foundation (LEIMAASF)
The Reverend Olusola Areogun Scholarship Foundation (TROAS)
The Oyenike Areogun Women Empowerment Foundation (TOAWEF)
Operation Give Life to a Destiny (OperationGlad).
Opinions
In an article published by Daily Mail Nigeria on May 2017, Olusola Areogun strongly opined against and criticized a recent practice in Nigeria, where comedians perform and entertain people in church, claiming they are desecrating the holy things of God.
Also, in an article published by The Guardian on 31 December 2016, titled 2017: Thriving in recession, Rev.Olusola Areogun opined that, "The greatest liability in life is a bad attitude."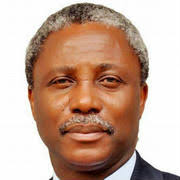 Books
Sola Areogun Ministries operates her own publishing/printing press, named Abundant Life House and it has published over 130 publications in May, 2016. Some books authored by him and his wife from the established press include:
Reality of the Spirit Man
Processed for the throne
Marriage without Rancor
The Daniel Series (The Daniel Company, The Making of Daniel and The Prerequisites for admission to the Daniel Company)
The man that God will work with
The Call of God and You
7 Components of the will of God
Scriptural Prayers for your Husband
The expected end you were born to accomplish
Divine prescriptions for a sound body
The power of cleaving
Terminal terminated and the generational ministries
Enhancing your sensitivity to the Holy Spirit
Angels and you
Godly Wisdom for a Pastor's wife, a ground breaking and bestselling book
Social media handles
Instagram: @reverendareogun
Twitter: @ReverendAreogun