Titilola Atinuke Alexandrah Shoneyin (born 26 February 1974), popularly known by the pen name Lola Shoneyin, is a Nigerian poet and author who launched her debut novel, The Secret Lives of Baba Segi's Wives, in the UK in May 2010. With the publication of three volumes of poetry, Shoneyin has established a reputation as a daring, witty, and outspoken poet (typically categorised in the feminist mould). In April 2014, she was included in the Africa39 list of 39 Sub-Saharan African authors under the age of 40 who have the ability and promise to set the pace for contemporary African literature. Both the Ken Saro-Wiwa Award for writing in Nigeria and the PEN Award in America were given to her.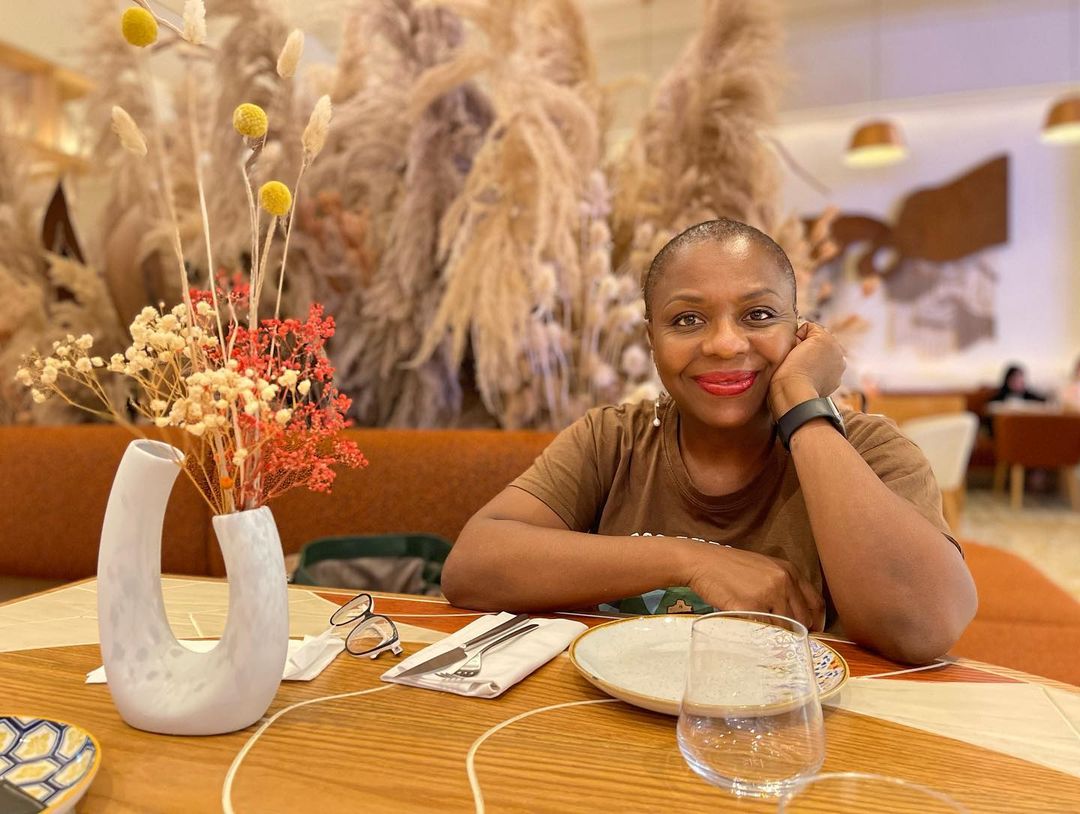 Lola Shoneyin Biography
Full Name :

Titilola Atinuke Alexandrah Shoneyin

Pen Name :

Ben Okri

Date of Birth :

26 February 1974

Nationality :

British-Nigerian

Place of Birth :

Ibadan, Oyo State, Nigeria

State of Origin :

Ogun State, Nigeria

Occupation(s) :

Author

Spouse :

Olaokun Soyinka

Net Worth :

Unavailable

Social Media Handles :

Instagram: lolashoneyin
Twitter: @lolashoneyin
Early Life and Education
Lola Shoneyin was born on February 26th, 1974 in Oyo State, Ibadan. She is the only female and the youngest of six kids. She was born and raised in Ogun State by her parents, Chief Tinuoye Shoneyin and Mrs Yetunde Shoneyin (née Okupe).
Her maternal grandfather, Abraham Olayinka Okupe (1896–1966), who served as the traditional ruler of Iperu Remo and had five wives, had a profound impact on Shoneyin's life and career, which provided material on polygamy for her debut novel. He was crowned in 1938 and passed away in 1976.
She began attending boarding school in the UK when she was six years old, where she attended Fettes Junior School in Edinburgh, Cargilfield School in Edinburgh, and The Collegiate School in Winterbourne, Bristol. After her father was detained by the previous military administration, she returned to Nigeria and attended Abadina College to finish her secondary education. Later, in 1994/95, she graduated with a BA (Hons) from Ogun State University. In August 1999, she travelled to Iowa, USA, for the famed Iowa International Writers Program. The following year, she was a Distinguished Scholar at the University of St. Thomas in Minnesota, USA. While living in England, she obtained a teaching degree from London Metropolitan University in 2005.
Career
Poetry and short stories make up the majority of Shoneyin's early writings. In 1995, the Post Express (a British newspaper) published one of her earliest works, a short tale about a Nigerian woman who left her husband and married an Austrian woman. This narrative started a discussion on homosexuality in the setting of Nigeria. Her maternal grandfather, His Royal Highness (HRH) Abraham Olayinka Okupe, who served as the traditional ruler of Iperu Remo (1896–1966), had five wives, and her paternal grandfather was also a polygamist. Her book, "The Secret Lives of Baba Segi's Wives," provides an insight into polygamy as a result.
The Secret Lives of Baba Segi's Wives, her debut novel, which she originally called "Serpent's Tail," was published in Italian as "Prudenti like Serpenti" and released in the UK in May 2010. Along with writing books, she has also contributed articles to The Scotsman, The Guardian, and The Times on topics like racism, polygamous marriage in Nigeria, the Boko Haram terrorist organisation, and the election of current President Muhammadu Buhari.
Shoneyin served as the deputy principal at a secondary school in Abuja, Nigeria, where she also taught English. She is currently the director of the Nigerian non-governmental organisation Book Buzz Foundation, whose primary goals include fostering literacy through the development of reading programmes for children and reading spaces, as well as the monthly Ake Arts and Book Festival.
Personal Life
She is married to Olaokun Soyinka, a medical doctor and the son of Nobel laureate Wole Soyinka. He was a former commissioner for health in Ogun State, Nigeria. At the moment, she, her husband, and their four kids all reside in Lagos (2 boys and 2 girls).
Publications
Novels
The Secret Lives of Baba Segi's Wives, London: Serpent's Tail, May 2010, which was translated into seven languages, published in Italian as Prudenti Come Serpenti.
Nostalgia is an Extreme Sport: An essay from the collection, Of This Our Country
Short Stories
"Woman in Her Season," Post Express Newspapers, 1996.
Poetry
So All the Time I Was Sitting on an Egg (1998)
Song of a River Bird, Ovalonion House (Nigeria, 2002).
For the Love of Flight (2010)
Children's Books
Mayowa and the Masquerade, July 2010, published in the US in 2020;
Do As You Are Told.
Baji; and Iyaji, the housegirl
Scholarly Study
Abiola, Emmanuel. Negotiating Patriarchal Structures: Polygamy and Female Agency in Lola Shoneyin's The Secret Lives of Baba Segi's Wives. Ibadan Journal of English Studies 7 (2018): 497–504.
Bámgbózé, Gabriel. "Beyond Gender Allegory: A Postcolonial Reading of Lola Shoneyin's Poetry." Ibadan Journal of English Studies 7 (2018): 155–170.
Jegede, O. B. Subversive (re) writing and body poetics in Lola Shoneyin's "So all the time I was sitting on an egg." Ibadan Journal of English Studies 7 (2018), 207–224.
Awards and Nomination
The 2011 Orange Prize
The 2011 PEN Oakland/Josephine Miles Literary Award.
She won two Association of Nigerian Authors Awards.
Hay Festival's Africa39 list features 39 Sub-Saharan African writers aged under 40 with the potential and talent to define trends in African literature.
Ken Saro-Wiwa Award for prose in Nigeria.
African Literary Person of the Year by Brittle Paper
Net Worth
Her estimated net worth is currently unavailable.
Social Media Handles
Instagram: lolashoneyin
Twitter: @lolashoneyin