Christy Ohiaeriaku (born December 13, 1996) is an international female footballer from Nigeria who plays as a goalkeeper. She is also a member of the Nigeria women's national football team, Super Falcons.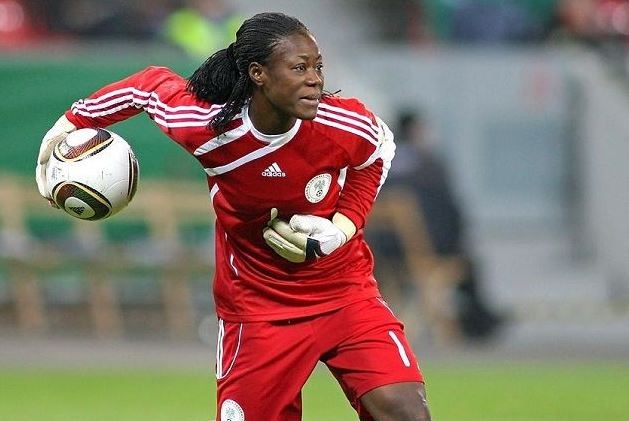 Christy Ohiaeriaku Biography
Full Name :
Christy Ohiaeriaku
Date of Birth :
December 13, 1996
Football Club :
Super Falcons
Early Life
Christy Ohiaeriaku was born on the 13th of December, 1996. She was born and brought up in Nigeria.
Career
Professional Career
Ohiaeriaku was the starting goalkeeper for Osun Babes in the inaugural Nigeria Women Premier League, when they placed third. She was subsequently called up to the national squad as a result of her performance. After they won two more league championships, she departed to join the defending champion Rivers Angels then returned to the Osun Babes in early 2016.
Later that year, she signed a one-year contract with an option for an additional year with Swedish team IFK Ostersund.
International Career
Ohiaeriaku was a member of the Nigeria women's national football team's preliminary squad prior to the 2014 African Women's Championship. She was one of the three goalkeepers selected for the team for the 2015 FIFA Women's World Cup. She was a late replacement for the games against the United States, Australia, and Sweden and did not make a single start.
Christy anticipated that playing football in Sweden would help her secure a spot in the team as the FIFA U-20 Women's World Cup approached in 2016. She was then included on the team for the competition.
Net Worth
Christy Ohiaeriaku exact net worth could not be found on any verified sources. Although, it must be noted that she has made a lot of money playing for both local and international football teams.