DJ Jimmy Jatt (born October 15, 1966) is a renowned Nigerian disc jockey who is regarded as one of the country's first hip-hop DJs. His real name is Oluwaforijimi Adewale Amu. Under the stage name Master J, he began his musical career as a rapper. After failing to sign with a record company despite having released a few tracks, including a demo recording, he turned to DJing. He is well known for Jimmy's Jump Off concert, which he established in 2008 and has since grown to become one of Nigeria's most popular entertainment events. He received the Hip Hop World Hall of Fame award in 2006 for his contributions to hip-hop in Nigeria at the inaugural The Headies.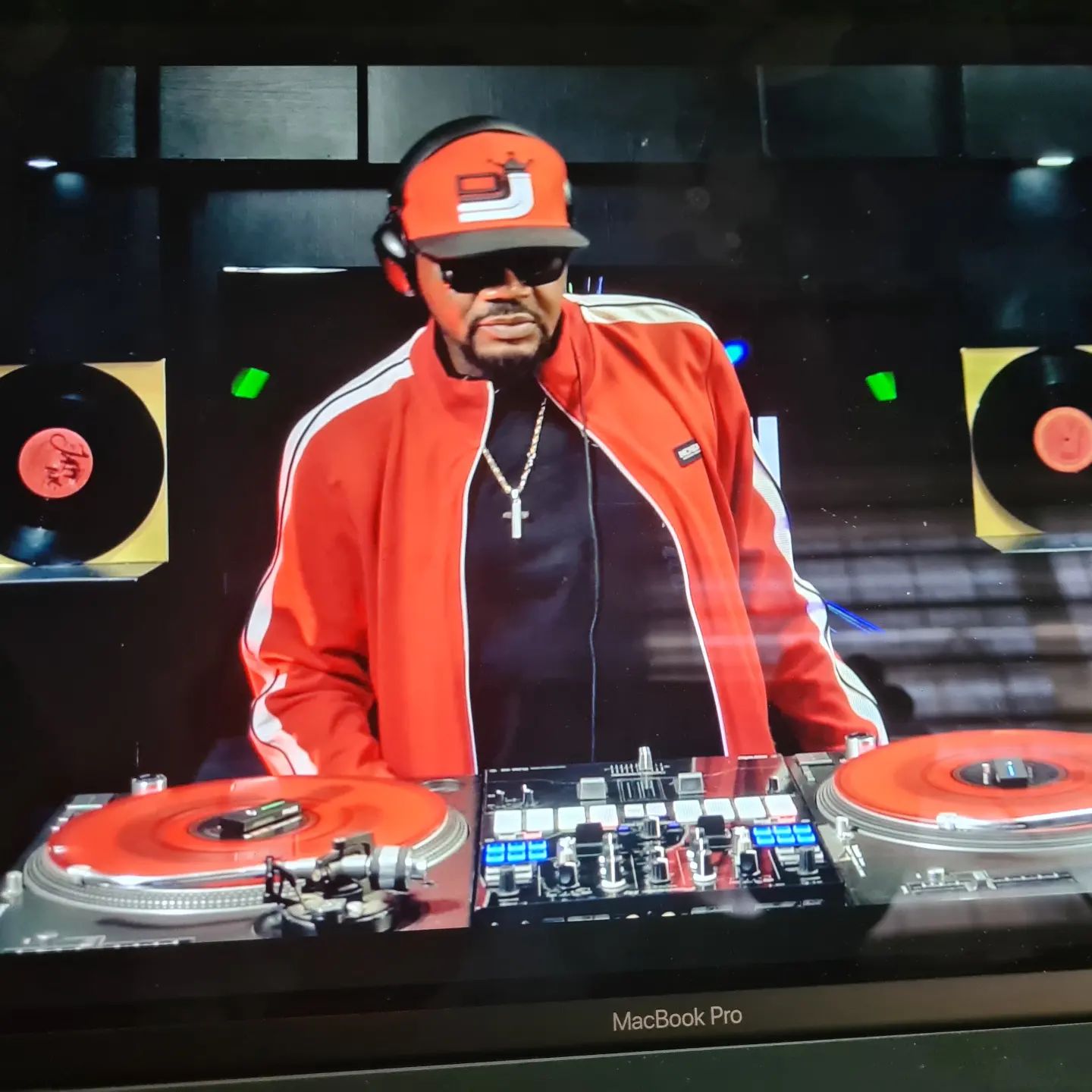 DJ Jimmy Jatt Biography
Full Name :
Oluwaforijimi Adewale Amu
Date of Birth :
October 15, 1966
Place of Birth :
Lagos State
Social Media Handles :
Instagram: @djjimmyjatt
Twitter: @djjimmyjatt
Early Life
Dj Jimmy Jatt was born and raised in Lagos Island, Lagos State, Nigeria, and is a native of Ijebu Ode, Ogun State, although he received his primary and secondary education in Lagos State.
Career
Early on, Dj Jimmy Jatt became interested in music. He was exposed to a wide range of musical genres while growing up, including jazz, hip-hop, rhythm and blues, pop, highlife, afrobeat, and afrojuju. Under the nickname Master J, he started out as a rapper. Jimmy Jatt had to move to Dj when he was unable to sign a record label contract despite releasing multiple tracks and demos. He quickly rose to fame as a DJ for organizing the "Road Block" street festival, which included lyrical rap bouts between underground and up-and-coming rappers.
He released The Definition, a mixtape in 2007 that features songs by a number of Nigerian artists, including Sound Sultan, 2Baba, Mode 9, Naeto C, 9ice, Ruggedman, eLDee, and M.I. "Stylee," a song from the mixtape that features vocals from 2Baba, Mode 9, and ElaJoe, was nominated in two categories for the 2007 Channel O Music Video Awards. With Jimmy's Jump Off on television, several collaborations, accolades and nominations, and sponsorship deals, DJ Jimmy Jatt has become well-known and admired for promoting hip-hop in Nigeria.
Discography
Studio albums
2017: Urban Heartbeat
2014: The Industry Vol 1
2007: The Definition
Net Worth
According to different sources online, DJ Jimmy Jatt's net worth is estimated at around $500,000.
Social Media Handles
Aside from being a renowned Dj, Jimmy Jat is also very active on social media platforms. He has verified accounts on both Instagram and Twitter with over 961,000 and over 1 million followers respectively. You can follow him on social media through the following handles.
Instagram: @djjimmyjatt
Twitter: @djjimmyjatt