Babafemi Adeyemi Osofisan, the Nigerian educationist and author, also referred to as Femi Osofisan or F.O., is well known for his criticism of societal issues as well as for the use of surrealism and African traditional performances in several of his plays. The struggle between good and evil is a recurring motif in his drama. His didactic writings aim to transform his decrepit civilization. Additionally, he has published poems under the pen name Okinba Launko. Some of his poetry collections include Dream-seeker in Divining Chain (1993), Cordelia (1989), and Minted Coins (1987), which won the Association of Nigerian Authors' Poetry Prize.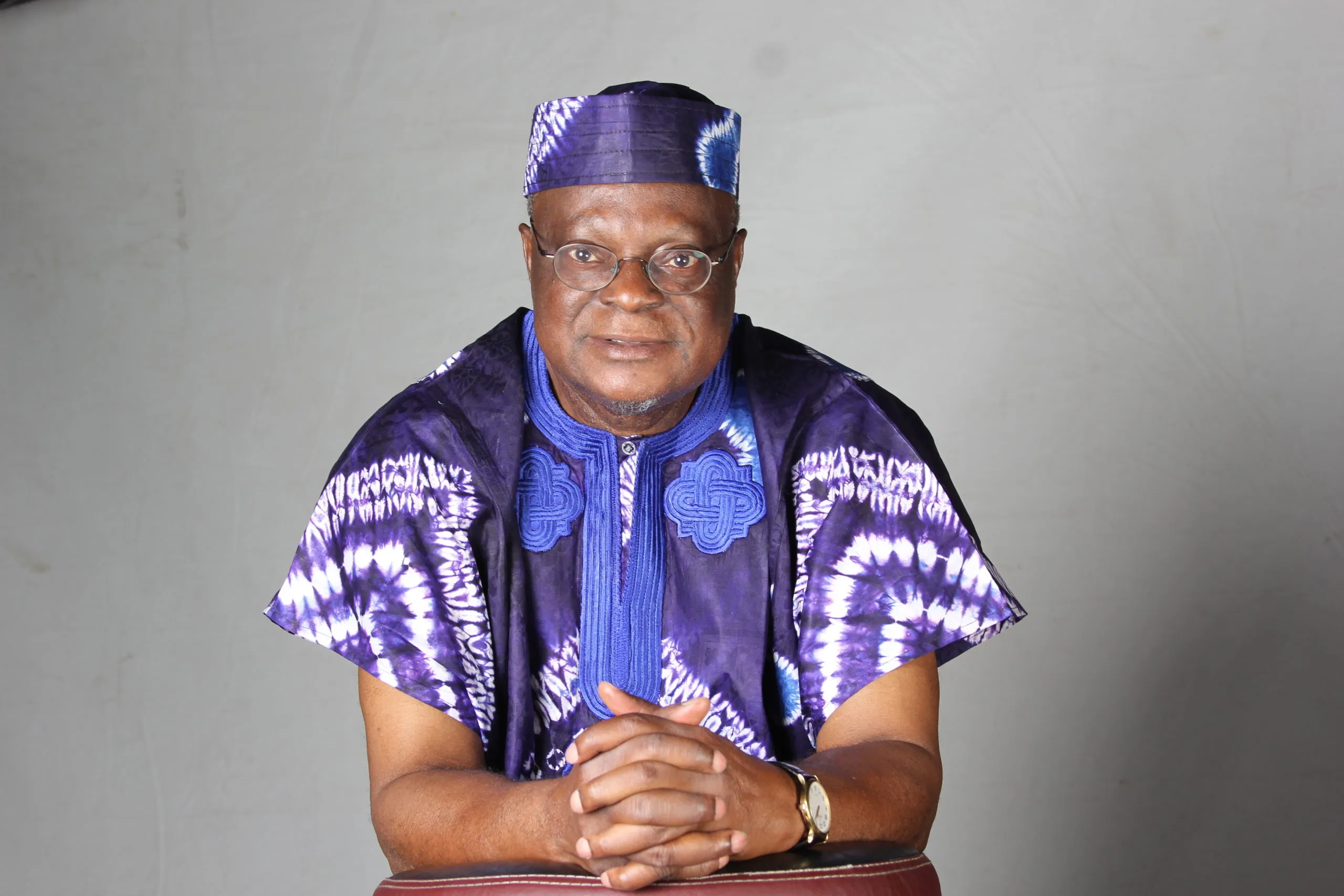 Femi Osofisan Biography
Full Name :
Babafemi Adeyemi Osofisan
Signature :
Femi Osofisan and F.O.
Psuedonym :
Okinba Launko
Date of Birth :
June 16, 1946
Occupation :
Professor, Playwright, Poet
State of Origin :
Ogun State Nigeria
Place of Birth :
Ogun State Nigeria
Social Media Handle :
Instagram: femiosofisan
Early Life and Education
Babafemi Adeyemi Osofisan was born on June 16, 1946, in the village of Erunwon, Ogun State, Nigeria, to Phoebe Olufunke Osofisan, a school teacher, and Ebenezer Olatokunbo Osofisan, a lay reader and church organist. His paternal ancestors were artists and artisans who worshipped the god of beauty and ornamentation, as shown by the last name "Osofisan."
Osofisan went to Ife Primary School and Government College in Ibadan for his secondary education. Later, he studied at the University of Ibadan (1966–1969), where he majored in French. As part of his degree programme, he spent a year studying at the University of Dakar, and he later pursued postgraduate work at the Sorbonne in Paris.
Career
He started his career as a lecturer at the University of Ibadan. He also rose through the ranks to become a professor. He retired as a full professor in 2011 before joining Kwara State University, Nigeria, as a Distinguished Professor of Theatre Arts.
In Africa, one of the best playwrights is Femi Osofisan. He has had a distinguished career in academia. He previously taught drama at the University of Ibadan in Nigeria. He directs plays, performs, writes reviews, poems, novels, and edits, and writes newspaper columns. Osofisan has written and produced more than sixty plays; five collections of poetry; four novels; and numerous essay collections. The first Association of Nigerian Authors (ANA) literature award was given to Osofisan in 1983 for Morountodun and Other Plays. He later won another award for drama with Yungba-Yungba and the Dance Contest in 1993. Osofisan has also won a number of other honours, including the Western Nigeria Broadcasting Service [WNBS] Prize for Independence Anniversary Essay and the first ANA Literature Award.
In 1987, Minted Coins, a volume of poetry published under the pseudonym Okinba Launko, took home both the Regional Commonwealth Poetry Award for First Collection and the ANA Poetry Prize. He was a finalist for the prestigious Neustadt Prize in the United States in 2000. Officier de l'Ordre Nationale de Mérite, Rep. de France (1999), Nigerian National Order of Merit in the Humanities (NNOM) (2004), Fonlon-Nichols Prize for Literature and the Struggle for Human Rights (2006), and Fellow, Nigerian Academy of the Arts (FNAL) are among the awards bestowed upon him (2006). Additionally, Osofisan served as a drama consultant for the Movement for Mass Mobilisation, Social and Economic Recovery (MAMSER), Abuja, Nigeria (1989), the Cultural Olympiad, and the 1996 Olympic Games in Atlanta.
Additionally, he served as the General Manager and Chief Executive of the National Theatre in Lagos, Nigeria, from time to time (1988–1990) and as President of PEN, Nigeria (2004–2010). His plays are among the most produced in Nigeria. Osofisan's plays have been presented in several nations where he has also held teaching or research scholarships, including Japan, Sri Lanka, Ghana, Lesotho, China, USA, Canada, UK, France, and South Africa. Femi Osofisan was a founding member and literary editor of The Guardian's first editorial board in Lagos (1983–1984), the artistic director of Kakaun Sela Kompani (1979), the founder of CentreSTAGE–Africa [the Centre for Studies in Theatre and Alternative Genres of Expression in Africa], and the editor of the poetry chapbook Opon Ifa (1974), which later became Opon Ifa Review, a quarterly journal of the arts, primarily for creative writing.
Writing Career
Over 60 plays have been written and produced by Osofisan. Four literary works, Ma'ami, Abigail, Pirates of Hurt, and Cordelia, were also written by him. They were first published as newspaper columns in The Daily Times and then The Guardian. Ma'ami, one of his prose pieces, was turned into a movie in 2011. Who's Afraid of Solarin? and Women of Owu from The Trojan Women by Euripides are two examples of Osofisan's plays that are adaptations of other authors' works. Another Raft by J. P. Clark; Tegonni: An African Antigone by Sophocles; Antigone; and others.
In his works, Osofisan also places a strong emphasis on gender. He portrays women as subjects who are capable of thought, who are endowed with consciousness and will, who are able to make decisions and carry out actions, as well as objects of social division because of ephemeral customs and enduring traditions.
Personal Life
The great author doesn't live a public lifestyle; he prefers a private life. Much information is not known about his personal life. He is, however, married to Nike Osofisan, a Professor of Computer Science and the first Nigerian female to study the discipline in a Nigerian university.
Publications
Kolera Kolej. New Horn, 1975.
The Chattering and the Song, Ibadan: Ibadan University Press, 1977.
Morountodun and Other Plays. Lagos: Longman, 1982.
Minted Coins (poetry), Heinemann, 1987.
Another Raft. Lagos: Malthouse, 1988.
Once Upon Four Robbers. Ibadan: Heinemann, 1991
Twingle-Twangle A-Twynning Tayle. Longman, 1992.
Yungba-Yungba and the Dance Contest: A Parable for Our Times, Heinemann Educational, Nigeria, 1993.
The Album of the Midnight Blackout, University Press, Nigeria, 1994.
"Warriors of a Failed Utopia?" "West African writers since the 70s" in Leeds African Studies Bulletin 61 (1996).
Tegonni: An African Antigone. Ibadan: Opon Ifa, 1999.
"Theater and the Rites of 'Post-Negritude' Remembering". Research in African Literatures 30.1 (1999).
Books
Women of Owu ( 2006)
The Oriki of a Grasshopper and Other Plays ( 1995)
The Nostalgic Drum: Essays on Literature, Drama and Culture ( 2001)
Who's Afraid of Solarin? ( 2007)
Aringindin and the Nightwatchmen (1991).
Birthdays are Not for Dying and Other Plays (1990).
Esu and the Vagabond Minstrels ( 1991)
Kolera Kolej (Opon Ifa Readers) ( 2000)
Literature and the Pressures of Freedom: Essays, Speeches, and Songs (2006)
Two One-act Plays: Oriki of a Grasshopper AND Altine's Wrath ( 1986)
Yungba Yungba and the Dance Contest: A Parable for Our Times (1994)
The Album of the Midnight Blackout (1994)
The Chattering and the Song ( 1976)
The Engagement: A Play (1995)
Excursions in drama and literature: Interviews with Femi Osofisan (1993)
Farewell to a Cannibal Rage (1986).
Midnight Hotel (1986)
Awards and Nominations
Femi Osofisan has won numerous awards, some of which are:
The Association of Nigerian Authors (ANA) literature award
Western Nigeria Broadcasting Service [WNBS] Prize for Independence Anniversary Essay
2015: PAWA Membership Honorary Award
2016: Thalia Prize from the International Association of Theatre Critics
Femi Osofisan has been listed as a notable writer by Marquis Who's Who.
Net Worth
His net worth is currently unavailable.
Social Media Handle
Instagram: femiosofisan