Susan Oluwabimpe Filani, who was popular with the stage name Goldie Harvey, was a Nigerian professional musician and Big Brother Africa reality TV show star. She was one of the foremost female musicians in Nigeria who lived between October 23rd, 1981 and February 14th, 2013.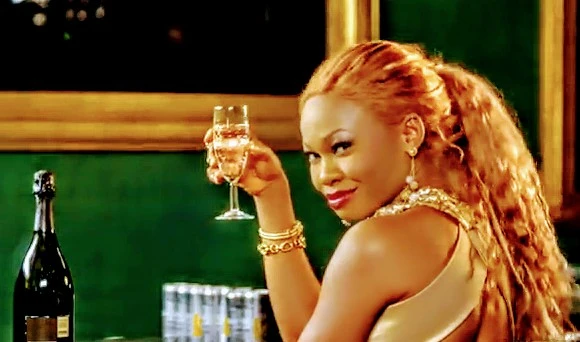 Goldie Harvey Biography
Full Name :
Susan Oluwabimpe Filani
Stage Name :
Goldie Harvey
Date of Birth :
23 October 1981
Place of Birth :
Lagos State, Nigeria
State of Origin :
Ekiti State, Nigeria
Genres :
R&B, Pop, Rap, Electropop
Occupation(s) :
Singer, rapper, songwriter, television personality
Record Label :
Kennis Music
Social Media Handles :
Unavailable
Early Life and Education
Goldie was born on October 23rd, 1981 in Lagos State, to the late Mrs Olabisi Betty, from the notable Olaiya family in Ijebu, Ogun State, who was a former managing director of a bank, while her dad, a native of Ikole-Ekiti, Ekiti State, also retired as a director of a new generation bank, who is now into full-time pastoral work in Lagos.
Goldie started her schooling at the Green Springs Montessori Primary School before moving on to St. John's College in Palm Grove, Lagos, where she claimed that Christian Religious Knowledge was her favourite subject because it required no effort on her part to pass. She actually knew so many bible verses by the time she was 10 years old that it was amazing. She also attended the University of Sunderland, where she studied Business Management.
Career
On and off camera, Goldie was known for her stunning use of colourful outfits. She made her television debut in 2012 on Big Brother Africa, when she appeared to be close with Kenyan artist Prezzo, another BBA contestant.
Goldie launched the album "Spin Me" in 2007, and the groundbreaking music videos "Komole," "Spin Me," "Shift," and "Nothing Has Changed" resulted in multiple nominations for awards. "Komole," her debut single, was a hit.
The song "You Know It," which she co-wrote with other members of her label, was nominated for Best Collabo at the 2011 Headies Awards. She served as an ambassador for the group "Poverty Alert," which promotes a zero-tolerance policy for all types of abuse against women.
She's collaborated with the likes of Kenny Ogungbe, Denrele Edun, and Eldee, among others.
Personal Life
Although it wasn't widely known prior to her passing, Susan Oluwabimpe "Goldie" Filani was married to Andrew Harvey, an engineer with a base in Malaysia, in 2005.
In addition to the Top Naija Music Award, Goldie has won other African music awards. Her first TV appearance came in 2012 when she appeared on Big Brother Africa. She appeared to be close with Kenyan rapper Prezzo, another BBA housemate, on the show.
Death
She complained of a headache after returning to Nigeria from the 2013 Grammy Awards in Los Angeles, California. She was taken to the hospital where she was later pronounced dead. Her spouse refuted claims that she may have used narcotics that contributed to her demise, despite there being reports to that effect. The Nigerian pop artist passed away from "hypertensive heart disease," which resulted in an "intracerebral haemorrhage."
According to an autopsy performed by the Department of Pathology and Forensic Medicine of the Lagos State University Teaching Hospital. Goldie, who was 31 when she passed away, was buried at the Vaults and Gardens in Ikoyi, Lagos.
On February 25, 2013, she was laid to rest at the Vaults and Gardens Cemetery in Ikoyi, Lagos. On April 13, 2013, press releases confirmed that the properties owned by Goldie Harvey had been willed to charity organisations.
Impact & Influence
Goldie served as an ambassador for Project Alert, a well-known non-profit organization that promotes a policy of zero tolerance for violence against women and young girls in all its manifestations. The organization's president noticed all the volunteer work she had been doing on her own and decided to give her this exceptional honour.
Discography
2010 – Gold
2011 – Gold Reloaded
Selected Songs
Jawo Jawo
You Know It
Hands Up
Dj Play On
Dont Touch
Get Loose
Breathe Again
Fine
Awards and Nominations
Exquisite Lady of the Year (ELOY)
Best Female Artiste award
City People's Best Female Artiste of the Year
Federal Celebrity Special Marshal
The Law Students Society of the Obafemi Awolowo University (O.A.U) Award for Musical Excellence under the category of Best Female Artiste of the Year S
United Nations Youth Ambassador for Peace by the Federal Government
Tush Awards for Best Female Musician.
Net Worth
Her net worth is unavailable.
Social Media Handles
Unavailable