Ismail Rukuba Ahalu is a freelance graphic designer and muralist. He considers himself a charismatic individual and also a muralist. He sees the Big Brother Naija House as a platform to advertise himself and meet amazing new people.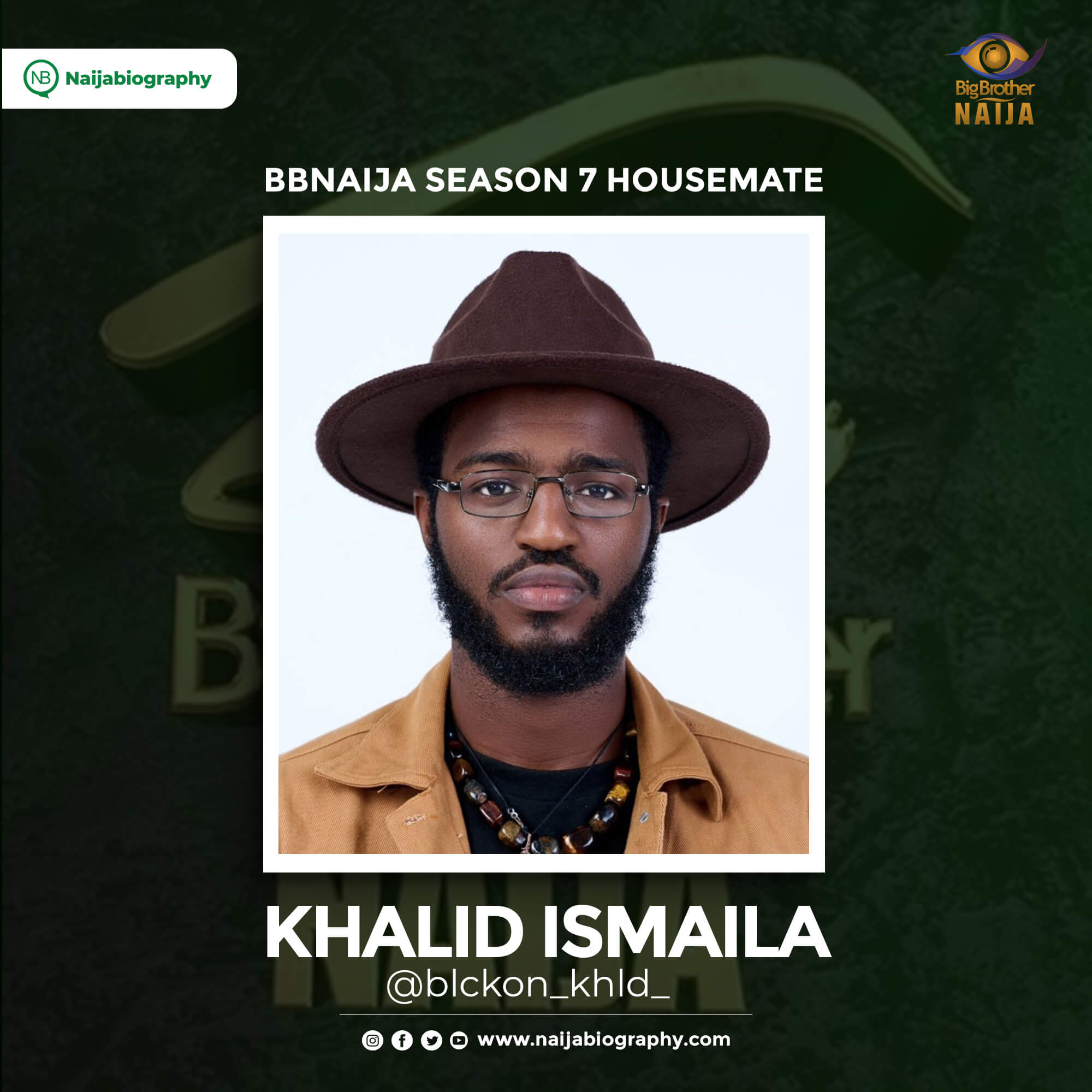 Khalid BBNaija Biography
Full Name :
Ismail Rukuba Ahalu
State of Origin :
Plateau State, Nigeria
Place of Birth :
Plateau State, Nigeria
Occupation :
Graphics Designer, Muralist
Social Media Handles :
Instagram: blckon_khld
Twitter: @blckon_khld
Early Life and Education
Khalid was born in 2000 in Plateau State, Nigeria. He also hails from Plateau State, where his parents came from.
Career
Khalid is a graphic designer and muralist who enjoys good paintings.
Personal Life
Khalid doesn't like to beat around the bush when it comes to relationships, and his idea of fun is hanging out with the right people, having meaningful conversations, and engaging in extreme sports. He enjoys archery, skateboarding, basketball, and watching anime, and also has a keen interest in mythology.
Net Worth
His net worth is currently unavailable.
Social Media Handles
Instagram: blckon_khld
Twitter: @blckon_khld