Olusegun Osaniyi, also known as Lord of Ajasa, is a Nigerian songwriter and rapper. He was dubbed the "Lord of Flavour" (Ajasa is the Yoruba word for flavour) while he was in school because of his good use of words. Lord of Ajasa was a powerful poet with lyrics engraved in a deep Yoruba dialect, popularised Yoruba dialect rap and encouraged a number of upstarts to follow in his footsteps. With the release of the song "Ma Yi lo" in 2000, Ajasa shot to fame.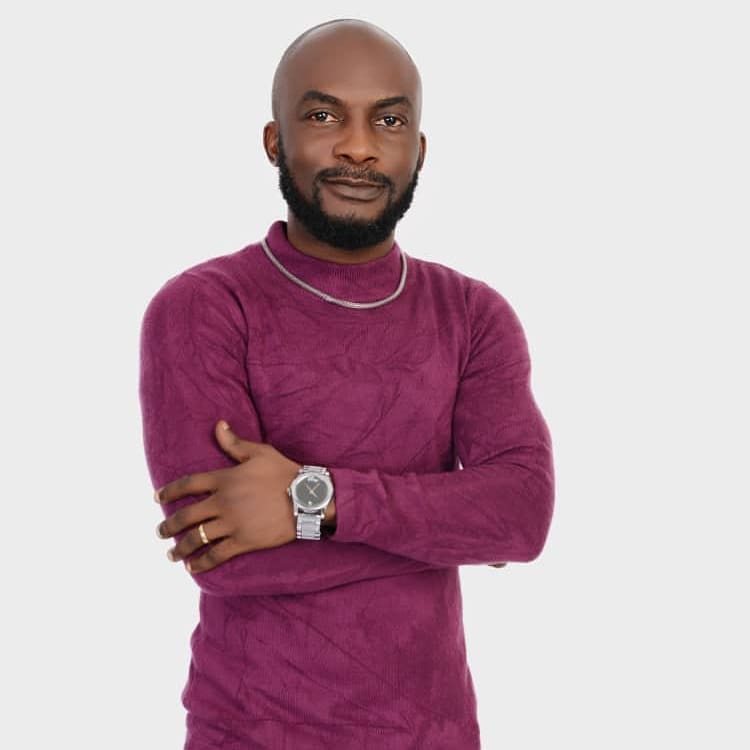 Lord of Ajasa Biography
Full Name :
Olusegun Osaniyi
Stage Name :
Lord of Ajasa
Date of Birth :
16th of July 1982
State of Origin :
Akure, Ondo State
Place of Birth :
Akure, Ondo State
Genres :
AfroHiphop, Afropop, Fuji, Rap
Record Label :
Apashe Records
Social Media Handles :
Twitter: @LordOfAjasa1
Instagram: lordofajasa
Early Life and Education
Ajasa was born on the 16th of July 1982 in Akure, Ondo State. He had his primary and secondary education at Aquinas College in Akure, Ondo State, before proceeding to Ondo State Polytechnic (now Rufus Giwa Polytechnic), where he studied Quantity Survey.
Career
Ajasa burst onto the music scene with the release of the song "Ma Yi Lo" in 2000, and he shot to fame. He released the rave track "Otiya" in 2005, which propelled him to notoriety among Nigerian music fans and industry insiders. His debut album, "It's Too Much," was released that same year under the banner of Platinum Records as a result of the single's success. Lord of Ajasa has participated in many important events in Nigeria. He is the artist that both promoters and other musicians want to work with. Due to his inventive and energetic musical skills, he has appeared in more featured appearances than any other hip-hop performer in Nigeria.
His influence has been acknowledged by organisations that have deemed it appropriate to acknowledge his inventiveness. He won the Best Rap Indigenous Category of the Afro Hip Hop Society Awards in 2001, and he was nominated for a Hip Hop World Award in the category of Lyricist On The Roll in 2006. He looked for a fresh platform to realign and capitalise on his highlighted ideals and potential in an effort to build on his artistic accomplishments and the acclaim showered upon him by industry insiders. Thus, a comprehensive re-branding effort for the Lord of Ajasa brand was launched in cooperation with Illific Solutions Ltd., a premier entertainment marketing firm.
The three songs were released in 2007 to launch the campaign: the first was "Oro Awe," a jazzy, heavy-drum roll production by ID Cabasa that was a tribute song for his kin in Akure; the second was "Esa Lo Ba De," a hard-core hustler's anthem that debuted with a stunning video directed by Ayo Banjo and d.o.p. Clarence Peters of Capital; Ajasa's most recent release is a strong challenger in the music industry because of its variety of original ideas, technical skill, and desire to enthral the listener; Second Turning By the Right, the eagerly awaited sophomore album, was released in May 2008. The song, which features the monster smash single "Le fenu So" by 9ice, was written by Lord of Ajasa and produced by the talented ID Cabasa. Rotimi Oshodi, also known as R-Cube, a new and talented director, recently shot the video in Lagos.
He has since ventured into organising shows and talent management since he left the music scene and had a breakdown in terms of his health.
Personal Life
Ajasa is married to Funmi Kasali, and the union is blessed with two sons, but not much is known about his social life. In one of his interviews, he referred to himself as the father of Yoruba hip-hop rap, and he is not in contention or fighting with anyone. He also regarded Da'Grin and Olamide as his sons in the industry.
Ajasa's Health Struggles
During the early parts of January 2019, news broke out that Ajasa was down with a peptic ulcer and would be in need of an operation. The rapper needs enough money to be relocated to a better facility where surgery may be performed, according to renowned Afrobeats musician Alariwo, who first announced the news on Instagram. He was admitted to the Ikorodu General Hospital, where he is receiving care.
There were also claims that he was neglected by his colleagues in the hospital. He later came out to refute the claims. One of his friends, ID Cabasa, later revealed that people like Olamide, 9ice, and Babanla2phat, among others, have been in touch with Lord of Ajasa's wife.
Discography
Albums
The CEO
It's too much.
The Spirit
3rd Avenue
Ironla
Selected Singles
The Spirit
Ijala
36 Kinihun
Kilomo
Ota lenu
Skit
Democrazy
Baboo
Le fenuso
Agbawo
Esa Lo bade
O ti ya
Ara Awe
Lacasera
Who Be dat
Omo Igboro
Halleluyah
Awards and Nominations
City People's Music Throwback Hall of Fame Award
Best Rap Indigenous Category of the Afro Hip Hop Society Awards 2001
Nominee in the category Lyricist On The Roll in the Hip Hop World Awards in 2006.
The Headies Award for Lyricist on the Roll
Net Worth
His net worth is currently unavailable, but he has done well for himself in the music scene over the past decade.
Social Media Handles
Twitter: @LordOfAjasa1
Instagram: lordofajasa