As a student, you are compelled to recite the national anthem either in primary or secondary school or even in tertiary institutions (especially during formal gatherings). Sometimes, you are beaten for not singing it out loud during assemblies and not correctly reciting it to rhyme with the drums.
The Nigerian national anthem, both the old and new, explains the history of Nigeria, the value it has earned through the past heroes, and the responsibility of leaders to the citizens, as well as the expected quotas of the citizens.
The former anthem was "Nigeria we hail thee", which Nigerians used from independence in 1960 till 1978 before it was changed to "Arise O'Compatriots," adopted in 1978. 
History
The history of the first national anthem, titled "Nigeria we hail thee", can be traced to 1960 when Nigeria gained independence. Earlier, before independence, the anthem had been composed by Lillian Jean Williams, a British expatriate who had lived in Nigeria before independence. 
The anthem indicates the freedom of Nigeria from colonialism and the need to express their joy for freedom irrespective of the different tribes and cultures. The lyrics of the anthem also revealed Nigerians' prayers to be able to serve the fatherland in truth and justice, as well as a prayer to God to bless the motherland.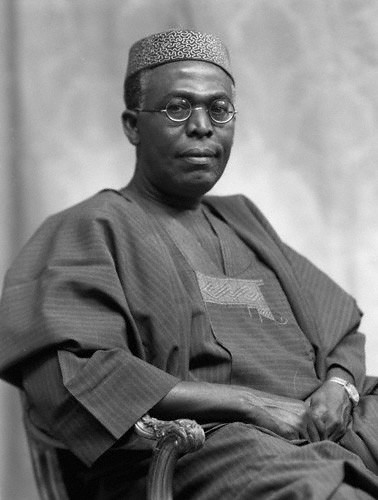 On independence day, when Obafemi Awolowo declared the freedom of Nigeria from British rulership, the first anthem was sung as a sign to reveal sovereignty, through the waving of the Nigerian flag.
In 1978, the Nigerian national anthem was changed to "Arise O' Compatriot." Although the reason for the change of the anthem was not started, research shows that there are two verses of the anthem titled "O God of creation," which is more of a prayer point for Nigeria. 
The Federal Government issued a request for Nigerians to submit their ideas for the lyrics of a new anthem through an open competition. Thus, they received about 1449 submissions, after which five people were selected and awarded a sum of a thousand naira (#1, 000).
The five winners were; B. A. Ogunnaike, Eme Etim Akpan, John A. Ilechukwu, Sota Omoigui, and P. O. Aderibigbe. However, it was their ideas that were merged and rebranded to compose the new national anthem. Also, for proper musical note arrangement and documentation, it was handed over to the head of music of the Nigerian Police Force, Benedict Elide Odiase, on the 10th of May 1978.
Professor Akin Euba was further consulted by Benedict Elide, and as a result, the Nigerian Police Band put the anthem's lyrics to music. Thus, on October 1, 1978, during General Olusegun Obasanjo's administration, this new anthem of two stanzas was adopted and sung for the first time. 
The anthem depicts the need for Nigerians to be patriotic citizens and is a general call to them to serve their motherland with love and compassion, as well as not to let the struggle of their past heroes be in vain.
According to opinions gathered, the second verse of our national anthem is to plead for God's mercy on Nigerians and to ensure that his provisions and protections of the country never stop, which, according to some people, is simple and pure.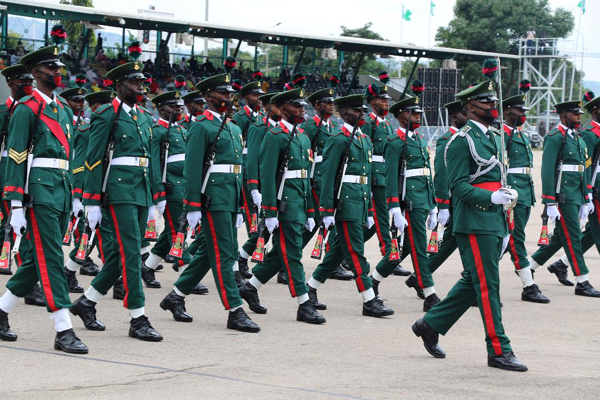 Criticism
The national anthem, "Nigeria we hail thee," was criticized when it was first unveiled for a variety of reasons. Therefore, a committee was formed to gather signatures for a petition after The Daily Service, a publication published by the Yoruba organization Egbé m Odùduwà, launched a rebellious campaign against the national anthem.
Lyrics of Nigeria We Hail Thee
Nigeria we hail thee
Our own dear native land
Though tribes and tongue may differ
In brotherhood we stand
Nigerians all, are proud to serve
Our sovereign Motherland
Our flag shall be a symbol
That truth and justice reign
In peace or battle honour'd,
And this we count as gain,
To hand on to our children
A banner without stain.
O God of all creation
Grant this our one request.
Help us to build a nation
Where no man is oppressed
And so with peace and plenty
Nigeria may be blessed.
Lyrics of Arise O' Compatriots
I
Arise, O Compatriots
Nigeria's call obey
To serve our fatherland
With love and strength and faith
The labour of our heroes past,
shall never be in vain
II
To serve with heart and might,
One nation bound in freedom, peace and unity
Oh God of creation,
Direct our noble cause
Guide our leaders right
Help our youth the truth to know
In love and honesty to grow
And living just and true
Great lofty heights attain
To build a nation where peace and justice shall[a] reign.