Themba Zwane is a South African footballer who plays as a midfielder for the Premier Soccer League club, Mamelodi Sundowns. He also plays for the South African national team, The Bafana Bafana.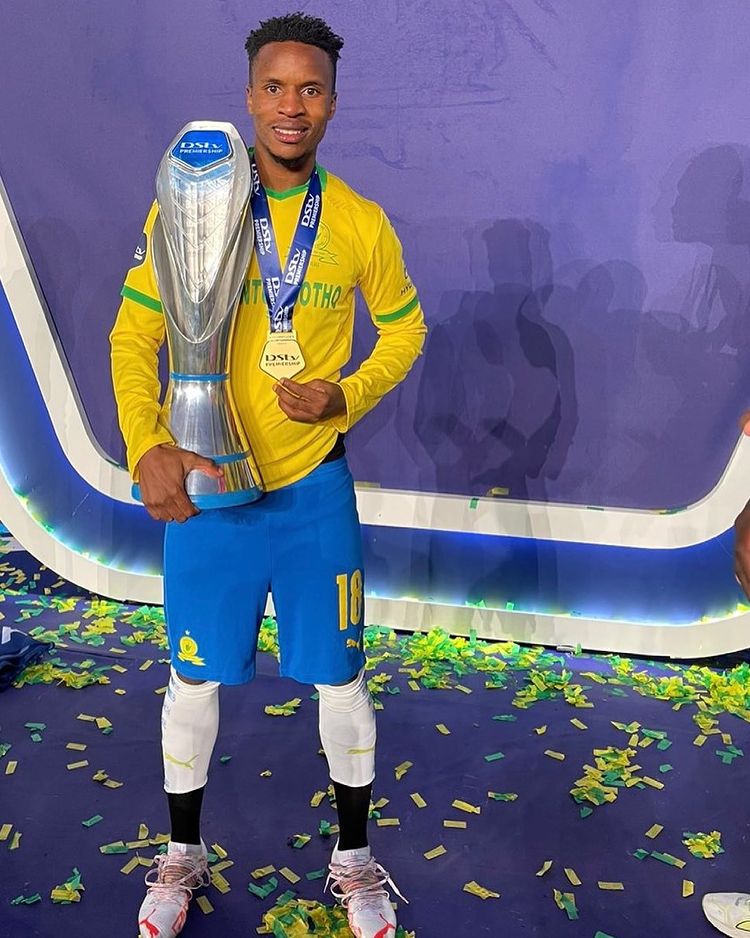 Themba Zwane Biography
Date of Birth :
3rd of August 1989
Nationality :
South Africa
Social Media Handles :
Instagram: mshishi18
Twitter:  @TZMshishi18
Early Life and Education
Zwane was born on the 3rd of August 1989 in Soweto, South Africa. Unfortunately, There is much information about his early life and education.
Career
Zwane started his professional football career in 2011 when he was signed to Mamelodi Sundowns. However, before then, he had played football for some clubs like M tigers and Vardos FC.
While he was at Sundowns, he was loaned to Mpumalanga Black Aces from 2013 to 2014 but later returned to Mamelodi Sundown. In 2016, he made his debut appearance for the South African National team.
Clubs
M Tigers
Vardos FC
Mamelodi Sundowns (2011)
Mpumalanga Black Aces (2013 – 2014) loan
Mamelodi Sundowns (2015 – 2021)
Honours
Domestic
South African Premier Division:(5) 2013-14,2015-16,2017-18,2018-19, 2019-20, 2020-21
Telkom Knockout:(2) 2015, 2019
Nedbank Cup: 2014-15, 2019-20
International
CAF Champions League: 2016
CAF Super Cup: 2017
Personal Honours
2020-21 PFA Player of the Year
2019-20 Sundowns's players player of the season
2019-20 Sundowns Player of the season
2019-20 PSL Midfielder of the Season
2019-20 PSL Player's Player of the season
2019-20 PSL Footballer Of the Season
Personal Life
Zwane is happily married to his High School love, Lizzy Likhayo and blessed with two beautiful children. The couple loves each other and Zwane is a man who cares for and prioritizes his family.
Themba Zwane Net Worth
For 10 years, Zwane has been playing professional football and has a decent lifestyle. His salary at Mamelodi Sundowns is pegged at R250,000 and has an estimated net worth of $200,000. Currently, he is reliant on his salary as a footballer.
Social Media Handles
Instagram: mshishi18
Twitter: @TZMshishi18