Tunji Funsho was born in 1956. He is a Nigerian physician and a member of Rotary International, an organization dedicated to humanitarian service and advancing goodwill and peace. He is the chair of Rotary's Nigeria National PolioPlus Committee, which oversees the polio eradication efforts in the country. He was named one of TIME's 100 Most Influential People in the World in 2020 for his instrumental role in achieving the eradication of wild polio in Africa.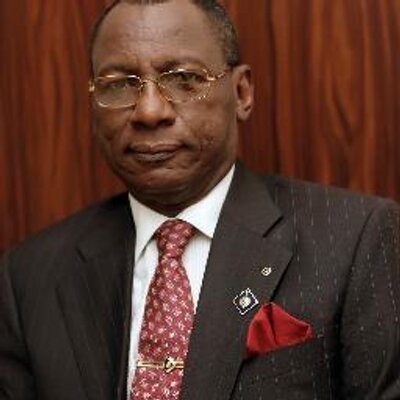 Tunji Funsho Biography
Full Name

Tunji Funsho

Date of Birth

1956

Place of Birth

Lagos, Nigeria

Occupation

Physician

Spouse

Aisha Funsho

Children

Tolu, Tobi, and Tomi

Social Media Handles

Twitter: @DrTunjiFunsho

LinkedIn: Dr Tunji Funsho
Early Life and Education
Tunji Funsho was born in 1956, in Lagos, Nigeria. He attended King's College, Lagos, for his secondary education, and then proceeded to study medicine at the University of Ibadan, graduating in 1981. He did his internship at the Lagos University Teaching Hospital and then completed his residency in cardiology at the same institution. Tunji Funsho obtained his fellowship at the West African College of Physicians in 1991.
Career
Tunji Funsho worked as a cardiologist for over two decades, practicing at various hospitals in Lagos. He joined Rotary International in 1985 as a member of the Rotary Club of Ikeja South. He served as the president of the club from 1996 to 1997, and as the governor of District 9110 from 2013 to 2014. Tunji Funsho became the chair of the Nigeria National PolioPlus Committee in 2013 and has since been leading the coordination and implementation of polio immunization and advocacy campaigns across the country.
Tunji Funsho works closely with Rotary's partners in the Global Polio Eradication Initiative (GPEI), such as the World Health Organization (WHO), UNICEF, the U.S. Centers for Disease Control and Prevention (CDC), the Bill & Melinda Gates Foundation, and Gavi, the Vaccine Alliance. He also collaborates with various stakeholders in Nigeria, such as the government, traditional leaders, religious groups, civil society organizations, and media outlets.
Under his leadership, Nigeria achieved remarkable progress in the fight against polio, reaching three years without a case of wild poliovirus in August 2019. This milestone qualified Nigeria for its polio-free certification by the WHO in August 2020, making Africa the fifth region in the world to be declared free of wild polio.
This historic achievement was the result of decades of sustained efforts by hundreds of thousands of health workers, volunteers, donors, and parents who participated in mass immunization campaigns and community education initiatives. Tunji Funsho played a vital role in ensuring that no child in Africa will ever again be paralyzed by wild polio, a disease that once disabled 75,000 African children every single year.
Personal Life
Tunji Funsho is married to Aisha Funsho, a fellow Rotarian and a past president of the Rotary Club of Lekki. They have three children: Tolu, Tobi, and Tomi. He enjoys reading, traveling, and playing golf.
Awards and Nominations
Tunji Funsho has received numerous awards and recognitions for his outstanding service to humanity and his contribution to polio eradication. Some of them are:
2020 TIME's 100 Most Influential People in the World
2019 Rotary International Service Above Self Award
2018 Rotary Foundation Citation for Meritorious Service
2017 Rotary Regional PolioPlus Service Award
2014 National Honours Award of Officer of the Order of the Niger (OON) by the President of Nigeria
Net Worth
Tunji Funsho's net worth is not publicly known. However, he is likely to have earned a substantial income from his career as a cardiologist and a Rotarian. He has also received generous donations from various individuals and organizations for his polio eradication efforts.
Social Media Handles
Tunji Funsho is active on social media platforms such as Twitter and LinkedIn. His handles are:
Twitter: @DrTunjiFunsho
LinkedIn: Dr Tunji Funsho