Umar Ibrahim Umar is the Nigerian guy who went viral as a result of the moment he was captured while commanding a parade in his NYSC uniform.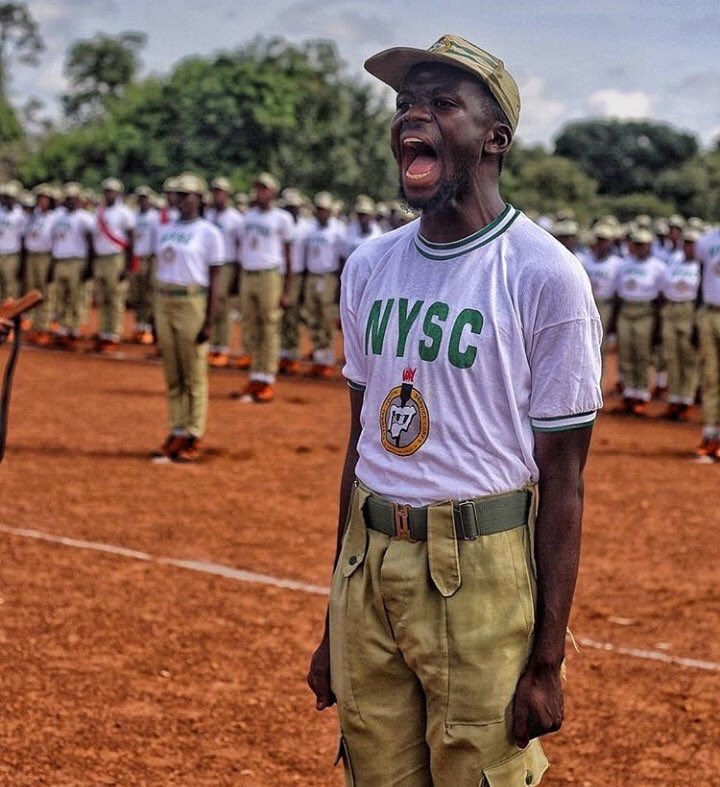 Umar Ibrahim Umar Biography
Full Name :
Umar Ibrahim Umar
Date of Birth :
September 27, 1993
Place of Birth :
Gombe State, Nigria
Highest Qualification :
B.Sc
Social Media Handles :
Twitter: @UmarIbrahimUm18
Instagram: iu_umar
Facebook: Umareu Ibrahim Umar
Early Life & Education
Umar Ibrahim Umar was born on the 27th of September, 1993, in Yamaltu-Deba Local Government, Gombe State, Nigeria, where he also grew up. He attended Orji Estate Primary School, where he had his elementary education, and graduated in 2005. He also went to Orji Estate Junior Secondary School, and later went to Federal Government College, Billiri, Gombe State, where he completed his secondary school education in 2011. Umar Ibrahim went further to the Federal University of Kasseri, Gombe State, where he had a Bachelor of Science degree in Physics with a Second Class Upper Honor Division(2:1). He started his MSc degree study at Gombe State University, but he later withdrew as a result of the death of his mother who served as a financial pillar to him.
Career
After Umar Ibrahim's withdrawal from studying MSE, he needed to struggle for himself in order to make ends meet. He applied for a teaching job at a private secondary, Yahaya Ahmed Model School in Gombe, in 2019, and at present, he is still working there as a teacher. He is teaching Physics to the senior secondary school, and Basic Science to the junior high school students. Umar Ibrahim is also a part-time lecturer at the Garkuwa School of Health Science and Technology. Although lecturing has been his passion, he also loves choosing careers in agriculture, academic research, and the military.
Viral picture
On the day they were having their passing-out parade in his NYSC in 2018, he was to be the general parade commander of his batch in Bauchi NYSC Camp. He was the platoon 7 commander, and due to his proactiveness and loud voice, he was made the overall parade commander for the batch because he has a very loud voice.
During the passing out parade, there was a photographer from the OBS group in the camp, Sodiq Ola. He was the one who captured him unawares. It was a day after camp that he got to know about the picture and it started going viral on Twitter, Instagram, and also as a sticker on WhatsApp. He met a man named Adamu, who would have offered him a job had he studied engineering, but he studied physics. The man later gave him 20,000 naira for his upkeep.
Personal Life
He is married. He got married on the 25th of March, 2022.
Award & Recognition
He got an Oustading Performance by the Vice-Chancellor of Federal University of Kasseri in 2013.
He is recognized on all social media platforms.
Controversy
One of the controversial issues is when he was called out about being a POS attendant despite his overactiveness while he was serving the country as a corp member. He later came out on social media to denounce the information of him being a POS attendant. Many comments were made under his post, some people prayed for him, while some turned it into a matter of politics.
Social Media Handles
You can follow Umar Ibrahim Umar on the following social media platforms.
Twitter: @UmarIbrahimUm18
Instagram: iu_umar
Facebook: Umareu Ibrahim Umar
We wish Umar Ibrahim success in all his endeavors. You can have a comment or a wish for him, kindly drop it in the comment box below.