Big Brother Naija, the most popular reality program in Nigeria, was back on television for the seventh season, titled "Level Up". The highly anticipated seventh season of the reality TV program Big Brother Naija has ended with winners, runner-ups, consolation prize winners, and the rest of it. The reality television series Big Brother Naija, often known as BBnaija, debuted in 2006. The second season debuted in 2017, 11 years after the initial season, and was followed by seasons 3, 4, 5, 6, and now season 7.
The seventh season of BBnaija premiered on July 23 and continued on July 24; the winner this year took home a massive N100 million grand prize. The finals had exceptional reality TV stars such as Phyna (the winner), Bryan (1st runner up), Bella (second runner up), Daniella, ChiChi, and Adekunle (evicted). In addition, 30 fans of the show won N1m each in the 'Fave Lock-In' promo exclusive to DStv and GOtv customers.
The list of the finalists and how they performed on the final day of eviction are the following.
1. Phyna (Winner)
Big Brother has concluded with Phyna, whose full name is Ijeoma Josephina Otabor (born August 28, 1996), taking home the title of season 7's top contestant. Phyna and Byran were the top two winners of the 10-week competition. The world now awaits you, Biggie remarked in his final speech to the top two competitors. The Big Brother house is now open for you to leave. The top prize of N100m, which includes a cash award of N50m and items valued at N50m from the sponsors, went to Phyna, the show's winner with 40.74%.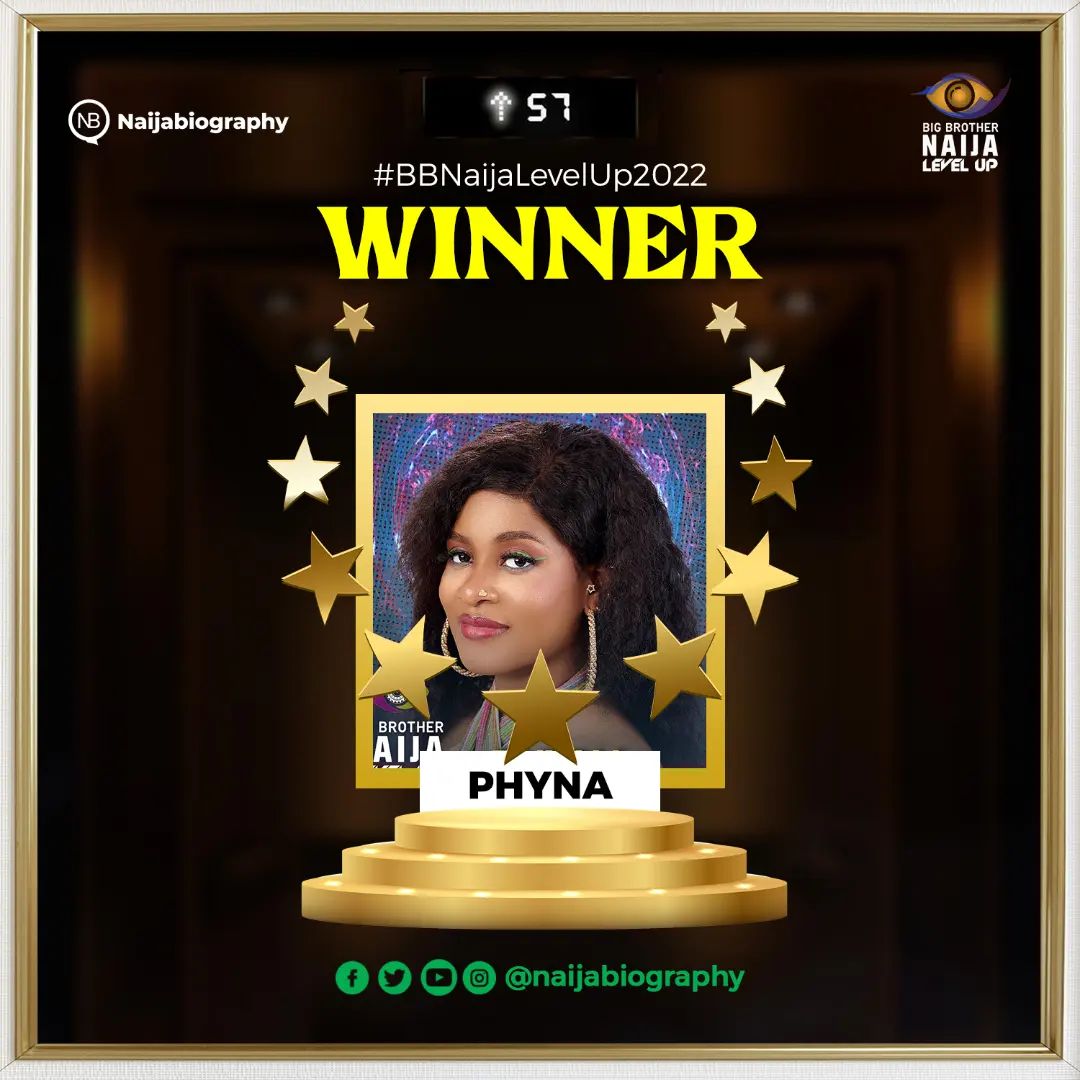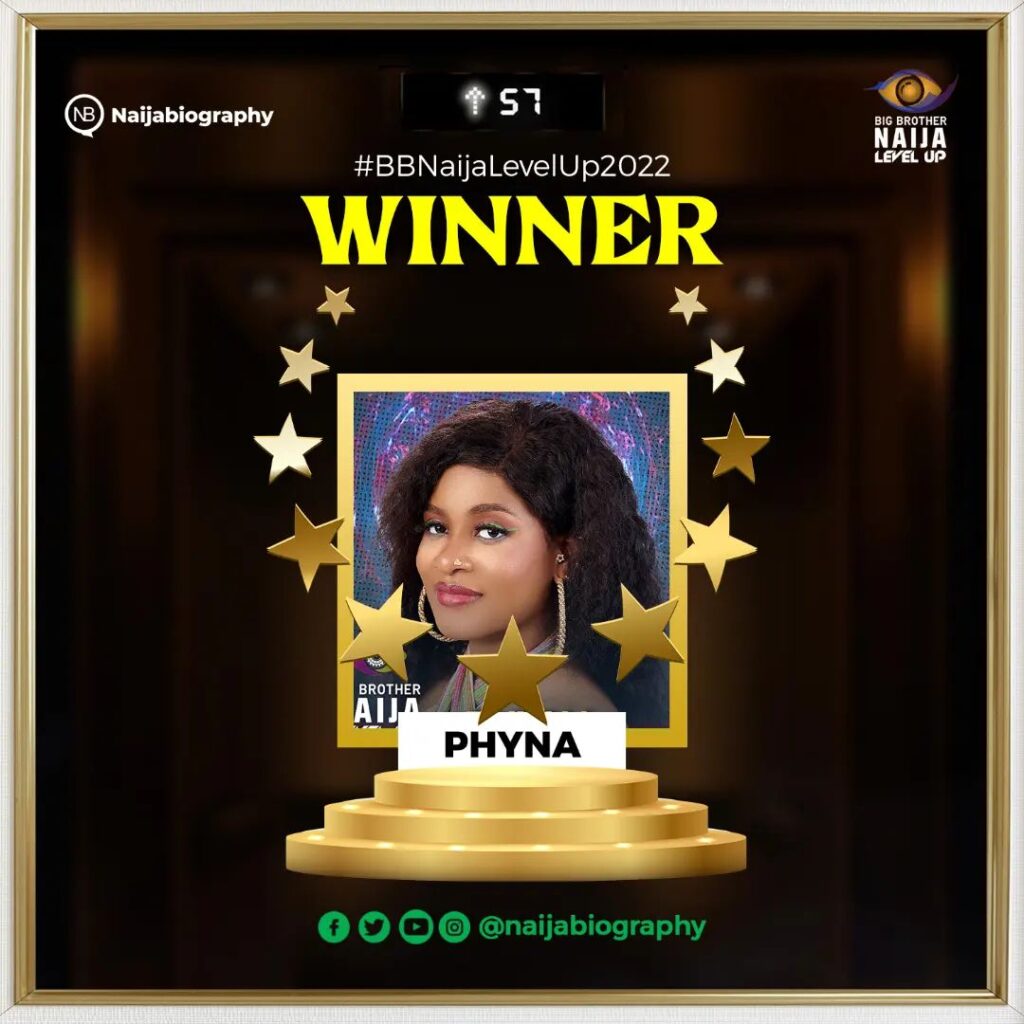 2. Bryan (1st Runner-Up)
Nigerian singer-songwriter Brian Chkuwuebuka Chiji (born in 1998) was the first runner-up for season 7 of the reality TV show after he gathered 26.74% of public votes. Among his musical influences are Wande Coal, Vybz Cartel, and Angelique Kidjo. In 2019, he began his musical career, and since then, he has been doing surprisingly well for himself. He entered the BBNaija home to have a platform for social interaction, to increase his social standing, and to spread the word about his music.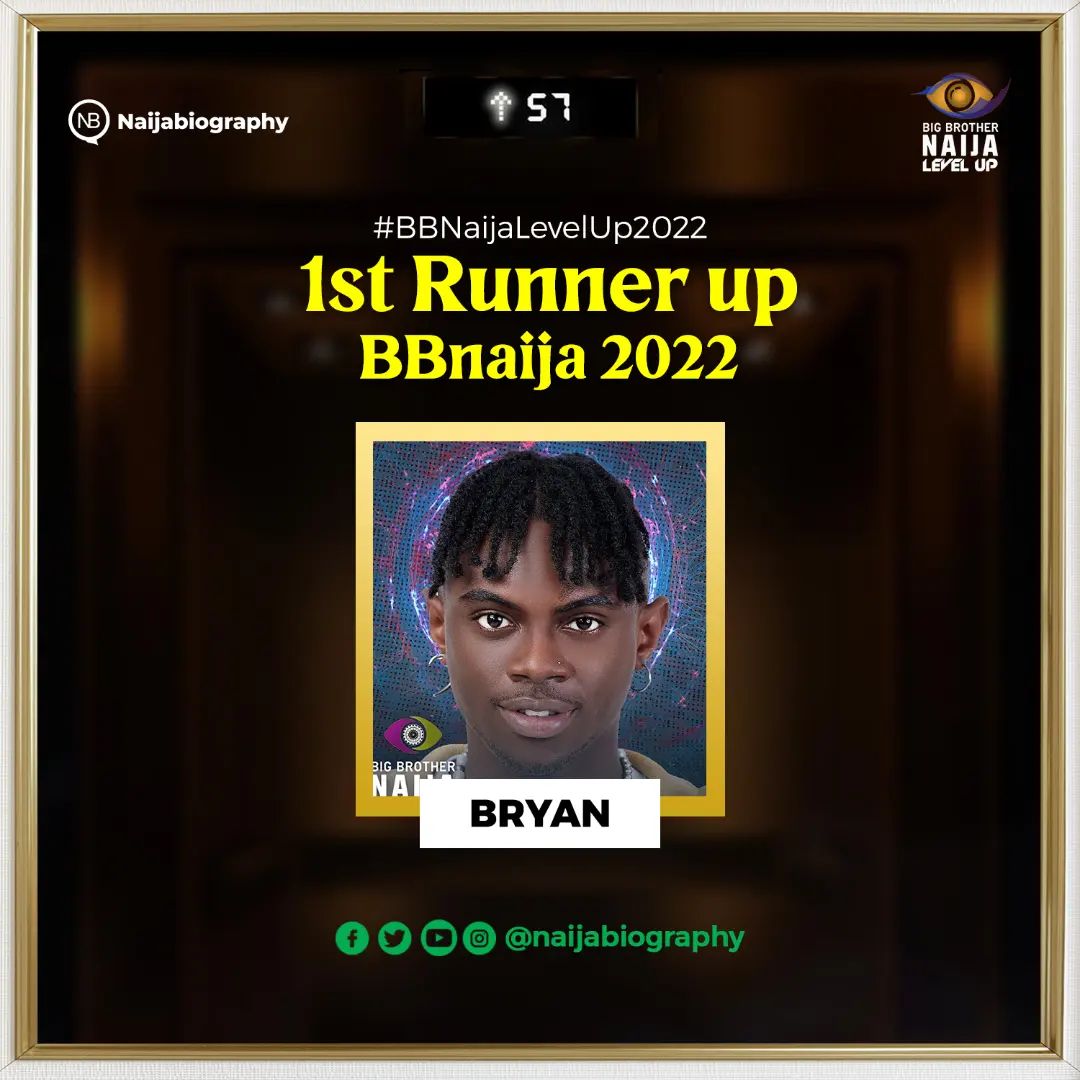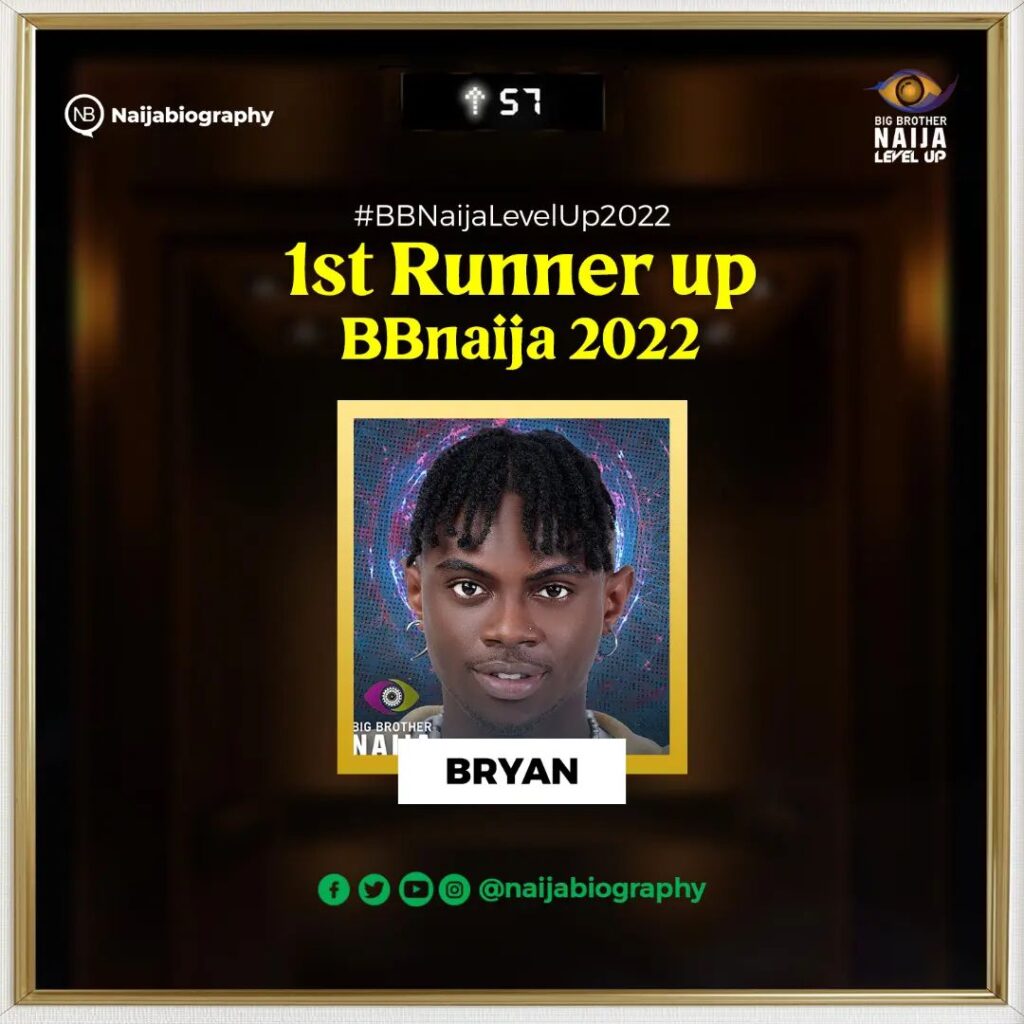 3. Bella (Second Runner Up)
Chidimma Esther Okagbue, who is fondly called Big Bella (born May 31, 1997), was the second runner-up for season 7 of the reality TV show after she gathered 15.78%. She made her appearance on Big Brother Naija in 2022. She debuted on Saturday, July 23, 2022, in Big Brother Naija season 7, with the theme "Level Up."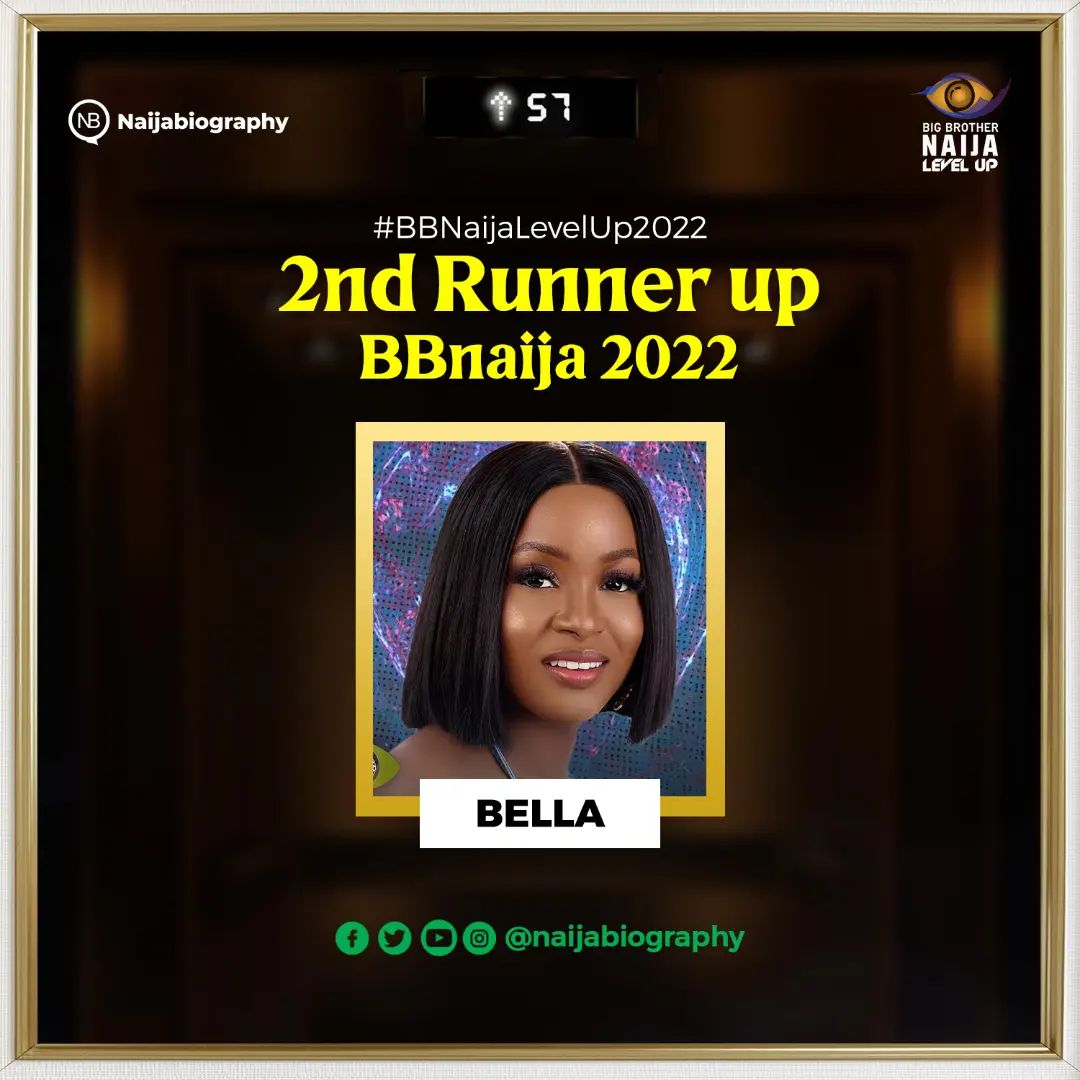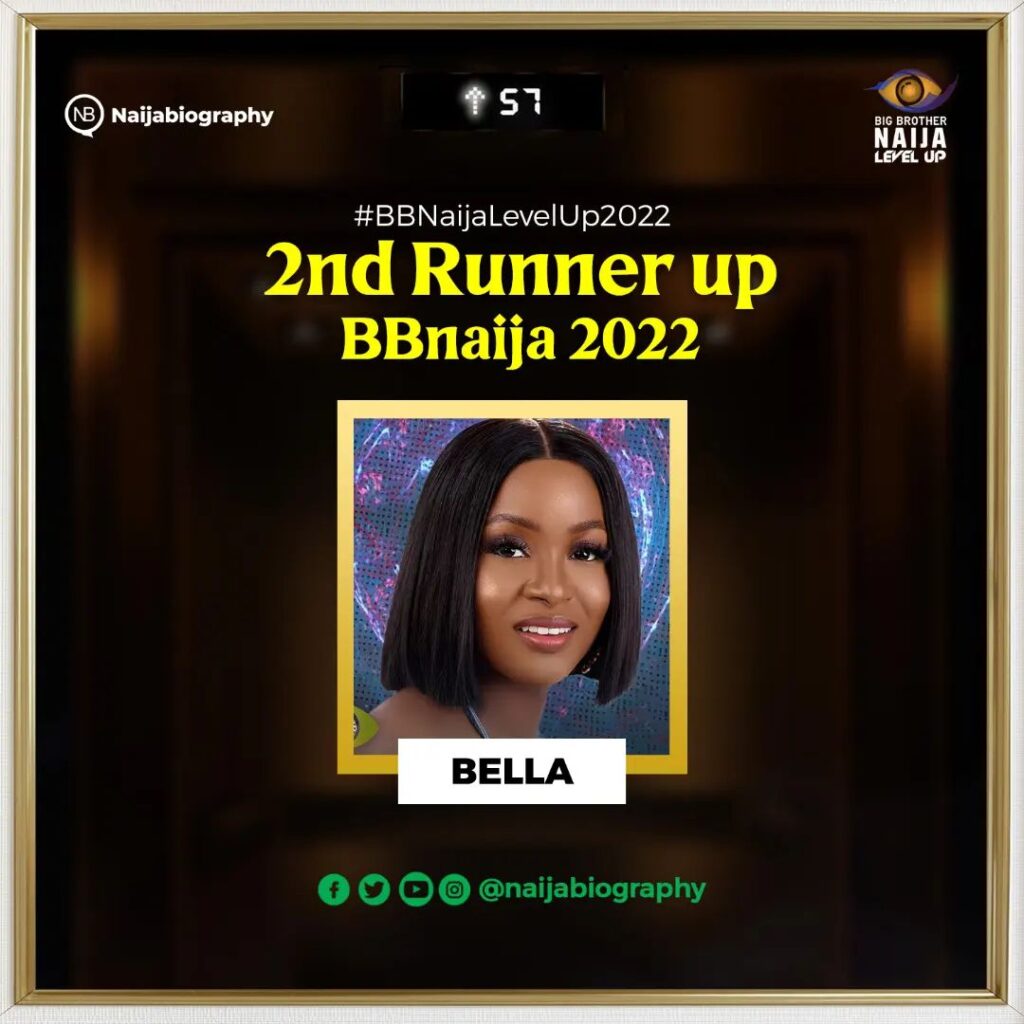 4. Adekunle (4th Position)
Adekunle Tobilola Olopade Adekunle (born in 1995) took the fourth position with 12.36% of the public vote. Adekunle is a Lagos-based expert in digital marketing. He prides himself on being a giver who finds solutions to other people's issues and describes himself as "a self-actualized introvert." Adekunle enjoys playing games on his phone and watching his favourite show, "Family Guy", on YouTube when he's not daydreaming about improving his life and thinking of ways to improve the world.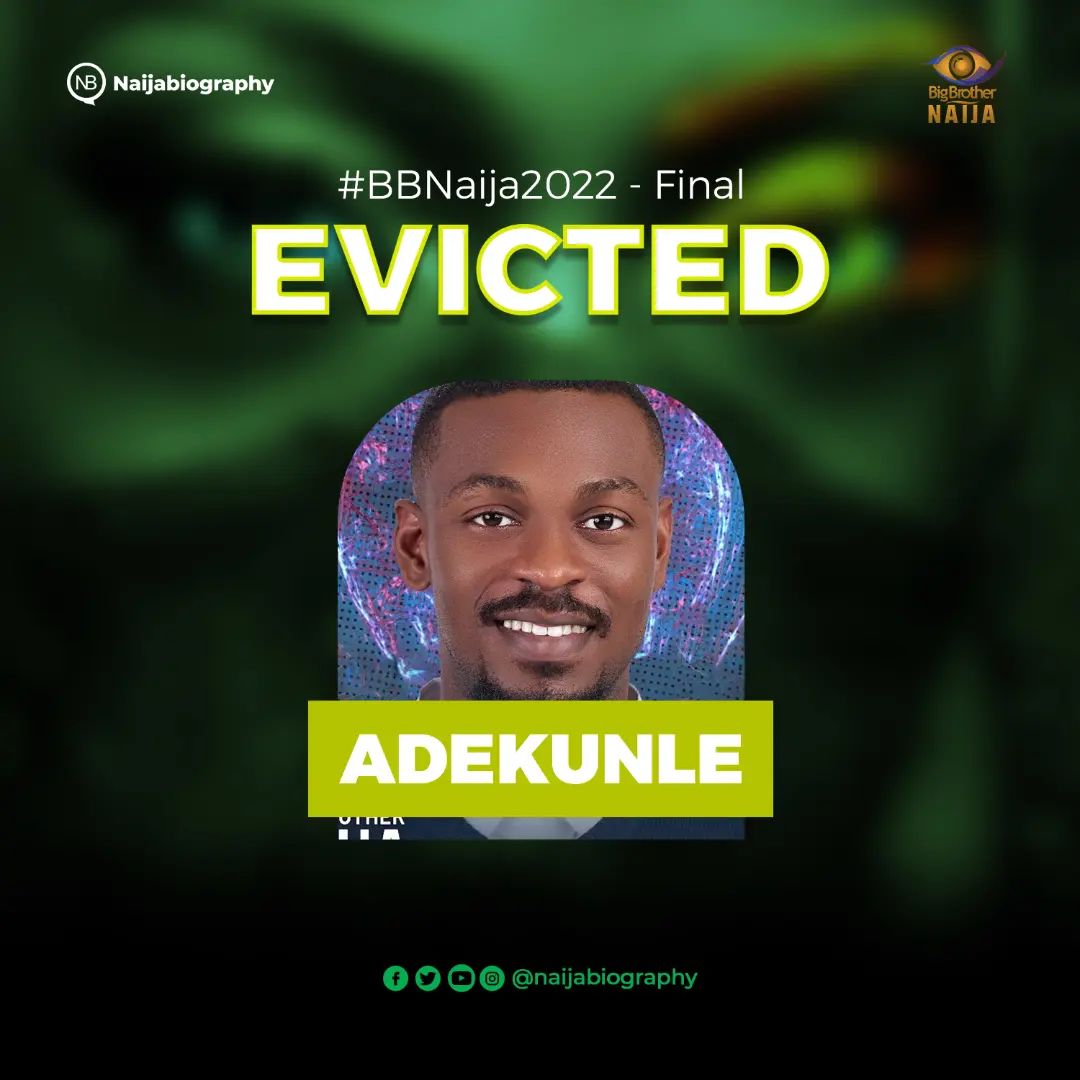 5. Chichi (5th Position)
Chinenyenwa Desire Okoebor (born in 2000) was declared evicted after the poll, where she was able to amass a vote of 2.49% of the total vote cast. "Stripper by night and chef by day". That's just one of the many colourful phrases 22-year-old exotic dancer and chef, Chichi, uses to describe herself. She loves swimming, dancing, and travelling, and considers herself "an unshakeably ambitious goal-getter".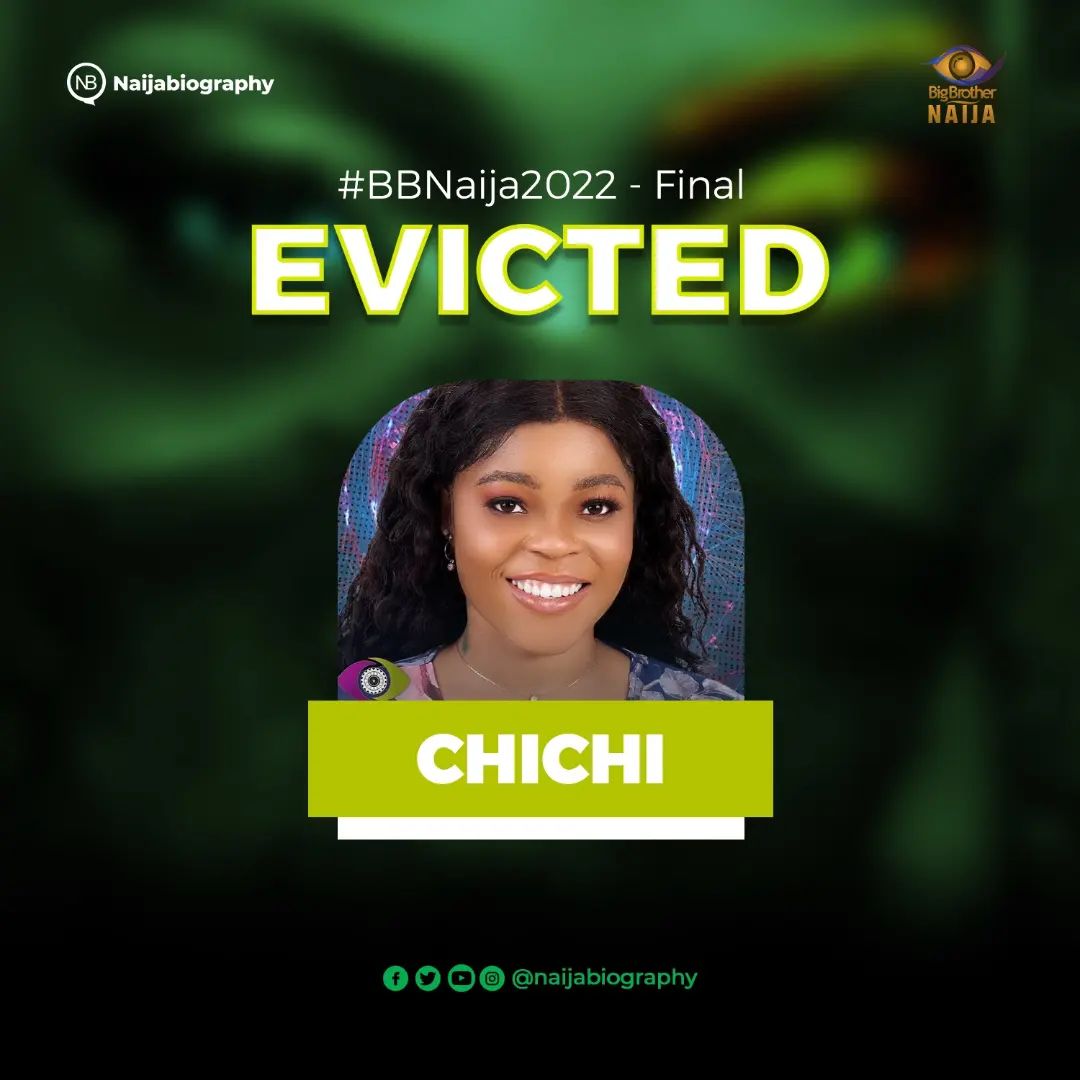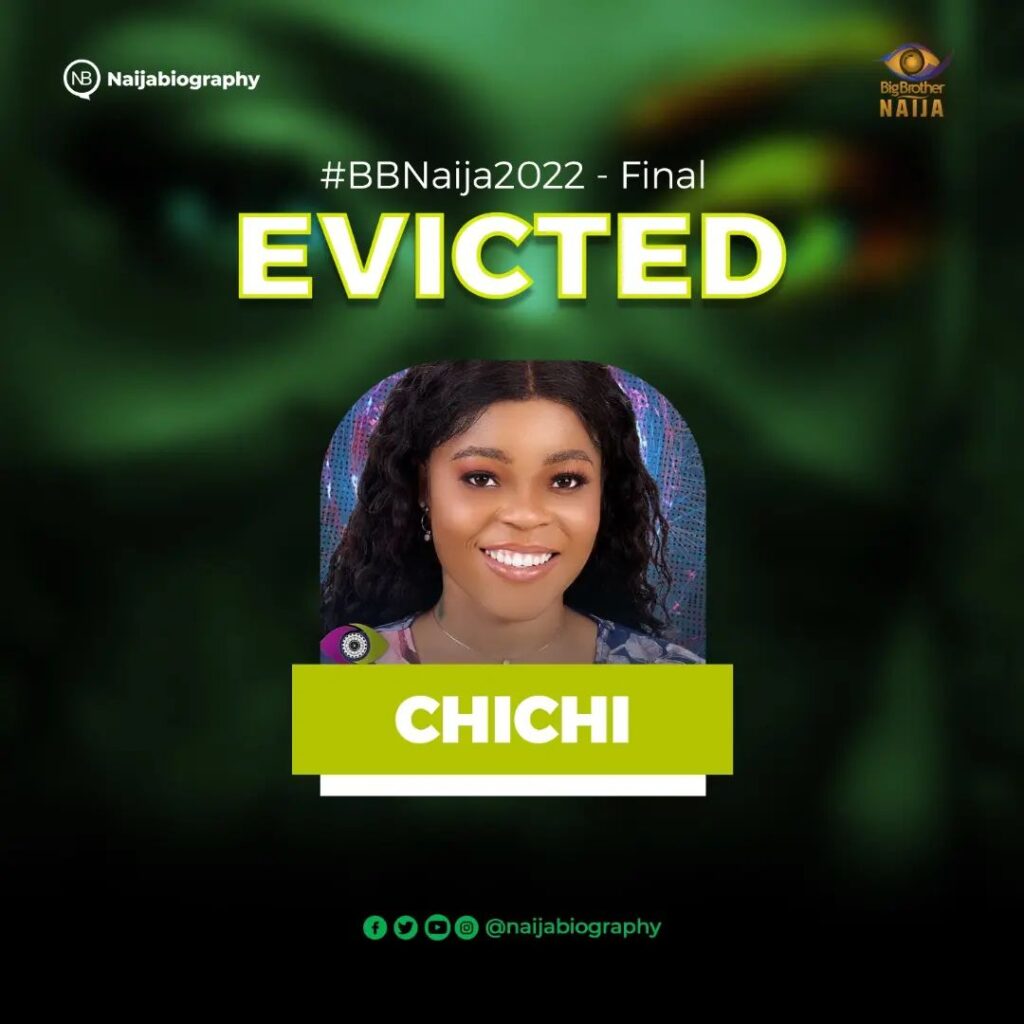 6. Daniella (5th Position)
Daniella Utangbe Peters (born in 2000) took the last position, or the 5th position, as the case may be, out of the five finalists on the final day following the eviction vote that was polled. Daniella was able to receive 1.89% of the total vote cast by the public in the final week of the show. She describes herself as someone who hates bullies with passion and believes in fair play, so she usually steps in as "the defender" during heated arguments. Daniella loves meeting new people and describes herself as resilient, energetic, and observant.