Many Nigerians emulate the business ideologies and management theories and practicals of the African billionaire, Aliko Dangote, who has over the years gained both national and international relevance, especially in the business and finance sectors.
Aliko Dangote, alongside his business, is reportedly the first to reckon with in Africa, which makes him the richest person in Africa, the richest black person, and the 75th richest person in the world, whose net worth is estimated at around $19.6 billion as of August 20, 2022.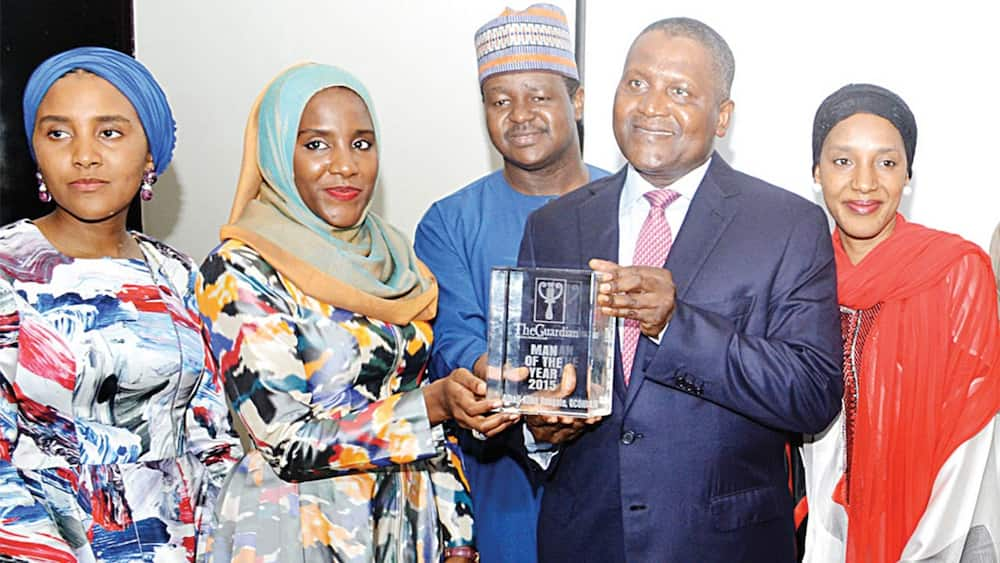 In this piece, Naijabiography reveals some facts people probably don't know about Aliko Dangote.
1. Aliko Dangote was born on April 10, 1957 in Kano, Kano State, into a wealthy Hausa Muslim family. Aliko's father, Mohammed Dangote, was a business associate of Sanusi Dantata, while his mother, Mariya Sanusi Dantata, was the daughter of a renowned businessman, Sanusi Dantata.
2. Dagote's maternal great-grandfather, Alhassan Dantata, was the richest West African before he died in 1955.
3. The popular Dangote family started as a small trading firm in 1977, in which he had to collect $500,000 from his uncle to establish and began the sales of cement, rice, and sugar.
4. One of Africa's biggest businesses today, the Dangote Group has international activities in Benin, Ghana, Zambia, and Togo. The Dangote Business, which now includes the Dangote Sugar Refinery, Dangote Cement, and Dangote Flour divisions, has evolved from being a trading firm to becoming the largest industrial group in Nigeria.
5. With the success of the Dangote Group, today, more than 11,000 individuals are employed by the company across West Africa.
6. In 2007, Dangote became the first billionaire in Nigeria. According to the Bloomberg Billionaires Index, Dangote reportedly increased his personal wealth by $9.2 billion in 2013, ranking him as the 35th richest person in the world and the richest African at the moment.
7. President Olusegun Obasanjo's 2003 reelection campaign was heavily financed by Dangote, who contributed more than N200 million (US$2 million). He gave N50 million (US$500 000) to the National Mosque through the "Friends of Obasanjo and Atiku" organization.
8. President Goodluck Jonathan selected Dangote to be a part of his economic management team in 2011. Dangote was reportedly considering running for president of Nigeria in the 2019 election, according to reports that surfaced in 2017. Dangote stated that he would not be running for politics and declined to do so.
9. Dangote participated in a unique advisory panel for Muhammadu Buhari's reelection campaign.
10. At the 2019 African Cup of Nations (AFCON), Aliko Dangote and Femi Otedola pledged to provide the Super Eagles of Nigeria with $75,000 for each goal scored. He has expressed interest in purchasing the English soccer team Arsenal F.C. as well as being a passionate fan. Additionally, he gave money to the Nigerian Ministry of Sports for renovations at Abuja's National Stadium.
11. Dangote resides in Lagos. He has two divorces from previous marriages. He has Mariya, Halima, and Fatimah as his three daughters. 
12. Sani Dangote, Aliko's brother, passed away on November 14, 2021, after a battle with colon cancer.
13. As of August 20, 2022, Dangote's net worth is estimated at around $19.6 billion.