Ifechukwude Osanedum Jideonwo is a lawyer, award-winning journalist, and media entrepreneur from Nigeria. He has gained significant experience in all facets of traditional and new media over the past ten years and has utilised this knowledge to create effective media campaigns. He is also acknowledged as a top authority on new/social media and youth lifestyles. Above all, he has worked as a development expert across the continent, primarily with The Future Project, which has reached millions of Nigerians, especially young people. The Future Project is focused on inspiring leadership, fostering entrepreneurship, and innovative use of the media (traditional and new).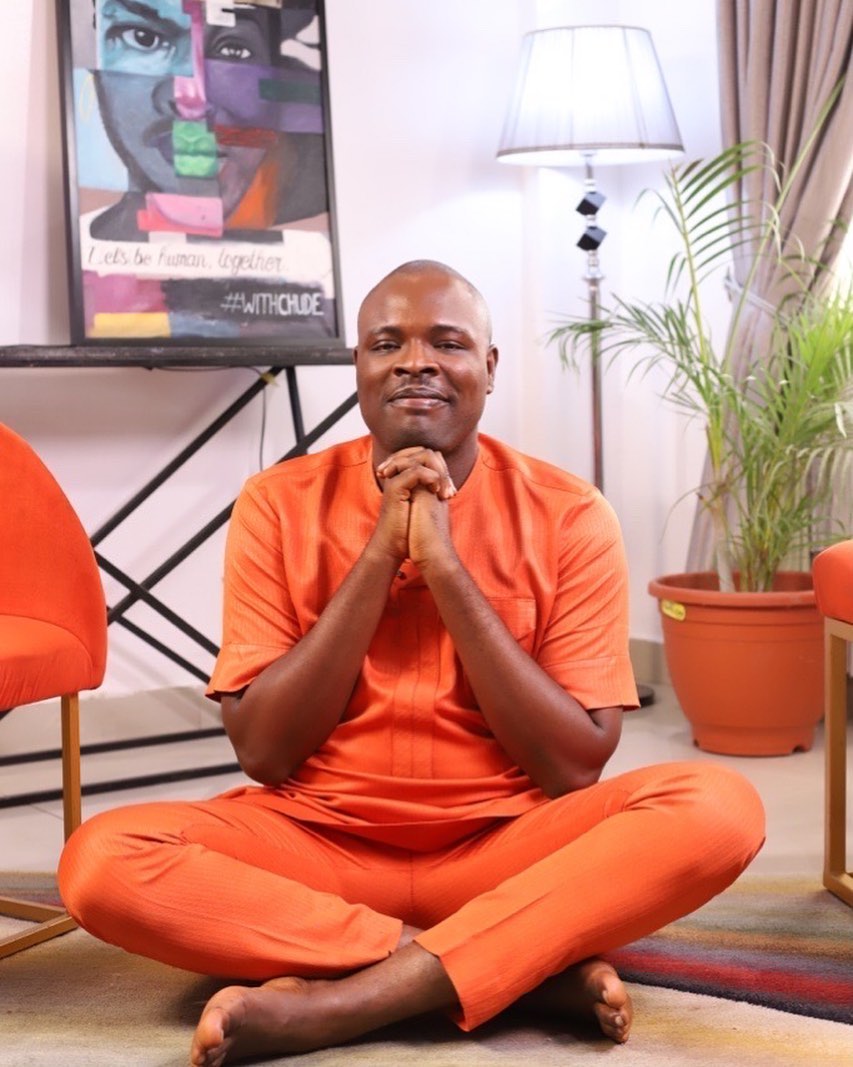 Chude Jideonwo Biography
Full Name :
Ifechukwude Osanedum Jideonwo
Date of Birth :
16 March 1985
Place of Birth :
Lagos State, Nigeria
State of Origin :
South East, Nigeria
Occupation :
Journalist, Lawyer
Social Media Handles :
Instagram: chudeity
Twitter: @chude
Early Life and Education
Ifechukwude Osanedum Jideonwo was born to Ifeanyi S. and Ngozi A. Jideonwo in Lagos, Nigeria, on March 16, 1985. He had his elementary education at K. Kotun Memorial Primary School. After he finished his primary education, he attended the Mayflower School in Ikenne and Adebola Baptist High School.
Chude completed his undergraduate studies at the University of Lagos, where he majored in law and finished as the department's top land law student. He was called to the bar in November 2007. In addition to his credentials, he also obtained a master's degree in communication and media studies at the Pan-African University in Lagos.
He also holds degrees from the University of Oxford, Strathmore Business School (SBS), Lagos Business School, and Said Business School.
Career
Chude began his career as a TV host for the NTA. He later worked as a researcher for Celebrating Jesus (MBI) and Inside Out with Agatha, two nationally syndicated TV shows with Agatha Amata. It was around this time that he met Adebola Williams, with whom he eventually co-founded Red Africa. He spent three years working for the NTA Network's New Dawn, where he rose to the position of Associate Producer and oversaw the Special Projects division. The Academy, Patito's Gang, Video 10, Big Brother Nigeria in 2006, and Moments with Mo (MNet) are among the shows for which he has written, served as an assistant director, or hosted.
He regularly works as an event compere while also hosting the Channels Television conversation show Rubbin' Minds. Jideonwo first met his future partners, who both had a show on the NTA network called Youth Talk while working at New Dawn with Funmi Iyanda. In 2004, while working together, they became friends and decided to start a business that would use the media as a tool to motivate and inspire young people. The result of this cooperation, RedSTRAT, was formally registered in 2005.
He is the host of #WithChude, a network of media products that span TV, radio, podcasts, newsletters, and blogs, and he tells tales to empower and bolster the mind, heart, and soul. The weekly interviews are syndicated globally over Channels TV, Rave TV, and WaZoBia Max, and are all available on terrestrial TV, GOTV, StarTimes, DSTV platforms, and social media platforms. Political, governmental, and cultural leaders, as well as regular people who don't regard themselves as renowned, are among the guests on the programme. For the first time, Joke Silva discussed how her husband, Olu Jacobs, was coping with dementia with Lewy body for the first time on #WithChude, and it has since become a safe area for guests to discuss topics publicly for the first time. Jim Iyke discussed his failed marriages and his early experiences with parenthood.
The programme has constantly brought attention to important issues and prompted national debates on the subjects covered. Kemi Afolabi shared her story of living with lupus on #WithChude in March 2022. Lupus and Kemi Afolabi were among the most popular search terms in Nigeria during that month. It also caused other media outlets, like the BBC, to pay a lot of attention to lupus.
Publications
Jideonwo has authored and edited more than 15 books that have been published both domestically and abroad. He began working at the now-defunct NEXT Newspapers in July 2009 as a copy editor, where he rose to become a member of the editorial board.
For three years, he published a column called "Sons and Daughters" in the Sunday edition of The Guardian that featured profiles of famous and wealthy people's kids.
Are We The Turning Point Generation (2014)
In May 2014, he released the essay collection "Are We The Turning Point Generation" in Lagos, Nigeria. The essay published by Farafina was well-known in Lagos, Abuja, Paris, London, Johannesburg, and New York.
How to Win Elections in Africa: Parallels with Donald Trump (2017)
A sociopolitical essay by Jideonwo, How to Win Elections in Africa, was published in November 2017. It draws comparisons between the Brexit vote in the UK and the 2016 elections that brought Donald Trump to power in order to examine all the elements that affect election campaigns' success or failure. Farafina is the publisher.
Entrepreneurship Career
Jideonwo is currently the co-founder of RED, a full-service media-content, communication, and development company that has worked with numerous domestic and international clients, as well as the founder of Joy, Inc. He first met the co-founder of Red, Adebola Williams, while working as a production assistant on the set of Inside Out with Agatha Amata.
Joy, Inc.
In order to mainstream the research and evidence on human flourishing and create a new generation of Africans who are committed to the greatest happiness for the greatest number of people, Joy Inc., a teaching and media company, was registered as a benefit corporation. Joy Inc.'s profits will be invested in a select group of charities. #WithChude, The Joy Masterclass, The Joy Congress, Joy: The Podcast, The Joy Clubs, The Joy Store, and The Daily Vulnerable are among the innovative startup's offerings. Joy, Inc. introduced Therapy in March 2022. WithChude.com is an educational and therapeutic platform that offers solutions to problems that many young people are facing. The learning platform contains topics including how to handle post-natal depression, how to handle sadness and anxiety, and how to handle toxic Christianity.
Red (Red Africa)
The Future Awards Africa, Red Media Africa, StateCraft, Inc., and YNaija are just a few of RED's brands. The company has also provided consulting services to major corporations, including Microsoft, Google, the British Council, and the US government. Two successive Nigerian presidents' campaigns were successfully managed by it. Jideonwo served as the campaign manager for Muhammadu Buhari in 2015 through Statecraft Inc, Red's government communication firm.
StateCraft Inc. also served as the campaign's communications director in 2016, when Nana Akufo-Addo, a candidate who had previously lost three elections for president of Ghana, triumphed.
Personal Life
Chude met his spouse when he was working at New Dawn with Funmi Iyanda and also on a show on the NTA Network called Youth Talk. They met while working together and decided to start a business that would use the media as an active instrument to motivate and inspire young people.
Impact and Influence
Chude has centred his empire around young people because he loves them. His charity work is mostly focused on young people and is done through Joy Inc. He launched a fundraising effort in March 2018 to earn 10 million naira to construct walk-in shelters for those dealing with depression and trauma.
Awards and Nominations
His novel, His Father's Knickers, was written when he was 13 and was launched in 2001 together with the National Orientation Agency and the French Cultural Centre.
Winner, British Council Telling Stories Competition, 2003
Olive Excellence Award in Media and Production—2004
Best Graduating Student in Land Law: University of Lagos, 2006
Nigeria Merit Award: Entertainment Writer of the Year – 2007
Selected as a Nigerian Youth Leader by the United States Government under the International Visitors Leadership Programme (IVLP) – 2009
The Inside Out Award for exemplary commitment, 2009
Distinguished Alumni Award of Excellence, Mayflower Old Students Association – 2011
The youngest member of the awards committee for the Ford Foundation Jubilee Transparency Award – 2012
Appointed to the British Council Steering Group – 2012
Appointed a Youth Champion by the Federal Ministry of Youth Development – 2012
Selected as Nominee for Most Enterprising Youth by the Nigeria Youth Merit Award – 2012
The Punch, "One of the young people to watch in 2012"
BusinessDay 40 Under 40 – 2012
Forbes' 30 Under 30: Africa's Best Young Entrepreneurs – 2013
CNBC Africa Young Business Leader of the Year – 2014
The youngest journalist to interview a sitting Nigerian President (Goodluck Ebele Jonathan) – 2014
Finalist, African Business of the Year, New African Magazine – 2015
Greenberg Fellow at Yale University, New Haven, Connecticut, 2017
Selected as one of the participants to attend the 2018 Tutu Leadership Programme
In 2020, he endowed The Nigeria Prize for Difference and Diversity with a million naira. The prize will find and support young people across Nigeria who are creating safe spaces for and giving voice to people who are different in seven key areas: gender, sexuality, faith and spirituality, mental and emotional health, art, special needs, and human rights.
Net Worth
His net worth is currently unavailable.
Social Media Handles
Instagram: chudeity
Twitter: @chude