Adedoyin Ajibike Okupe (born March 22, 1952), is a Nigerian physician and politician who co-founded Royal Cross Medical Centre and was the National Publicity Secretary of the National Republican Convention (NRC). He was a governorship aspirant of the People's Democratic Party (PDP) in Ogun State. Okupe was Special Assistant on Media and Publicity to President Olusegun Obasanjo and Senior Special Assistant on Public Affairs to President Goodluck Jonathan. He was appointed as the Campaign Director General for the Labour Party in 2022, working for the presidential ambitions of Peter Obi.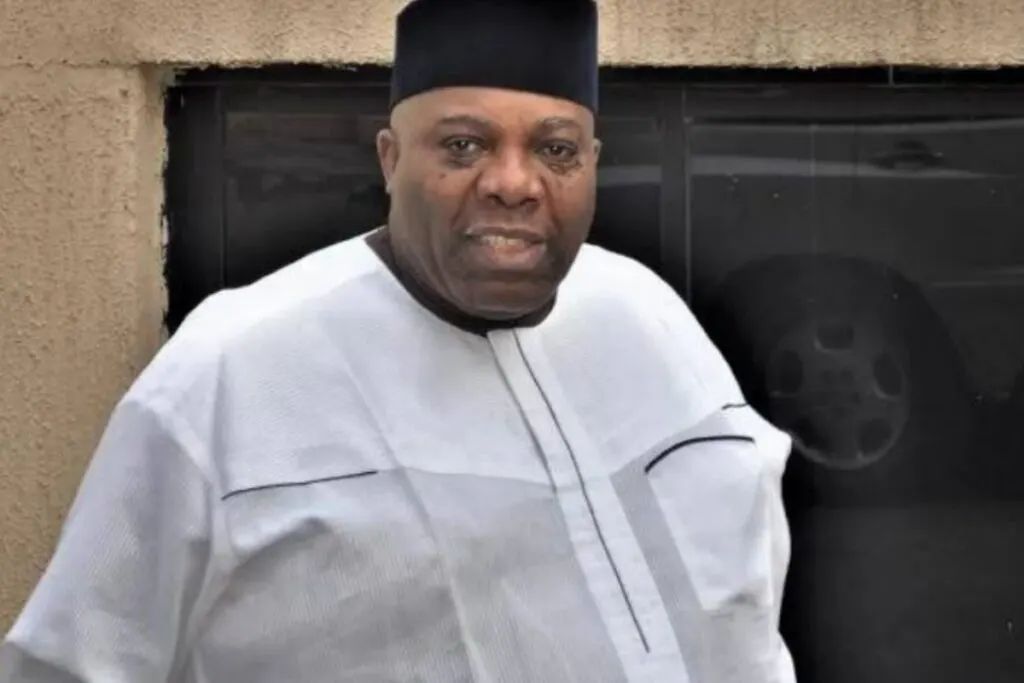 Doyin Okupe Biography
Full Name :
Adedoyin Ajibike Okupe
Date of Birth :
March 22, 1952
Place of Birth :
Ogun State
Higher Qualification :
B.Sc
Social Media Handle :
Twitter: @doyinokupe
Facebook: Doyin Okupe
Early Life and Education
Doyin Okupe was born on the 22nd of March, 1953, in Iperu, Ogun State, into the family of Chief Matthew Adekoya Okupe. He hails from Ogun State, which falls in the southwestern region of Nigeria. He has four brothers, whose names are Kunle Okupe, Owo Okupe, Wemi Okupe, and Larry Okupe, and two sisters, whose names are Aina Okanlawon and Bisola Ayeni. Doyin Okupe attended St. Jude's School in Ebute Metta, Lagos, Igbobi College in Yaba, Lagos, and the University of Ibadan in Ibadan, Oyo State.
Career
Medical career
Before founding the Royal Cross Medical Centre (also known as Royal Cross Hospital) in Obalende, Lagos, with his colleagues Dr. Seyi Roberts and Dr. Ladi Okuboyejo, Okupe worked for a number of years for both public and private hospitals, notably St. Nicholas Hospital in Lagos. He served as the MD of the Royal Cross Medical Center.
Political career
Okupe ran for the House of Representatives in the 1983 Nigerian parliamentary election under the National Party of Nigeria (NPN) during the Second Nigerian Republic. Okupe was appointed as the National Publicity Secretary of the National Republican Convention (NRC), in the Third Nigerian Republic. He was one of the NRC representatives present when the results of the 1993 presidential election in Nigeria were tallied at the NEC's offices.
On October 3, 1996, Okupe was imprisoned by the military administration of General Sani Abacha. Later, in March 1998, under Abacha's botched transition plan, he was one of the lawmakers barred from running in the United Nigeria Congress Party (UNCP) primary elections.
Okupe was appointed President Olusegun Obasanjo's Special Assistant on Media and Publicity at the start of the present Fourth Nigerian Republic. Later, in 2002, he ran for governor in Ogun State as one of the People's Democratic Party's candidates and was a strong rival to Gbenga Daniel. Okupe was appointed as President Goodluck Jonathan's Senior Special Assistant for Public Affairs in 2012.
Various PDP presidential candidates from Nigeria, including President Olusegun Obasanjo, President Goodluck Jonathan, Bukola Saraki, and Vice President Atiku Abubakar, used Okupe as their publicist.
He declared his intention to leave the PDP and join the Accord Party in July 2017. However, the Accord Party fired him in September 2018 because of his acceptance of the position of Chairman of Bukola Saraki's Campaign Media Council for the PDP's 2019 presidential primary elections. Later, he joined the PDP again and took on the role of spokesperson for Atiku Abubakar, the PDP's presidential contender in Nigeria's 2019 presidential election.
Before the general election in Nigeria in 2023, Okupe joined the Labour Party and served as the party's vice presidential candidate and running mate until a serious contender was chosen. And furthermore, he was chosen as the presidential campaign Director General for the Labor Party. In December 2022, Doyin Okupe tendered his resignation letter to the Labour Party as a result of his court charges for money laundering.
Personal life
Aduralere Okupe is the wife of Doyin Okupe. They have a son named Ditan Okupe. In the 2019 Nigerian general election, Okupe supported Atiku Abubakar for the PDP, while his son Ditan endorsed Muhammadu Buhari.
Okupe and his wife Aduralere tested positive for COVID-19 on April 23, 2020, but were later reported to have recovered in May 2020. His other son, Bolu Okupe, who lives in Paris, came out as gay on his Instagram profile in January 2021.
Controversies and Prosecutions
According to a report from August 2012, Okupe and his businesses were under investigation by the Economic and Financial Crimes Commission (EFCC) for allegedly failing to carry out road construction contracts given to them by Benue State in 2004 and Imo State in 2005. Imo State eventually struck a settlement, while the dispute with Benue State was settled through arbitration.
According to allegations made in July 2016, the EFCC was able to link Okupe to the $702 million that was allegedly embezzled from the $2 billion armaments sale, also known as Dasukigate, at the National Security Adviser's office under Colonel Sambo Dasuki's direction. Okupe was charged with 59 counts of suspected money laundering and fund diversion totaling N702 million by the EFCC before an Abuja Federal High Court on January 14, 2019.
In December 2022, a Federal High Court found Okupe guilty of 26 out of 59 counts of a charge preferred against him by the Economic and Financial Crimes Commission (EFCC) and sentenced him to two years imprisonment for breaching the money laundering act. However, the judge gave Okupe the option to pay a N500, 000 fine on each of the counts, totaling about N13 million.
Net Worth
According to different sources online, Doyin Okupe has an estimated net worth of $5 million.
Social Media Handles
Doyin Okupe is very active on social media platforms, most especially on Twitter, where he has over 443,000 followers. You can follow him through the following social media handles.
Twitter: @doyinokupe
Facebook: Doyin Okupe