Olayiwola Ibrahim Majekodunmi, popularly known by his stage name as General Pype, is a Nigerian reggae and dancehall musician. He is one of the pioneers of the dancehall music genre, which draws inspiration from the famous reggae music of Bob Marley. He creates unique sounds that go beyond the African continent and also sound like Jamaicans. He describes his sound as reggae fusion, which willingly incorporates elements of hip-hop, rock-pop and R&B into the riddims of reggae and dancehall. He calls his a "tube-sound" carried by striking vocals that capture a forest of emotions and textures.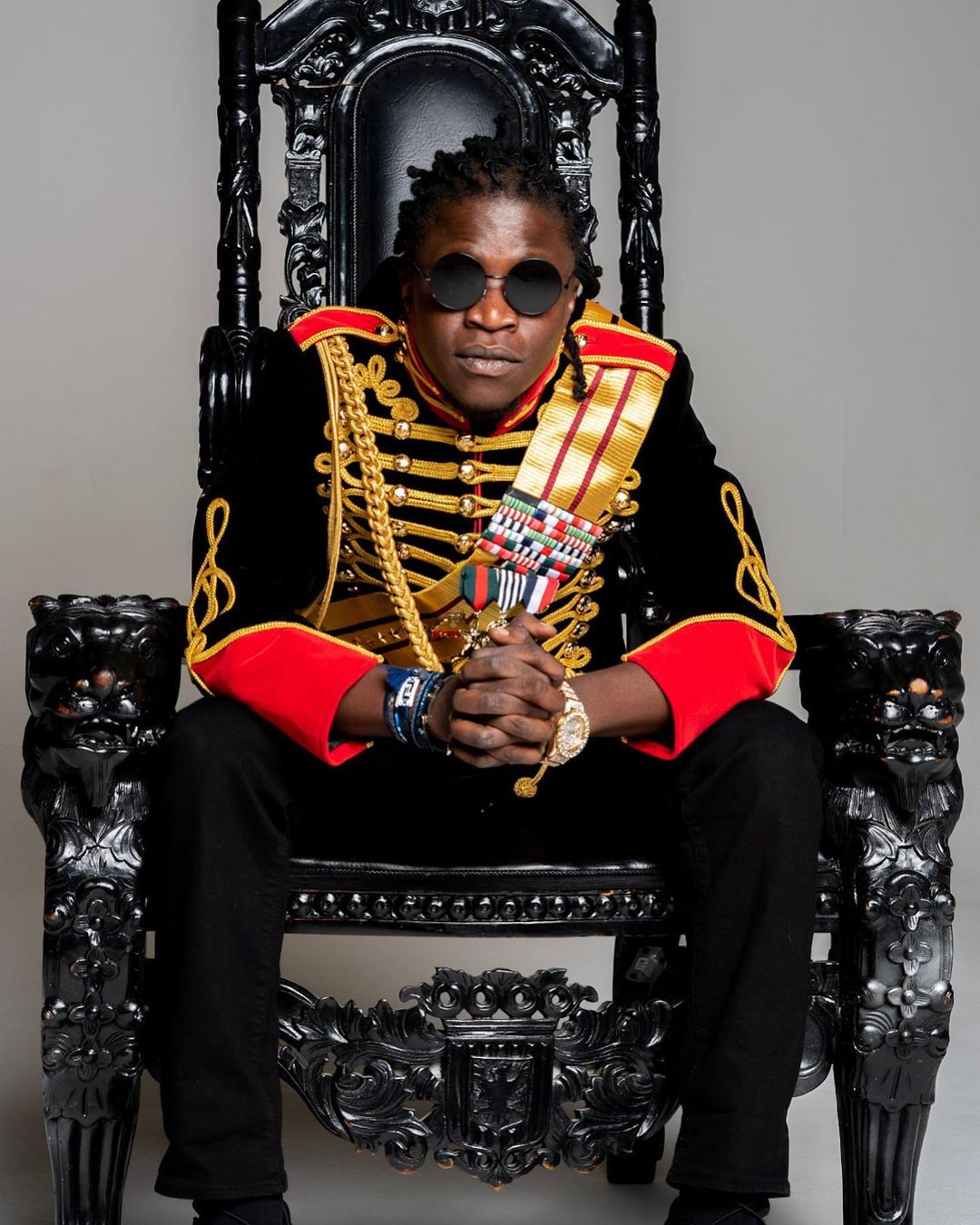 General Pype Biography
Full Name

Olayiwola Ibrahim Majekodunmi

Stage Name

General Pype (Formerly Majek)

Date of Birth

09/10/1983

Place of Birth

Abeokuta, Ogun State, Nigeria

State of Origin

Abeokuta, Ogun State, Nigeria

Record Lebel

Obalende Records (Formerly Podium Vybez | Storm 360)

Nationality

Nigeria

Net Worth

Unknown

Social Media Handles

Instagram: officialgeneralpype
Twitter: @generalpype
Early Life and Education
General Pype was born on October 9th, 1983 in Abeokuta, Ogun State, but was raised in Lagos State, Nigeria. He had his primary and secondary education in Lagos State. After finishing his primary school education, he attended St. Gregory's Secondary School, Obalende, in 1998.
Career
Pype started his music career in the 90s while still in school, where he joined a 30-man classical ensemble. The group's performance with Pype ( formerly known as Majek) took place at a number of locations, including Abuja's Eagle Square. To pursue his other musical interests, he left the group. His manager gave him the stage name "Pype," which stands for Prolific Youth Positive Entertainer. By 2005, he had established himself as a reggae/dancehall performer. Fela Anikulapo Kuti, Barry White, Majek Fashek, Barry White, Supercat, and Don Carlos are a few of his musical influences, as well as Sizzla, Barrington Levy, Bob Marley, and Sean Paul.
The 2007 American television series "The Shield" included his song "Keep it Cool." The nation enjoyed the success of his songs Give it to Me (2012) and Champion (2009). General has received numerous honours, most notably the Channel O Music Video Award for Best Dancehall/Ragga Video in 2010.
Through effective partnerships, he is successfully mainstreaming dancehall and reggae music in Nigeria while maintaining the unwavering individuality of a dynamic artist. The sounds of highlife pioneer, Sunny Neji ("Crush"), hip-hop diva, Sasha ("Strong thin"), Niyola ("Mo Ranyan"), MI ("teaser"), and Sheyman ("Showa remix") have been given a shot of adrenaline thanks to his distinctive stamp. Due to his Midas touch, he was given the moniker of "song stylist," and music fans have since been hypnotised by his contagious enthusiasm on more than 120 collaborations, the majority of which he free-styled, between the years 2008 and 2009. His goal is to create music that "makes people think, dance, and motivates them."
He later left Storm 360 Records to form his own record label, Obalende Records, to reflect where he grew up and hails from. Obalende is a suburb in a remote part of Lagos State.
Personal Life
General Pype is married to Zee, a foreign lady. The marriage is blessed with two children. He had his first child on October 1, 2013, and had his second on June 5, 2021.
General Pype Vs. Da Grin
General Pype described the death of Da Grin as very sad and he also regretted that he regretted not having time to see him before he died.
General Pype's Absence From The Music Industry
He claimed to be a king in the industry and when asked about other musicians taking his place, he dismissed the claims that there are hard feelings between him and Burna Boy and some other artists who practice his style of music, Pype said, "I'm not contesting with anybody. Even in all my quietness, none of them has been able to beat General Pype's record. They've been going great jobs and I love their vibes but everyone knows I'm the progenitor of that style. It is pointless for me to then think of any of them as rivals because I've set my own pace already."
Awards and Nominations
Best Dancehall/Ragga video category at the Channel O Music Video Award in 2010
Net Worth
His net worth is currently unavailable.
Social Media Handles
Instagram: officialgeneralpype
Twitter: @generalpype