Ugochukwu Ekenedilichukwu Eric Nwenweh is a Nigerian actor, writer, producer, and occasional musician who works in film and television under the names Ken Erics Ugo and simply Ken Erics. He co-starred with Tonto Dikeh and Yul Edochie in the film "The Illiterate," playing the part of Ugo.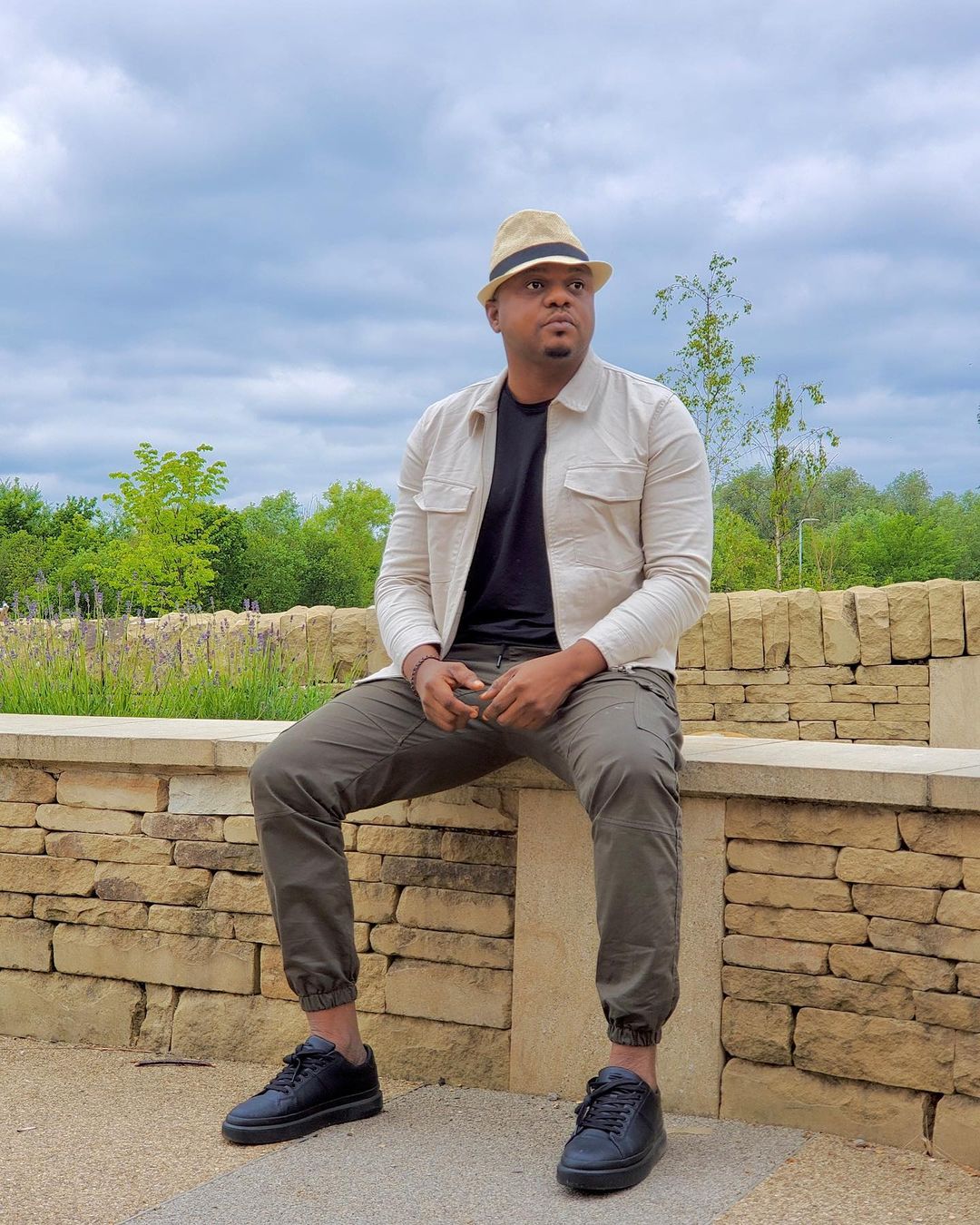 Ken Erics Ugo Biography
Full Name :
Ugochukwu Ekenedilichukwu Eric Nwenweh
Stage Name :
Ken Erics Ugo
Date Of Birth :
28 February 1985
Place Of Birth :
Kano State, Nigeria
State Of Origin :
Anambra State, Nigeria
Occupation :
Actor, writer, producer, musician, politician
Social Media Handle :
Instagram: KenErics
Twitter: @Kenerics
Early Life and Education
Ken Erics is the sixth child of Eric Chukwuemeka Nwenweh and Grace Ifeyinwa Nwenweh, both of Enugwu-Ukwu in Anambra State, Southeast Nigeria, and was born on February 28, 1985, in Kano State, Northwest Nigeria. He has Igbo ancestry. Erics attended the Binta Mustapha Science Nursery and Elementary School in Kano for his primary school and the Dennis Memorial Grammar School (DMGS) in Onitsha, Anambra State, for his secondary education. Erics first had an interest in the arts when he was a small child, and this led to his entrance to the Nnamdi Azikiwe University in Awka, Anambra State, where he earned a degree in theatre arts. Additionally, he has a master's in theatre and film studies.
Career
As a first-year university student in 2001, Erics received his first acting job in the Chris Ubani-directed "direct-to-dvd" film "Holy Prostitute," in which he had a brief three-scene appearance as a doctor. After earning his degree from the university, he started going to auditions and was offered a couple more cameo roles in in-home movies. But his performance as "Ugo" in the 2012 film The Illiterate won over viewers and gave him more opportunities in the Nigerian film business.
As a writer, Eric's first piece of published work, Cell 2, attracted attention and has been used for academic and theatrical purposes in a number of Nigerian higher institutions. Erics, who previously had his own musical band, performs occasionally as a vocalist and musician and also plays the guitar and keyboard. He has worked on the creation of a number of original movie soundtracks.
In 2014, Erics earned the Best Lead Actor prize at the Afrifimo Awards in the United States as well as the City People Entertainment Award for Best Supporting Actor. He later went on to win the City People Entertainment Award for Best Lead Actor in 2015. Erics was nominated for the Golden Movie Awards in 2018 for Best Supporting Actor and went on to win the City People Entertainment Awards 2017 for Best Actor of the Year.
Inozikwa Omee, Ken Erics' debut single, was released in December 2018. His first single was met with cheers from his admirers. The wonderful song and exceptionally beautiful vocals are a blatant sign that Ken Erics is here to stay.
He has also appeared in films with A-list actors, including Yul Edochie, Desmond Elliot, Chiwetalu Agu, Regina Daniels, and Ngozi Ezeonu.
Personal Life
In March 2019, Ken Erics made the decision to call it quits on his marriage to Onyi Adada. The actor claims that as things grew intolerable, it was crucial for him to end his marriage. He, though, expressed satisfaction at the union's dissolution.
Discography
Selected singles of Ken Erics are the following;
Inozikwa Omee (2018)
Thank You Baba (2019)
Mama (2019)
Many Mysteries (2019)
Sugarcane Baby (2019)
Pretence (2019)
Anom Gi N'aka (2019)
Love is Life (2019)
Filmography
Year
Title
Role
Director
Notes
2002
Holy Prostitute
Doctor
Chris Ubani
Cameo Role
2006
Silence of the gods
Onyegbula
Teco Benson
Home Video
2007
Eran and Erak
Oliver
Theodore Anyanji
Feature Film
2010
Evil intention
Santos
Ugezu j Ugezu
Feature Film
2011
Gold, not Silver
Nwokolo
Tchidi Chikere
Feature Film
2011
A Better Tomorrow
Izu
Michael JaJa
Feature Film
2011
Days of Gloom
Izu
Michael JaJa
Feature Film featuring John Dumelo, Olu Jacobs and Chioma Chukwuka
2012
The Illiterate
Ugo
Silvester Madu
Feature Film
2013
Release me oh Lord
Osita
Ifeanyi Ogbonna
Feature Film
2014
Father Muonso
Father Elijah
Vincent De Anointed
Feature Film
2014
Burning Bridges
Louis
Okechukwu Oku
Feature Film
2014
Sugarcane
Azuka
Obinna Ukeze
Feature Film
2015
Trials of Igho
Igho
Chris Eneaji
Lead/Feature Film
2015
Echoes of Love
Prince
Ugezu J. Ugezu
Feature Film
2015
Omalicham
Jeremiah
Ugezu J. Ugezu
Feature Film
2016
Almost Perfect
Nonso
Desmond Elliot
Feature Film
2016
Within these walls
Francis
Uche Jombo
Feature Film
2016
Valerie
Joe
Taiwo Shittu
Feature Film
2016
The Vengeance
Jeff
Goodnews Erico Isika
Feature Film
2016
Okafor's Law
Chuks A.k.A Fox
Omoni Oboli
Feature Film featuring Blossom a Chukwujekwu, Richard Mofe-Damijo, Omoni Oboli
2017
Crossed Path
Jesse
Frank Rajah Arase
Feature Film featuring Okawa Shaznay, Frank Artus & Emem Inwang
2017
What Lies Within
Brian
Vanessa Nzediegwu
Feature Film with Michelle Dede, Tope Tedela, Kiki Omeili
2017
Omugwo
Raymond
Kunle Afolayan
Feature Film featuring Patience Ozokwo, Ayo Adesanya, Omowunmi Dada
2017
Body Language
Lancelot
Moses Inwang
Feature Film featuring Ramsey Nouah, Tana Adelana
2017
The Bridge
Augustine
Kunle Afolayan
Feature Film featuring Chidinma Ekile, Demola, Adedoyin, Zach Orji
2017
Fate of Amanda
2018
You Are My Light
Samson
Vincent D Anointed
Feature Film produced by Ken Erics and featuring Yvonne Jegede, Ebele Okaro
2019
Love Melody
Obiora
Ability Tagbo
Feature Film produced by Ken Erics and featuring Rachael Okonkwo
2019
Ordinary Fellows
Ekene
Lorenzo Menakaya and Ikenna Aniekwe
Feature Film featuring Wale Ojo, Chiwetalu Agu and Somadina Adinma
Television Roles
| Year | Title | Role | Director | Notes |
| --- | --- | --- | --- | --- |
| 2005 | Webs | | Livinus Otteh | TV Series |
| 2015 | Growing Old | Chidi | Chris Eneaji | TV Series |
Stage Plays
| Title | Role | Writer |
| --- | --- | --- |
| Hopes of the Living Dead | Hacourt Whyte | Ola Rotimi |
| Trials of Oba Ovoramnwen | Consular | Ola Rotimi |
| Hangmen Also Die | R.I.P | Esiaba Irobi |
| Childe International | Chief | Wole Soyinka |
| Everyman | Everyman | Obotunde Ijimere |
| Grip Am | Ise | Ola Rotimi |
| Gold, Frankincense and Myrrh | Prof Ogun | Esiaba Irobi |
Awards and Nomination
Named Best Supporting Actor at the City People Entertainment Awards in 2014.
In 2014, he received the Afrifimo Awards (USA) for Best Lead Actor for the second time.
Eric was named Best Actor in a Leading Role at the Golden Icons Movie Awards (GIAMA) in 2015.
He was named Best 'on-screen duet' at the Golden Icons Movie Awards (GIAMA) in 2015.
In 2017, he was named Best Actor at the City People Entertainment Awards.
He was named Best Supporting Actor at the Golden Movie Awards (GMA) in 2018.
He received the South-South Achievers Awards in 2019. (SSA)
Net Worth
Ken Erics is estimated to have a net worth between $800,000
Social Media
Instagram: KenErics
Twitter: @Kenerics